My name is Lucky and I am aptly named for my owners are certainly fortunate to have me grace their presence. I have been a constant source of joy for Katie and Phil for almost 14 years and every day begins and ends with all attention given where it is due… to ME.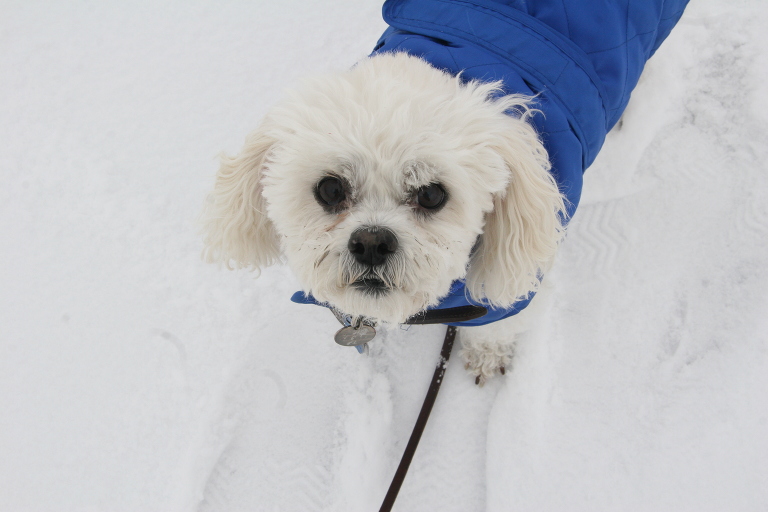 Needless to say the snowy weather has been a source of annoyance for me because my owners have become reluctant to engage in regular walks and when I do take them out, they have become shorter and shorter in duration (relative to the depth of the snow, I suspect).  Well, I have become more and more despondent, having recently sunk to a state of deep despair (with much whinging involved).  So the Petulant Chef finally got the hint and decided to put down her spatula and let me take her out to search for signs of spring.  Well, we stepped out of our gates into…. Narnia!!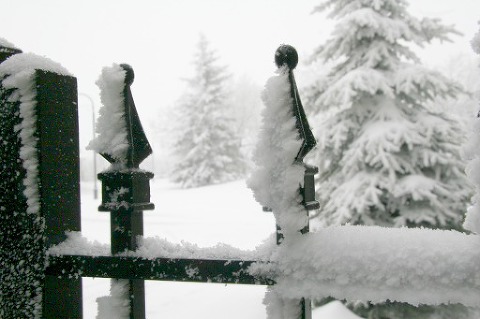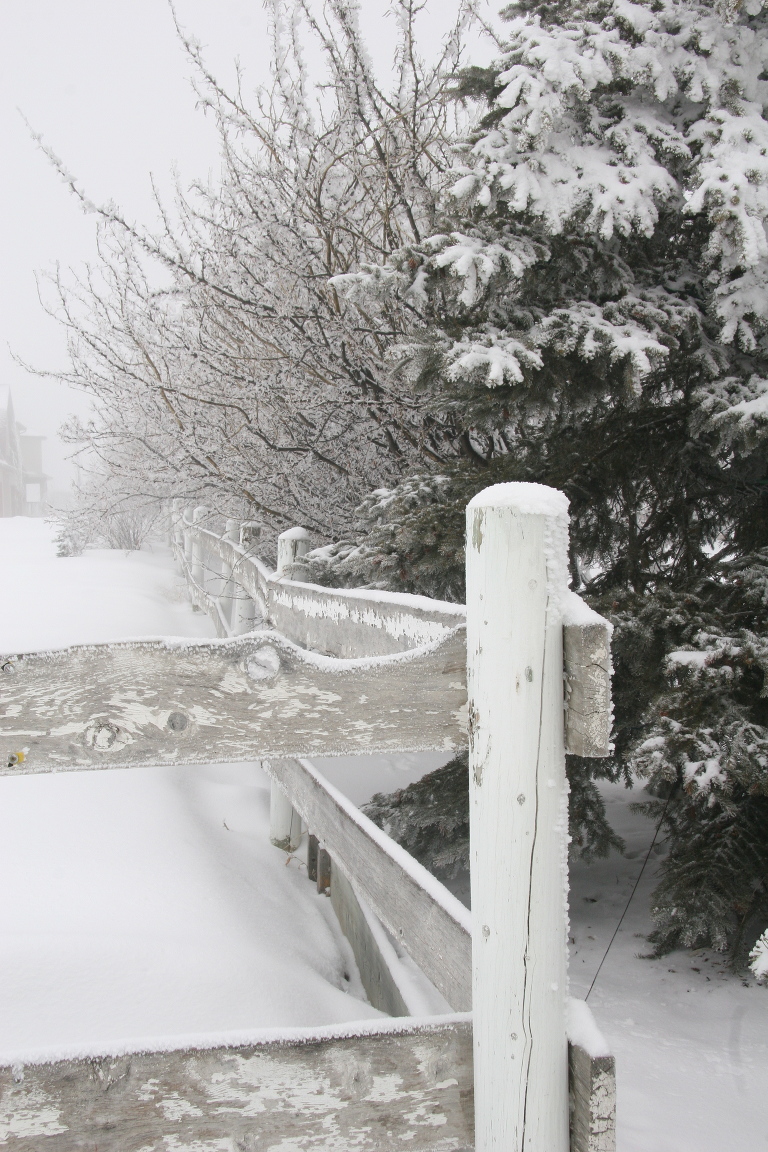 The going got tough, but the Chef made footprints for me to walk in…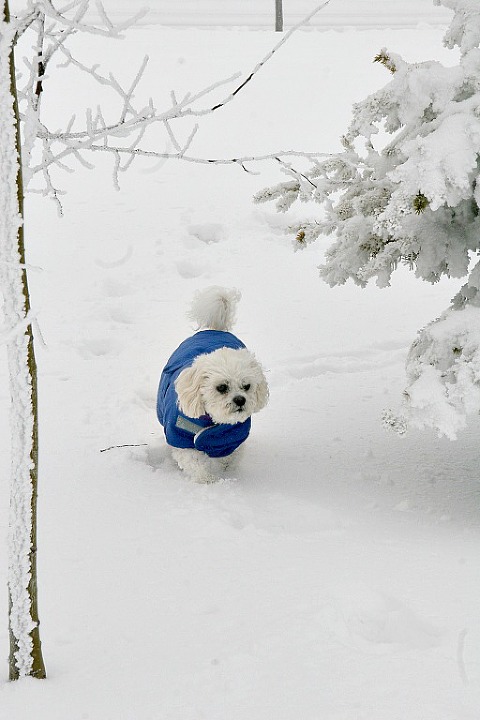 And I was certain that I had found something in the snow.. could it be grass growing, a flower perhaps??

There's something here.. I'm certain of it!!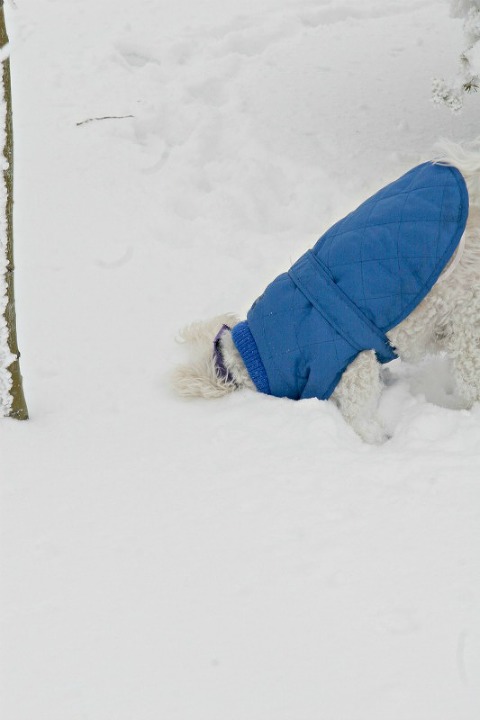 Just more blasted snow… and not one sign of spring:(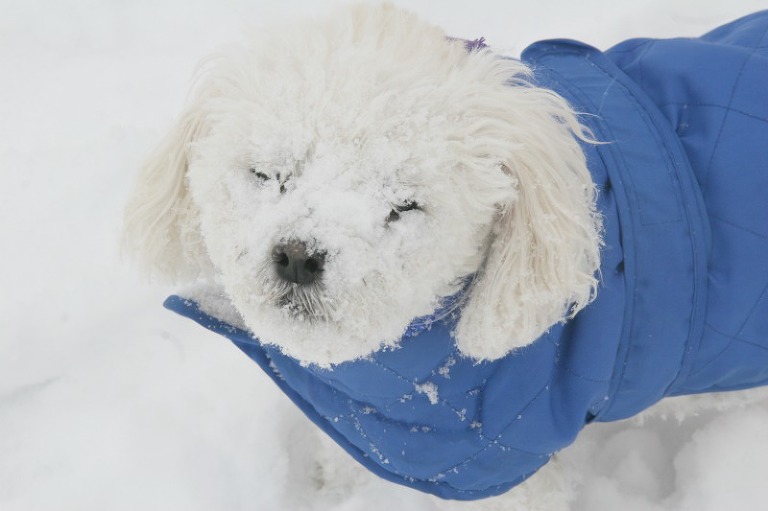 By Barb Bamber