This blog entry could be entitled, "Puppy Primping",  "Simple Pleasures for Under 10 Bucks" or "The Replete Chef Seeks to Remedy her Lethargy after an Indulgent Trip to Montreal".  Not to say that the trip to Montreal wasn't a resounding success, it was the daily overindulgence of Fois Gras and Pommes Frites that could quickly do a girl in.  In any event, I did come home to a very scruffy looking and not-so-white dog.  So leash in hand we headed to one of Lucky's favorite places… Urban Paws Salon  www.urbanpawssalon.com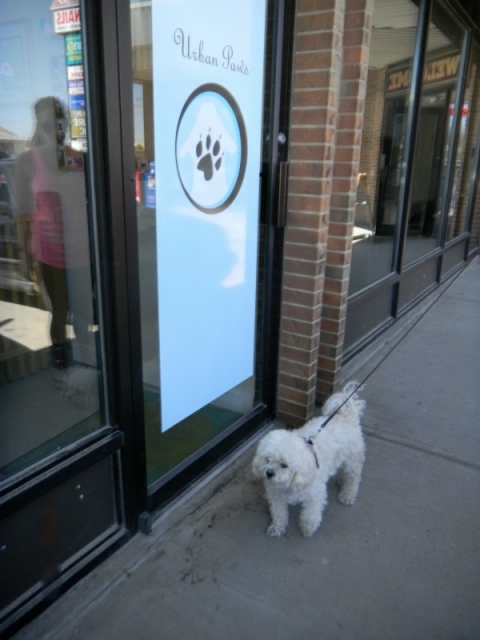 Yes, I could have had Sheri or one of her awesome staff groom Lucky, but at times all that's needed is a quick tune-up.  Aside from their outstanding (and gentle) grooming, Urban Paws has a self-service dog wash complete with clean tubs, shampoo, and grooming tools for lots of "do it yourself" fun!  I drove my daughter crazy until, after much pestering, she finally relented and agreed to accompany us.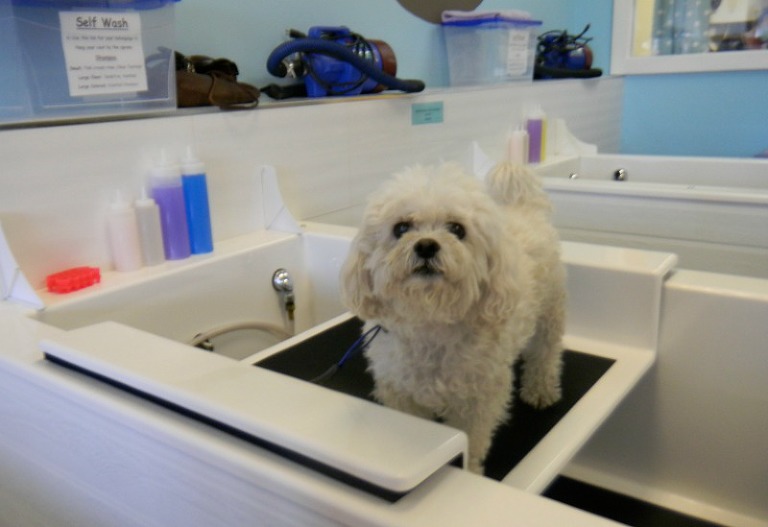 So dog in place, the next step is obviously rinsing with the power nozzle and then soaping…rinsing… conditioner… repeat until dog is squeaky clean.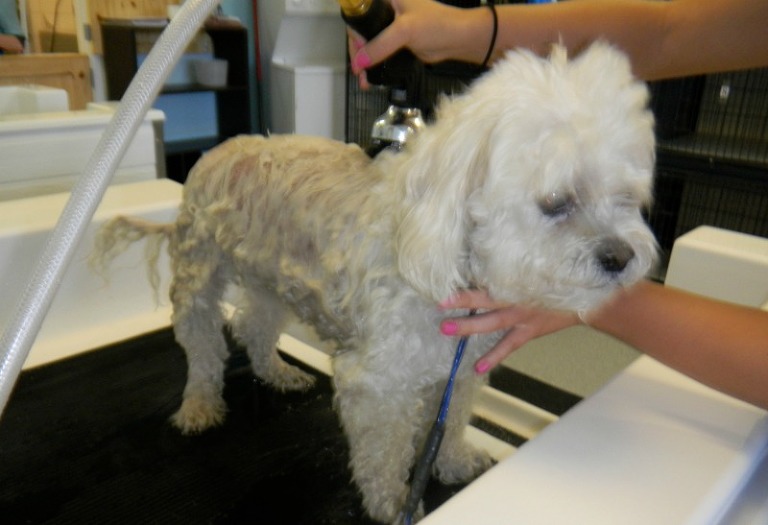 Or completely annoyed.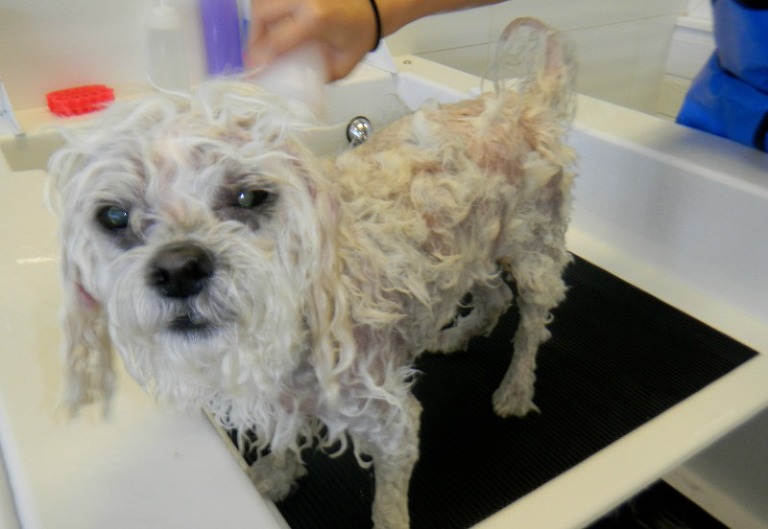 Towel dry using their towels, at this point your cunning dog usually seeks vengeance with a great deal of spirited shaking.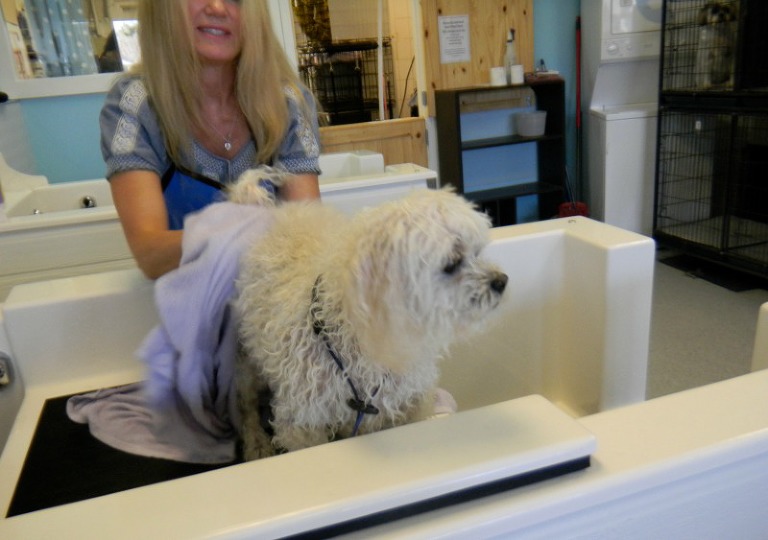 Then the best part… a high powered "Hoover" style blow dryer gets the job done quickly… and leaves a permanent wind tunnel effect on the fur!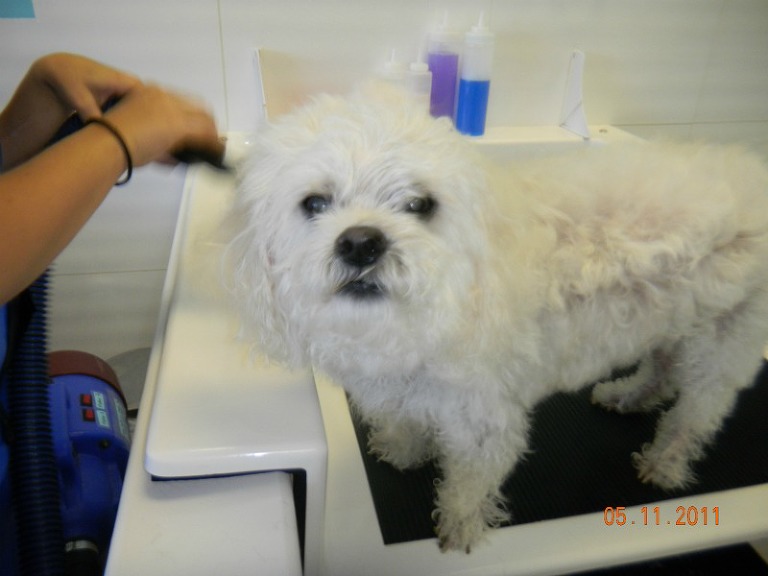 Then a snip here, a brush there…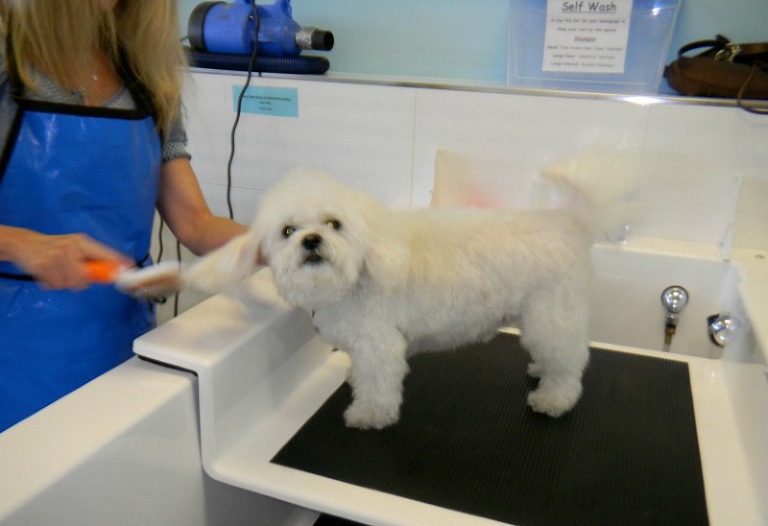 Tie on a fancy little scarf.. and there you have it!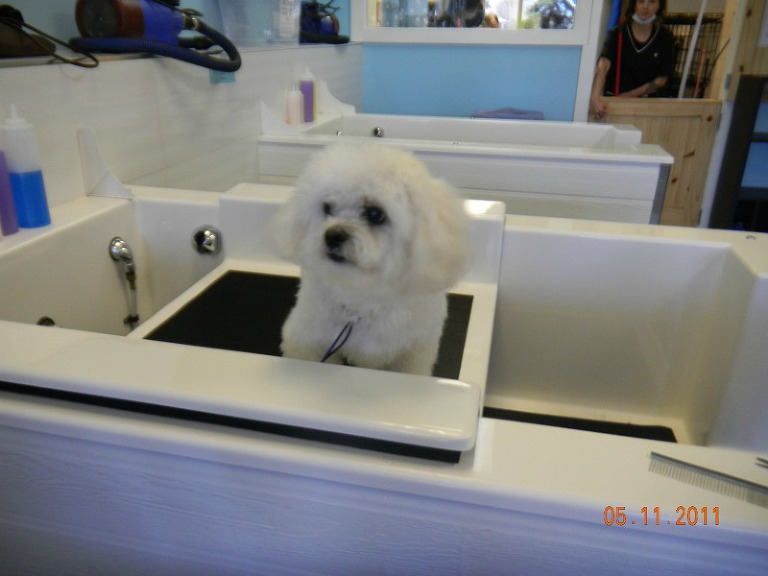 Before you leave… make sure you visit everyone else!