My despondent dog stood getting soaked for 10 minutes this morning, all the while pondering whether or not it was worth it to make the brave dash through the torrential downpour to his dog run.    In defiance of this abysmal rain… I submit to you a vibrant Fruit Salsa Recipe, thanks to Annie (only slightly modified) to bring you a smidgen of sunshine on such a gloomy day.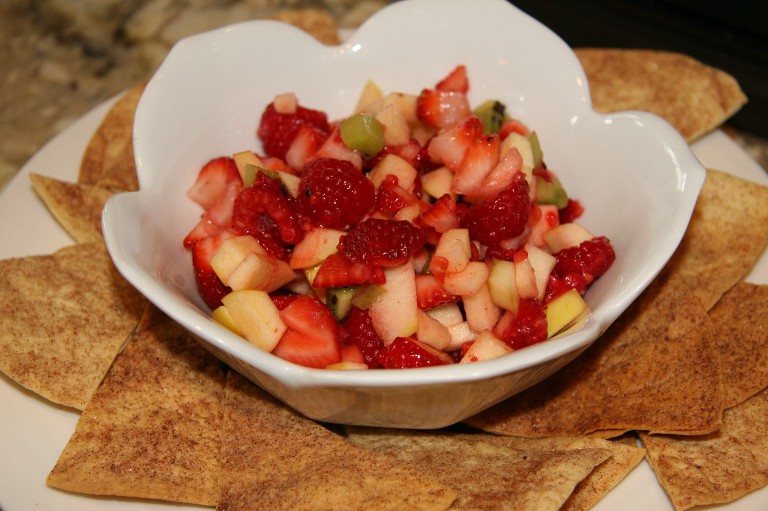 Sunny Fruit Salsa and Cinnamon Chips
Ingredients
Salsa
2 apples
3 kiwis
1 box of strawberries
1 small pint of raspberries
Dice all fruit together so that it will be easy to scoop with tortilla chips.
Stir in
1.5 tbsp sugar
1 tbsp brown sugar
3 tbsp fruit jam, or the rhubarb compote you made from my last blog:) add more or less to taste
Tortillas
One package of sort tortillas (about 10 medium)
Butter Flavored Pam Cooking Spray
Cinnamon Sugar blend
Instructions
Salsa
Mix thoroughly and put in the fridge to allow flavors to blend.
Tortillas
Preheat the oven to 350F.
Lay one tortilla out on a large plate.
Spray lightly with Butter Flavored Pam on one side.
Sprinkle to taste with Cinnamon Sugar blend (found in the spice section of your grocery store… or you could make it yourself)
Move to a cutting board and slice into about 8 wedges. Finish with the rest of the tortillas.
Lay all chips cinnamon side up on baking sheets, taking care not to overlap too much.
Bake the chips at 350, but take them out when only partially browned!! If you bake them until they are completely browned, they become dry and chalky… trust me, not the texture you're going for.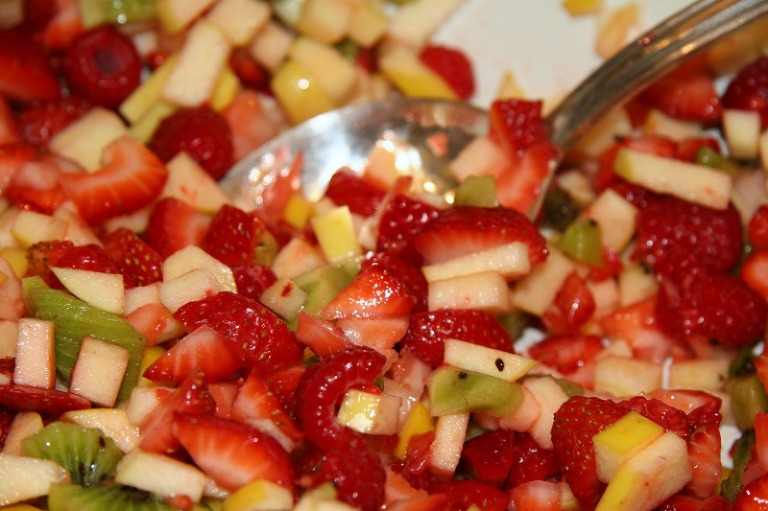 [yumprint-recipe id='154′]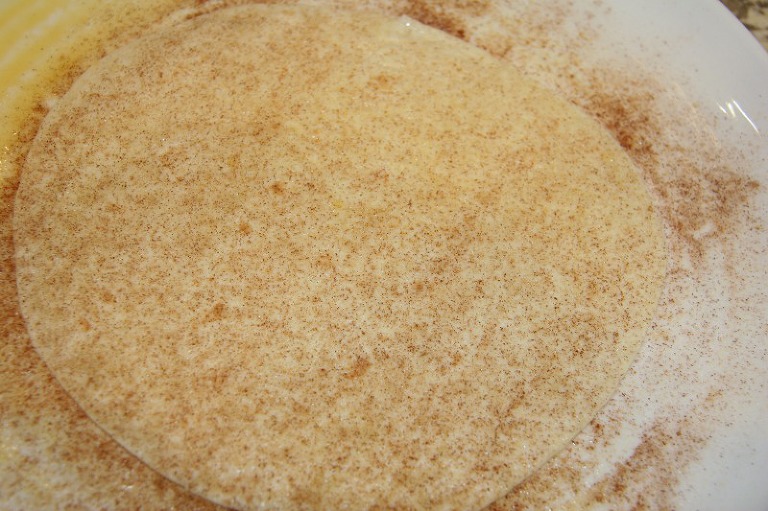 Now find an awesome book or movie, snuggle up with your dog (or friend) and take refuge until the sun comes out again.