This year's Enbridge Ride to Conquer Cancer was dedicated to the memory of Cate, Tim and all the friends, mothers, fathers, sisters, brothers and countless brave people who have fought the battle with cancer…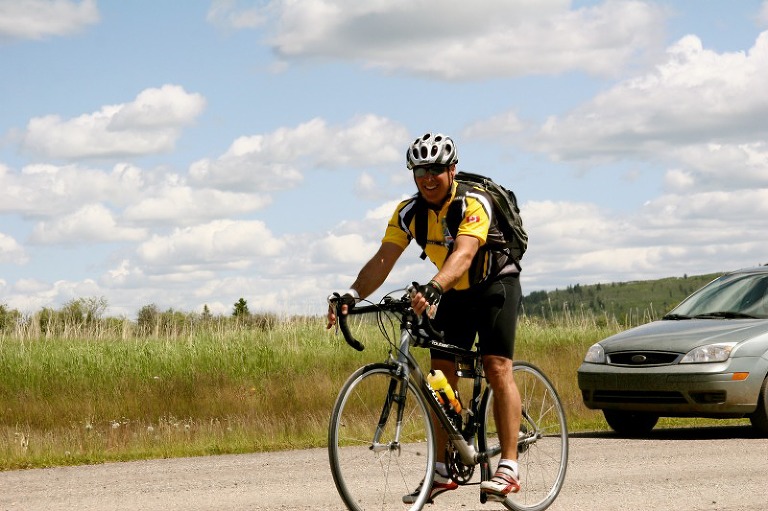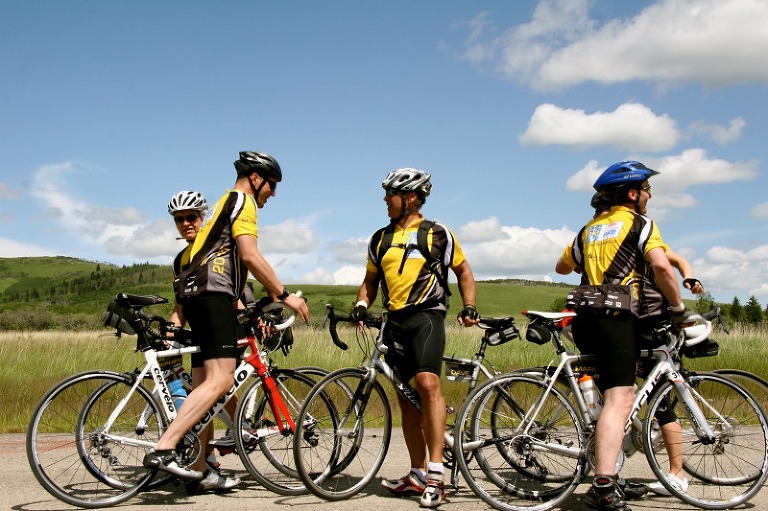 I had the honor of being a "witness" to thousands of cyclists who fought heat, wind and rain to raise $8.6 million in the Enbridge Ride to Conquer Cancer.  It was emotional and humbling to learn that those cyclists who have a yellow flag are cancer survivors and they still managed to finish a race that seems so daunting.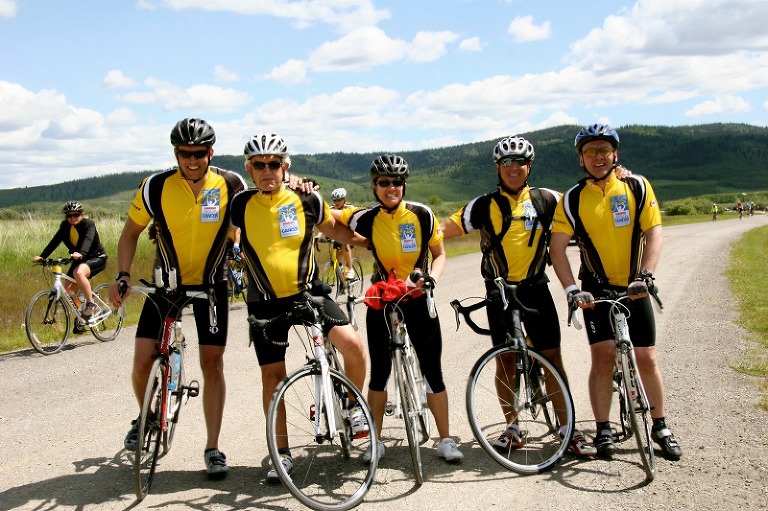 The participants began at Spruce Meadows and rode for 108 km all the way to the Chain Lakes campground, south of Nanton, Alberta.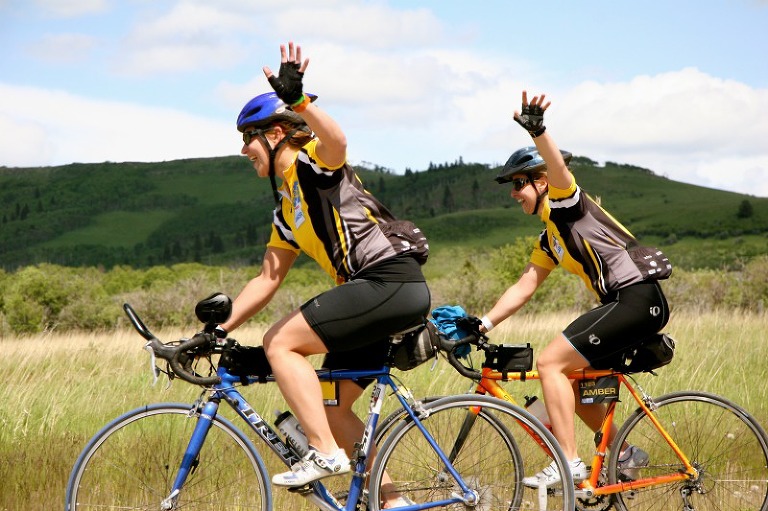 Despite what must have been agonizing hills for most, nothing could beat the beaming smiles of everyone as they came in and pumped their fists in victory.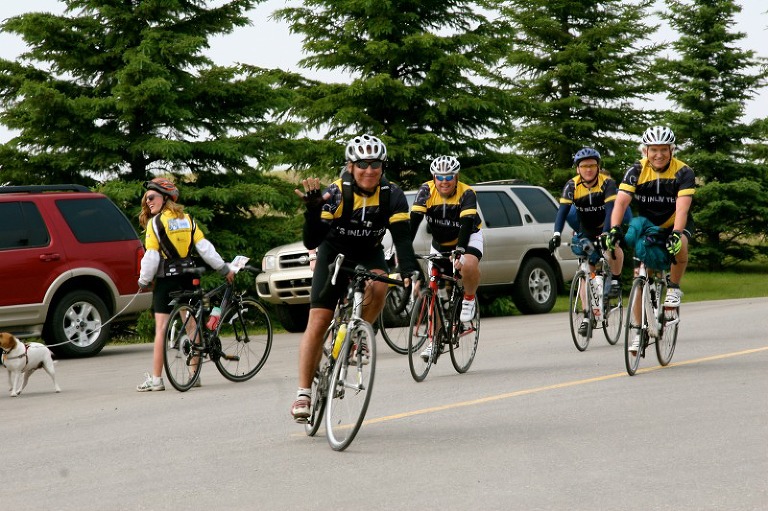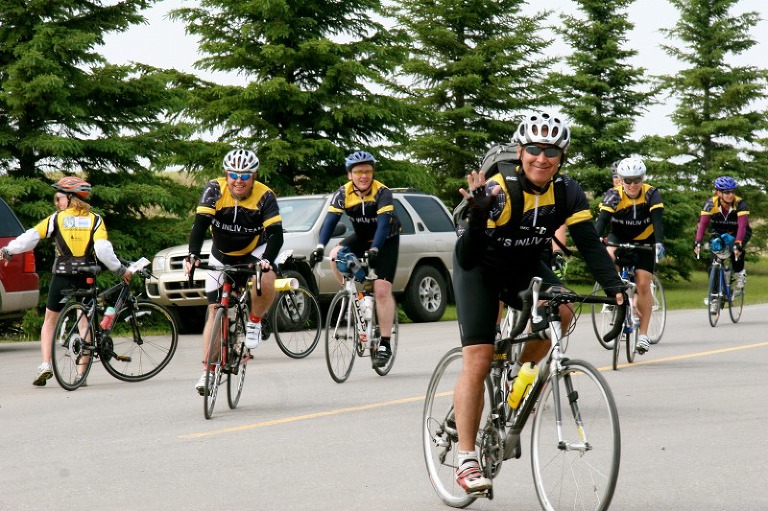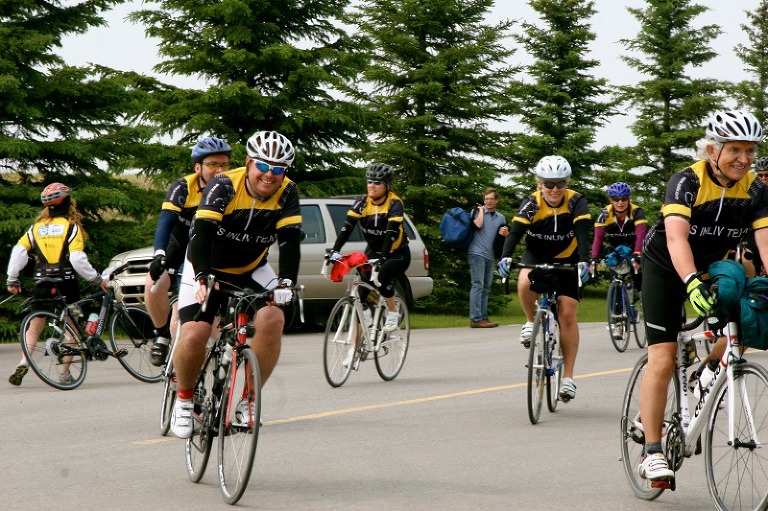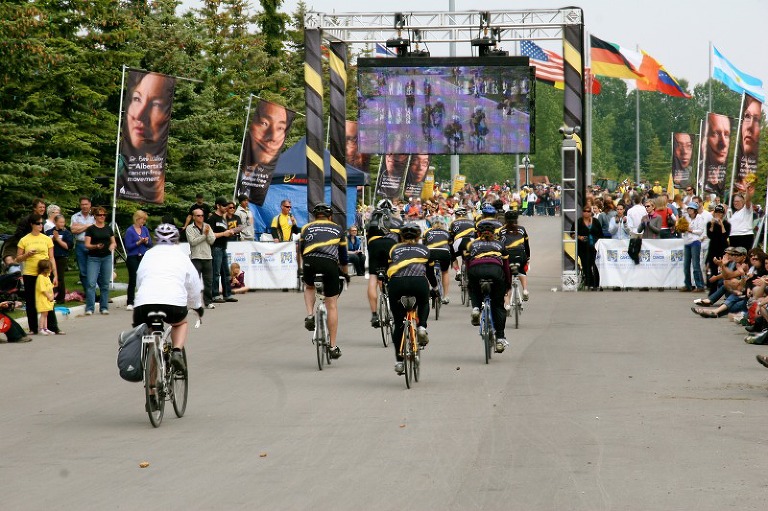 The silent witnesses in my poem are those who fought cancer and lost, their memories living on through the courage and love of their families and friends who rode for them this past weekend.