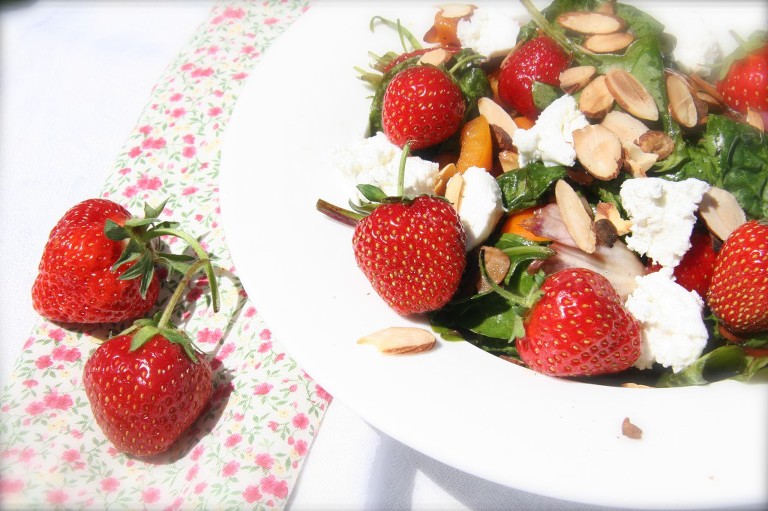 Clearly my level of sugar consumption had gotten completely out of hand… resulting in a whopping day long, dull headache.   Nothing a little Advil couldn't cure.  It did cross my mind, however, that it could be a psychological addiction as well… because my headache was miraculously cured by another "little" something. Which brings me to my "slip" off the "no sugar" wagon.  I'm certainly not into berating myself, but I was startled to discover how easily I could justify anything – given both the opportunity and a decent looking dessert staring me straight in the eye.
The day began with the best of intentions, a lush 6 km hike on the BX Trail, five bucolic wooden bridge crossings and a few steeply pitched sets of stairs.  Tree roots, the beautiful sound of rushing water and cool breezes lured us onward.
I felt like Gretel, following a trail of treasures (instead of bread crumbs) that would show me the way home… pine cones, bark, stones, driftwood, leaves, berries, wild flowers…I'll be sure to post some photos another day.
On the drive home, a leisurely stroll through the market reaped crisp greens, teensy sweet strawberries, new carrots and peas for snacking on. Then, the fated, final decision to "swing by" Davison Orchards proved to be my undoing.  I spied, with my little eye, an itsy bitsy, teeny weeny little … strawberry tart labelled:  "Sugar Free".  So, in the guise of research, I felt emboldened to sample one… and there you have it in a nutshell… er, pie shell.
That evening, in payment for the error of my ways, I made another awesome Strawberry Salad straight out of Heidi's cookbook.  It was even more yummy than that naughty little tart and my firm conviction to stay sugar free was renewed.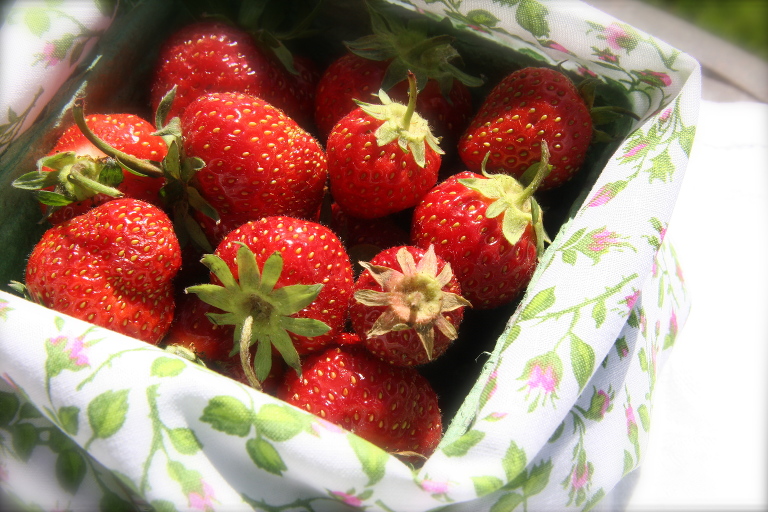 This is recipe is very similar to my other Strawberry Fields Salad, but with a different dressing.  It held up surprisingly well for a second day lunch with the addition of fresh berries and almonds for crunch.
Strawberry Slip Up Salad
Strawberry Slip-up Salad
Ingredients
Salad
2 cups strawberries
1/2 yellow pepper slivered
½ package slivered almonds, toasted
(either on stove top or in the oven, but watch carefully, they burn quickly)
½ – 1 cup fresh chevre (goat cheese) crumbled
2-3 cups of farmer's market spinach
2-3 cups of fresh spring greens
Dressing
1 shallot, finely chopped
¼ tsp freshly ground black pepper
Scant ½ tsp sea salt (I love Herbes de Provence Salt, available at Janice Beaton Fine Cheese, Cookbook Company, or any Whole Foods Market)
3 tbsp balsamic vinegar
3 tbsp extra virgin olive oil
Instructions
Mix salad ingredients into a large salad bowl. Shake dressing ingredients in a jar and toss with the salad just before serving.