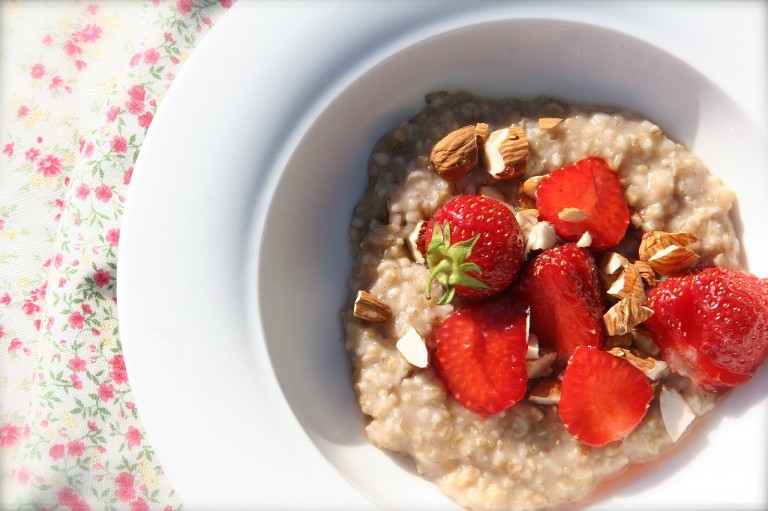 In the summer, I love to slip out from under the covers long before everyone else wakes up.  This is a must for me wherever I find myself.  It's a stolen moment, a chance to be truly alone.  At the cottage I can make myself a steaming cup of coffee and sit out in the fresh morning air on the front porch, a piece of toast smeared with homemade apricot jam in hand and just revel in watching the rest of the lake as it lazily comes to life.


The sound of waves nudging the shoreline, the distant hum of a boat motor, the creak of the wooden docks and song of birds and the gentle voices of neighbors going about their morning is such a peaceful way to start the day.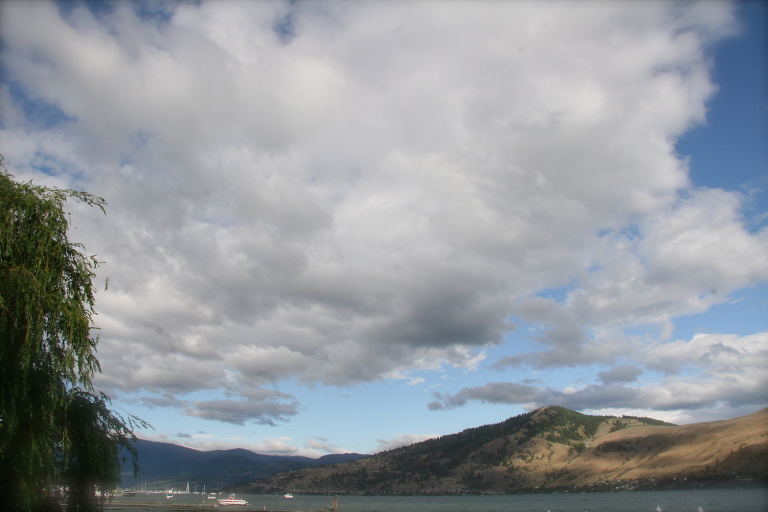 I cherish this time for myself, it's my time to run through the day ahead and just quietly reflect on the incredible gift is this world I live in.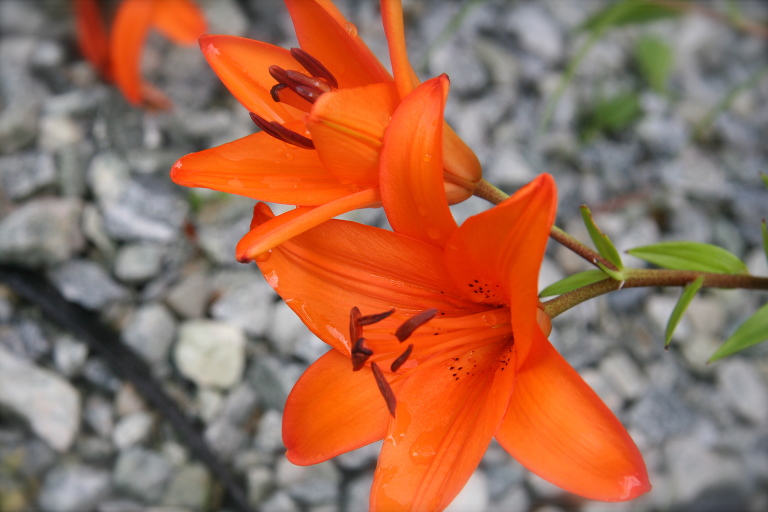 Gone are the university days of running for a bus with wet hair, backpack banging as I sprinted.  Gone are the frantic mornings trying to shuttle kids out the door to school as I race madly to get to work on time.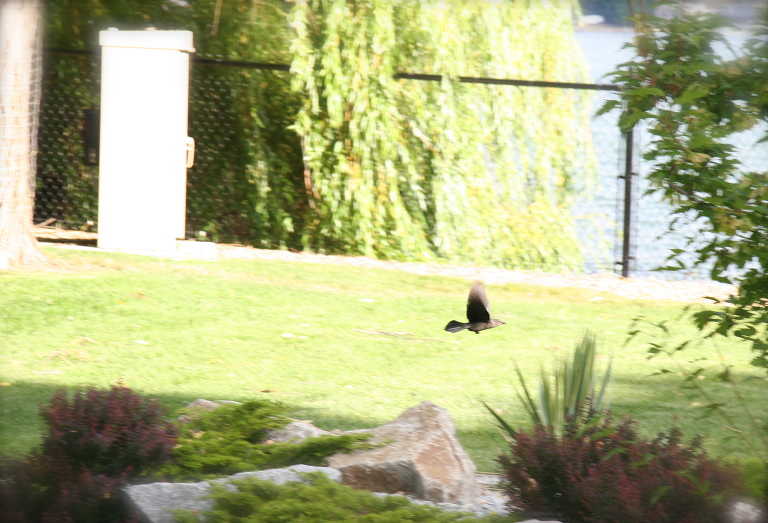 In its place is a quiet, constructive kind of meaningful and creative start to the day before everything (almost) gets done.  And what I try to get done is the stuff that matters most… lessons are learned, instruments practiced, loving advice dispensed, friends welcomed, dogs walked, and food is created and shared with loved ones.
I supposed it is for this reason that breakfast is my favorite meal of the day.  It's all of those comfort foods from childhood- breads, eggs, juice, fruit, croissants, pancakes, maple syrup… I could go on.  Is it the foods we eat for breakfast that are so delicious, or does everything taste so great because it signals the fresh start of a new day full of possibilities?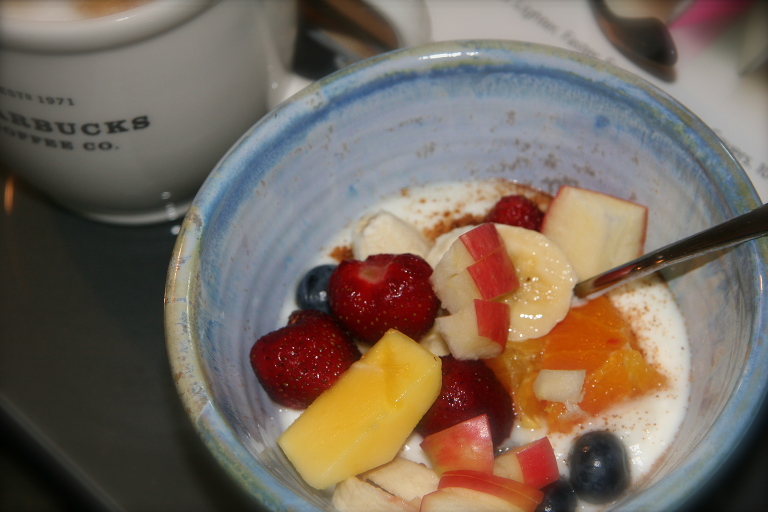 Many mornings at the lake I crave a comforting bowl of steel-cut oats (groats, Irish Oats), topped with nuts and fruit, maybe drizzled with a little honey and milk.  It's substantial enough that, if life gets crazy and I forget to stop for lunch, it will sustain me through til supper.  What more could you ask for?  Maybe a little cinnamon…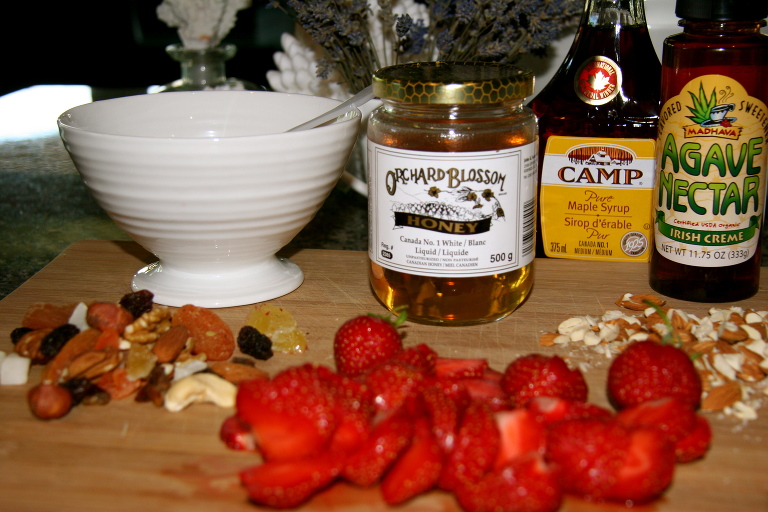 Cinnamon Groats
Cinnamon Groats
Ingredients
3 cups water
Pinch of salt
1 cup steel-cut oats
1 tsp cinnamon
1/2 apple, diced
1/8 tsp nutmeg
Optional Toppings (or what's in your cupboard at the time)
trail mix
nuts (almonds, walnuts)
dried fruit (apricots, raisins, dates)
berries, fresh or frozen
bananas
honey
maple syrup
agave syrup
golden brown sugar
milk or cream
Instructions
Pour 3 cups of water into a large pot. Add a pinch of salt and the diced apple. Bring to a boil. Gently add the steel-cut oats, gradually while stirring constantly. Bring back to a boil then lower heat until the oats are simmering. Stir in cinnamon and nutmeg. Continue to cook, stirring quite often (it tends to stick to the bottom of the pot), until the oats have softened and the mixture has the consistency you desire (some like their oats thin, others prefer thicker oatmeal). It will take a while, approximately 25 – 30 minutes.