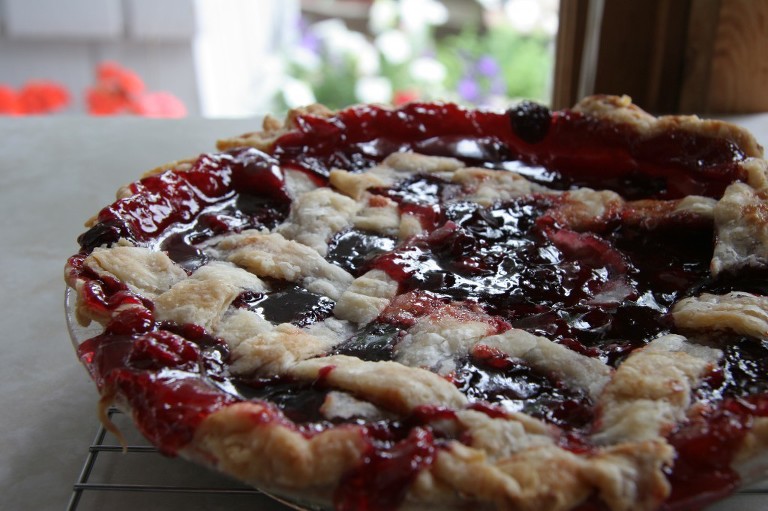 Mabel Lake Sticky Cherry Pie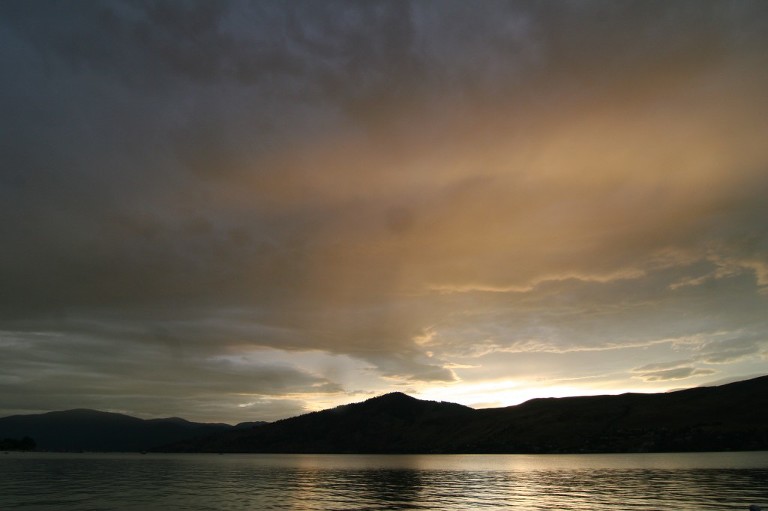 After incessant days of rainfall, the earth occasionally bestows upon us a rainbow. A few days ago, we were gifted with a double rainbow… a more than perfect luminescent arc that spanned from one side of the earth to the other. They were splendid double half moons of refracted light; an optical spectrum of  colors we've all known since our Crayola box days in kindergarten: red, orange, yellow, green, blue, indigo and violet.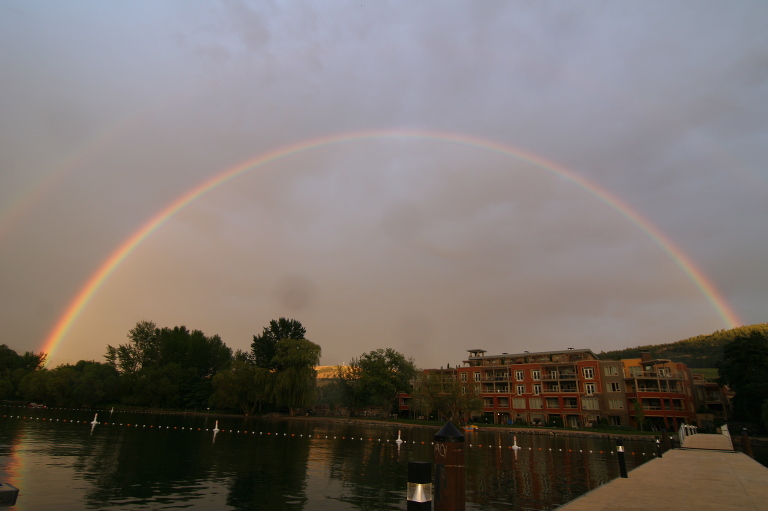 Nothing, I think, is more ethereal and serendipitous than the double rainbow. But "What does it mean"? I always pause and reflect that I must be meant to commit that moment to memory; that it is a turning point in my life and I must remember it always. I have that "shivery" feeling that the rainbow is both a wonderful prescience and a gift of grace.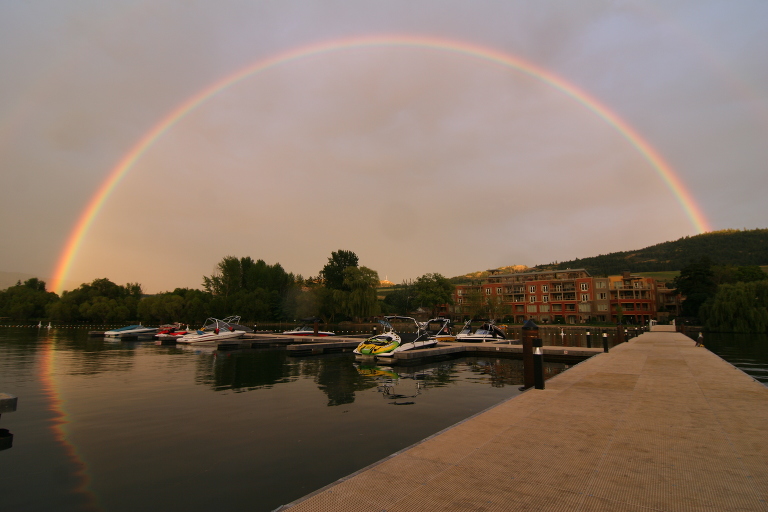 As a painter, the dreamy world of color explodes into a spectrum of so many different shades and mixed colors that cannot be contained in a lifetime: Scarlet Lake, Cadmium Orange, Lemon Yellow Hue, Sap Green, Cerulean Blue, Prussian Blue,  Ultramarine Violet, the list is, of course, infinite. I always struggle to find the precise name for the colors that I stumble across "It was more Ultramarine Blue than a Cobalt Blue." As if naming the color could paint the image in my mind's eye and memory more accurately, more permanently.
Naturally the colors of food can both impress and weaken the resolve of anyone with a passion for comestibles. The cottage at Mabel Lake is a virtual fete of color, both on the lake… and in the kitchen.
This recipe must be written with a bit of a disclaimer… the pie was entirely put together by my mother's hands… before I arrived. So I have no "absolute certainty" when writing the amounts or directions.  This is adapted from the Joy of Cooking and, if desired, one could find the original recipe there and make that one instead. If I do decide to try this out, I'll be certain to let you know of any adjustments.  This is a lovely, very sticky, scrumptious pie.  I love that my mom's pies are never perfectly formed… just perfectly delicious!
Mabel Lake Sticky Cherry Pie
Mabel Lake Sticky Cherry Pie
Ingredients
Pie Crust
2 cups flour, slightly heaping
few grains salt
large few grains cream of tartar
slightly less than ½ lb lard
½ cup ice cold water
Pie Filling
2 cups fresh cherries
1 1/3 tbsp quick-cooking tapioca
3/4 cup sugar
1 drop almond flavoring
Instructions
Pie Crust
Sift all ingredients into a large mixing bowl. Using a pastry cutter, cut lard into the dry ingredients until small lumps of fat remain. (Lard was reduced because ½ lb by today's healthy standards seemed like a lot!). Sprinkle water in bit by bit, just until dough holds together (do not over add water). Shape into two balls, flatten into discs, wrap in plastic wrap and refrigerate for 30 minutes.
Roll out one round for the bottom of the pie pan. Shape the crust by pinching or pressing tines of a fork around the top edge.
Pie Filling
Preheat oven to 375°F.
Wash, drain and pit 2 cups fresh cherries
Combine
1 1/3 tbsp quick-cooking tapioca
3/4 cup sugar
1 drop almond flavoring
Let sit for 15 minutes. Then put in a microwave for 1 minute, check and stir, repeat until thickened. Stir in one can cherry pie filling.
Pour into pre-cooked pie crust.
Roll out remaining pie dough into a disc, cut into strips lengthwise and weave across the top of the pie. Alternatively, cut out stars and lay over top.
Bake for about 55 minutes, until filling is bubbling and crust is browned.
Notes
Pie Crust
Please note: This is my Gran's recipe, as such it has been passed down through the years so the measurements may seem a bit odd. If you have your own favorite recipe or store-bought pie crust, feel free to substitute.