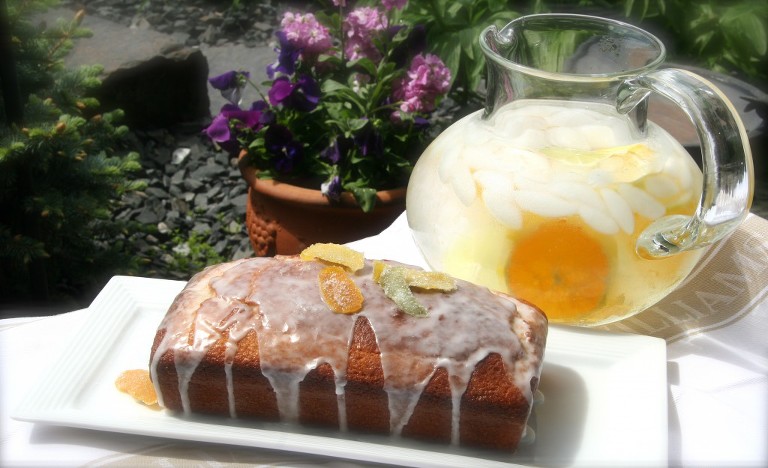 Hazy summer days at the lake and a few too many lime Beergaritas can leave even the most ambitious cook in a perpetually somnolent state of fevered laziness…
Fortunately, it never lasts too long… there'll be a banging crash at the door as suitcases get hauled in with a smacking, flip-flopping stride and a loud "halllooooo".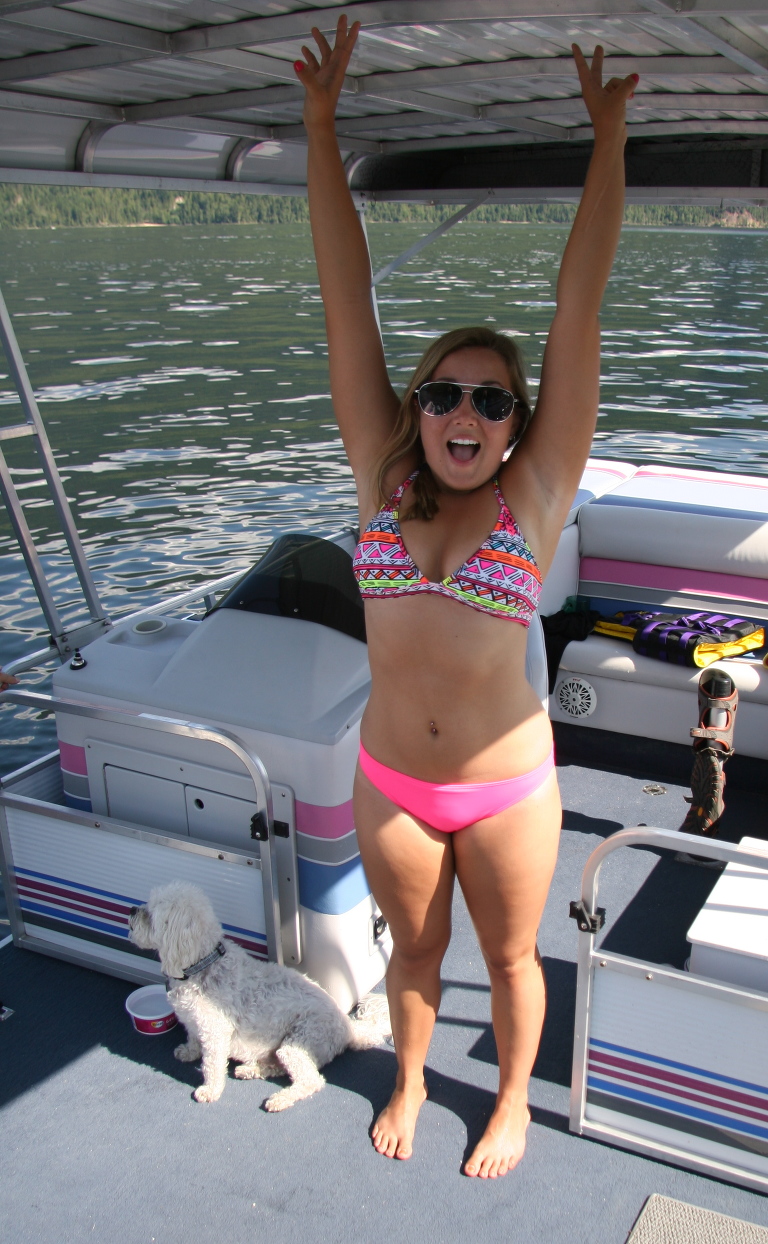 The arrival of a fresh new batch of teenagers with their burst of energy and white smiles as wide as the sun can always inspire a lethargic chef!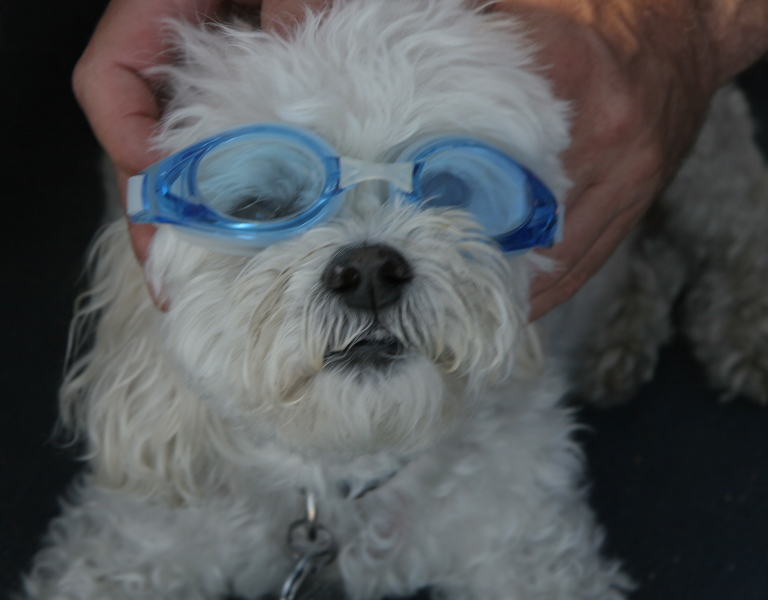 Time to get back in the kitchen!
I love combining recipes… fresh, sassy new teenagers dishes and ingredients can transform a "tried and true" chef recipe. I've made Ina Garten's Lemon Yogurt Cake for years but decided to give it a fresh spin simply by adding sugared flowers made from homemade Candied Citrus Peel. The result — a pretty, fragrant lemony loaf cake topped with tart lemon, lime and orange sugar-plum flowers.
And all those leftover citrus fruits… well they just get sliced up and plopped into a jug of ice water.  It's a healthy and refreshing splashy cold hang-over cure alternative to those beergaritas… like a brisk dive into an icy lake!
(The beergarita story recipe will be divulged in a future post.)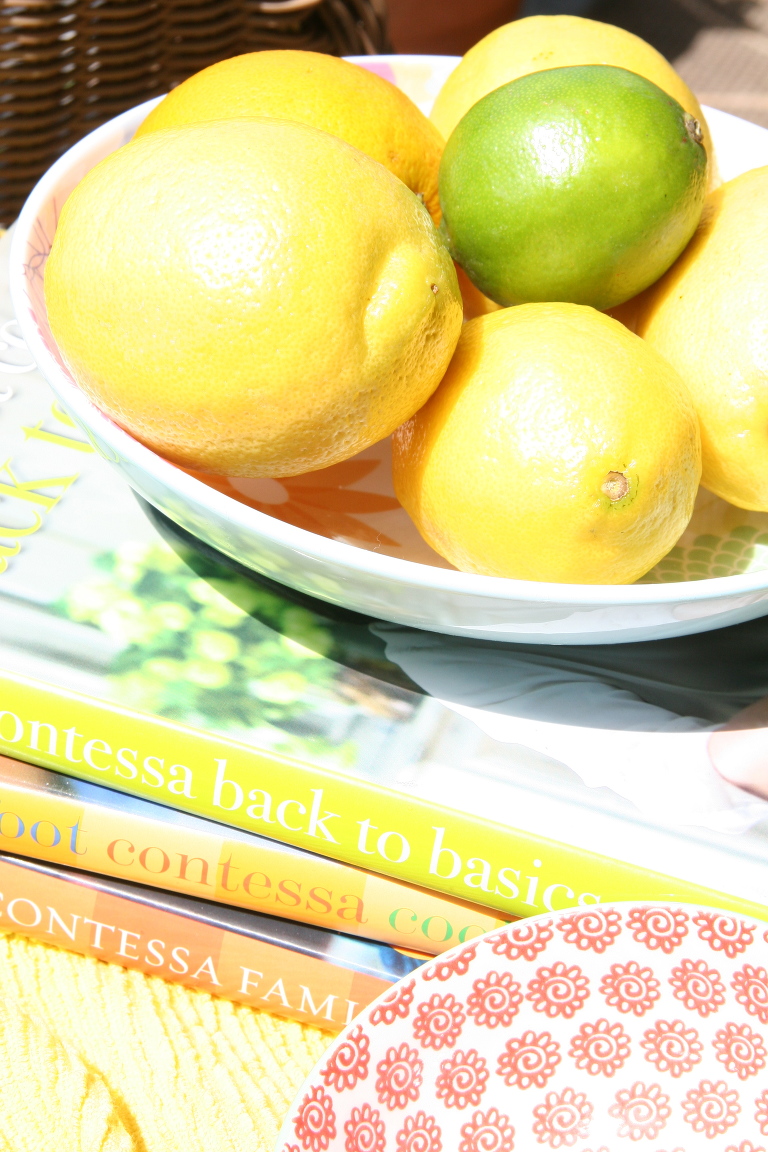 Old Fashioned Lemon Scented Cake

Old Fashioned Lemon Scented Cake with a Sprinkling of Sugared Citrus Peel
Ingredients
Step One
1 1/2 cups all-purpose flour
2 teaspoons baking powder
1/2 teaspoon kosher salt
1 cup plain whole-milk yogurt
1 cup sugar
3 extra-large eggs
2 teaspoons grated lemon zest (2 lemons)
1/2 teaspoon pure vanilla extract
1/2 cup vegetable oil
Step Two
1/3 cup sugar
1/3 cup freshly squeezed lemon juice
Step Three (glaze)
1 cup confectioners' sugar
2 tablespoons freshly squeezed lemon juice
Instructions
Preheat the oven to 350°F.
Step One
Grease an 8x4x2" loaf pan. Place the pan on parchment paper and trace the bottom with a pencil. Cut out and lay in loaf pan. Then grease generously with butter. Shake flour into the pan to cover.
In a medium bowl, sift the flour, baking powder, and salt.
In another bowl, whisk together yogurt, one cup sugar, eggs, lemon zest, and vanilla.
Gently whisk the dry ingredients into the wet ingredients.
Fold the vegetable oil into the batter, with a spatula until it's all incorporated. It will look like it's not mixing, but persist, it will all mix together. Just ensure you are folding gently, not stirring vigorously!
Pour the batter into your prepared loaf pan and bake for about 50 minutes, or until a cake tester placed in the center of the loaf comes out clean.
Step Two
Meanwhile, cook the 1/3 cup lemon juice and remaining 1/3 cup sugar in a small pan until the sugar dissolves and the mixture becomes clear. Set aside.
When the cake is done, allow it to cool in the pan for 10 minutes. Carefully remove the loaf, peel off the parchment paper then place on a baking rack that is on top of a plate (easier to clean up). While the cake is still warm, pour the lemon-sugar mixture over the cake and allow it to soak in. Let the cake cool.
Step Three
To glaze, mix the confectioners' sugar and lemon juice and drizzle over the cake.
Sugared Citrus Peel
Ingredients
3 lemons
2 cups water
2 cups white sugar, or as needed
Instructions
Using a vegetable peeler or a very sharp paring knife, carefully remove the peel from the fruit. Try to keep the pieces consistent and widely shaped with as little of the white pith as possible (for petal-like appearance).
Bring water to a boil in a small pan, and add peels, beginning with lemon, then orange and finally the lime (all in separate batches with fresh water each time so the flavors don't mix). Boil for about 5 minutes, or until tender. Repeat this step two times to remove the bitter taste of the peel, using fresh water each time.
Remove peels from the water and cool quickly in a bowl filled with ice water. Then quickly scoop out and lay on paper towel to dry until they become tacky.
Roll in batches in the white sugar. Store in an airtight container and try to use within a week. Use to make pretty flowers on cakes or cupcakes. Alternately, make thinner strips of candied peel and cluster together atop cupcakes.