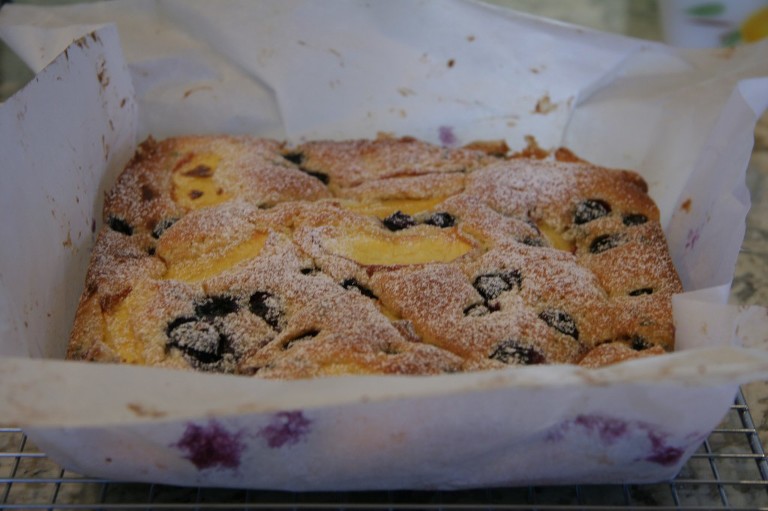 Meet Ray, he's the boss when his mom's away…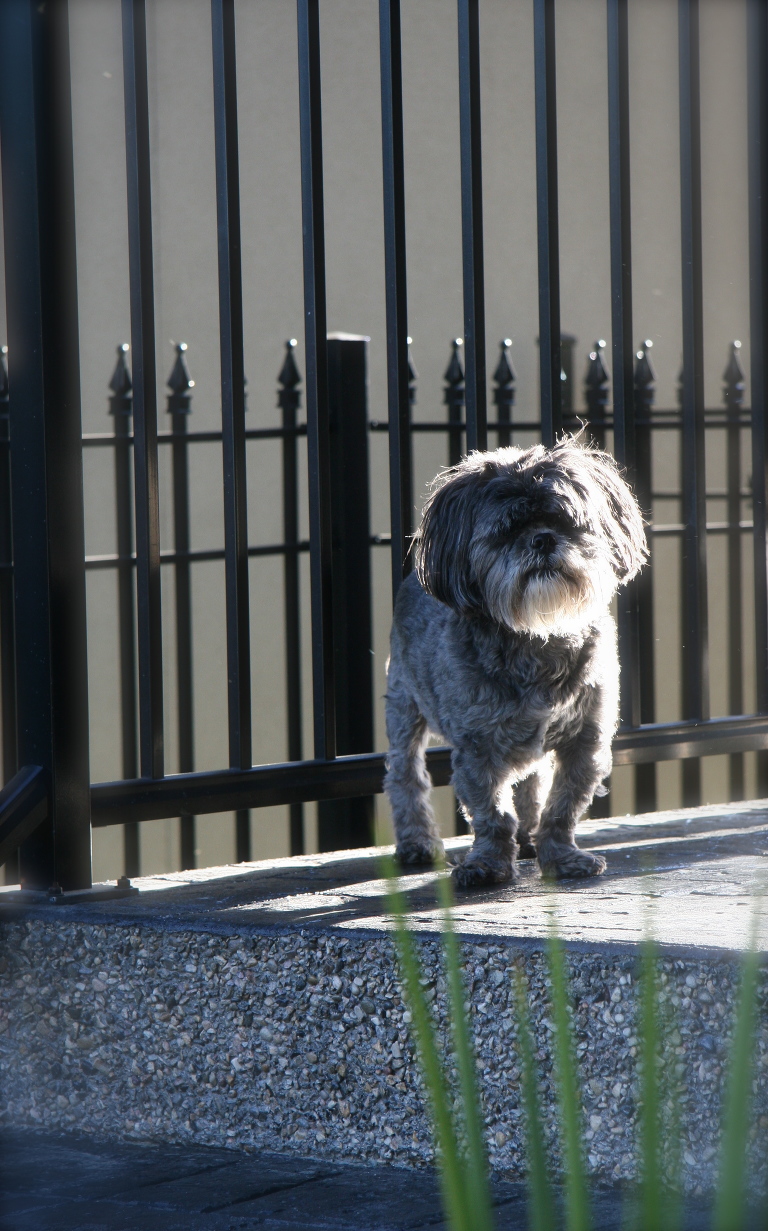 As for old Joe, well he won't give me the time of day…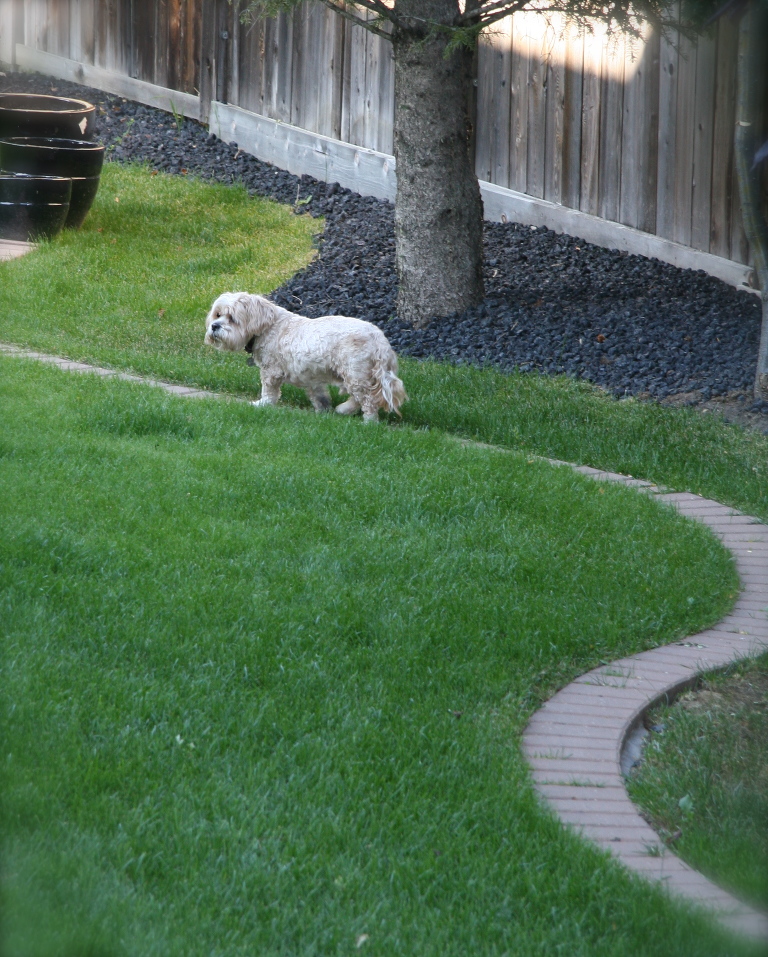 And then there's little Lily, the princess…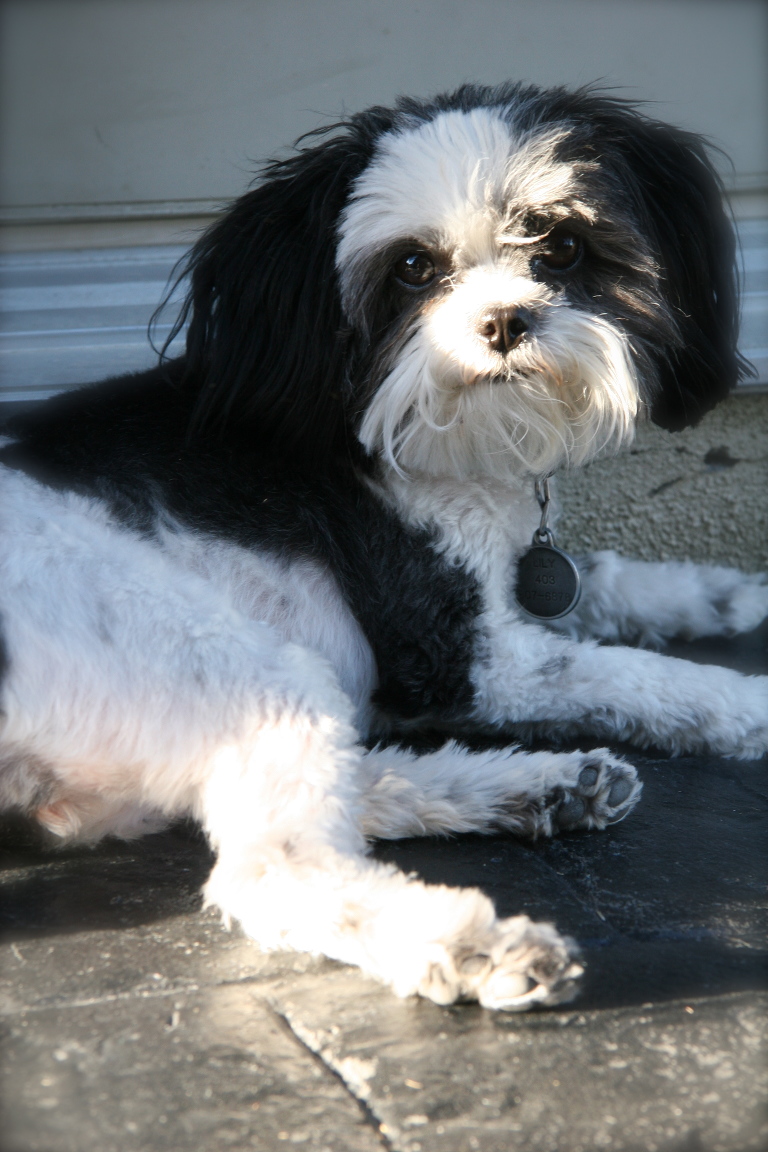 My neighbor asked if I could stop by yesterday to let her dogs out into the yard for a romp. Joe moves a bit slow these days, but he put up with me. Ray was a touch suspicious,
and Lily, well Lily just loved getting her photo taken.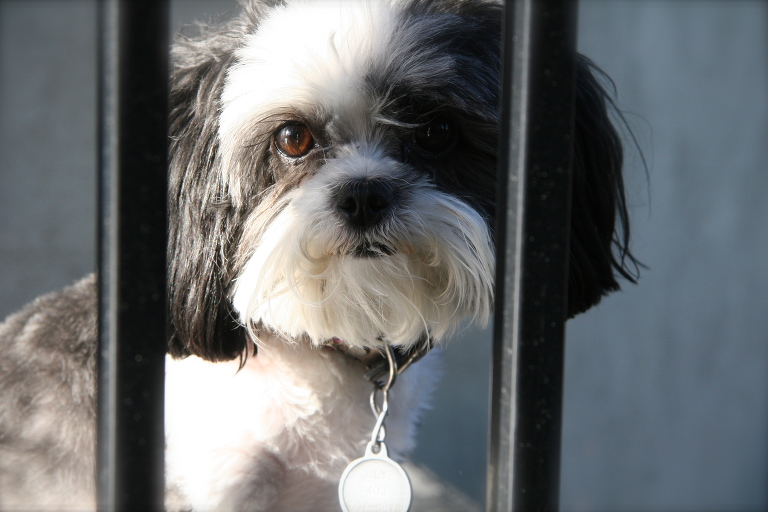 My neighbor sent me a new email  this morning to see if I could stop in this afternoon to let the dogs out again.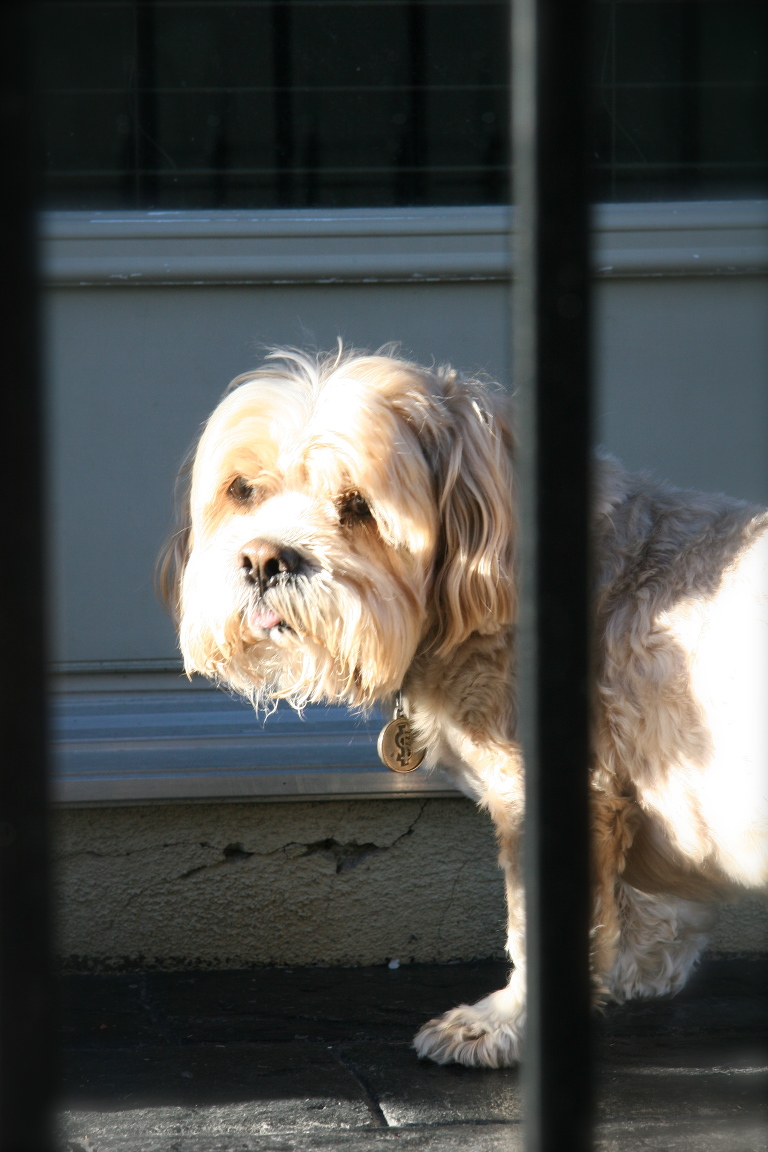 Early this evening she emailed me a third time to see if I could feed them dinner at 6.
Then came a little rap on the door that I knew would come.
Her step-dad was in the hospital and had taken a turn for the worse.
I'm always so utterly awkward at times like these and feel so inadequate. What could I possibly do to help?
I had planned to create a new cake today…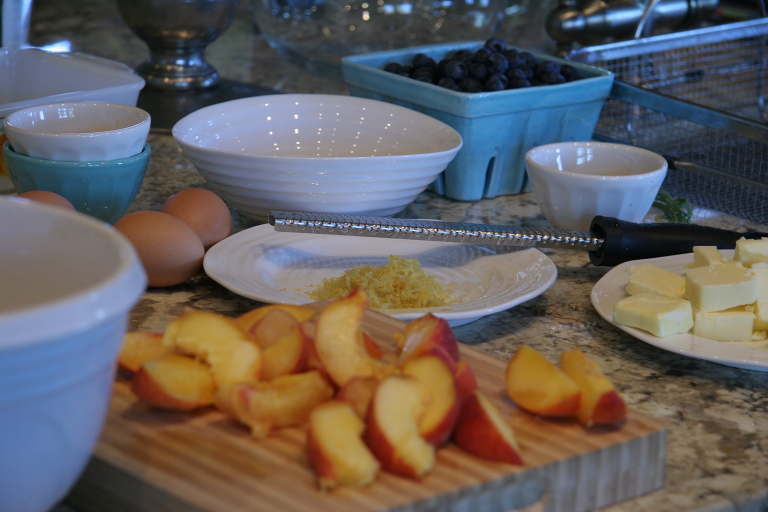 I started out with the Lemony Peach recipe in Donna Hay's lovely Season's cookbook and began to add ingredients that I love…
I whipped the butter and the sugar until it was fluffy.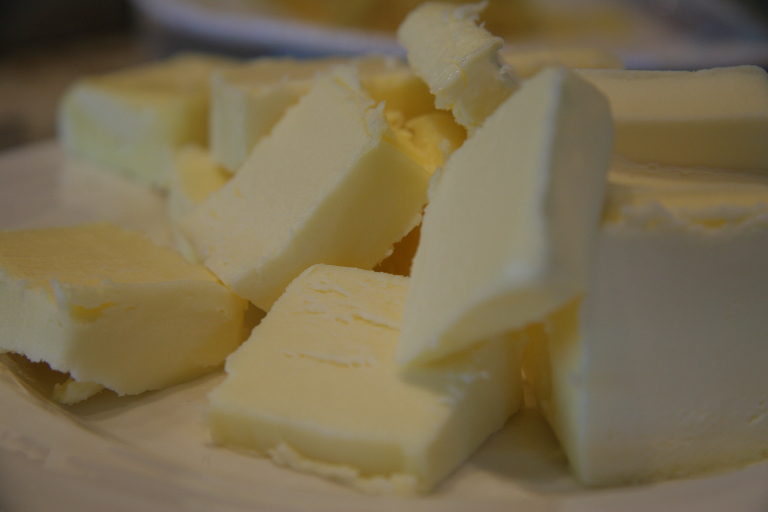 Beat in  lemon zest and three eggs,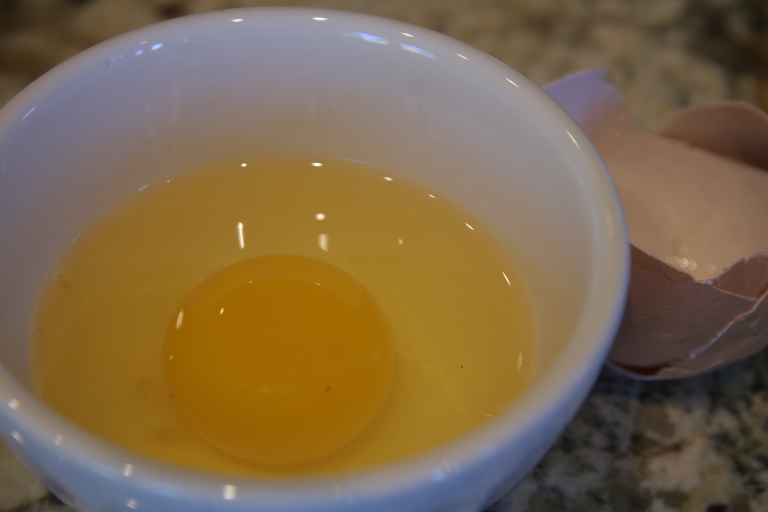 Gently mixed in the flour, baking powder, yoghurt and tarragon.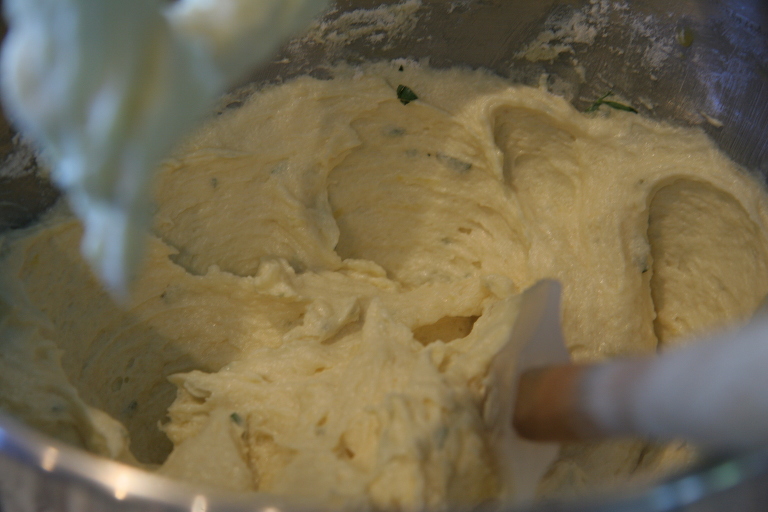 Spooned it into my baking pan…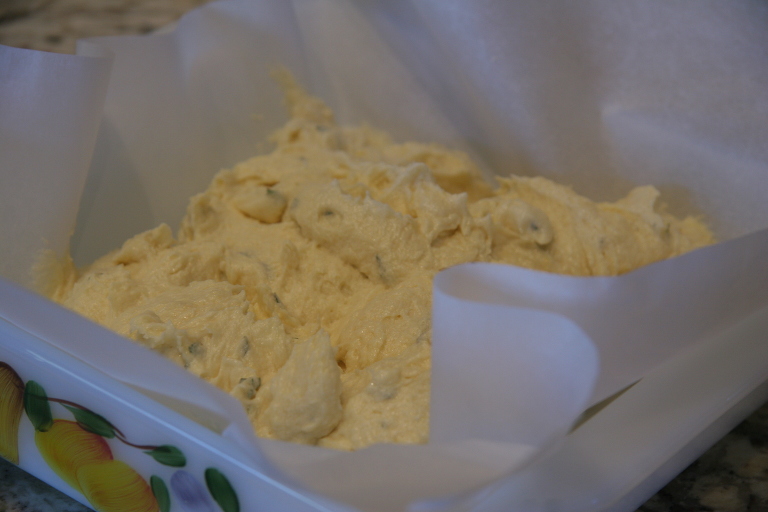 and then suddenly I knew how I could help.
Perhaps I could simply just share something that gave me joy…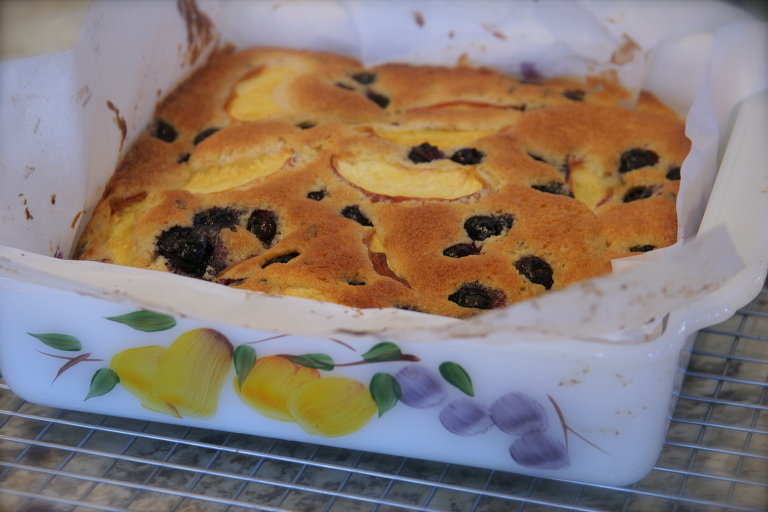 and just maybe that comfort and love could be baked inside a little piece of cake.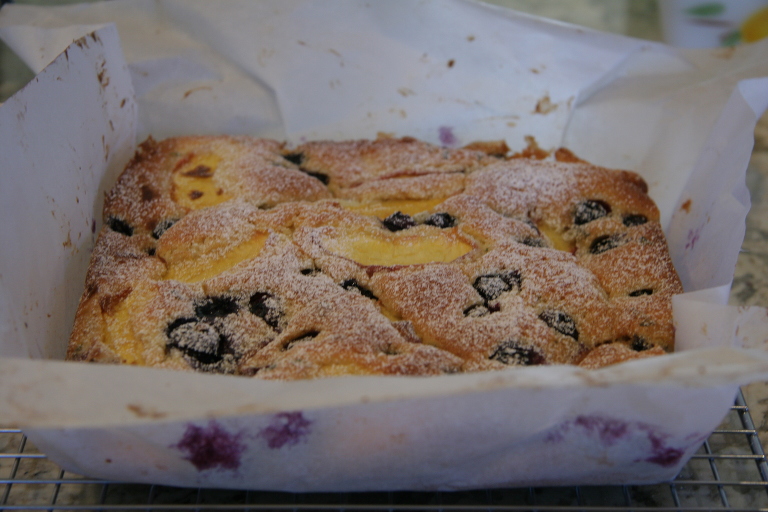 I hope they'll enjoy this little slice of comfort when they get back home from the hospital…
I just knew there was a reason I felt so compelled to bake today.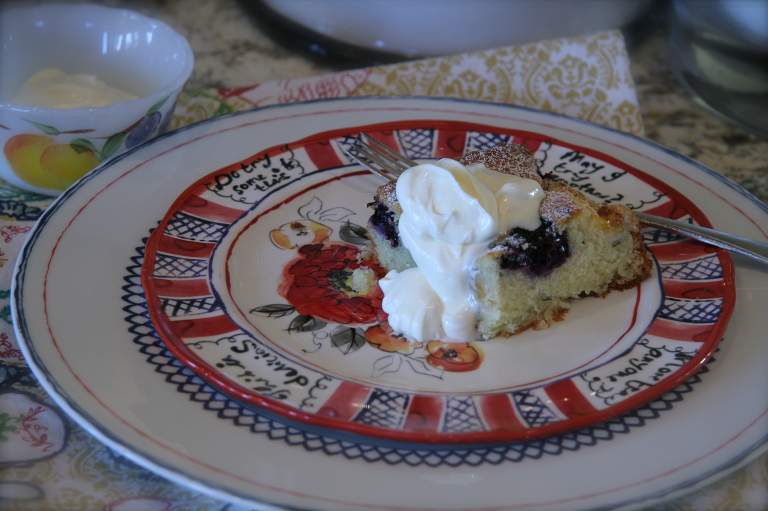 Heavenly Peach, Blueberry and Tarragon Cake
Heavenly Peach, Blueberry and Tarragon Cake
Ingredients
1 ½ cups butter, softened and chopped
¾ cup superfine sugar
2 tbsp lemon zest (zest of 2 small lemons)"
3 eggs
1 cup all-purpose flour, sifted
1 tsp baking powder, sifted
¼ cup natural, unsweetened yoghurt
1 tbsp fresh tarragon leaves, chopped finely
2 fresh peaches sliced into thin wedges
Handful of fresh, not frozen, blueberries or raspberries
Icing sugar to dust
Double cream
Instructions
Preheat the oven to 320 F. Lightly spray a 9×9 glass baking pan. Then line with parchment paper, don't worry, it will fill the corners once the dough is spooned in.
Put butter, sugar and lemon zest into mixer with a paddle attachment. Beat until light and fluffy.
Add the eggs one at a time, beating well after each one.
Add the sifted flour and baking powder, yoghurt, and tarragon, mixing gently just until combined.
Using a rubber spatula, gently spoon out of the mixing bowl and into the parchment lined baking dish, spreading to fill all the corners of the pan. The dough will be very thick in consistency.
Dot the top with peach slices and press gently into the dough. Scatter a handful of fresh blueberries over and press lightly into the dough as well.
Bake for approximately 55-60 minutes, cake will be done when evenly browned and a toothpick inserted comes out clean. Let the cake rest in the pan for 10 minutes. Using a small sifter, dust icing sugar over the entire top.
Remove the cake by lifting the parchment paper and let cool on a rack until just warm. Slice and serve with a dollop of double cream… the cream will begin to melt and be just scrumptious!