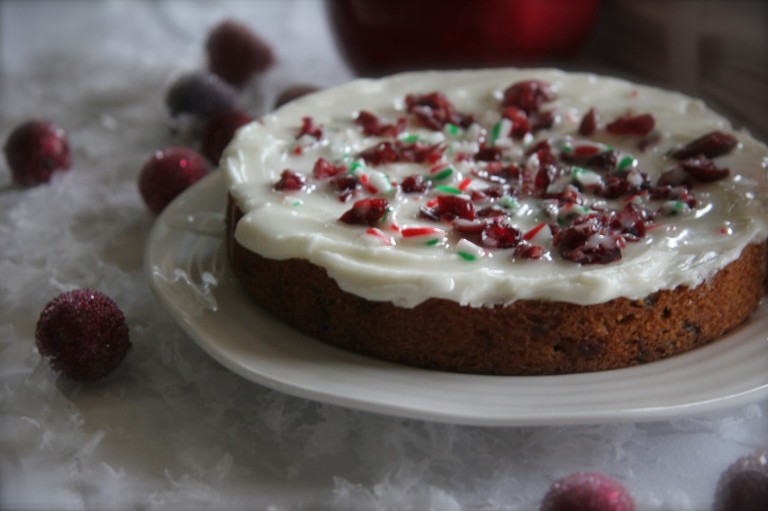 "It's important to do Product Research," I said unconvincingly to myself in the Starbucks line-up. In my defense, all the "just for Christmas" baking was displayed tantalizingly in the glass showcase, tormenting in all their terrible beauty… how could a girl resist? And why should a girl resist? "Why endure endless cycles of spin class… if not to sample the 'wares' once in a while"?
The Cranberry Bliss Bars are back and I knew I had to sample one… it had been years since our first blissful tryst. With my red Christmas cup in hand and a sweet little Bliss Bar saucily stashed in its' brown paper bag, I endeavored to complete a little Christmas shopping. "What better way to get in the spirit of Christmas," I revelled to myself, as I browsed through stacks of newly released books.
…and, if I have to be honest (and I feel I should be honest with my trusting readers) it was a big let-down. Surely this wasn't the same cake I met two years ago? That Bliss Bar was a much fresher, velvety-sweet-kiss-on-the-lips-heavenly morsel. This cake before me now was a somewhat compacted days-old cake that had long since separated from its' white lackluster cream cheese icing. Dried cranberries dotted the surface in an unsuccessful attempt to perk up its' appearance and to pique one's appetite… it was a desperate attempt to look fresh, and…  it was anything but. I knew I should have returned it, but the line-up was just long enough to deter me from wasting more time.
That's when it came to me… I could work my way through the Starbucks menu.. at home♥
And so… with visions of sugar plums, er… Cranberry Bliss Bars, rampaging through my head, home I went home with a bag of groceries.
It had snowed and someone was patiently waiting for me…
It was the first true "snow day" of the year today, so we bundled up and went for our walk.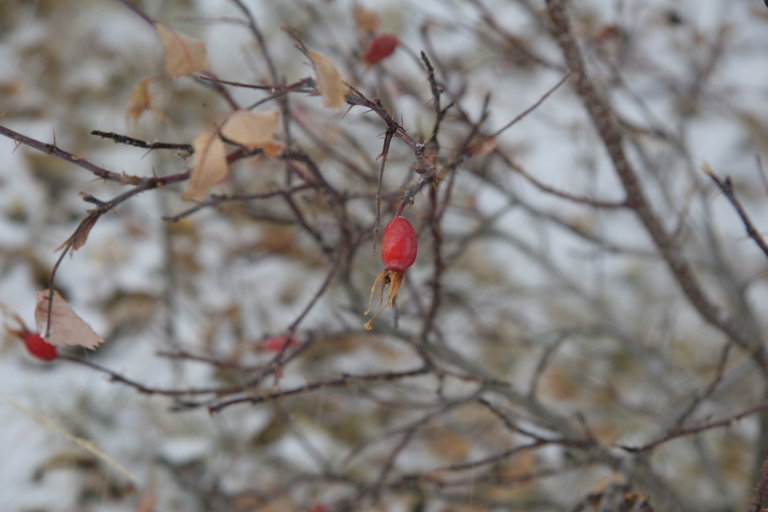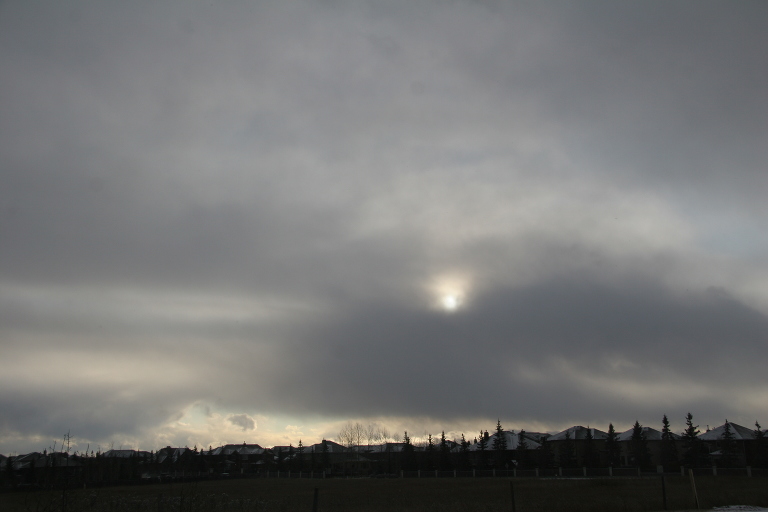 Then back home to bake… I tried to stay true to the original recipe, but couldn't resist adding a touch of crushed peppermint candy cane to the frosting… it is a Christmas bar after all. This recipe is written in the Petite Sucrée" form, but simply doubling will make a full 9×13 inch pan of squares.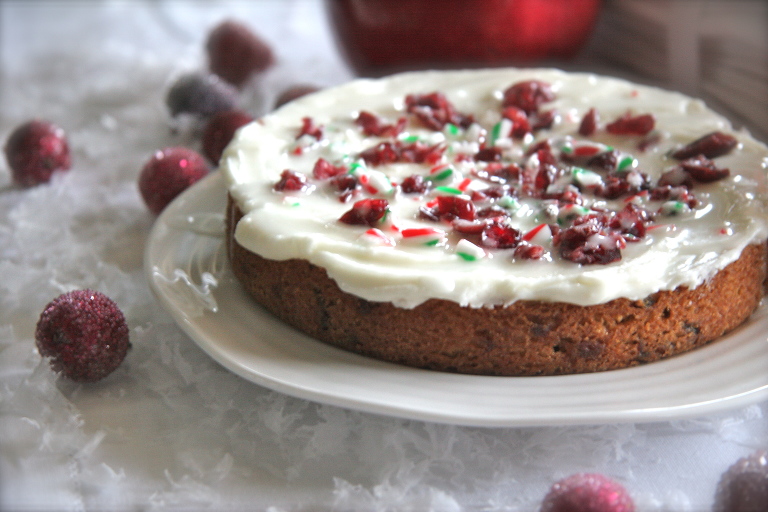 Cranberry Bliss Bar Tryst
Cranberry Bliss Bar Tryst
Ingredients
Bottom Layer
3/4 stick (6 tbsp) butter
1/2 + 1/8 cup brown sugar
1 1/2 eggs (1 beaten egg = 3 tbsp)
1/4 tsp ginger
3/4 tsp orange extract
1/4 tsp salt
3/4 cup flour
1/4 tsp baking powder
1/3 cup dried cranberries, coarsely chopped
2 oz white chocolate, coarsely chopped
Frosting
2 oz cream cheese
1 1/2 cup icing sugar (powdered sugar)
2 tsp lemon juice
1/2 tsp clear vanilla extract
1/4 dried cranberries, coarsely chopped
1 candy cane, smashed (optional)
Glaze (optional)
1/8 cup icing sugar (powdered sugar)
1/2 tbsp milk
Instructions
Preheat oven to 350°F.
In a mixing bowl, using the paddle attachment, cream butter and brown sugar together until blended and smooth. Beat in the eggs, ginger, orange extract and salt. Blend until smooth.
In a medium bowl, mix together the flour and baking powder. Then slowly add to the creamed butter mixture, blending until fully mixed.
Stir in the dried cranberries and white chocolate.
Using a spatula, spoon into two small 6 inch cake pans or one 9×9 square baking pan. Smooth the batter with the spatula. The batter will not be very deep, only 1/2? – 3/4" in the pan.
Bake for about 12-15 minutes or until a toothpick pushed into the center comes out clean. Allow the cakes to cool completely on a wire rack.
In a mixing bowl, using the whisk attachment, to make the icing by blending the cream cheese and icing sugar together. Mix in lemon juice and vanilla until blended.
Ice the two cooled cakes, then press dried cranberries into the top. Sprinkle candy cane bits if desired.
Prepare the glaze by whisking the icing sugar and milk together. Drizzle over the two iced cakes.
Refrigerate to set then cut to serve.