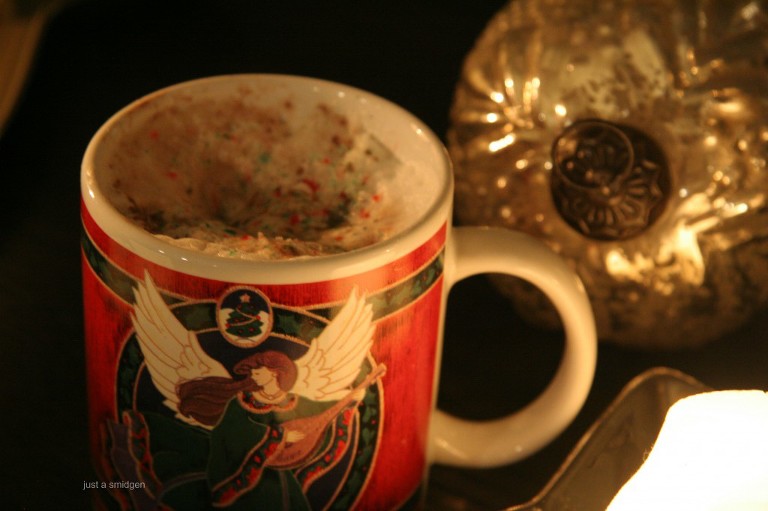 We have a saying in Calgary… "If you don't like the weather, wait 15 minutes."
We went from one of these last week…
where the mountains looked like this…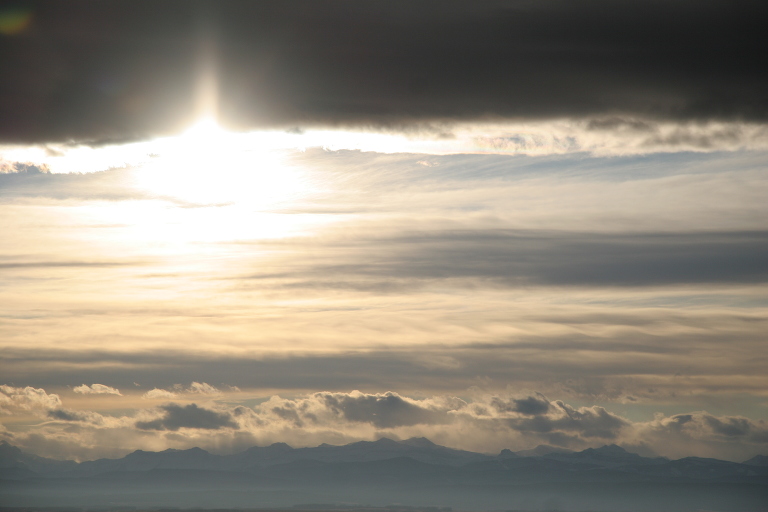 and just the other morning, the sun was shining and the roads were bare and dry.
Time to stop in at my favorite spice merchants…
While waiting to complete my purchase, I looked outside and the weather had changed in an instant, literally…
It looked quite magical and I still had to drive home, but you know me…I couldn't resist getting covered in snow for a few photos along the way…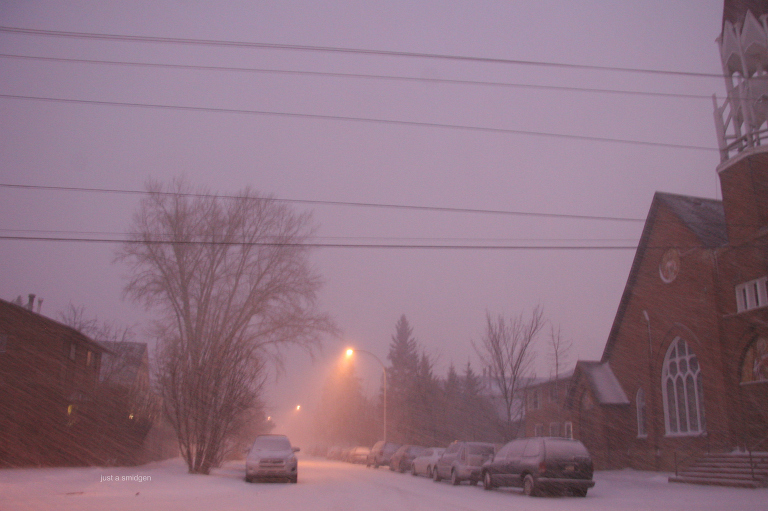 I made it home and my daughter had lit every candle, it was magical…
I tucked in and began reading various word press food blogs and came across this one posted by Mo at A Cup of Mo. And, surprise! Mo had written the sweetest of compliments about my website… And so, this one's for Mo!  Mo's blog is unique in that it is a personal quest for the best cup of coffee, both at home and while traveling. Mo had blogged about trying a Godiva Peppermint Mocha Coffee… and this is my own at home-made version inspired by her!
Given the season and the plates full of Christmas baking, I try to at least keep my coffee calories at a minimum. I wanted to buy a liter of peppermint syrup but it is only sold in large quantities… I could imagine that sitting on my shelf until next Christmas, so…
This one did the trick for me, although it won't have that "syrupy" flavor some of you would be going for when ordering up this sort of coffee. It was hot, mocha, peppermint, and low-fat… and that's exactly what I was hoping for!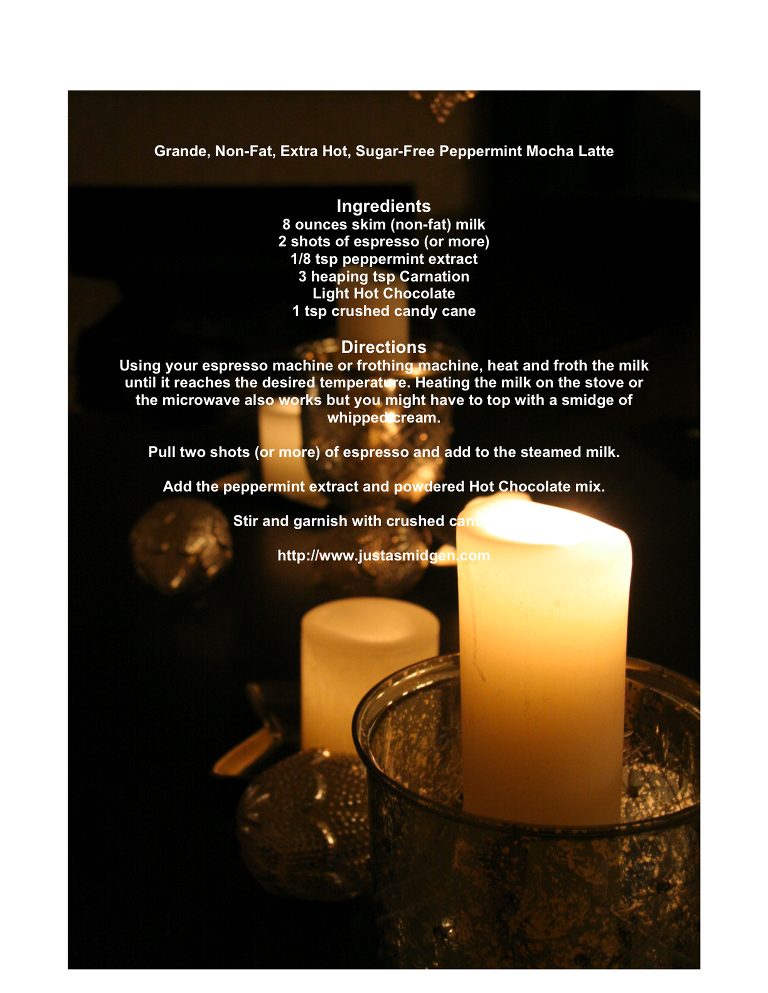 Grande, Non~Fat, Extra Hot, Sugar-free Peppermint Mocha Latte
Ingredients
8 oz skim, non-fat, milk
2 shots espresso, or more
1/8 tsp peppermint extract
3 heaping teaspoons Carnation Lite Hot Chocolate
1 tsp crushed candy cane
Instructions
Using your espresso machine or milk frothing machine, froth your milk until it reaches the desired temperature. Heating your milk on the stove or microwave can also work, but you might have to top with a smidge of whipped cream.
Pull two shots of espresso and add to the steamed milk.
Add the peppermint extract and powdered hot chocolate mix.
Stir and garnish with crushed candycanes.