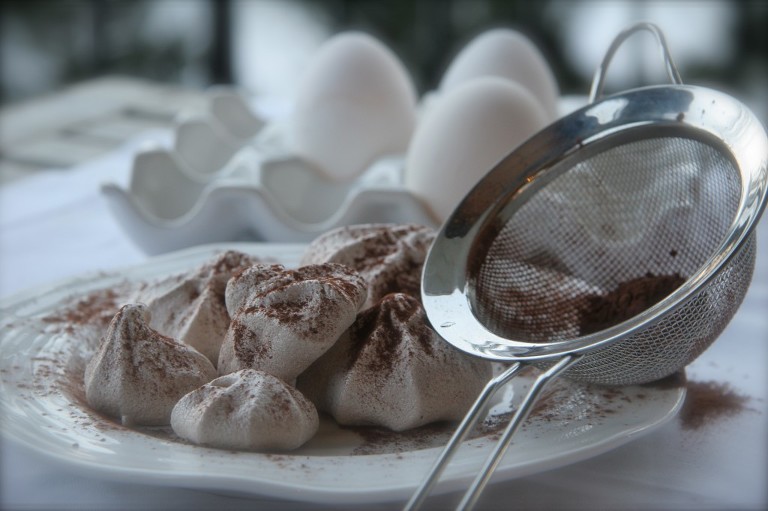 I had a craving for one of these today…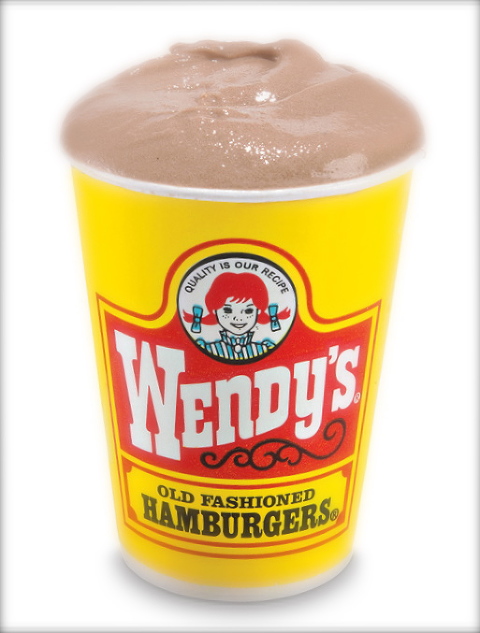 Or just one of these Whoppers would do…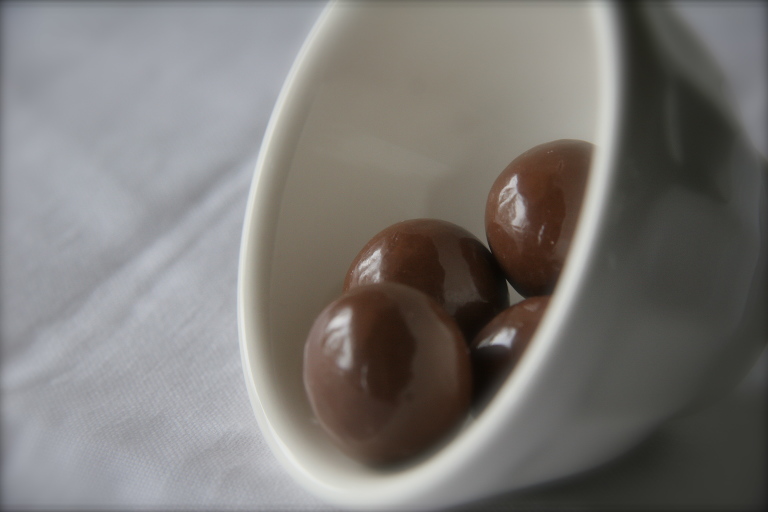 Occasionally, I get this inexplicable yearning for malt… as in chocolate malt.
It's just this "thing" I acquired when I was a little girl, running around the Eaton's store in Lethbridge with my brothers (my Gran worked there)… and we'd always get money to go buy a cup of chocolate malted ice cream. I think Wendy's is the closest to this flavor that I know of.
There's something mysterious about malt, it's makes chocolate seem more whimsical, I think. There's the first sensation of chocolate in your mouth and then, just on the tip of your tongue…
there's something more…
I found this recipe in my January's edition of House and Home magazine… how could I not make these?
Chocolate Malted Meringues
Chocolate Malted Meringues
Ingredients
3 large egg whites
3/4 cup plus 2 tbsp super-fine sugar
1/4 tsp cream of tartar
Pinch of salt
1 tsp pure vanilla extract (clear if you have it)
2 tbsp icing sugar
2 tbsp malted powder, Ovaltine or Horlicks
1 tbsp cocoa powder
Instructions
Scrub all of your utensils, bowls, etc so that they are clean and free of all traces of grease. This is an important step, so don't skip it.
Line cookie sheets with parchment paper or silpat liners.
Preheat your oven to 200° F.
Separate eggs, do this over two bowl incase a yolk breaks. Ensure that no trace of egg yolk is mixed in with the egg whites. Add egg whites, one at a time, to a mixing bowl with a whisk attachment.
Beat the egg whites on low-medium speed until foamy.
Add cream of tartar and continue to beat the whites until they hold soft peaks.
Add sugar, just a little at a time so that it can dissolve in the egg whites. If it taste gritty, continue to beat. Beat until the meringue holds very stiff/rigid peaks when the whisk is lifted up out of the batter.
Beat in salt, vanilla, and icing sugar.
In a separate small bowl, whisk together the malted powder and cocoa until blended. Sprinkle over meringue and gently fold in.
Drop by spoonfuls or use an icing-bag pipe meringue onto the prepared cookie sheets.
Bake for 1 3/4 hour, rotating halfway through to ensure they are evenly baked. Turn off the oven but do not remove the cookies. Let oven cool and leave the meringues in the oven over night to set.
Makes about 2 dozen meringues. Will keep for at least one week in an air-tight container.