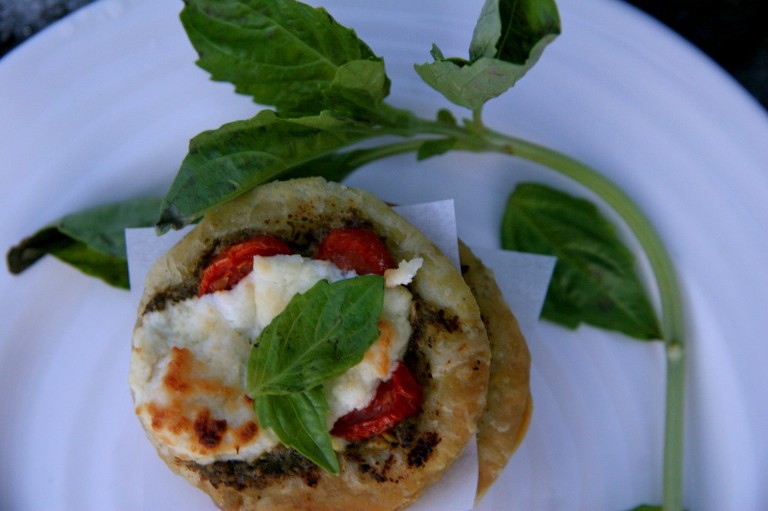 I had to pull over to the side of the road… thank goodness for my  iPhone! I quickly entered Crown Food Equipment… up popped an address and my trusty iPhone mapping system steered me right to my destination.
This is a "must visit" stop for all Calgary Food Bloggers and Foodies alike. (Btw, this is not a paid advertisement!) The brightly light aisles attractively display an abundance of wares for both the amateur and novice chef. Terilynn came up and greeted me warmly and asked if she could help me with anything. "Just browsing, although, I would love to take some photos for my food blog if that would be ok?" I responded. Moments later I was given two thumbs up and I was soon immersed in the most gorgeous assortment of food tools and equipment. Then I was introduced to Tai, who was responsible for the incredible display of wares… I thought, "This is a perfect spot for a little Christmas shopping!"
then I began dancing, er, singing, well, walking down the aisles…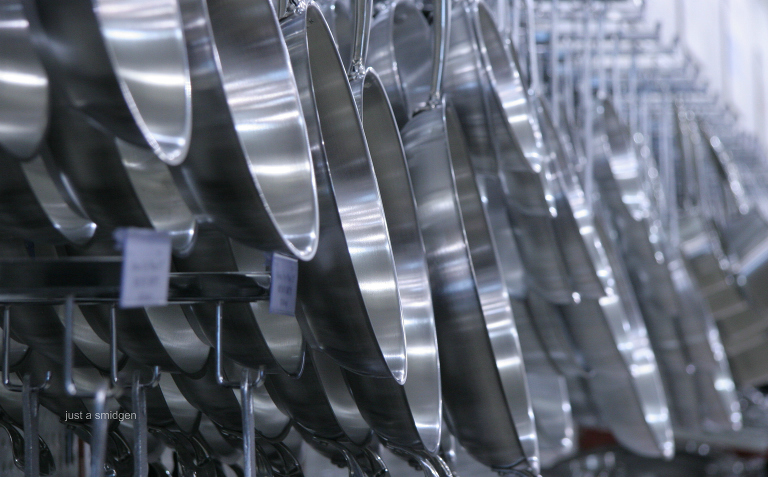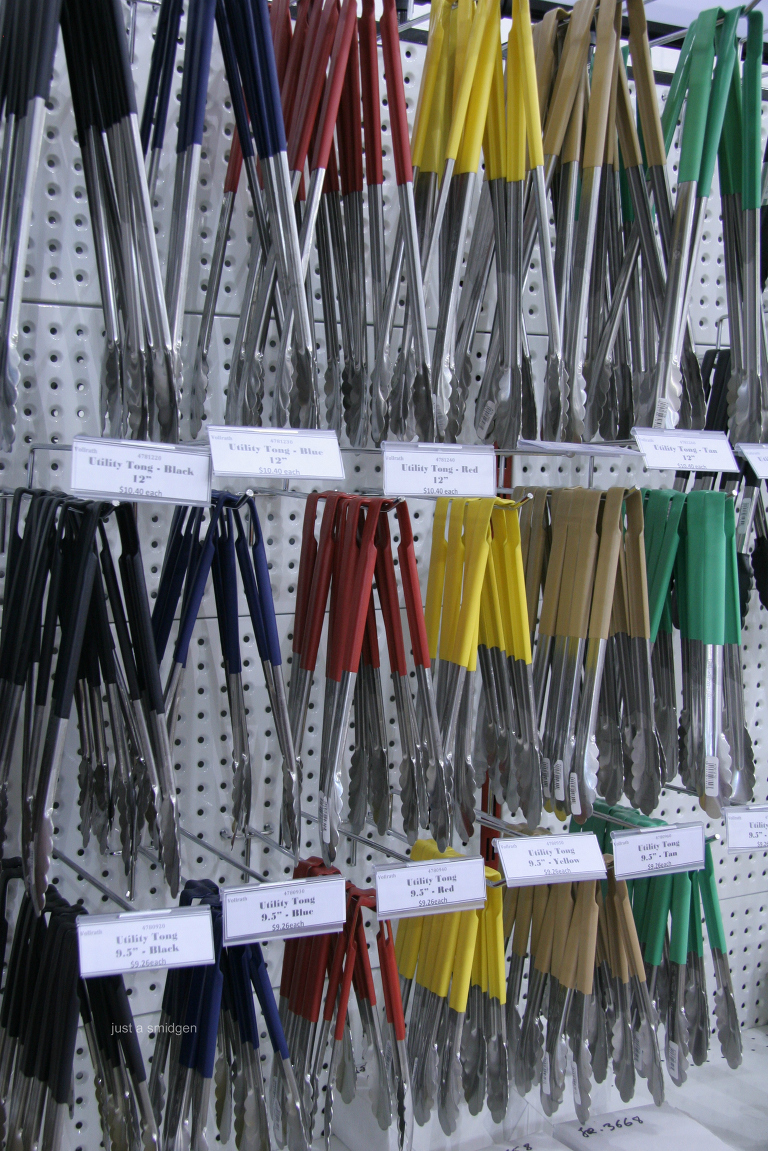 "Rainbow of shelves full of stuff for the kitchen,
Bright stainless lids, bowls and pots for the lickin',
Racks full cookie sheets for Christmas baking,
These are a few of my favorite things."
"Cream colored dishes and shakers for cheeses,
Ladles and spoons and a whisk, if you pleases.
A selection of graters and aprons with strings
These are a few of my favorite things!"
"White icing bags and those tips made for icing,
Cakes pans and muffin tins… all so enticing
Silver white sifters and spatulas to fling,
These are a few of my favorite things."
"When the souffle falls, when the cake burns,
When I'm feeling sad,
I simply remember my favorite shop,
and then I don't feel so bad!"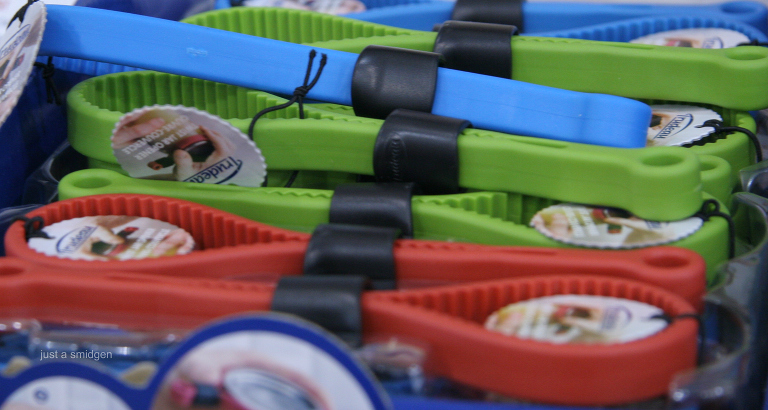 Sorry, I had to do it… I've been trying to sing (yes, me, sing) Solfège in theory. Do-re-mi… and all of the Sound of Music tunes are now stuck in my head…
On a bright note.. they even had one of these in cherry red..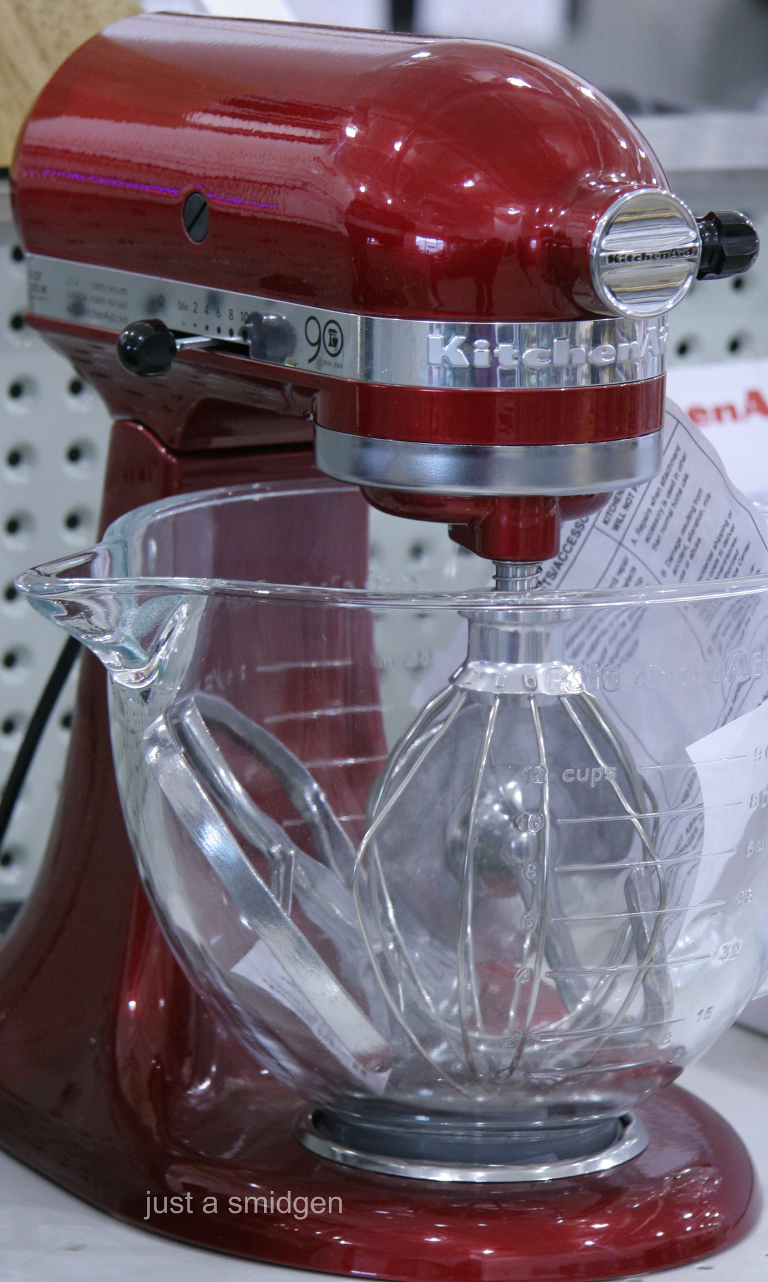 I selected a lovely tapered wooden rolling-pin and couldn't wait to use it for these appetizers… they're a recipe that I make on the fly, when days get too crazy, and you need to bring an appie to one of your Christmas parties…
If you know how to make puff-pastry… or you have the time… good on ya'! I usually just pick up a package of ready-made and give it a few hours to thaw. There is very little (read: no) measuring required, and plenty of alternative ingredients come to mind (for another day)… different cheeses, different flavors of salt, sauces instead of pesto…
Having said that, baked up this way… they're very Christmasy looking, don't you think?
So swing by Crown Food (if you live in Calgary), pick up a new rolling-pin, cookie sheet and spatula and let's get going…
Maria's Pesto and Goatherd's Cheese Tartlets

Maria's Pesto and Goatherd's Cheese Tartlet
Ingredients
1 (400 g) package ready-made puff pastry
(thawed if frozen)
1 (200 ml) jar of pesto
1 (300 gm) container cherry tomatoes,
each cut into 3 slices
8 oz goat cheese
kosher salt and cracked black pepper
Fresh basil sprigs, to garnish
Instructions
Preheat your oven to 400°F.
Lightly flour your work surface. Working with half of your pastry at a time, roll out into a rectangle about 1/8" thick (they really puff up). Place on two parchment or silpat lined cookie sheets.
Spoon a bit of pesto on each round, leaving space near the edges. Lay 3-4 slices of tomato on top. Dot with goat cheese.
Bake for about 20 minutes, or until puff pastry has risen and turned golden brown and the cheese has melted.
Serve garnished with basil springs and leaves.