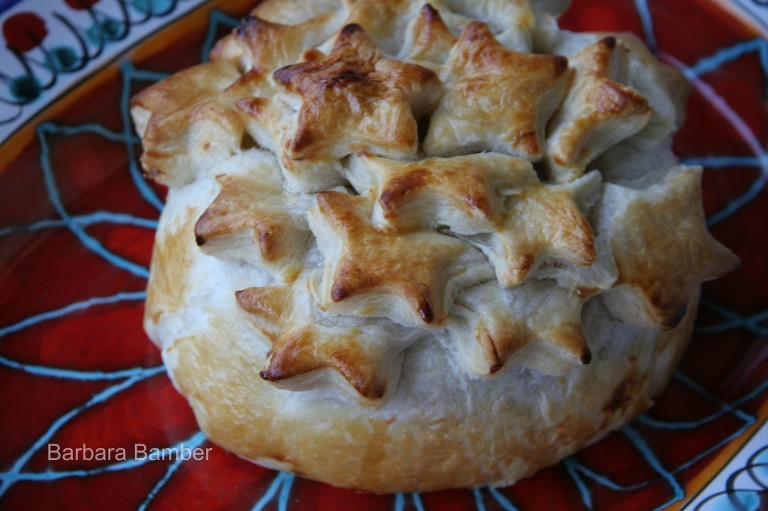 the sun shone on snow dressed boughs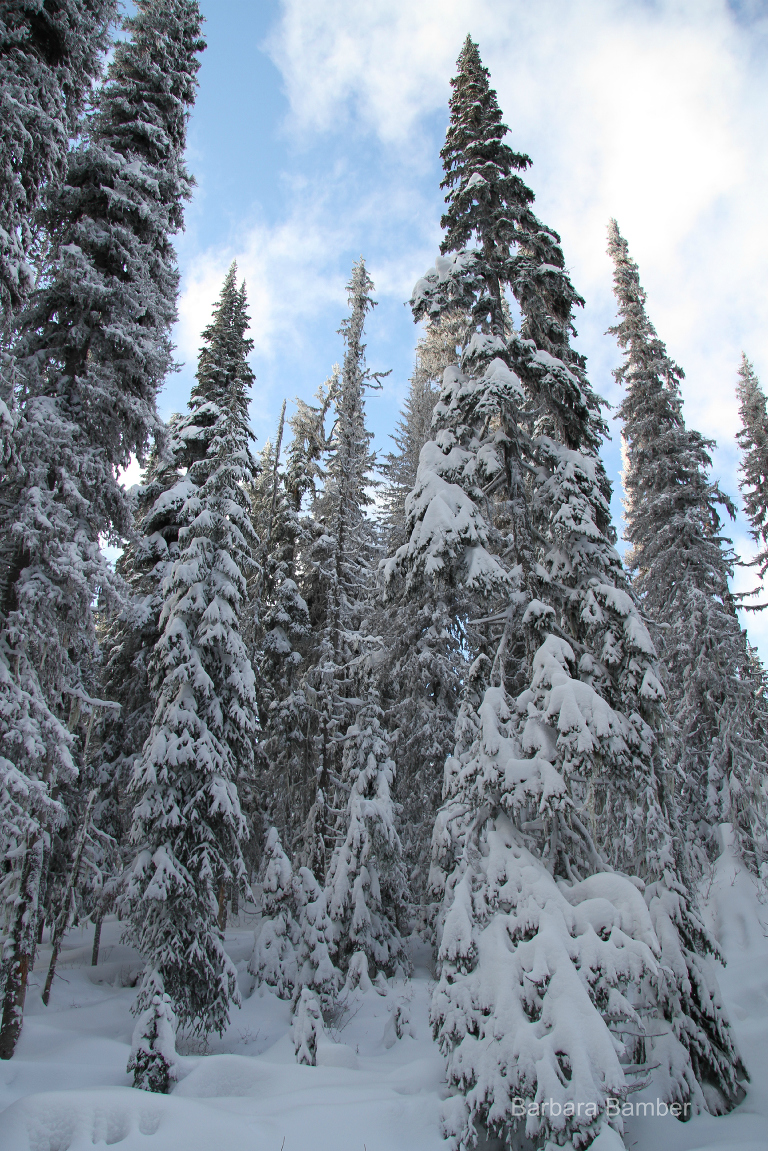 the line of trees
tended the shadows of the trail's path,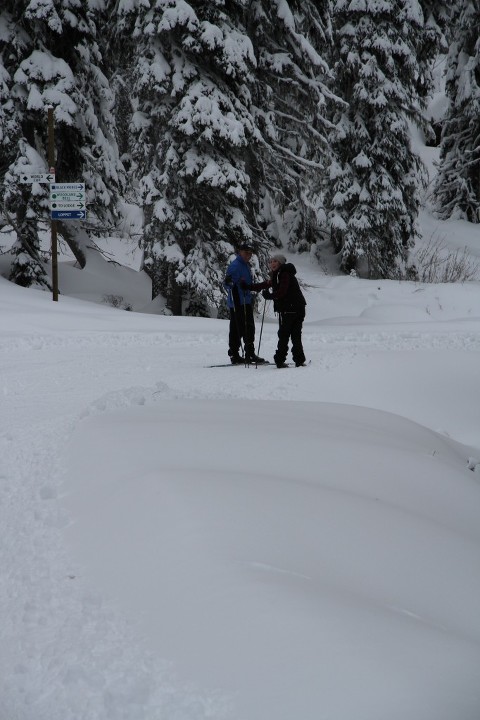 snow packed trails crunched, creaking beneath waxed skiis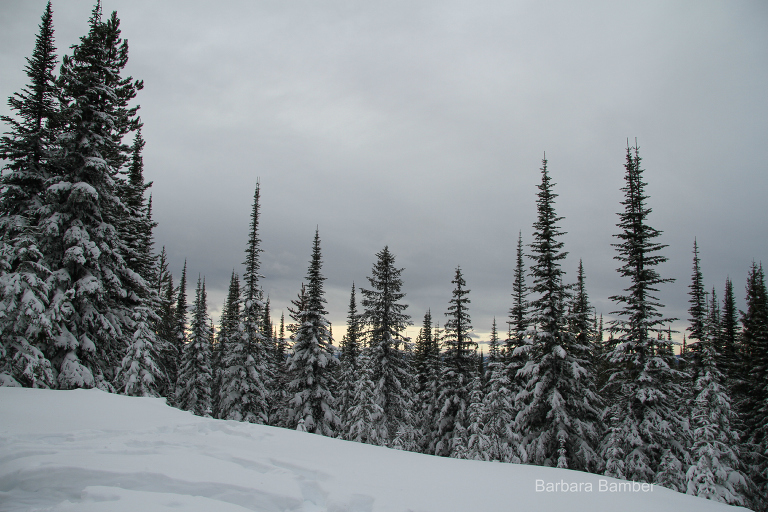 a peaceful sanctuary, the only sound… my breath
quiet voices and laughter…
the only scent… a bouquet of pine and a wood stove's burning heat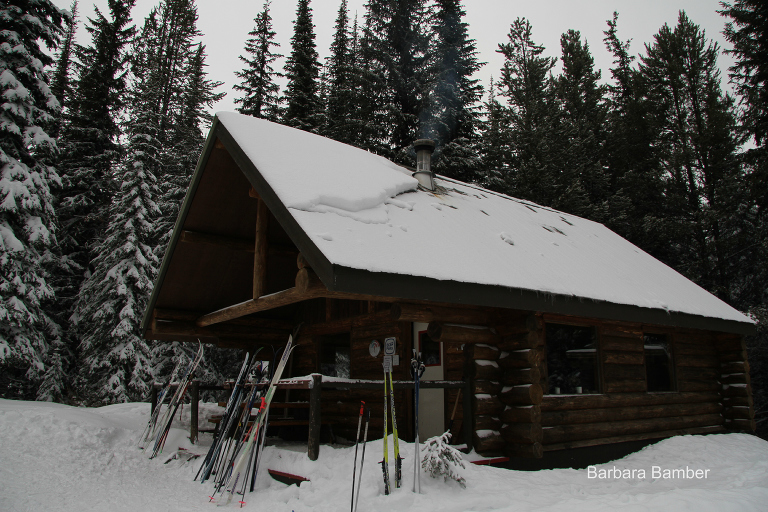 I wish I had remembered to bring a thermos of hot chocolate
or a little gingerbread biscotti
It's something in the sparkling glitter of snow on trees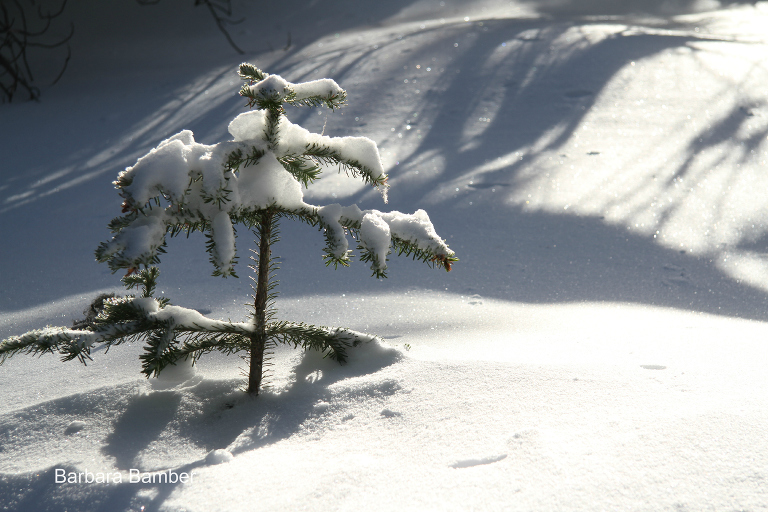 I love cross-country treks with my family… it was Katie's first time…
I wondered if my son would give it a try too?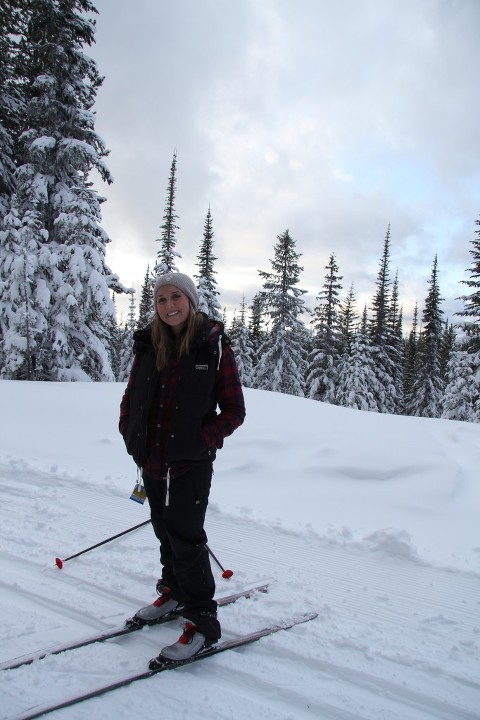 They usually prefer chair-lifts and high speed snowboarding turns from the top of a steep mountainside…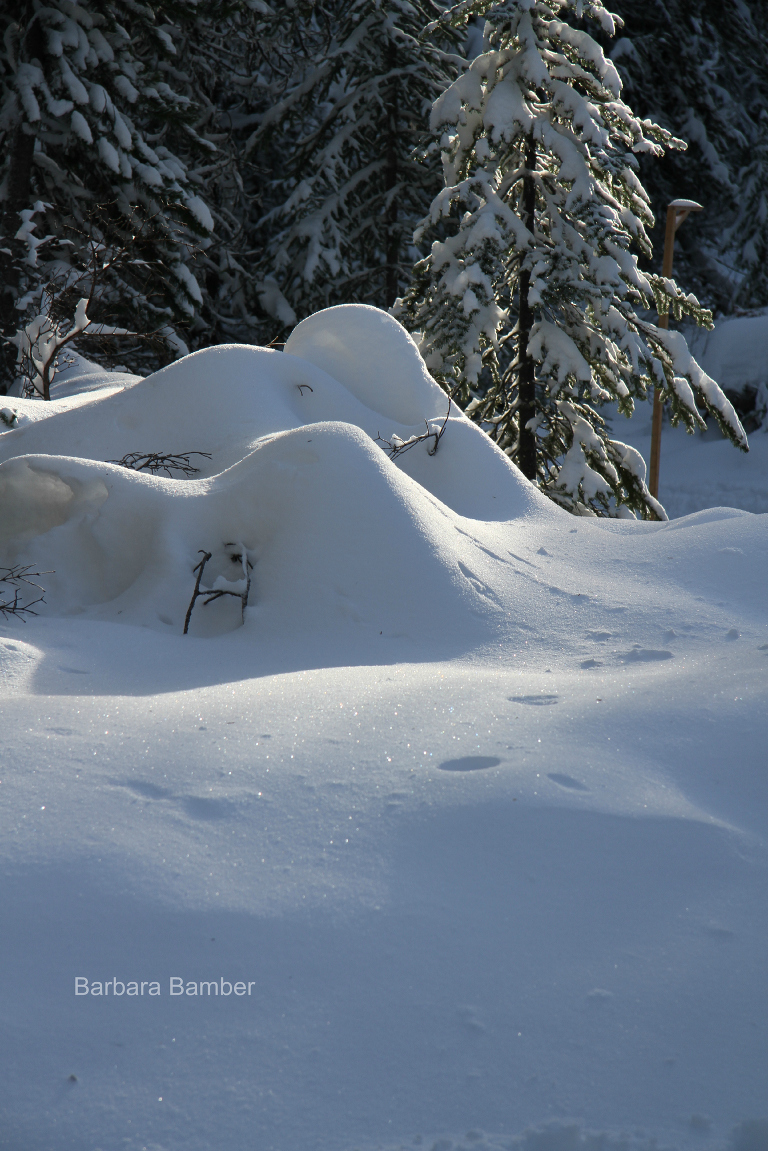 something I used to do as well…
but now I prefer a simpler outing, one that fits with the "slow food" way of life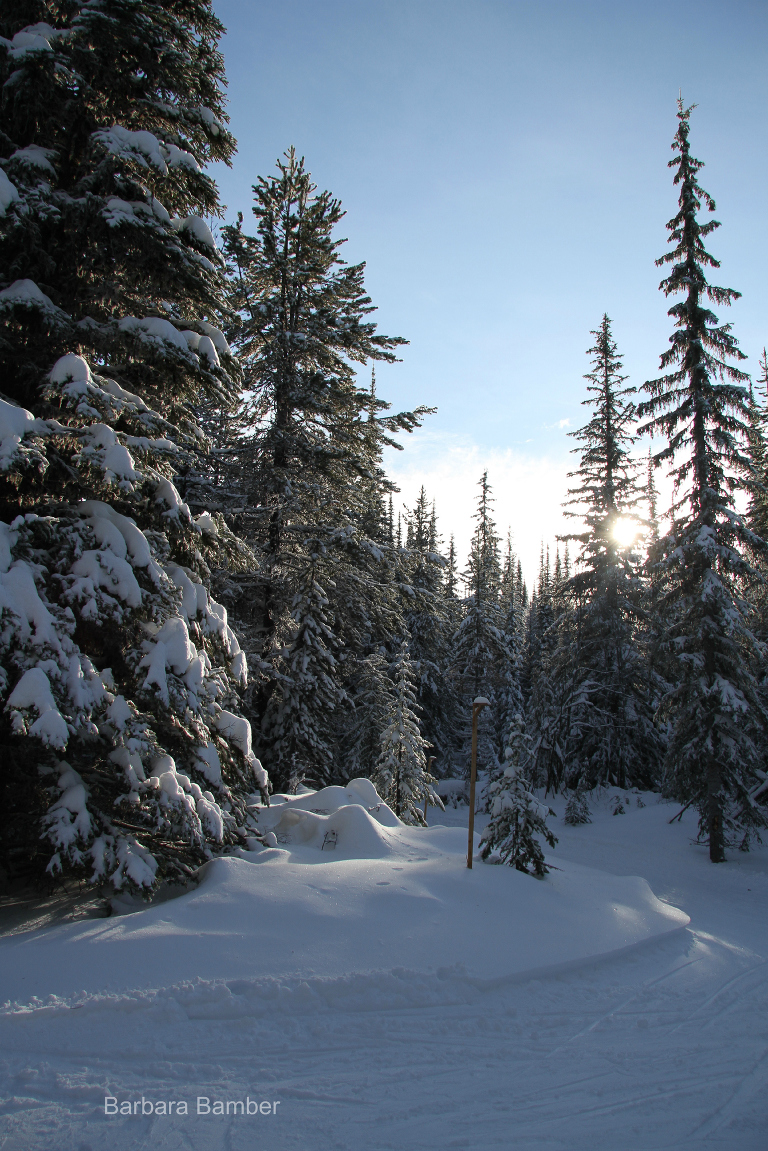 of baguettes, cheese, pâté, chocolate, mandarin oranges and trail mix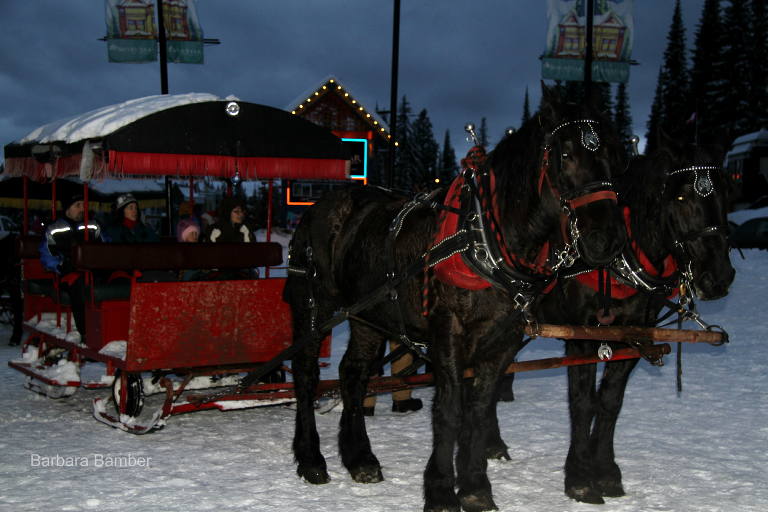 this community seems friendlier, trusting, helpful and kind
… more relaxed …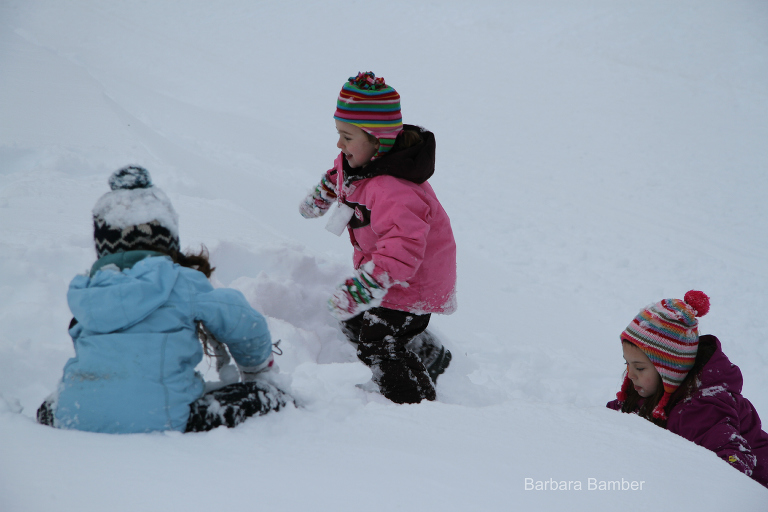 it's our shared pleasure, this gentler way of life…
Some activities just seem "resonate" as true, when they are the right match…
I plan to do more of this in the year 2012…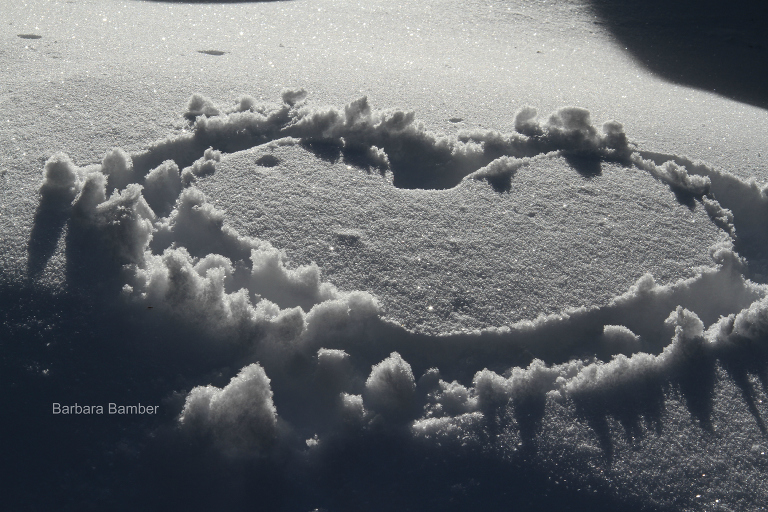 When I first began writing, this blog was (and still is) a place of refuge.. a place for thoughts to drift like a blanket of snow settles on a landscape..  a place to express my imaginings, memories, poems, and food creations…
I never imagined this other wonderful community of people who I have met here. In fact, I didn't know they even existed. Happy as a lark, I wrote and wrote… until one day someone "stopped by" and made a wee comment... I replied… and so began my journey into the heart of this blogging community.
There have been moments of celebration, curiosity, mutual support, laughter, and, on occasion, a serendipitous reminder of the 7 degrees of separation. Inspiration for me… is only a few clicks away where I can find poetry, writing, music, video, and, of course, recipes.
Being of a somewhat orderly nature, I attempt to keep "abreast" of most published posts.. and when away on vacation… come back to an inbox filled with missed blogs and moments. Even when I think I've kept on top of things, I think… "Hmmm, I haven't heard from so-and-so in such a long while…" and off I go to see what they've been up to.
On occasion, awards are nominated and I cringe to admit that I have not "followed the rules" as usual. So today I'd like to celebrate and thank these "star" bloggers who have chosen me for the Versatile Blogger Award, the Liebster Award, and the Candlelighter Award.
There are so many more blogs that I enjoy… I plan to add another set of links to my site.. then you can explore as well.
One of the "rules" of these awards is to share 7 random pieces of information about myself. I'll just share one today…
♥
I have a fascination for the sky, cloud formations, the moon's phases, stars and planets, constellations and asterisms, the aurora borealis, and solar flares
♥
This appetizer was a recipe found on a very prolific and admired website… I have mentioned Greg and Katherine to you before…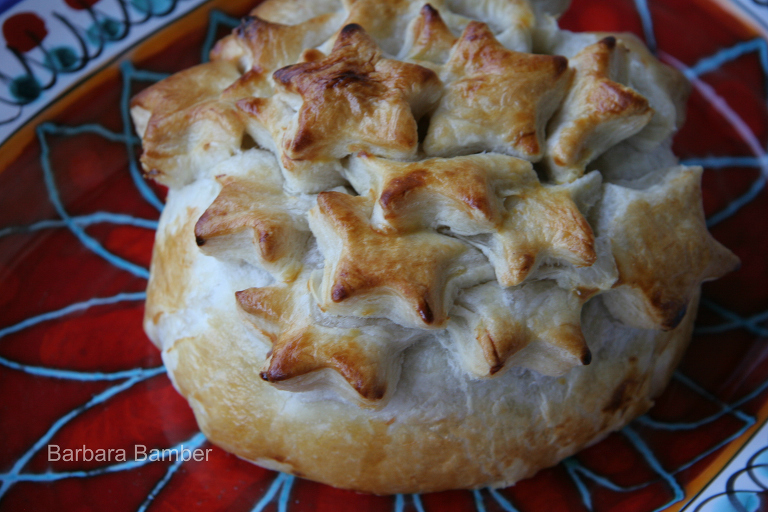 Their website is Rufus' Food and Spirits Guide. All that I've changed is it's presentation..
I couldn't resist covering it with a sky full of winter stars…and now that shouldn't come as a surprise to you any more…
It's a wonderful recipe, every last bit was devoured the night I made it.. so I think it might just be perfect for a New Year's Celebration…
Happy New Year!
Stellar Baked Brie en Croute
A Stellar Baked Brie en Croute
Ingredients
2 sheets puff pastry defrosted
(one box with two pieces)
small 4" round of brie
1/4 cup brown sugar, packed
1/4 cup chopped pecans
1 egg yolk whisked with
about a teaspoon of cream
Instructions
Preheat oven to 400F.
Lightly flour work surface and (if needed) roll out one pieces of the defrosted puff pastry dough into a large square.
Place the brie in the center of the dough. Place the sugar in the center and press down around the top of the cheese. Sprinkle pecans over the top.
Fold up pastry to mold and fit around the cheese, pinching and folding as needed. The center should be open, so you will need to cut off excess puff pastry dough.
Place on a silpat or parchment lined baking sheet.
Roll out the second sheet of puff pastry. Cut off the excess then drape the pastry over top of the cheese wheel. Tuck and pinch the bottom under the cheese until the cheese is completely encased in dough and the cheese with sugar mixture cannot leak out.
Gently fold the pastry scraps together and roll out on lightly floured surface. Using a cookie cutter, cut out medium sized stars (too small and the shape will be lost when baked). Stack in a circular motion, finishing on top.
Refrigerate overnight or for at least four hours.
When ready to bake, remove from fridge and brush with the egg yolk mixture.
Bake for about 20 minutes or until nicely golden brown.
Serve with baguette slices, crackers, or apple slices.
Variations: Adding a splash of rum or maple syrup to the brown sugar mixture, try using different nuts and chutneys and jams etc.
Adapted from Rufus' Food and Spirits Guide