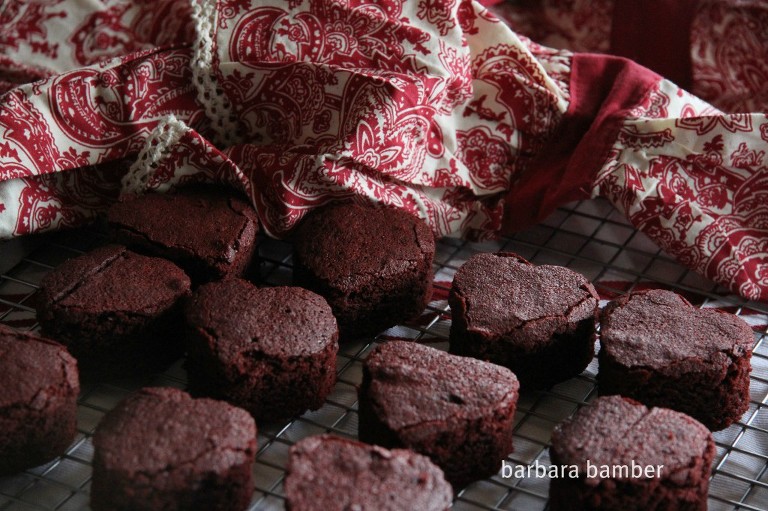 Pink is a "Pink"

(a lovely flower, aptly named)
but it is also juxtaposed with its cousin
the lascivious…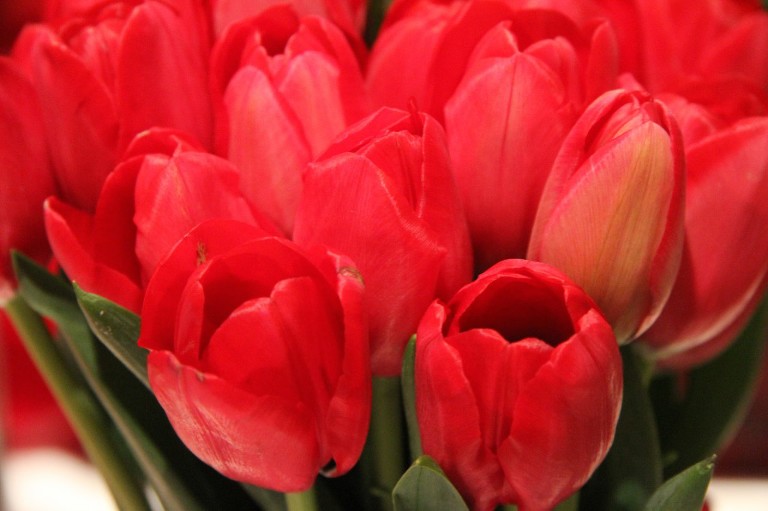 Scarlet Red
The transparent white blends purity and grace with red
to temper its raw passion
and soften its
wanton hue
It somehow becomes more palate-able…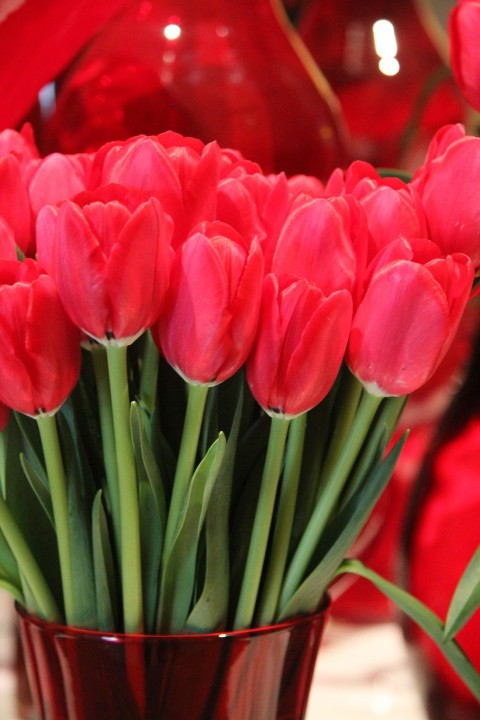 But on Valentine's Day
we have permission to
run amok and romp with shades of
Scarlet Lake
Venetian Red
Permanent Rose
and
Cadmium Red
Red brings to mind..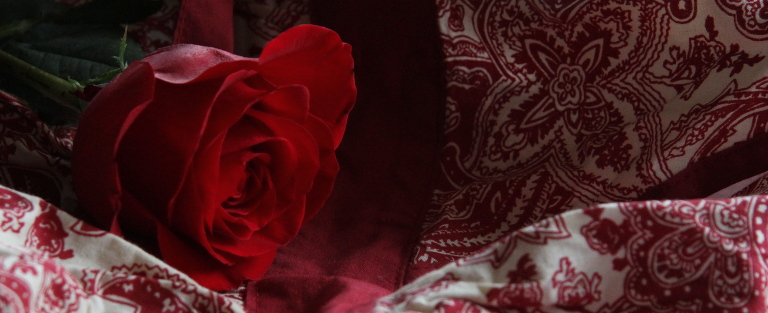 Cupid
 Or…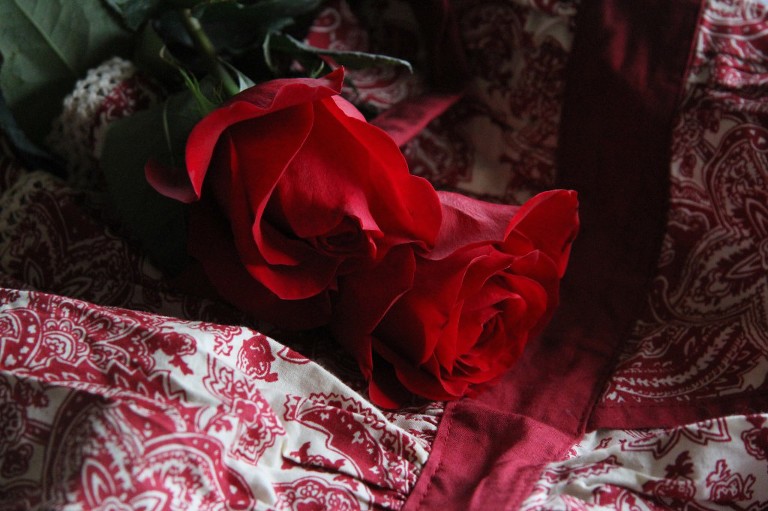 "El Diablo"
 "El Diablo" has been appearing everywhere lately,
In conversation, music, the radio, orchestra, in print.
Even a friend wants to name her dog
"El Diablo!"
Thus… Red takes the "blush" out of pink and emboldens it to become
Brazen and besmirched
Naughty and Feverish
Resplendent in all its fiery,
intoxicating feisty crimson temptation…
Hmmm…
"El Diablo"
Perhaps it is time to become a little
…wicked
Ahhh… settle down, settle down!
On second thought, create a…
A Scarlet Red Velvet Brownie
Heart ♥ Shaped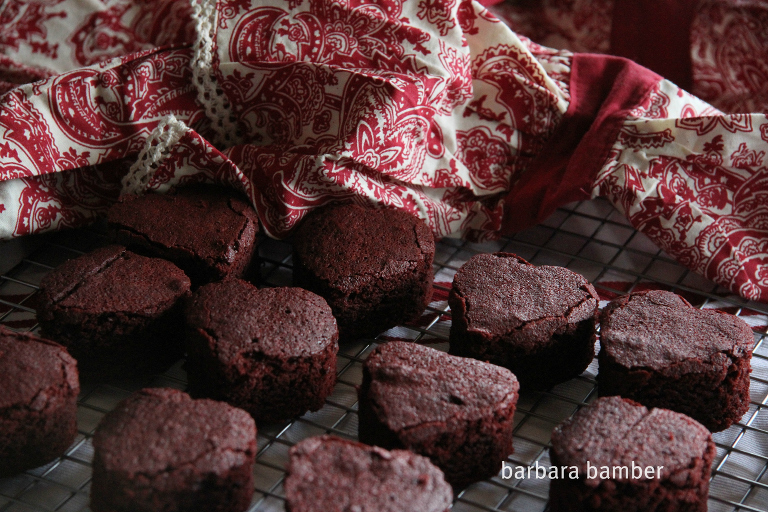 besmirched and incensed with the passionate bite of
Vietnamese Saigon cinnamon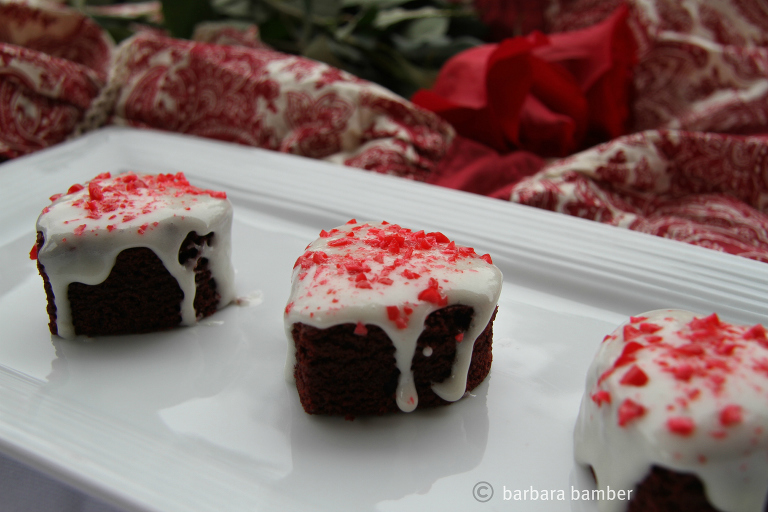 Flooded with a pool of frosting…
Strewn about with a splatter of
Crushed Cinnamon Hearts
In a tumultuous crimson disarray..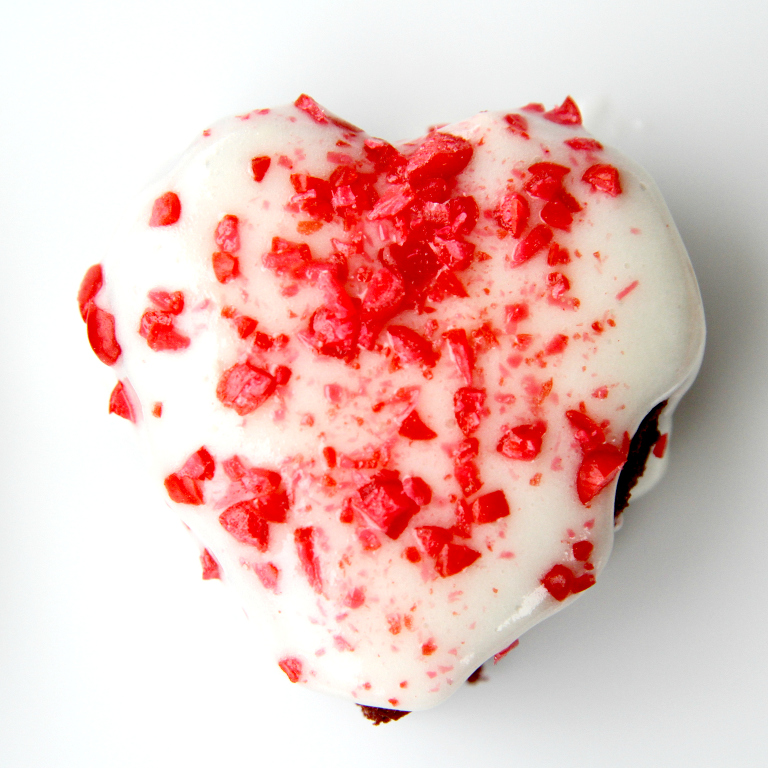 If you're lucky, you'll find them resting in a pool of Blood Orange Black Framboise Coulis
… with an orb of frozen ice cream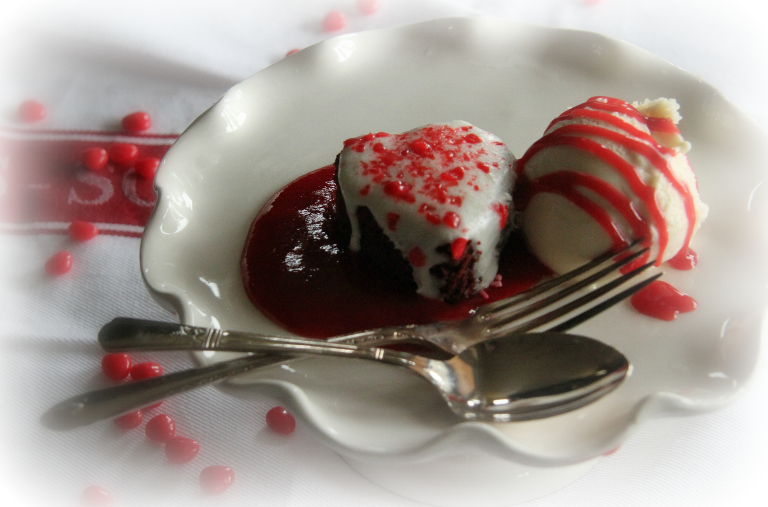 These brownies were definitely a little bit of pretty fun to make… they didn't acquire the heat I was going for, so I've written in a suggested "optional" dash of chili powder and/or cayenne. When I make them again, I would add a pinch at a time until I get the subtle heat that I was going for here. Others thought the cinnamon could have been cranked up a bit as well. Again, taste and add the spices as you go…
El Diablo Red Velvet Saigon Cinnamon Brownies
 Cream Cheese Frosting
Blood Orange Black Framboise Coulis