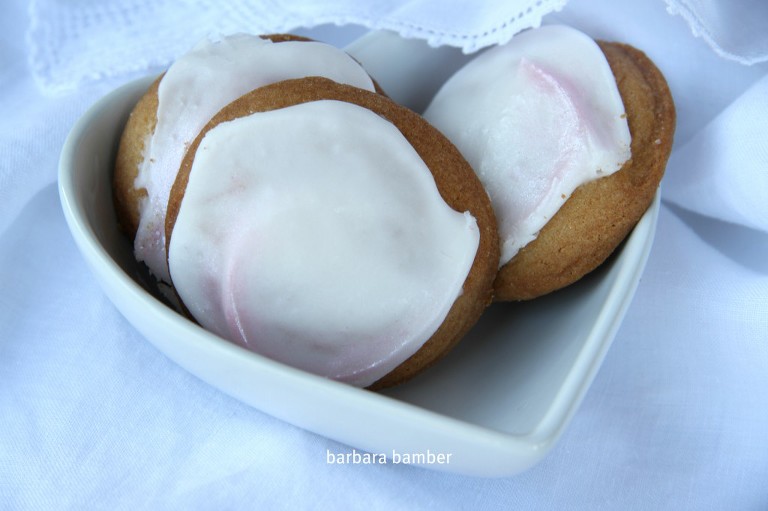 I'm sooo excited to be a part of this great event!
A group of Calgary Food Bloggers are descending on Casel Marché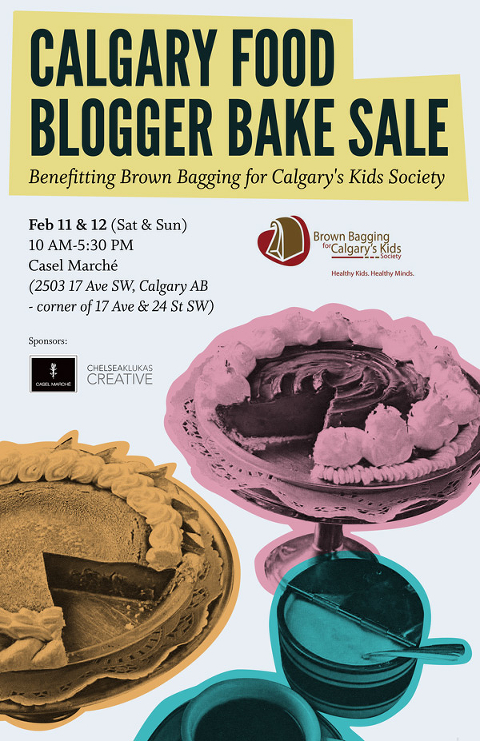 this Saturday and Sunday
February 11 & 12
10:00 am – 5:30 pm
There will be a feast for your eyes (and your mouths)!
So many local food bloggers are participating and bringing scrumptious goodies to sell.
This will be my first time participating and I can't wait!! I was so excited to be contacted by Vincci of the lovely
Ceci n'est pas un Food Blog
Proceeds this year will go to
Brown Bagging for Calgary's Kids
This organization delivery over 1,500 lunches to kids who arrive at school hungry.
Please come down, I'll be there on Saturday morning from 10 'til noon.
I've baked up a batch of
and another "one-of-a-kind" cookie…
So I should explain how we met..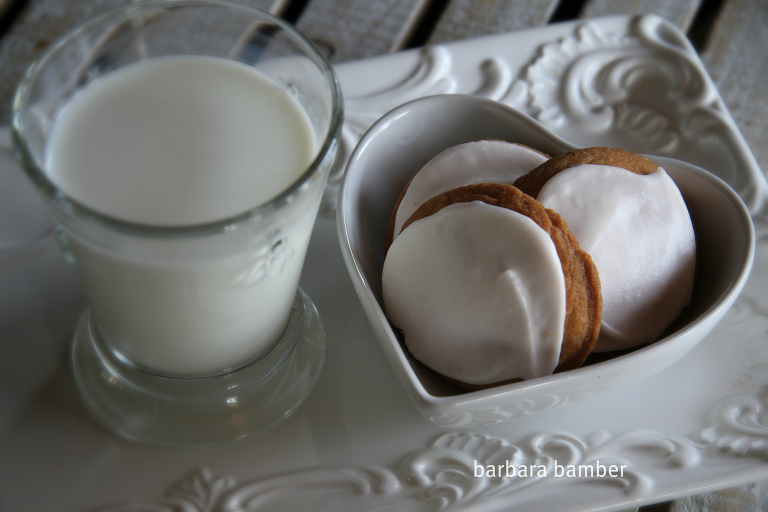 …years ago I taught a sweet young boy named Peter (Grade One) whose mom always stopped by to chat after school hours. She brought these cookies in for one of our Valentine's celebrations and I was smitten.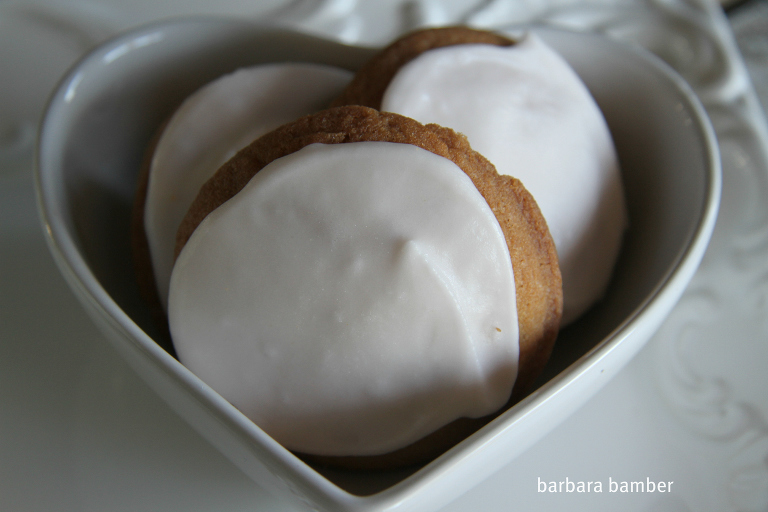 It took a great deal of "buttering up" to coerce her to give me a copy of this recipe. Alas, I was sworn to the utmost secrecy… I can't believe that I did… but, yes, I made that promise! And, as you know.. a promise is a promise. Even if it was long, long ago…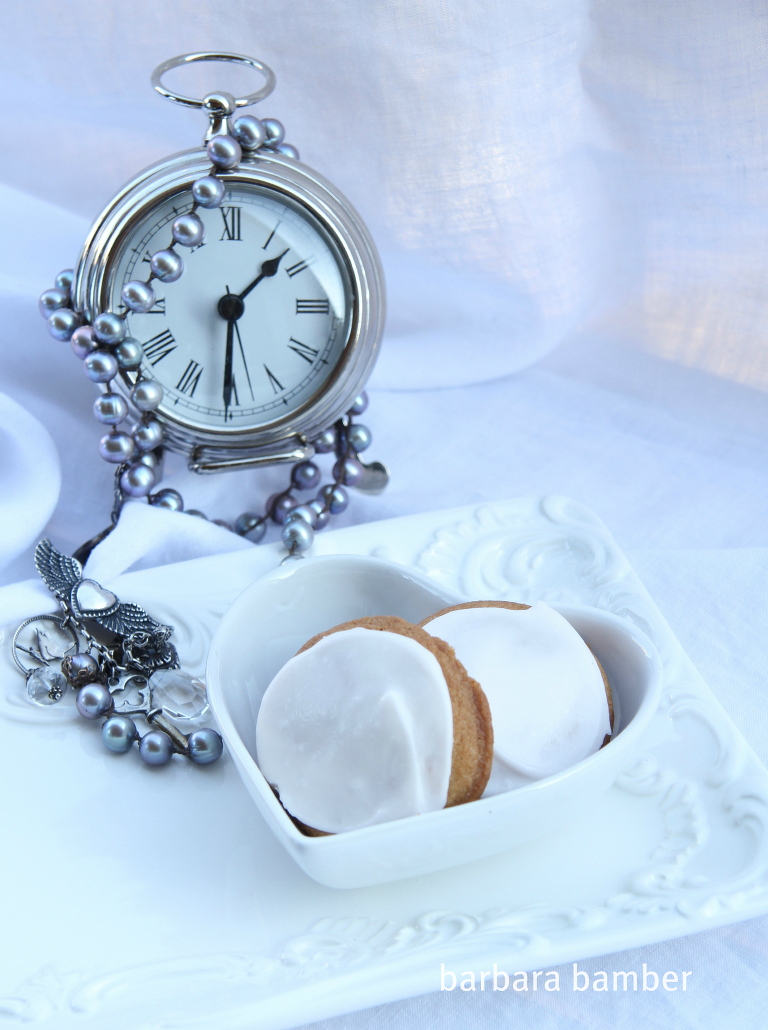 You have to know, I'm dying to share this recipe with you but my lips are sealed. The only way you'll know how heavenly they are is to come down to our Bake Sale and buy a few… Or give me a ring and I'll whip you up a batch ♥ . They're not like any other cookie I've ever made.. and that's saying a lot!  I guess every girl has to keep a little sweet secret to herself now and then…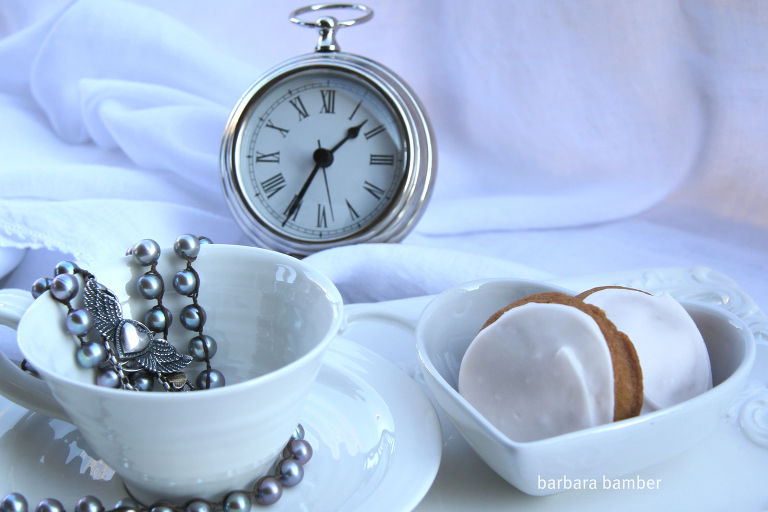 Now, don't pout! I won't send you off empty-handed today. I did discover a little icing trick that I love as much as I love these cookies. Whip up a simple buttercream frosting.. I pretty much make this one without a recipe: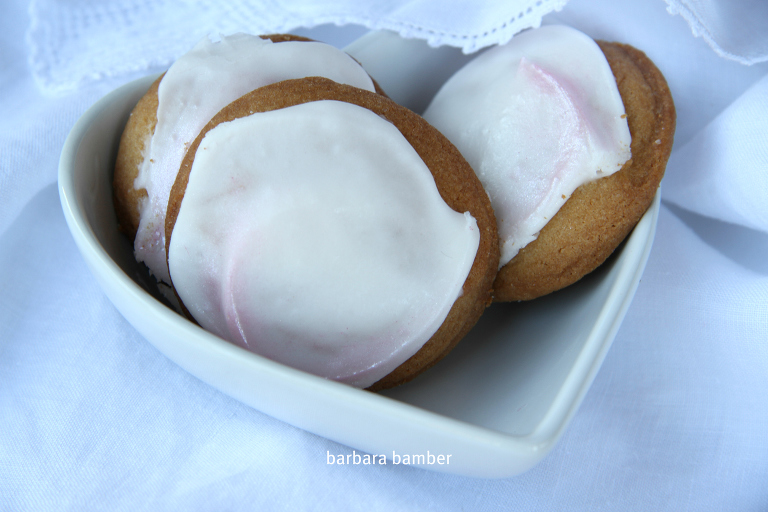 Sweet Briar Rose Petal Cookies
Sweet Briar Rose Petal Cookies
Ingredients
Make one batch of your favorite shortbread or sugar cookie, then make some…
Icing
1/4 cup butter
lots and lots of icing sugar (cups)
flavoring (this is also a secret, but feel free to use any...)
whole milk
Pink Wilton gel food coloring
Orchid Pink Pearl Dust
Cheap 6 inch (baking) paint brush, 1/4" tip length narrow or flat-tipped
Instructions
Whip the butter until fluffy. Slowly add icing sugar until it thickens. Splash a little milk in and mix. Repeat, adding sugar and milk until the volume of icing you require is achieved. It never hurts to make extra for a little sneaky spoonful every now and then.
Using a toothpick, dip the tip straight down into the gel coloring to pick up a tiny drop (I mean tiny!!). Rub it onto a corner of your icing and mix in. It will take a moment, but soon the color will come out the palest of pinks. If it's not quite pink enough, add another teensy bit. It's always easy to add more… add too much and you're stuck with a garish pink. Not that there's anything wrong with that! Bright colors are fun too!
Frost your cookies using a knife or off-set spatula. Try to turn the cookie and make one circular swirl of icing, try to leave one or two "swirl" marks from the spatula in the icing (you'll see what I mean by the photos), in other words, the icing shouldn't be completely flat. In essence, you're trying to mimic a rose petal.
Lay your cookies flat in a plastic bag and rest on a cookie sheet then freeze completely.
While frozen, dip your brush into the Pearl Dust ?just a smidgen ? and gently brush along the swirl, beginning on the outside edge. You can add more Pearl Dust as you go. The idea is just to darken areas along and on either side of the swirl so that it creates a rose petal effect.
Notes
It might sound fussy, but it wasn't… it was definitely fun and creative and I loved the sparkle it gave the cookies. I think this would be such a pretty cookie for a baby shower, bridal shower, wedding, or a little girl's birthday!