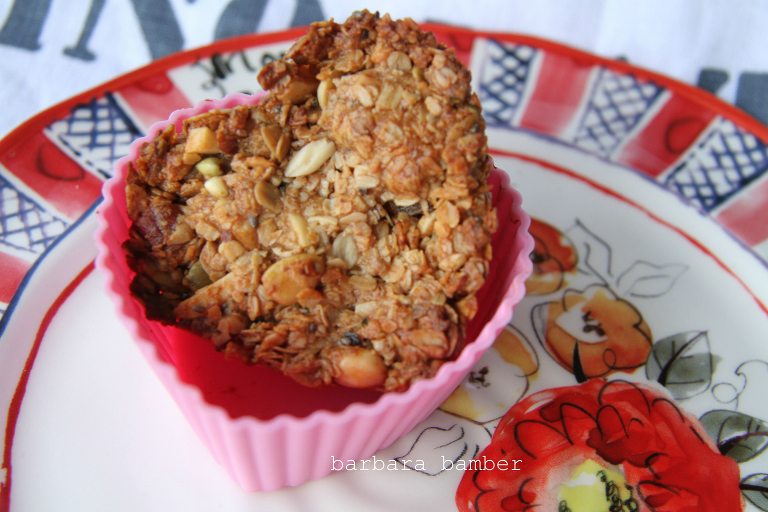 "A day without a friend is like a pot without a single drop of honey left inside."
-Winnie the Pooh
It's been a happy little week here in
Smidge's Hundred Acre Wood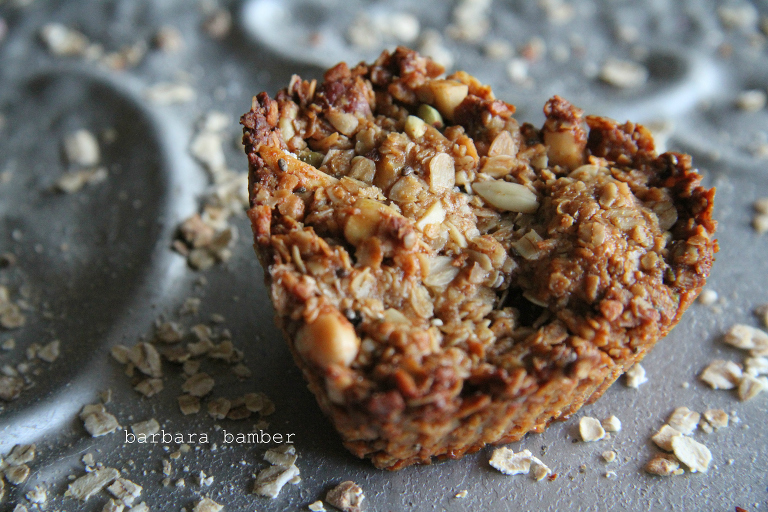 I won a draw!
a subscription to Bon Appetit…
so I'm sending my ♥-felt thanks to
Sarah
I can't wait to start browsing magazines for new techniques and recipes!
If you haven't met
Sarah at Sarah's Place
you should!
A self-taught chef, she loves to create gourmet dishes,
she knits, is an interior decorator and loves to travel..
Amazing… so much talent in one sweet person!!
Another food blogger gave me a "shout-out" this week..
affectionately known by many of us as
c…
Cecelia runs an organic micro farm filled with farm animals
Queenie, Hairy McLairy, TonTon and Daisy are but a few…
many an escapade takes place there and
her talented posts are filled with gorgeous photos of a quiet life many of us long for.
You can find her at
thekitchensgarden
If you go visit her, make sure you come back for these…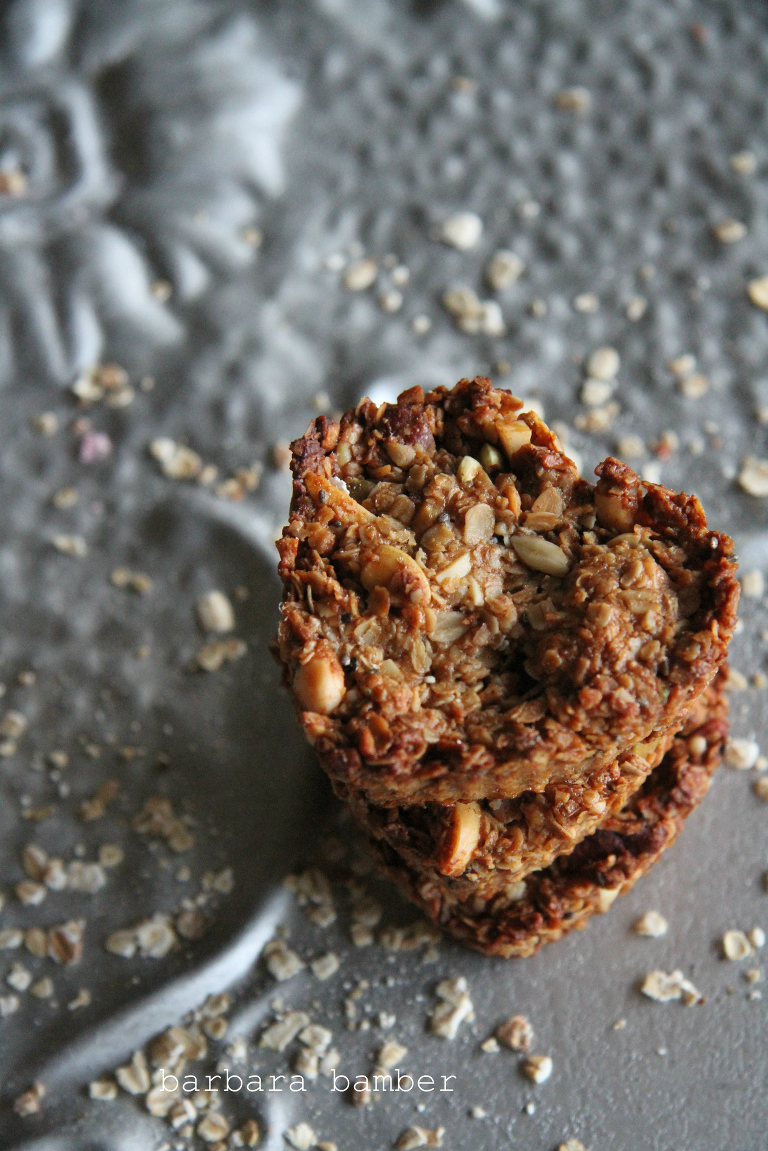 Have you met Bobbie?
She's an awesome food writer with a kitchenful of teenagers!
She's ended up in Asia…
and sends us all on imaginary travels
with her internationally flavored exotic dishes
Her website is
Bam's Kitchen
(love that name!)
Be sure to stop in and say hi!
But don't forget to come back here for these…
I've been on a mad search for "the perfect granola bar" and I can't tell you how elated I was to find this lovely recipe called Totally Nuts for My Honey on Bam's website.. and her cute little healthy snacks were shaped like ♥s!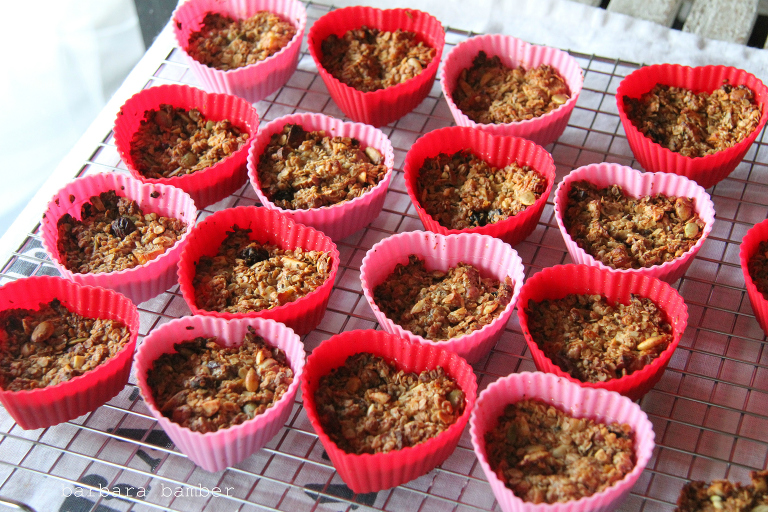 I couldn't wait to pick up a few ingredients and get back into my kitchen so I could begin experimenting. You see, a great recipe is one that has "good bones" (just like a house) it tastes great as it is, but you can also change it up… and it still turns out!!
Bam's years of work in cardiology meant she knew that February is Heart Month. Her recipe is full of protein and fiber and many of my favorite ingredients… all I had to do was throw open the door to my pantry and toss in a few extra handfuls from my stash of
good-for-you stuff.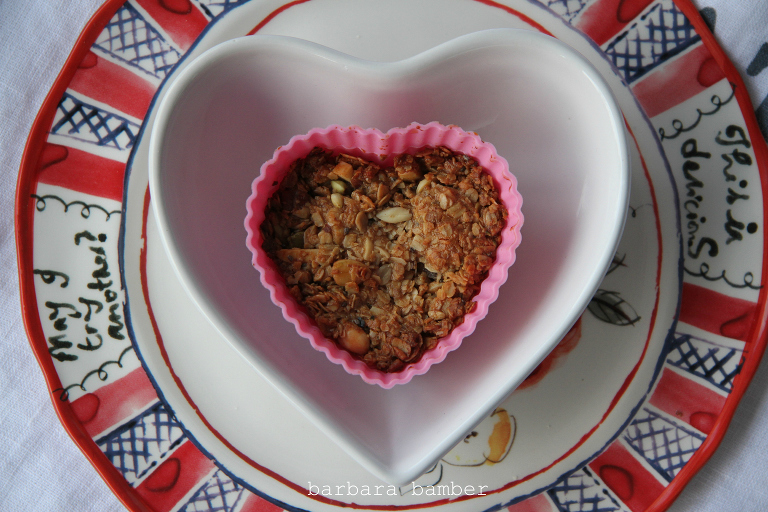 I had my heart-shaped silpat baking cups from Valentine's Day and I have to say, they worked out so much better than my regular baking pan. The granola bars popped out easily and stayed together in one piece. This recipe made 24 cups plus an additional 9×9 baking pan. I really wish that I had waited and baked everything in the cups because (no matter how I tried) I never seem to be able to cut the squares out of the pan without crumbling them all.
No problem, they'll just get used up with my morning's yogurt.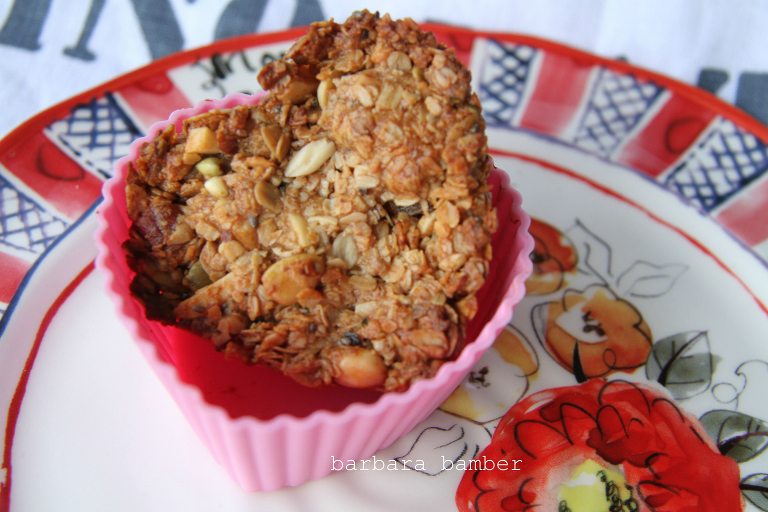 And.. I finally discovered the secret ingredient that helps granola bars to "stick together":  
a little smackeral of honey is all you need!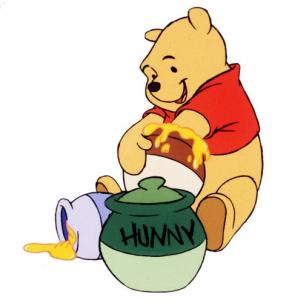 "Smidge," said Bam kindly, "you haven't any brain."
"I know," said "Smidge humbly."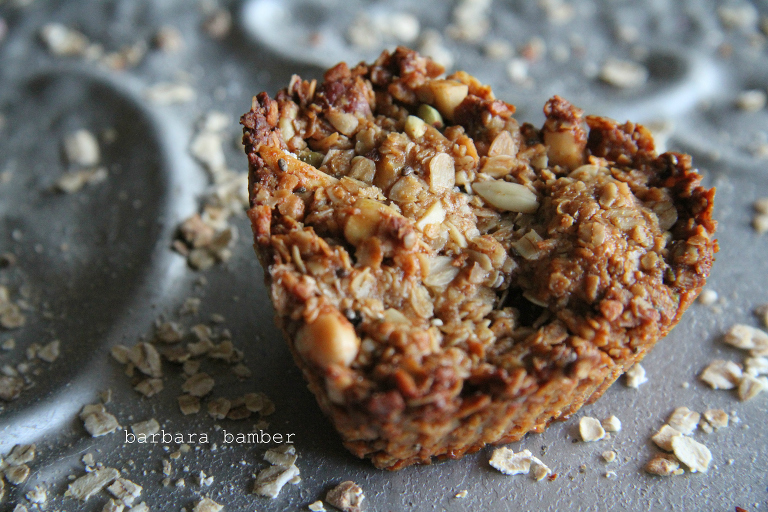 I was fairly detailed in the description of ingredients here, because they are my  favorites. Please know that you can substitute all of these for your own brands that you have on hand… I guarantee they will taste fabulous!
Pooh's Healthy Hunny Smackerals
(adapted from "Totally Nuts for Honey" in Bam's Kitchen)
Pooh's Healthy Hunny Smackerals
Ingredients
Dry Ingredients
4 cups wild oats (or organic)
1 cup flaked coconut, unsweetened
1/4 hemp hearts, Skinny B or Chia Seeds
3 tsp cinnamon (Vietnamese Saigon Cassia)
1/4 tsp nutmeg, freshly grated
1/2 tsp kosher salt
1 cup dried apricots, chopped
1/2 cup organic Antioxident Fusion Mix (Made in Nature) (or any combination of dried blueberries, cherries & cranberries)
1/2 cup walnuts, chopped
1/2 cup slivered almonds, chopped
1/2 cup pecans, chopped
1/2 cup sunflower seeds
Wet Ingredients
1 cup organic, almond butter (smooth)
1/4 cup Virgin organic coconut oil (melted)
1/4 cup organic raw blue agave nectar (or maple syrup)
1/2 cup all natural honey
1 tsp vanilla
9×9 baking dish and 24 individual silpat baking cups or muffin tins, lightly spray or buttered
Instructions
Preheat oven to 350 F.
In a large mixing bowl, add the oats, coconut, hemp hearts (chia), cinnamon, nutmeg and salt. Using your hands, mix to blend everything together.
Add the dried fruit, blend together with your hands.
Add the chopped nuts and seeds, blend together by hand.
In a medium-sized mixing bowl, blend all of the wet ingredients together.
Pour wet ingredients over the dry, using a non-stick spatula, stir to blend thoroughly.
Scoop the mixture into your prepared pans or cups/tins. *Test bake one cup to see if the granola bars stick together. If they don't warm and stir in a little more melted honey. Wet your hands slightly then press the mixture down firmly.
Bake for 18-20 minutes, until lightly browned and set.
Let cool, then slice into squares or remove from cups/tins to finish cooling on a wire rack.
Store in a sealed plastic container, separated with parchment paper.
"When having a smackerel of something with a friend, don't eat so much that you get stuck in the doorway trying to get out."