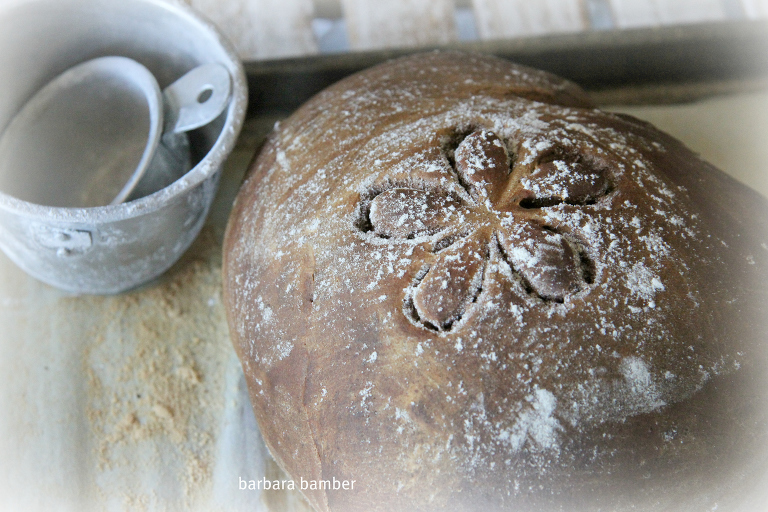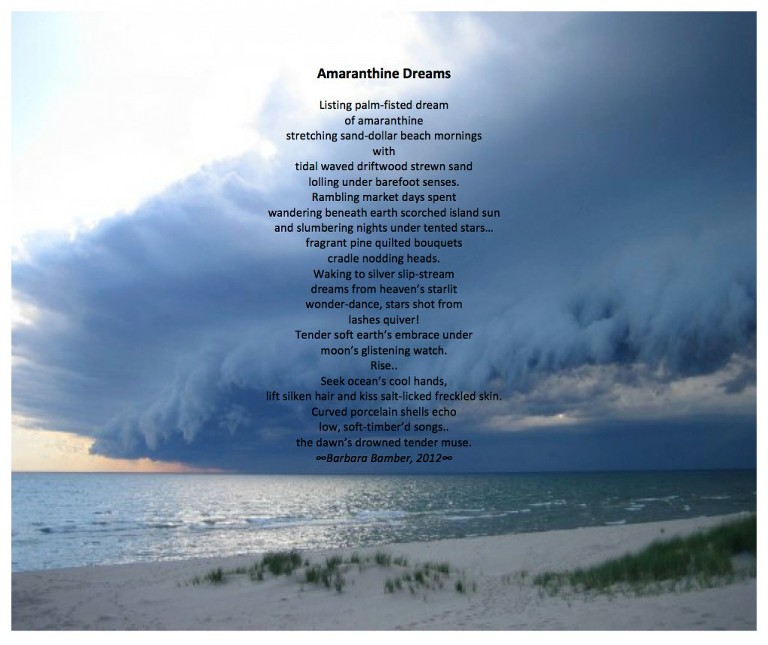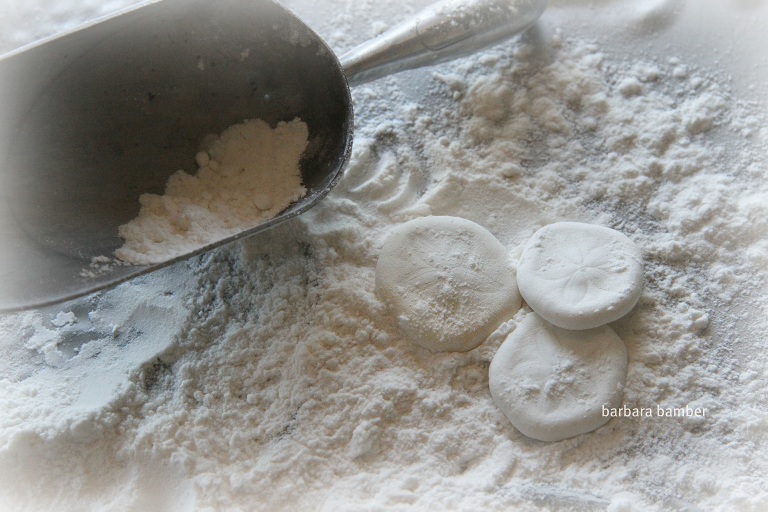 I didn't alter this recipe.. not one bit nor bite, and then decided I could and should, make a second loaf… both recipes are below. Both breads had a dense, moist crumb. Heidi's had a strong caraway "licorice" flavor (I loved it, my family… not so much) so I made a second loaf… sweetened with dollops of honey and seasoned with cinnamon. The second recipe is halved, so it's the ideal recipe for someone wanting just a little boule for their kitchen.
I chose this recipe because I thought this would be the perfect bread to tear apart and share.. at night on the ocean's beach..
Black Bread
Ingredients
2 1/4 tsp active dry yeast
320-400 ml warm water (105-115°F)
1 tsp natural cane sugar or brown sugar
2 tbsp cocoa powder
2 tbsp finely ground espresso beans
1/4+ cup (70 ml) molasses
3 tsp caraway seeds, plus more for topping
3 tbsp unsalted butter, cut into pieces
2 tsp fine grain sea salt
2 cups (150 g) coarsely grated carrot (2 large)
1 1/3 cup (150 g) rye flour
3 1/4 cup (15 oz) (425 g) bread flour, or unbleached all-purpose flour,
plus more for dusting
olive oil for kneading and oiling baking sheet
2 tbsp buttermilk, water or milk
Instructions
In a small bowl whisk the yeast with 1 1/3 cups / 320 ml of the warm water and sugar, and set aside until foamy. If the yeast doesn't activate, try again.
In a small saucepan over medium-low heat, combine the cocoa, coffee, molasses, caraway, butter, and salt. Stir constantly until just melted. You want the mixture to be lukewarm when you add it to the other of the ingredients.
Combine the yeast mixture with the grated carrot and molasses mixture in a large mixing bowl. Add the flours, and stir until you've got a soft, tacky, cohesive dough. If you're dough is too dry, add more of the warm water a bit at a time. Alternately, if your dough is a bit too wet, and you need to add a bit more flour, do so. Turn the dough out onto your counter and knead for about 5 minutes, or until the dough is elastic and springy. Note: you can do this step using the dough hook on your mixer.
Shape the dough into a ball, rub with a bit of olive oil, and place seam-side down into an oiled bowl. Cover and allow to rise in a warm, cozy place for 1- 2 hours or until the dough increases in size by at least half. At this point, gently press down, with a closed fist, across the surface of the dough. Turn the dough out onto a lightly floured counter, and coerce into a pleasant-shaped round. Place directly on a very lightly oiled baking sheet, then cover loosely with a floured tea cloth or plastic wrap. Allow to rise in a warm place until nearly doubled in size, another hour. Uncover, brush gently with buttermilk, sprinkle with a dusting of flour, ~1 teaspoon caraway seeds, and use a serrated knife to slash an 'X' deeply across the dough (do your best not to deflate the loaf). Bake for 20 minutes at 425°F / 220°C. Dial back the heat to 350°F / 180°C, and bake for another 20-25 minutes, or until the loaf develops a structured, toasted-bottomed crust, and the loaf sounds a bit hollow when you knock on it. Remove from oven and let cool for at least 15 minutes on a rack before slicing into.
Make one extra-large loaf.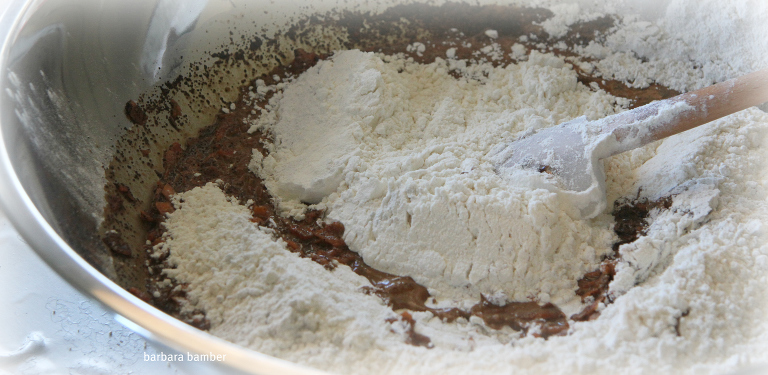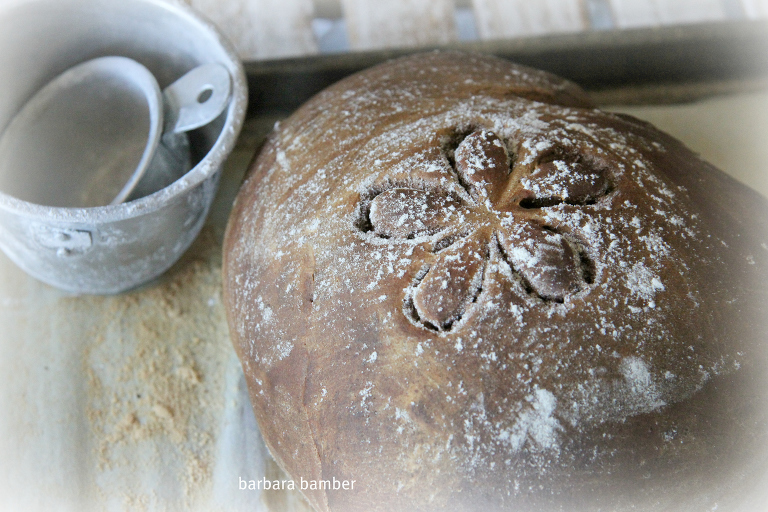 Black Sand Dollar Bread
Ingredients
1 1/8 tsp active dry yeast
160 + ml warm water (105-115°F)
1/2 tsp natural cane sugar or brown sugar
1 tbsp cocoa powder
1 tbsp finely ground espresso beans
3 tbsp molasses
2 tbsp honey
1 tbsp cinnamon
1 1/2 tbsp unsalted butter, cut into pieces or melted
1 tsp fine grain sea salt
1/2 + 1/3 cup rye flour
1 1/2 cup bread flour, or unbleached all-purpose flour,
plus more for dusting
olive oil for kneading and oiling baking sheet
1 tbsp buttermilk, water or milk
Instructions
In a small bowl whisk the yeast with 160 ml of the warm water and sugar, and set aside until foamy. If the yeast doesn't activate, try again.
In a small saucepan over medium-low heat, combine the cocoa, coffee, molasses, honey, cinnamon, butter, and salt. Stir constantly until just melted. (I microwaved the butter then added the rest and stirred to mix.) You want the mixture to be lukewarm when you add it to the other of the ingredients.
Combine the yeast mixture with the molasses mixture in a large mixing bowl. Add the flours, and stir until you've got a soft, tacky, cohesive dough. If you're dough is too dry, add more warm water a bit at a time, just until the dough comes together into a ball. Alternately, if your dough is a bit too wet, and you need to add a bit more flour, do so. Turn the dough out onto your counter and knead for about 10 minutes, or until the dough is elastic and springy. Note: you can do this step using the dough hook on your mixer.
Shape the dough into a ball, rub with a bit of olive oil, and place seam-side down into an oiled bowl. Cover and allow to rise in a warm, cozy place for 1- 2 hours or until the dough increases in size by at least half. At this point, gently press down, with a closed fist, across the surface of the dough. Turn the dough out onto a lightly floured counter, and coerce into a pleasant-shaped round. Place directly on a very lightly oiled baking sheet, then cover loosely with a floured tea cloth or plastic wrap. Allow to rise in a warm place until nearly doubled in size, another hour.
Preheat oven to 425° F.
Uncover, brush gently with buttermilk and sprinkle lightly with a dusting of flour. Use a serrated knife to cut the 5 sand-dollar ovals deeply into the center of the dough (do your best not to deflate the loaf). Bake for 20 minutes at 425°F / 220°C. Dial back the heat to 350°F / 180°C, and bake for another 15-20 minutes, or until the loaf develops a structured, toasted-bottomed crust, and the loaf sounds a bit hollow when you knock on it. Remove from oven and let cool for at least 15 minutes on a rack before slicing into.
Make one smaller sized loaf