A Blonde Moment
I forgot what I was looking for…
but I found something even better!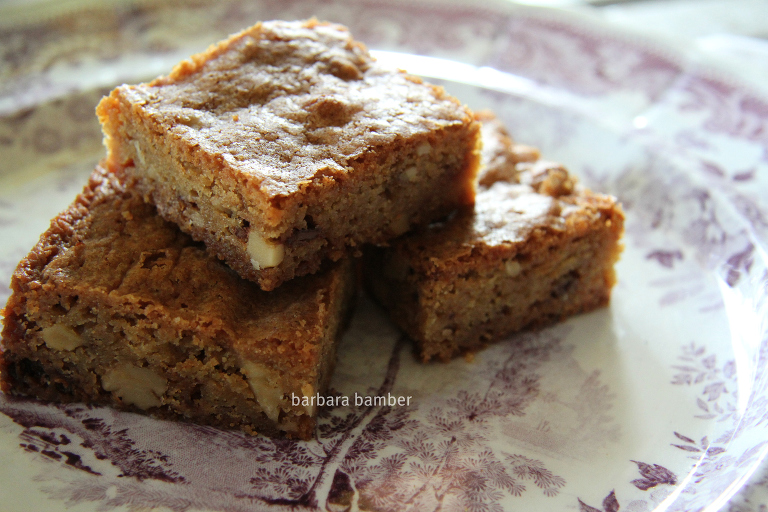 I'd forgotten who I was supposed to call…
But I had a nice chat with the person I did phone!
I know, I only made half of the bed…
(I have to admit that one even freaked me out a bit.)
But didn't that make it easier for you to jump back in?
My iPhone calendar app is perfect for keeping me on track…
Only I forgot to check it.
The clock downstairs is still set an hour late..
But if you sleep downstairs (without daylight savings time) you gain an hour..
when you bolt out of bed early.
I've lost my "To Do" list…
and I can't find the notepad to start a new one.
And I know knew what a perfect authentic cadence is.. er, was
a week ago.
And let me just say that it's a friggin' awesome thing
that Facebook reminds me that it's your birthday!
Maybe you should sign up for Facebook so you won't miss a certain person's birthday?
(just sayin')
I didn't know what a Blondie was until I googled it.
How was I supposed to know that a Brownie turns into a Blondie
when you forget to add the cocoa powder.
Maybe there are just too many awesome ideas in here all jostling for my attention.
But one thing's for certain
♥
I never forget
to enjoy the important moments…
like this one, right here, right now
with you.
♥
Martha Stewart is blonde I think and this is her recipe,
of course she knows what a Blondie is!
She even remembered all the ingredients and wrote out excellent directions to follow…
and…  (Surprise?)  it turned out exactly like she said it would.
How does she do that?!
Starbucks came out with a new coffee blend
"Blonde"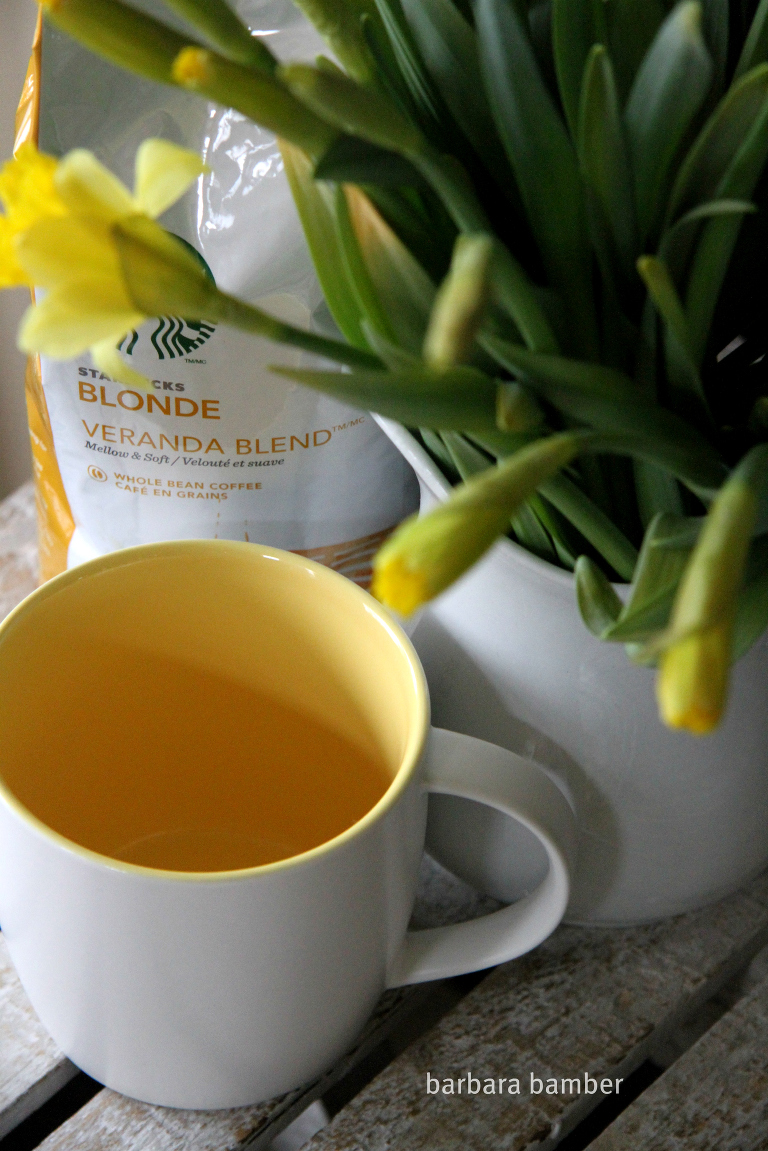 and I wasn't offended in the least…
in fact it made me smile
🙂
And the cup and the daffodils..
well, they just felt like spring…
and I definitely remember what that's like!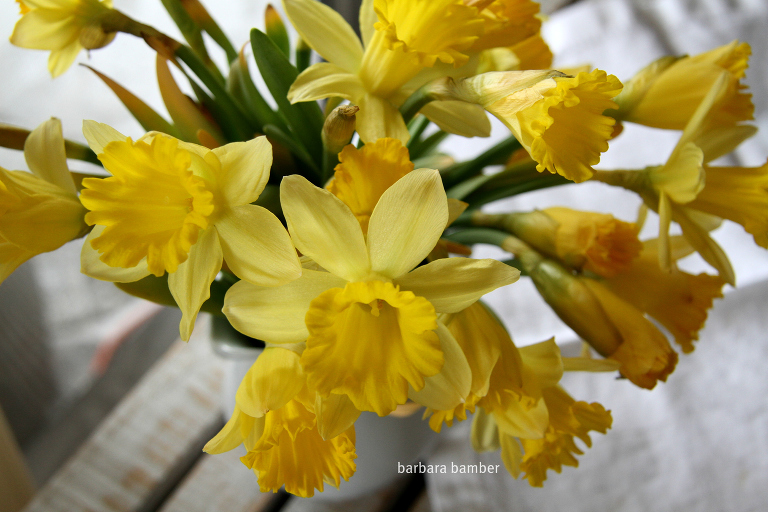 Do you think these Blondies and a cup of Blonde coffee might sharpen my memory?

You definitely won't forget you've eaten one of these bad boys girls,
And that's a good thing because they're over-the-top dangerous!

So go share a plateful…
before you forget. 
Brown Butter Blondies
Brown Butter Blondies
Ingredients
1 1/4 cups (2 1/2 sticks) unsalted butter, plus more for pan
2 1/4 cups all-purpose flour, plus more for pan
1 1/2 teaspoons baking powder
1 1/2 teaspoons salt
2 cups packed light-brown sugar
1/2 cup granulated sugar
3 large eggs
2 1/2 teaspoons pure vanilla extract
1 cup chopped walnuts (about 4 ounces)
1 cup toffee bits (or 2 Skor Bars coarsely chopped)
Instructions
Preheat oven to 350° F. Butter a 9-by-13-inch baking pan. Or line bottom of pan with parchment paper.
In a saucepan over medium heat, heat the butter until it turns golden brown. This may take a while, about 10-15 minutes. Remove from heat, and let cool. Strain if there are any darkened solids in the butter.
Whisk together flour, baking powder, and salt.
In the bowl of an electric mixer, combine browned butter and both sugars.
Beat in eggs, using a paddle attachment, on medium-high speed until light and fluffy, about 3 minutes. Add vanilla, and beat to combine.
Add flour mixture, walnuts, and toffee bits. Mix until thoroughly combined, and spoon into prepared pan. Smooth the top with a spatula.
Bake until a cake tester inserted in the center comes out clean, 35 to 40 minutes (do not over bake).
Transfer to a wire rack to cool complete.
Lift out using the edges of the parchment paper. Cut the blondies into 3-inch squares or smaller if desired.
Blondies can be stored in an airtight container at room temperature up to 3 days.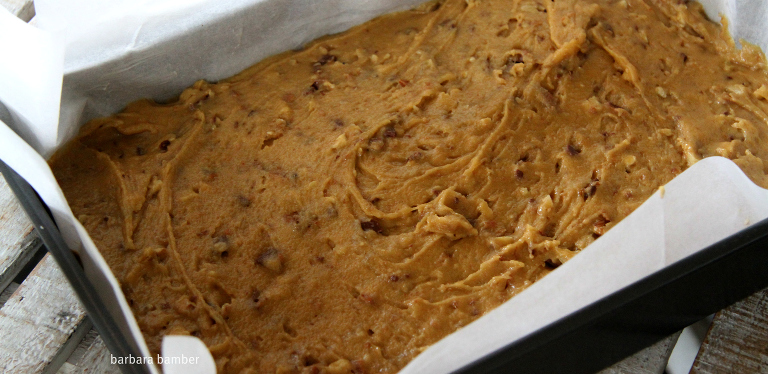 p.s.  So.. I forgot to read through the recipe and by mistake I put the dry ingredients in the mixer, turned it on then threw in the butter and sugar and mixed again. And, you know what, the Blondies still turned out perfect…
How did I do that??