It was the Hubby's Birthday this past weekend.
(Happy Birthday, Hun ♥)
Since it wasn't a "milestone" birthday
we decided to take it easy and catch the new filmed in Canada hockey movie,
"Goon"
He did generously offer to see "The Vow", but since it was his birthday, and all,
I thought we should go see a
"Man Movie"
Well, let's just say.. it was pretty graphic and a little off-side,
there weren't any cute little monkeys on skates in this 18-A rated movie.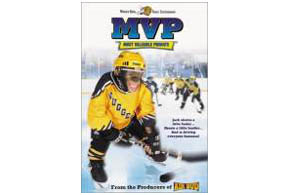 Apparently Goon also set a record for the number of times they dropped
the "F" bomb…
Despite some pretty nasty scenes, I have to admit I had a lot of good laughs.
(Please don't think less of me.)
🙂
For the occasion, I thought I'd bake up a
Man Cake
for my man.
I figured it had to be somethin' a hockey player would enjoy.
(Since the hubs still plays hockey 2-3 times a week!)
This one from Sweetapolita caught my eye,
"Campfire Delight"
… kind of a "Lumberjack's" cake, loaded with chocolate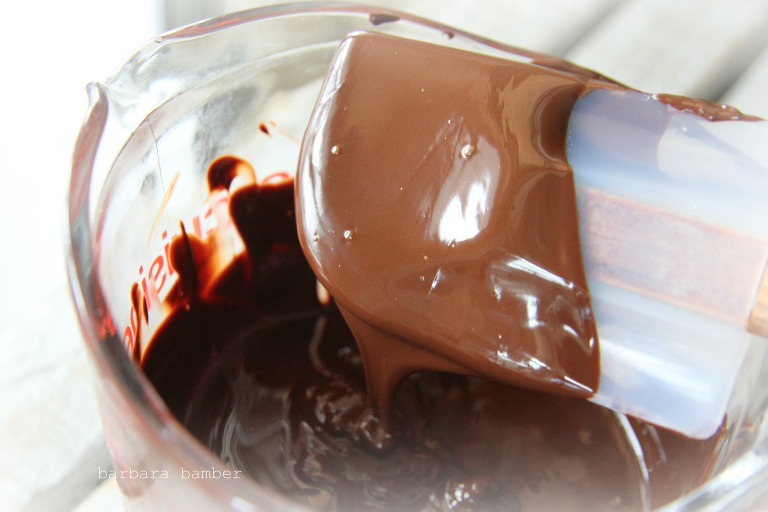 and toasted marshmallows,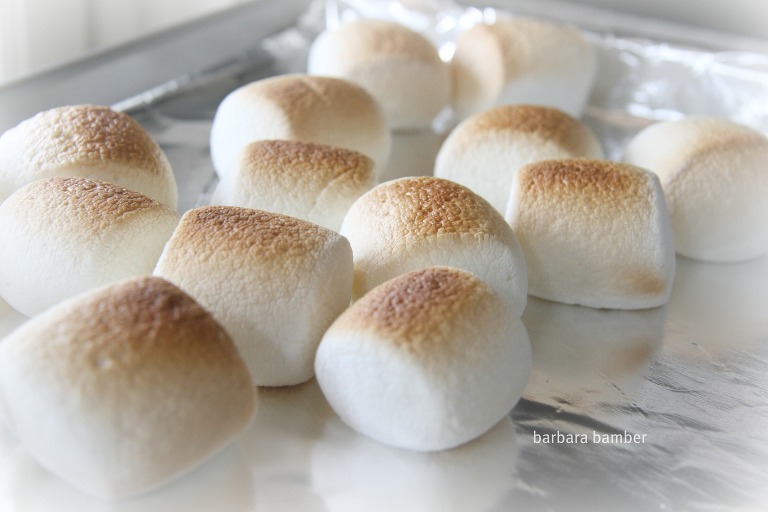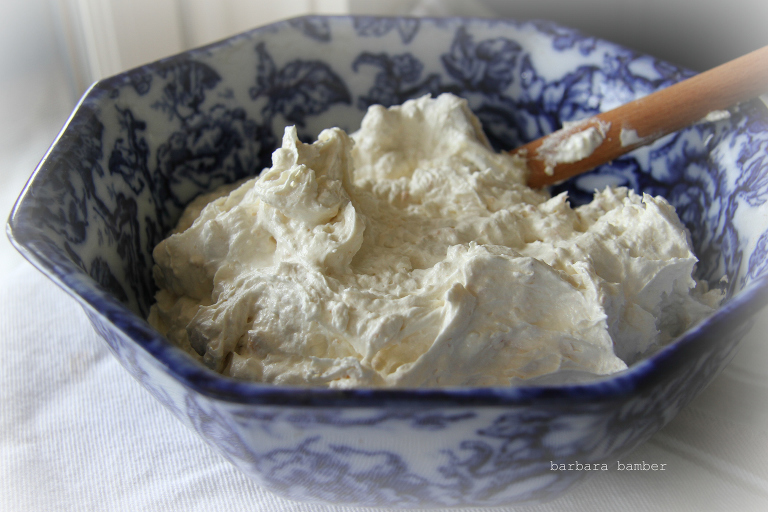 all she was missing were the graham crackers…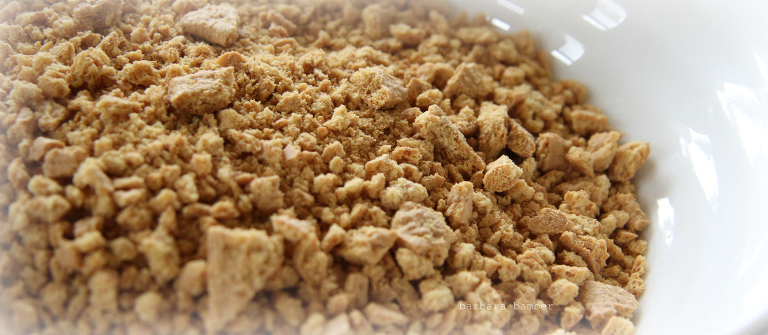 …add those and I knew I'd score a hat-trick with this s'morish Man Cake!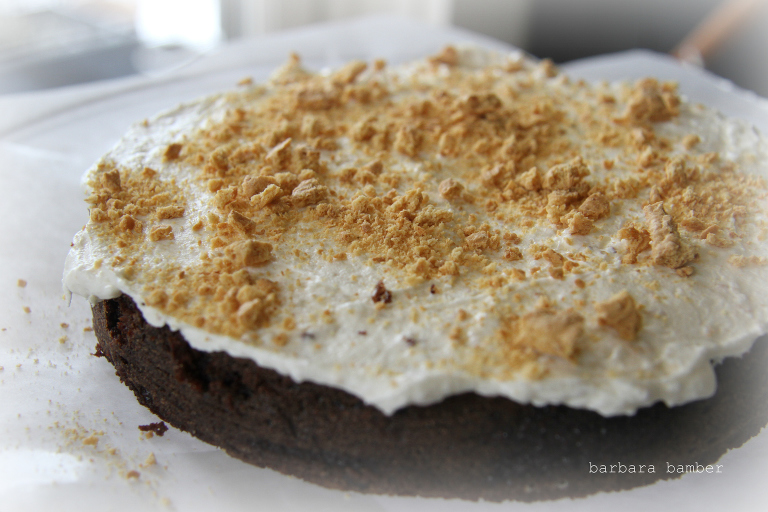 Sweetapolita's has been a challenging opponent in the past, but I was still confident I could come out a winner this time around…
Right from the face-off, I should have known I was out of my league!
I dangled the batter, but it went off-side, hit the boards edges
and dropped…
But I'm a "grinder", eh, and there was still time left on the clock… I would not be defeated!
So I hand-picked my best players cakes, sharpened my skates knife,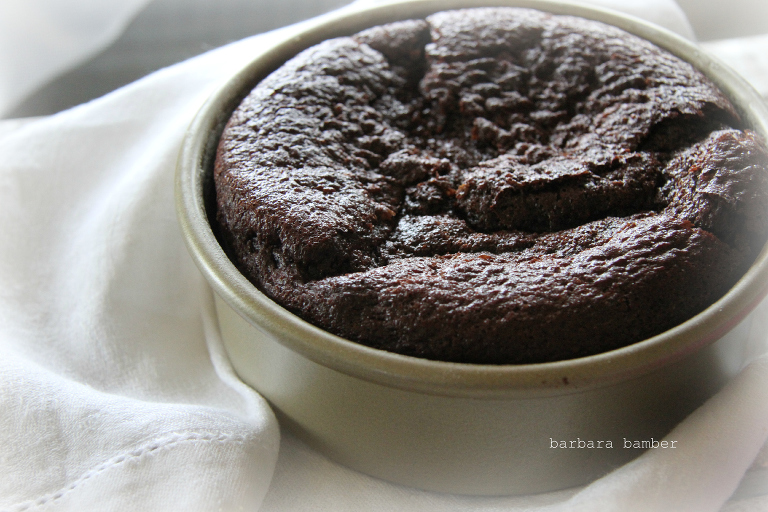 then called a time-out to whip up two plays bowls of icing.
I must have stick–handled beat them for way too long,
because the ice chocolate icing was covered with chips air bubbles
and I got a penalty for roughing.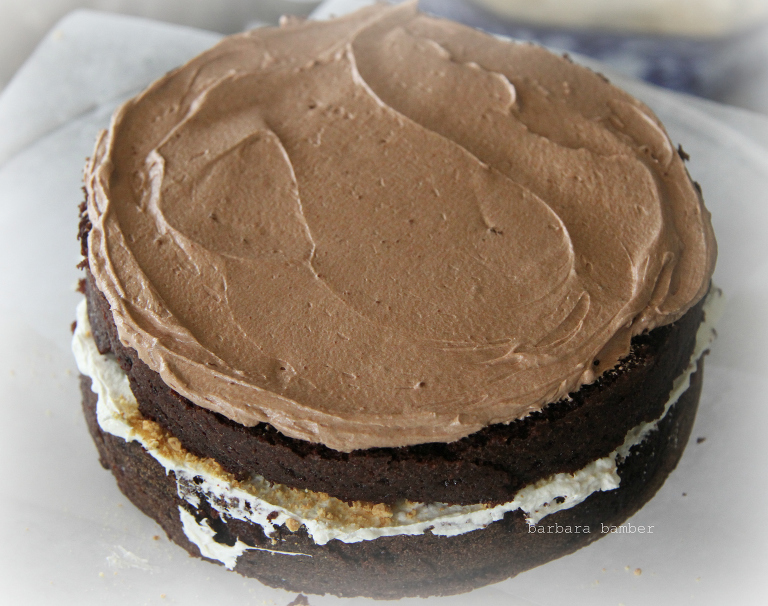 That gave the other team a power-play, so with a few minutes left in the third period…
well, let's just say..
I think I set a record for dropping the "f" bomb in the kitchen today.
(Now I'm sure you must think less of me!)
😉
All in all, since it was for the Hub's birthday, I'm glad I took a slap shot at it..
This guy is a great hockey player, an awesome husband and the best Dad!
And this Man Cake turned out better than I thought it would…
once I stitched patched things together with icing.
(Actually, I think all I needed to do was buy him a bottle of Grappa and he would have been just as happy…)
Here is the printable recipe for the Rich Chocolate Cake–it is for 3 x 8″ pans, but the layers will be shallow if you use the recipe as it is written. If you double the recipe, you will be able to fill the pans 2/3 full, resulting in thicker layers. You will have some remaining batter, with which you can make cupcakes, etc. You can also increase by 50%.
I increased by 50% and used four smaller 6" pans. This gave me an extra layer that I used to make a smaller cake.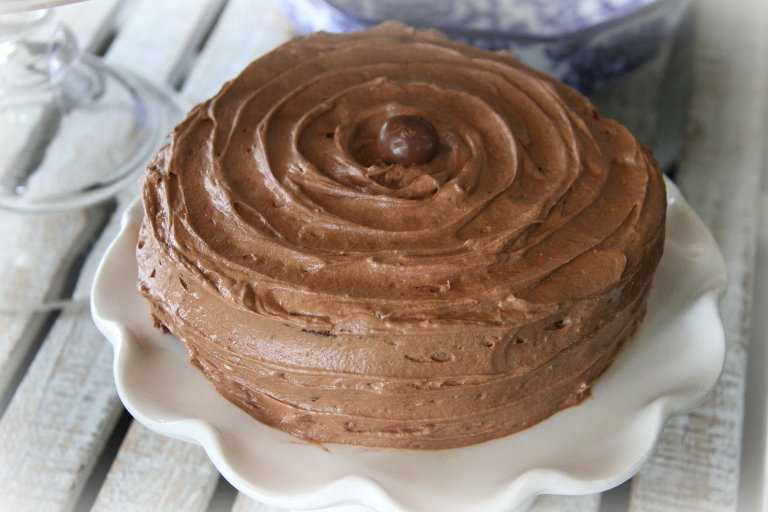 Each of the layers was sliced in half to be filled alternating with chocolate frosting and marshmallow filling crumbled with crushed graham crackers. I tried to rotate them while baking in the oven as instructed, but I think this wasn't a great idea because the batter shifted, rose unevenly and then some of them collapsed.  I just used a serrated knife to level and even out the layers for assembly. To frost, I used my own technique of "dragging" the tip of a spoon around the cake in a spiral-motion up to the top and then around the surface of the cake, spinning the cake stand as I went. A malted whopper tops the cake.
Man Cake (S'mores Cake) Rich & Dark Chocolate Layer Cake
Ingredients
1 3/4 cups all-purpose flour
2 cups granulated sugar
3/4 cup premium cocoa powder
2 teaspoon baking soda
1 teaspoon baking powder
1 teaspoon salt
2 eggs
1 cup strong black coffee (dark roast)
1 cup buttermilk, room temperature
1/2 cup vegetable oil
1 tablespooon pure vanilla extract
Instructions
Preheat oven to 350 F.
Prepare 3 x 8" cake pans with butter and flour or parchment paper. In bowl of electric mixer, sift all dry ingredients. Add all remaining ingredients to bowl with the dry ingredients and with paddle attachment on mixer, mix for 2 minutes on medium speed (you may need the plastic splashguard that comes with mixer) and pour into prepared pans. Batter will be liquidy. *NOTE: Try not to fill past mid-point or just below, this cake really rises.*
Bake for 20 minutes and rotate pans in oven… *NOTE: I wouldn't do this, even thought this is what is written.. I believe this is what caused my cakes to shift and deflate*. Cakes are done when toothpick or skewer comes clean–approximately 35 minutes. Try not to overbake. Cool on wire racks for 20 minutes then gently invert onto racks until completely cool.
I made 1-1/2 times the recipe. My four 6" pans were over-filled, I don't think I needed to increase the recipe size for my size of pans.
Adapted from Sweetapolita
Malted Belgian Chocolate Frosting
Malted Belgian Chocolate Icing
Ingredients
1 lb butter (4 sticks or 2 cups) at room temperature
4 cups icing sugar (confectioners' or powdered)
3 teaspoons pure vanilla extract
3/4 cup Ovaltine Classic (brown in colour)
8 oz (250 g) Callebaut (or other premium brand) bittersweet chocolate chips, or chopped, and melted (I used the microwave)
1/2 cup whipping (35% fat) cream
Instructions
In a bowl of stand mixer fitted with paddle attachment, combine the icing sugar and butter and beat on low speed for about 1 minute. Add vanilla and malt powder, and beat on low until well combined. Add the melted chocolate and beat on medium speed until smooth (about 2 minutes). Add whipping cream and beat on medium speed for only about another minute. Try not to over whip, this creates air bubbles in the frosting.
*Just a note that the frosting will become an even richer brown a short while after it's been made.
Toasted Marshmallow Frosting
Toasted Marshmallow Filling
Ingredients
16 large white marshmallows
1 cup icing sugar (confectioners' or powdered)
1/2 lb butter (2 sticks, or 1 cup) at room temperature
1/2 teaspoon pure vanilla extract
198g jar of Kraft Jet-Puffed Marshmallow Cream (or Marshmallow Fluff)
8 graham crackers, coarsely crushed
Instructions
Place marshmallows on cookie sheet lined with parchment paper and sprayed with nonstick cooking spray. Place on lower rack of oven, and broil marshmallows until nice and brown on top, between 30-60 seconds. Remove pan from oven and gently turn the marshmallows over, and broil until they are golden brown. Be sure to keep an eye on them–they burn very, very quickly. Combine butter and icing sugar in electric mixer fitted with paddle attachment, on low until blended (about 1 minute). Add vanilla and mix on high for about 3 minutes. Add marshmallow cream and toasted marshmallows, and mix on lowest setting for about 1 minute.
When icing, sprinkle crushed graham crackers over each layer of Marshmallow Frosting.