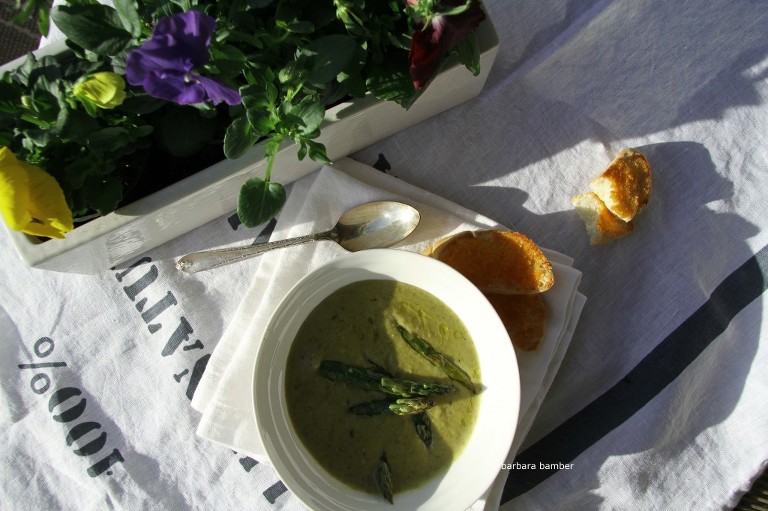 Event: Spring
When: March 20th in the wee hours of the morning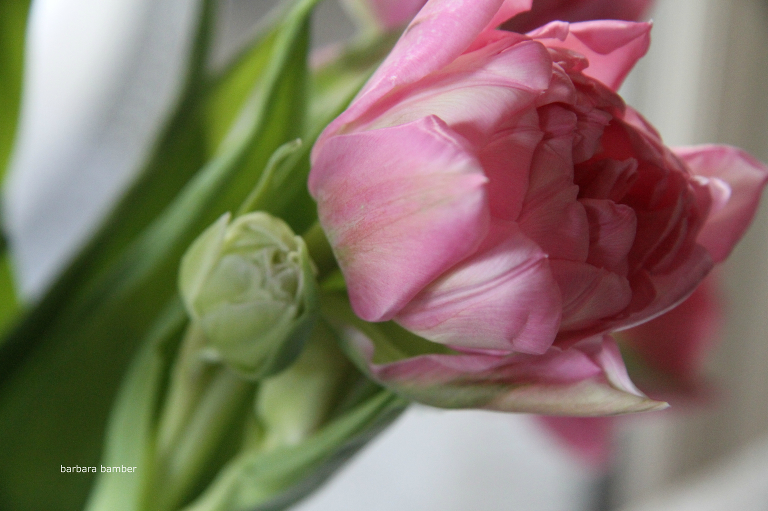 I thought I was feeling better (until I got this nasty cold)… nevertheless, I've begun spring-cleaning my home, moving and rearranging furniture (putting away my Star Candles from Christmas.. shhhh) and taking out my sea shells. As you know from my last post, I'm still attempting to turn my home into a flower shop…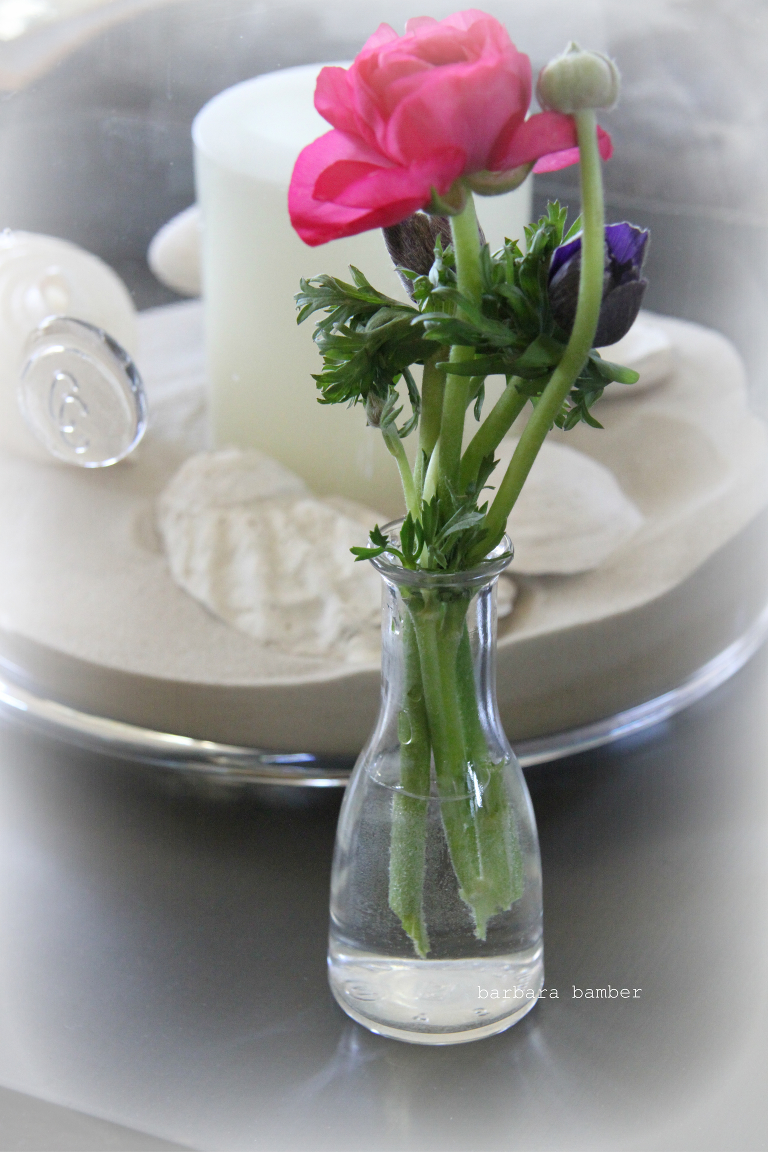 Spring Colors are everywhere it seems.. especially these bright tulip orange and daffodil yellow hues..  stunning arrays of bean green and wild-rose pink, fuchsia and periwinkle crocus, purple lavender and iris..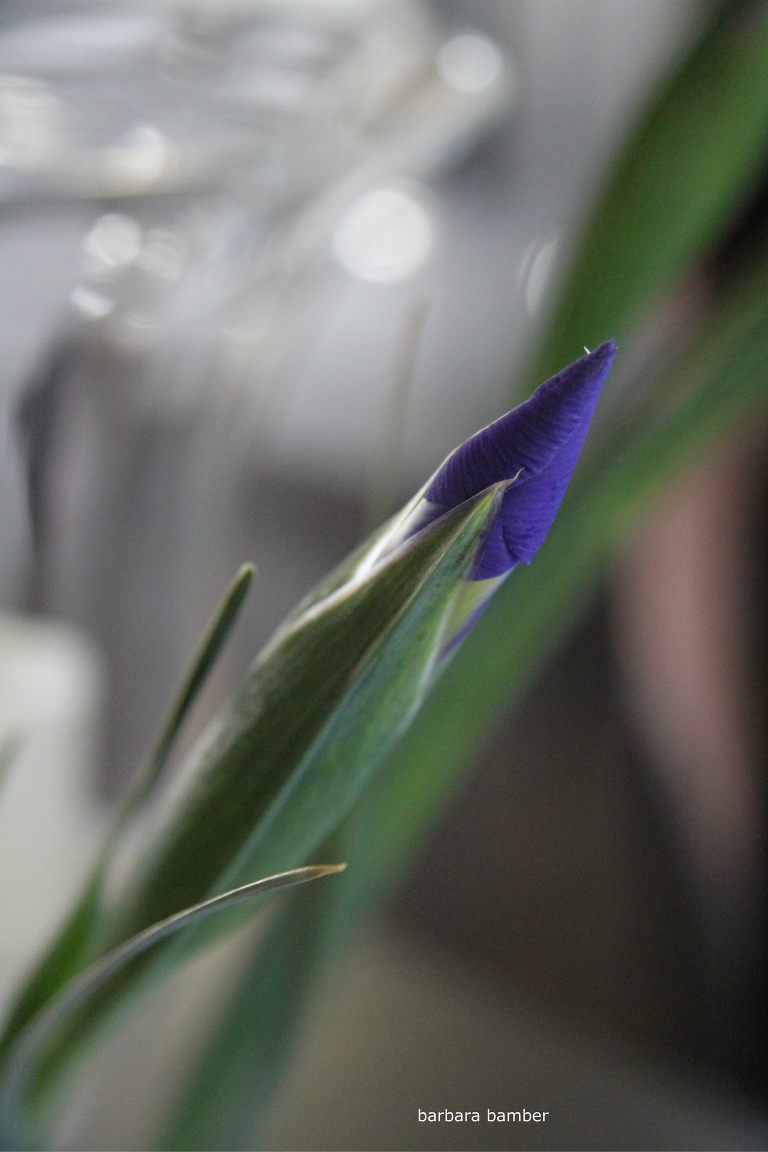 I can't wait to get into my garden.. I know some of you, in other parts of the world, have already stomped on your spades and begun turning over the rain-soaked earth in your garden beds. We're not anywhere near that but I'm already planning what I'd like to put in my front planters. These are pretty hardy for our harsh spring climate…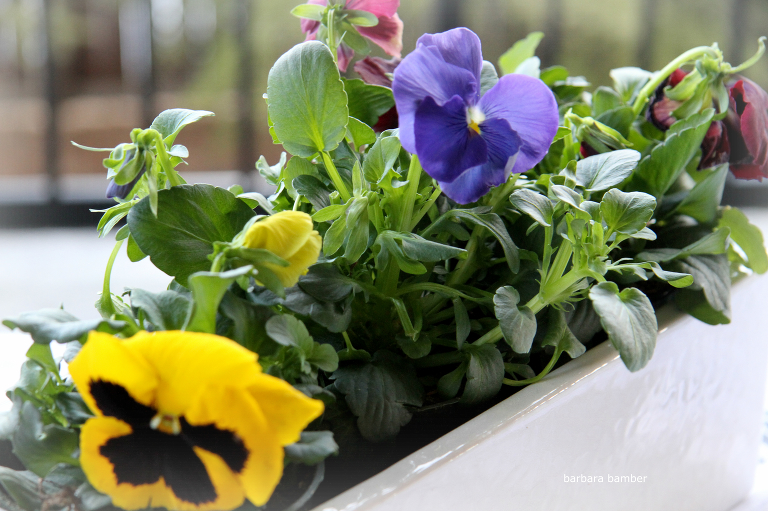 I think today I will also be moving some of my winter clothes to the back of the closet… just say no to black, brown and gray!! I am so excited to have colorful spring and summer clothes to wear again.
Like these ballet flats..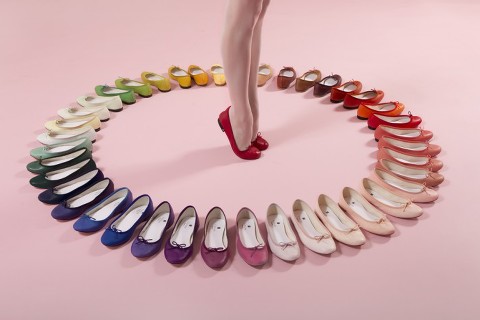 pretty pinks and floaty fabrics…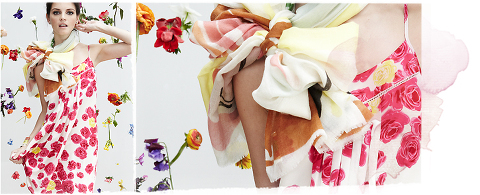 I just love our changing seasons in Calgary and always look forward to the colorful, springy fashions that go along with it!! My once beloved thick cable tights get stored away and replaced with.. well nothing… just bare legs! (Well.. not quite yet.. but soon I hope!)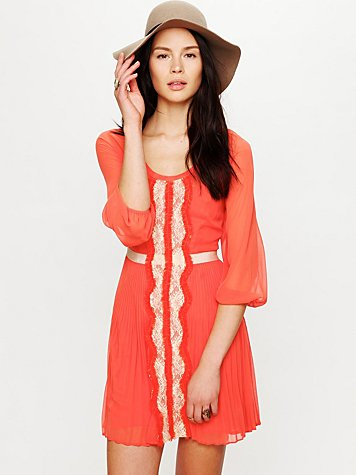 Never mind that (years ago) someone told me I looked like Big Bird from Sesame Street when I wore a bright, all-yellow coat… and who am I to care that someone else also once commented that I looked like a Smurf when I wore turquoise!!??
These days, if I feel like dressing in any particular color I will… who knows, maybe I will find someone else wearing bright yellow or turquoise and we can share a glass of this..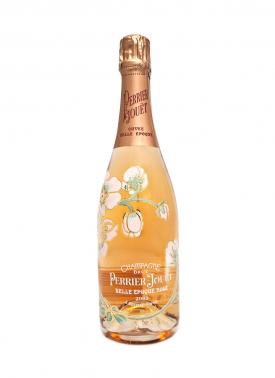 Time for Some Linky Love
This morning, I'd like to give a special "shout-out" to the following bloggers who gave me some really awesome awards. Unfortunately, I have gone back to work and don't seem to have the time that I used to in the past! So, please know that I feel so grateful to be one of the recipients of these awards, but I just don't have the time to respond to all the questions and to follow the tasks required any more!! I do, however, have time to post some links for these luscious blogs:
Blue Jelly Beans.. it seems we share the same initials (BJB) which is totally awesome! If you visit Giovanna's blog you'll be transported to Spain and find treasured family recipes in both Spanish and English!
I'm sure I've told you about my other favorite blogger.. Sarah fills Sarah's Place with recipes, crafts and most importantly kind, thoughtful and gentle observations.
photography of nia is an inspiration for photography and Photoshop techniques. nia is constantly discovering new blogging photographers and videos to share with us!
Then there is Choc Chip Uru's Go Bake Yourself blog… just filled with colorful, cheerful and decadent recipes. Her comments always bring a smile to my day!
And just this morning, this beautiful compliment on my last post came in from Granny's Parlour  "the author's poetic account of deciding who to be when faced with indecision and doubt reads like a wave that inches its way ever so gently onto shore until it reaches further." Wow.. that one left me speechless. Granny is a product tester, gardener, chef extraordinaire and, incredibly, one of the most erudite writers I know… She's definitely a blog to follow 
♥
Given my predisposition for color today, and the upcoming Irish celebration dear to my heart.. I've set aside my Guinness I opened up a Guinness and decided to keep on the healthy track with this lovely Asparagus Soup. When doing a little interior decorating homework in a Better Homes and Gardens magazine, I came across this gorgeous, spring  green soup recipe that sounded yummy… and it's definitely one of the best that I've tried in a very long while! I think it's the roasting step that makes it so delicious…
 …think Spring Asparagus shoot springing up out of the moist dampen earth.. plucked, cold-water rinse, snapped in two, roasted and sliced up for your soup pot!
♣
Grilled Spring Asparagus Soup with Chili Croutons
Grilled Spring Asparagus Soup with Chili Croutons
Ingredients
Croutons
2 tbsp butter, melted
1 tsp or "squirt" of Asian chili sauce (Sriracha)
1 small baguette, sliced diagonally
Soup
2 lbs (two bunches) green asparagus
olive oil
2 tbsp butter
1 small onion, finely diced
1/4 tsp salt
3 tbsp all-purpose flour
1/2 – 1 tsp ground coriander
2 (14.5 oz) cans reduced-sodium chicken broth
1 tsp Asian chili sauce (Sraracha)
1/2 cup low-fat sour cream
olive oil
freshly grated nutmeg
Instructions
Cut off the dry ends of the asparagus. Preheat barbecue grill. Holding each asparagus stalk lightly, snap in two and place in a bowl. Drizzle lightly with olive oil and toss to mix. Grill for 2 minutes per side until mostly tender and lightly roasted.
Alternatively, cook in a frying pan (this is what I did) or roast in the oven, just until the asparagus is lightly browned.
Remove from the heat and allow to cool slightly. Set aside 1/4 of the best spears. Slice the remaining asparagus stalks into 1 inch pieces.
In a large saucepan, melt 2 tbsp butter then add the onion and cook until lightly browned and softened, about five minutes. Add the salt. Then add the flour, stir and cook until lightly browned. Stir in the coriander.
Finally, whisk in the chicken broth then add the asian chili sauce and the chopped asparagus. Bring the soup to a simmer, stirring while the asparagus cooks through and the broth thickens. Cool slightly.
Use a food processor or immersion blender to blend and purée soup until it is smooth. Add the sour cream and stir, heating over a medium-low until heated through.
Ladle soup into bowls. Top with reserved asparagus spears. Sprinkle with nutmeg, if using. Drizzle lightly with olive oil.
Croutons
Melt the butter in a pot or in the microwave. Stir in the chili sauce to taste.
Brush each bread slice lightly with the butter mixture on one side.
Lightly toast in the oven under the broiler.
Serve with the soup.
Makes 4 large servings.