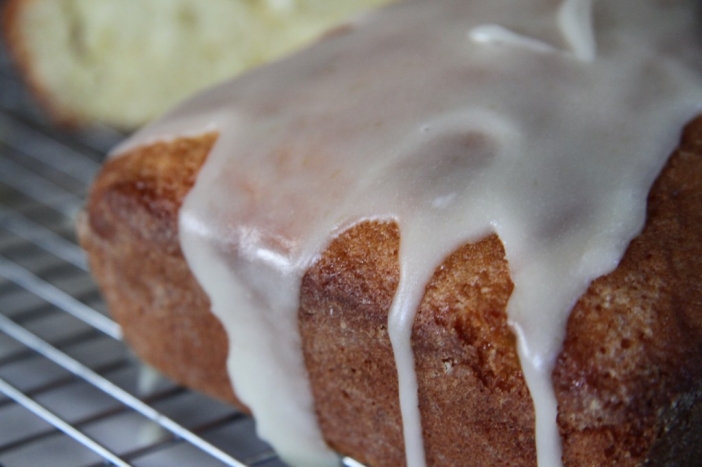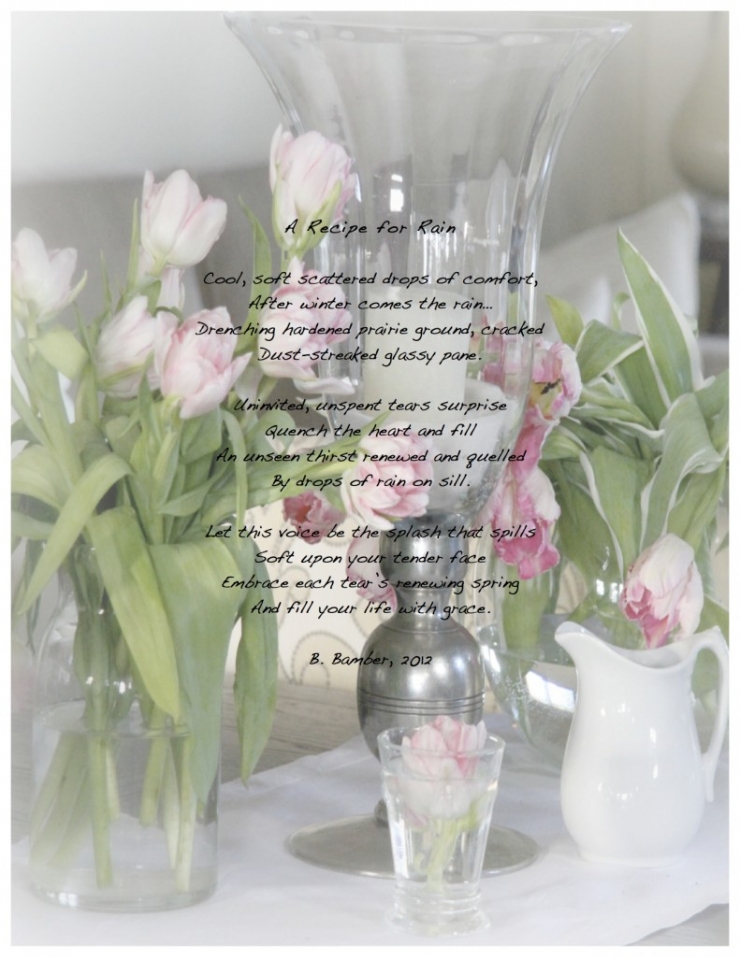 A Recipe for Rain
♥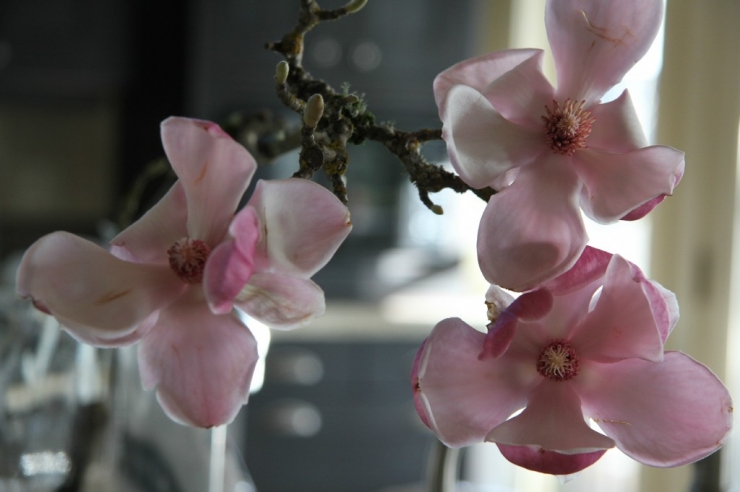 I've been watching our skies.. searching for a hint of rain
No snow, just rain
…please…
Glorious, spring-laden, life rejuvenating, gurgling rain!
To sprinkle over our gardens and lend a hand to the dormant plants below.
And while I wait.. a meditative morning of solitude in my kitchen..
Cloudy flour-motes powder the air like snow
And icing sugar dusts my floors with sparkling flakes.
Flowers, heady with fragrance dance on table tops
Orange scented blossoms fill my mixing bowl
with spring.
♥
I think tears are like rain.. they refresh and renew.
They appear raw, unexpected and unannounced.
♥
betwixt the melodic notes of a pure voice
the seeking gaze of a lonely heart
the touch of a flower's petal
♥
With such a deluge of beauty, how could one not spill a tear of joy..
share a tablespoon of love,
a cup or two of tenderness,
or the sweet taste of a memory?
♥
HD version:
Ipad/Iphone version:
March 18, 2012
Dear Ina (Barefoot Contessa),
Your recipes are always a fail-proof choice. But when one writes "1 1/2 cups sugar, divided", distracted bakers can skip over the word "divided" and end up dumping all of the sugar into the bowl at once. If you wouldn't mind, please separate out these ingredients and list them in the order they're to be used. While you're at it, separate out the glaze ingredients as well.
Respectfully,
Just a Smidgen
Now I know that none of you will make this same mistake, because I've typed the ingredients up separately for you. Despite this, the cake didn't taste too sweet. So if you do things the right way… well… it will be the perfect "not-too-sweet" slice of Orange Pound Cake to sit down and savor with your cup of tea for tears in the late afternoon.
Spring Oranges Pound Cake

[amd-zlrecipe-recipe:206]