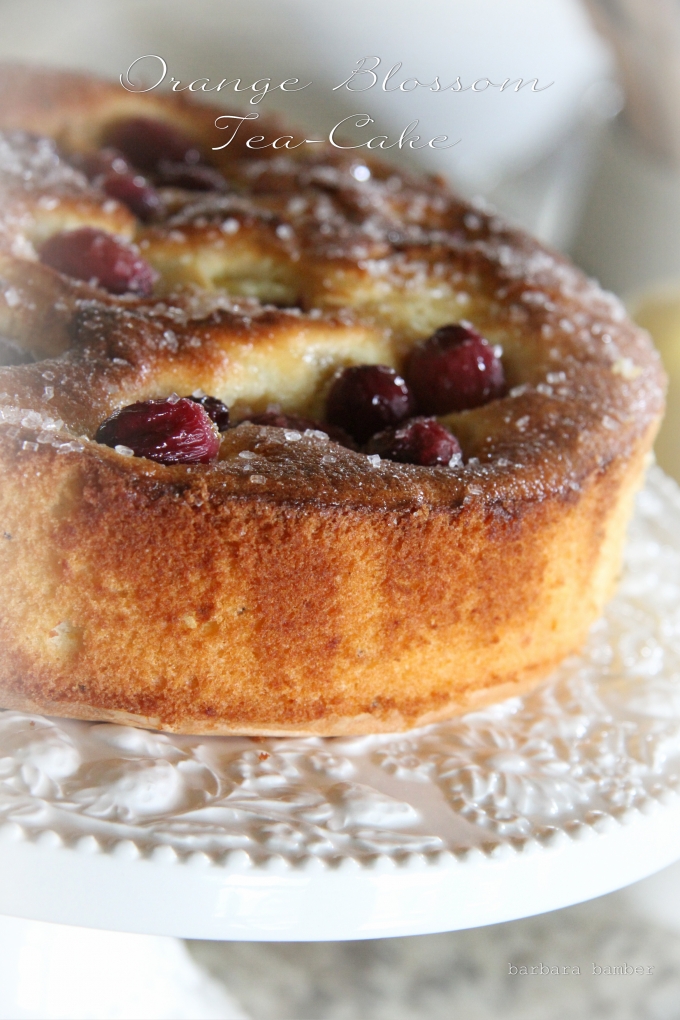 the sun is tumbling into my kitchen this morning..
the window up just-a-smidge
…ushering in a crisp breath of spring air
♥
I think I'll have
a wee slice of spring spree for breakfast
please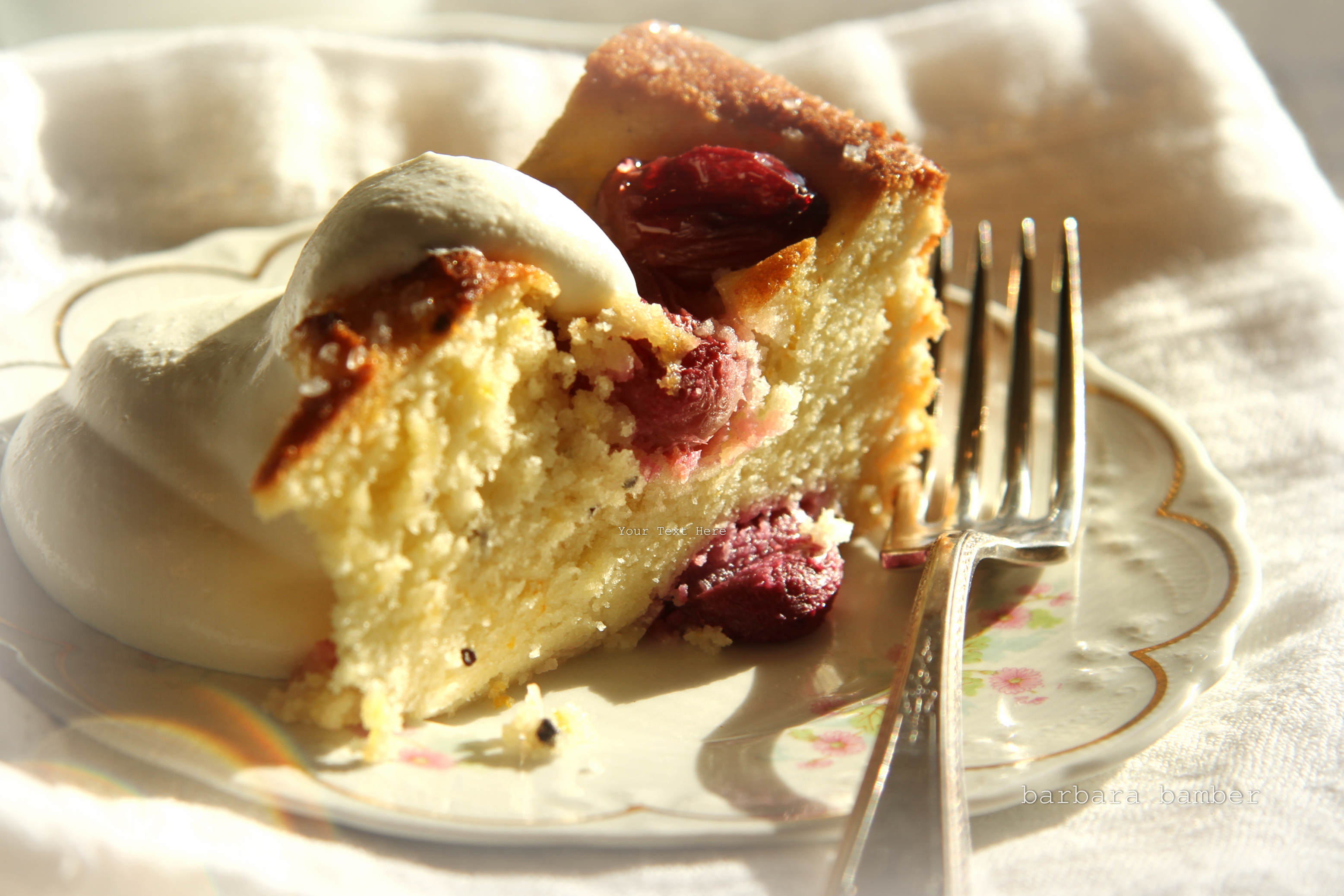 with my hot cup of joe
♥
this cake began
showcased in stunning splendor
♥
if you stop by
you'll see some dazzling scarlet eggs
just in time for Easter
…then you can make those this afternoon
♥
this cake was just begging to be made
for our family dinner last night
♥
bundles of kissable, fragrant babies
rampant teenagers, sweet lovelies
and their contented parents
♥
this is one of those
not too sweet, tender tea-cakes that begins in Provence
with a moist, fragrant olive oil crumb and plump "purple madder" grapes
..then is lovingly pushed over
a little to the East…
with a
Sprinkle of Orange Blossom Water,
Crushed Cardamom Seeds
and a
Brush of Honey
♥
Orange Blossom Tea-Cake
Orange Blossom Tea~Cake
Ingredients
5 egg, separated
3/4 cup sugar
3/4 cup extra virgin olive oil
1 lemon, zest and juice
1 orange zest only
1 1/2 tsp orange blossom water
1 tsp crushed cardamom
1 cup cake flour
1/2 tsp salt
9 ounces (250g) seedless red grapes
dollop of melted honey
coarse white sprinkling sugar and regular sugar
Instructions
Heat the oven to 350° F. Rub bottom and sides of a 9" springform pan with a little olive oil then line with parchment paper.
Beat the egg yolks and sugar until sugar dissolves somewhat and thick, pale ribbons of batter form. Mix in the olive oil, lemon juice and zest, orange zest and orange blossom water. Gently crushed dried green cardamom pods with a rolling-pin and remove the black seeds inside. Discard the outer pod. Continue until you have one teaspoon of the cardamom seeds. Add to the batter.
In another bowl, beat the egg whites and salt until stiff peaks are formed.
Into a third bowl, sift the cake flour.
Add the flour to the egg yolk batter. Then gently fold in the beaten egg whites, taking care not to lose the volume of the egg whites.
Fold in half of the grapes.
Pour the batter into the prepared springform pan. Bake for about 20 minutes, then quickly pop open the oven and scatter the remaining grapes over top. Using your finger, gently press the grapes to partially submerge them into the cake. Leave some more exposed than others. Close the oven door and continue to bake for an additional 25 minutes or until a skewer poked in the middle of the cake comes out clean. The cake will be quite high initially and slowly lose some of that height as it cools.
Leave the cake in the springform pan and gently brush melted honey over top. Sprinkle coarse white sugar over top and finish with a dusting of regular sugar.
Allow the cake to cool in the springform pan, then gently remove and place on your serving plate.
Adapted from Laura Calder
http://justasmidgen.com/2012/04/01/orange-blossom-tea-cake-for-breakfast/