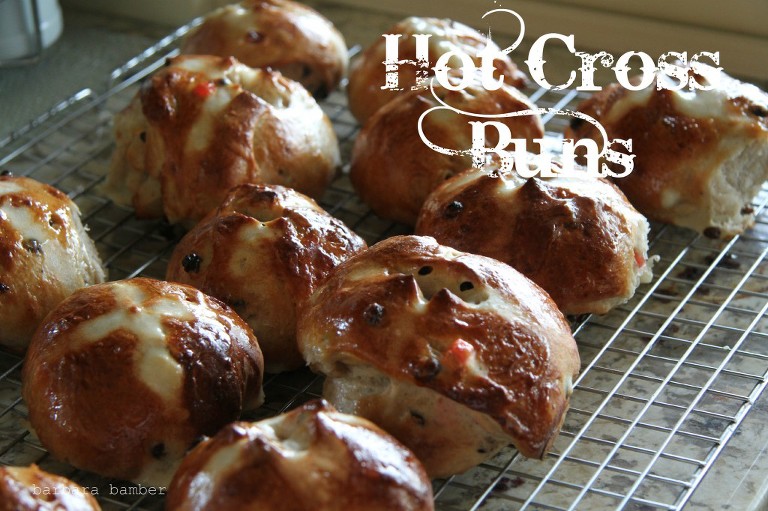 through my volunteer work at the Hospice
i received the blessing of friendship with so many who were in their last days or weeks of their lives
i learned so much from each one of them
♥
I rapped gently at the door that stood slightly ajar, the television emitting a low staccato of voices into the darkened, sparse room. Bending, I gently touched the soft flannel of the elderly woman's sleeve and asked if she was doing well and it seemed that today she was. The medications had been adjusted to allow her to enjoy a pleasant and lucid afternoon. The disorientation had lifted and there was a sense that the woman I had come to know was present.
We chatted for a while and I regaled her with stories of the world "out there" where the silly and innocuous had become an eager distraction for one who had been set down at the end of life's journey.
In the midst of the visit, the woman quietly, asked, "Where are we.." sensing confusion, I hesitantly reminded her of the building and its location. "No," she repeated insistently, "I mean.. where are we now." Stunned, I realized only then that her vision had deteriorated since my last visit. "Next to your bed," I softly conveyed, "The window is to your left.."
So much debilitating ruin in such a short a time.
I had joyfully rambled through the market that morning, bustling amidst the stalls overflowing with gorgeous vegetables and rampant spring flowers. On impulse I had picked up a bouquet of tulips.. parrot tulips with satin ruffled edges. I knew that, in better days, this woman had been an avid gardener, planting a vegetable garden "out back" every spring.
Now placing these tulips in a glass vase, I asked if she had planted this sort of bulb. Indeed, she had, she reminisced, but of course she had not had a garden in a very long while. I carefully placed a feathery bulb into the weathered, frail hand and tenderly she touched each petal, she felt each ruffled curve and inhaled its scent.
We chatted on, until the late afternoon sun began to cast slanting shadows across the floor of her room.. a breeze gently stirred and lifted the curtains that framed the open window. With anguish, I prepared to take my leave, stood and placed the vase on the old chest near my friend, not knowing whether this would be our last visit. Standing in the doorway, I paused for a weighted moment, then turned to look back. Gently, a sense of peace and God's love quietly move through me and I knew for certain that although she could no longer see them, my friend would be able to sense the flowers' presence.
So too, my friend would be ever present in my heart.
B Bamber, April 2012
♥
"What is REAL?" asked the Velveteen Rabbit one day… "Does it mean having things that buzz inside you and a stick-out handle?" 
"Real isn't how you are made," said the Skin Horse. "It's a thing that happens to you. When [someone] loves you for a long, long time, not just to play with, but REALLY loves you, then you become Real." 
"Does it hurt?" asked the Rabbit. 
"Sometimes," said the Skin Horse, for he was always truthful. "When you are Real you don't mind being hurt." 
"Does it happen all at once, like being wound up," he asked, "or bit by bit?" 
"It doesn't happen all at once," said the Skin Horse. "You become. It takes a long time. That's why it doesn't often happen to people who break easily, or have sharp edges, or who have to be carefully kept. 
"Generally, by the time you are Real, most of your hair has been loved off, and your eyes drop out and you get loose in the joints and very shabby. But these things don't matter at all, because once you are Real you can't be ugly, except to people who don't understand… once you are Real you can't become unreal again. It lasts for always." 
― Margery Williams, The Velveteen Rabbit or How Toys Become Real
♥
With both the poetic Misk Cooks and the playfully rhyming Chica Andaluza both proofing batches of fragrant hot cross buns in their kitchens.. how could I not join in the fun? I searched out a few recipes and orchestrated my own. (Thank you to The Joy of Baking and Nigella Lawson for your recipes.) The first batch turned out all different sizes and shapes, I even had one heart-shaped bun! They definitely looked a bit "shabby", but that made them seem more "real", I think. Our second batch turned out much prettier than the first ♥ so I used those for most of the photos. For some pretty perfect looking buns, check out Celia's at Fig Jam and Lime Cordial.. this is how mine should have looked, lol! And you've got to see her Giant Hot Cross Bun! Another pretty post for Easter is over at Assia's Kaleidoscope. She dyed some really cool eggs and her husband surprised her by whipping up a batch of Hot Cross Buns.. now how lucky is she!?
The cross on top is a Christian symbol for many, but for me it is a symbol of grace…
Hot Cross Buns
Hot Cross Buns
Ingredients
1 cup milk
1 package (8 grams) active dry yeast
1/2 tsp white sugar
3 1/2 – 4 cups all-purpose flour
1/4 cup light brown sugar
1 tsp ground cinnamon
1/4 tsp ground cloves
1/4 tsp ground allspice
1/4 tsp ground nutmeg
1/2 tsp salt
5 tbsp unsalted butter, melted
1 large egg, lightly beaten
1/3 cup candied fruit mix (or more as desired)
1/3 cup currants or raisins (or more as desired)
For the Cross on the Buns
3 tbsp all-purpose flour
1/2 tbsp confectioners (powdered or icing) sugar
2 tbsp water, or more as needed
For the Sugar Glaze
2 tbsp confectioners (powdered or icing) sugar
2 tbsp boiling water
Instructions
In a small saucepan heat the milk on medium-low until it reaches 100F or 38C. Gently stir in the packet of yeast and 1/2 tsp sugar to combine. Set aside for about 10 minutes or until the yeast is foamy on top of the milk.
Meanwhile in the bowl of your electric mixer, with the paddle attachment, combine only 3 1/2 cups flour (set 1/2 cup aside), sugar, spices, and salt. Turn on the mixer and blend all of the dry ingredients together.
Once the yeast is foamy, with the mixer on a low speed, gradually pour it into the flour mixture and continue to beat until the dry ingredients are moistened. Then add the melted butter and egg and beat on low until incorporated.
Clean the dough off the paddle and change to the dough hook. With the mixer on medium low speed, gradually add the candied and dried fruit and continue to mix until the dough comes together into a ball, adding any of the remaining 1/2 cup of flour as needed. Turn the dough ball off the hook and onto a counter scantly floured counter. Continue to knead and add flour as required until the dough isn't sticky to touch and can be easily kneaded. Knead until the dough becomes silky smooth and elastic. *When making the second batch I barely added any of the remaining 1/2 cup of flour and the dough was easier to handle and lighter when baked.
Place the dough in a lightly greased bowl, turning the dough once, so the top is lightly greased. Cover with plastic wrap and place in a warm spot to rise until it has almost doubled in size (about 1 1/2 – 2 hours). *Mine took about two hours. I placed a heating pad on low, covered it with a tea towel and placed the bowl on top of this. It worked like a charm. Be sure not to have the heating pad on a high temperature!!
When the dough has doubled in size, gently punch or press it down with your fingers to release the air, and divide into 12 equal pieces or 15 smaller.
Form each piece into a small round ball and place on a parchment lined baking sheet (Place three buns to a row, four rows altogether. They should be spaced so they have enough room to double in size.
Make an egg wash of one beaten egg with 1 tbsp milk, and brush the tops of the buns with the wash. Lightly spray a piece of plastic wrap with a nonstick cooking spray, and place lightly over the buns. Place in a warm spot until almost doubled in size (about 60 minutes). I placed them back on the heating pad set-up and covered lightly with a tea towel as well.
Preheat oven to 400 F (205 degrees C). Brush the tops of the buns again with the egg wash, and with clean kitchen shears (or a a sharp, lightly greased knife), cut a small 'cross' in the center top of each bun.
In a small bowl, stir together the plain flour, confectioner's sugar and water until a smooth consistency is acquired, adding more water as needed. Try not to make this too runny or lumpy. Using a pastry bag with a small tip (#2) or snip a corner of a ziploc bag, pour in the Cross Glaze and pipe large crosses over each bun. *The first batch was so runny it went everywhere, I had to "open and close" the top to move from bun to bun. Had I put them closer together, I could have just "run" straight across all of the buns one way and then straight down the other! The second time around, I made the right consistency that worked well with the #2 tip.
Bake in the oven for approximately 10 minutes, turn the pan and bake for 2-3 minutes more until the tops are golden brown and a toothpick inserted in the center comes out clean.
Move the buns to a wire rack with a piece of parchment paper underneath for quick cleanup.
Mix together the sugar glaze ingredients together and brush over the tops of the cooled buns. Let dry then brush over a second time.