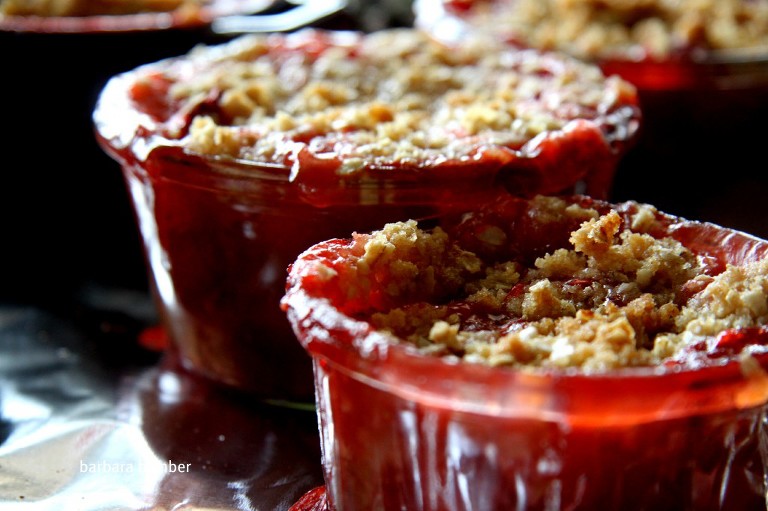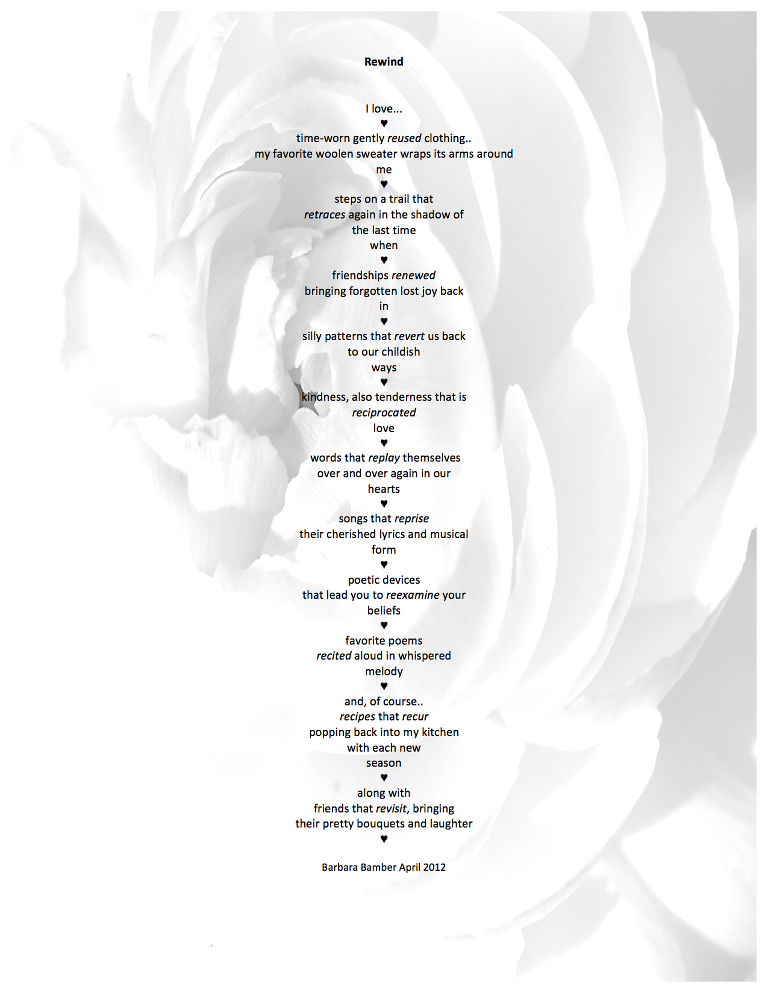 ♥
Some of you "long time" friends might remember my post this summer about making Pizza with my friend "Jane". Well, we decided to invite Jane and Marty over for dinner this weekend. I thought I'd start with my Roasted Asparagus Tart, followed by Paper-Bag Trout, Halibut and Salmon parcels, Mercato West's buffalo mozzarella with Roma tomatoes, and these luscious cumin roasted carrots from my beautiful friend spree.
I still had to find the perfect dessert. Many of you know I have rhubarb on my mind and was thinking of remaking my Rhubarb Strawberry Crisp or revisiting my RudeBarb Rhubarb Compote (boy was I cranky that day)! But fate intervened, there was a recipe from Tartlette in my Inbox, and it was decided! I would reconstruct her recipe and make these wee Grand Marnier laced Petite Strawberry Rhubarb Crisps instead…
Petite Strawberry Rhubarb Crisps
Ingredients
Topping
1/2 cup granulated sugar
1/2 cup all-purpose flour
1/2 cup oats
1/3 cup packed light brown sugar
zest from 1 lemon
1/4 teaspoon freshly ground cardamom
pinch of salt
6 tablespoons unsalted butter, cold
Filling
1/2 cup granulated sugar
juice of one lemon
4 cups chopped rhubarb
2 cups chopped strawberries
3 tablespoons cornstarch
2 teaspoons Grand Marnier
Ice Cream to serve.
Instructions
Preheat the oven to 350F.
Lightly butter the inside of 6-8 oven proof cups and place them on a baking sheet lined with non-stick aluminum foil.
First make the topping. In a medium bowl, stir together sugar, flour, oats, brown sugar, lemon zest, cardamom and salt. Cut in the butter with a pastry cutter until completely blended.
Then make the fruit filling. In a large bowl, blend together the sugar and lemon juice. Then add the chopped rhubarb and strawberries, stirring to coat. Mix in the cornstarch and stir to thoroughly mix again. Finally, sprinkle over the Grand Marnier and stir to mix all of the ingredients together.
Divide the fruit mixture in between the prepared cups.
Divide the oatmeal crisp topping overtop of each cup of fruit.
Place the cups on the foil covered baking sheet.
Bake for about 35 to 40 minutes, until the filling is bubbly and the topping is browned. Allow to cool slightly then top with a scoop of ice cream.