Preface
Here I stand, one instant from you
Just one shift forward, just one glance
One touch to startle, then to move, as
Lashes brush.. and fingers dance.
Tip to tip caress, soft hands touch
Slides silken through yielding hair.
Sweet breath on skin, joyous lends
Waves of ecstasy there.
Hold and breathe, face to face
Your lips, your skin on mine too
Join our selves and time'll erase,
My love and life's with you. 
Soft refuge in your strong hands
Woven round tight through mine
And steady now the pulse within
My heart, my soul,  hands.. mind.
Be still, hold breath, observe this time
Suspend, float here on soft love's bed,
My hand's long journey's travels spent
Now drowsy, cradles your sweet head.
In mine, in yours, in sweet time devour
This passion, generous and timely spent
Hold tight to this love's fragrant hour
This time, perfection.. heaven sent.
Barbara Bamber, 2012
♥
It's feels like spring!
The sun is shining, warm air is finally moving in, morning chickadees chirp their falling notes and it seemed favorable that I write you a "schmaltzy" sweet love poem!
I've been listening to CBC2 all morning.. Aaron Copland's Appalachian Spring Suite, Prokofiev's Balcony Scene from Romeo and Juliet.. and now Elgar's Cello Concertos.. and I had a basket of ripe strawberries… What can I say??
Perhaps I should have warned you before you read further? Something like this:
Warning: unsentimental realists avert your eyes, this poem contains traces of
…romance!
♥
I remember skipping to this in Kindergarten…
Strawberry Shortcake,
Huckleberry Pie,
Who's going to be
My Sweetie Pie?!
♥
thick, cold sweet cream + lemoncello + luscious strawberries + lemon zest = amour
 I had to try this recipe, since I'm a huge fan of Strawberry Shortcakes! But! This is one you can take with you on picnics *sigh*.. soon it will be hiking and picnic season, right? Then you can invite these sweet, little cookies along…
Adorant fraises et de printemps
♥
Who else but Martha Stewart could invent a Shortcake to Go?
Who else but Just a Smidgen could find a way to add a "smidgen" of limoncello to make them moister and more flavorful?
♥
I'd make these again.. in a heartbeat!
Caution: apparently these last only one day (?!) in a sealed container.. but I think that's the last thing you should worry about;) They're quick to whip up and I wonder what blueberries would be like?
♥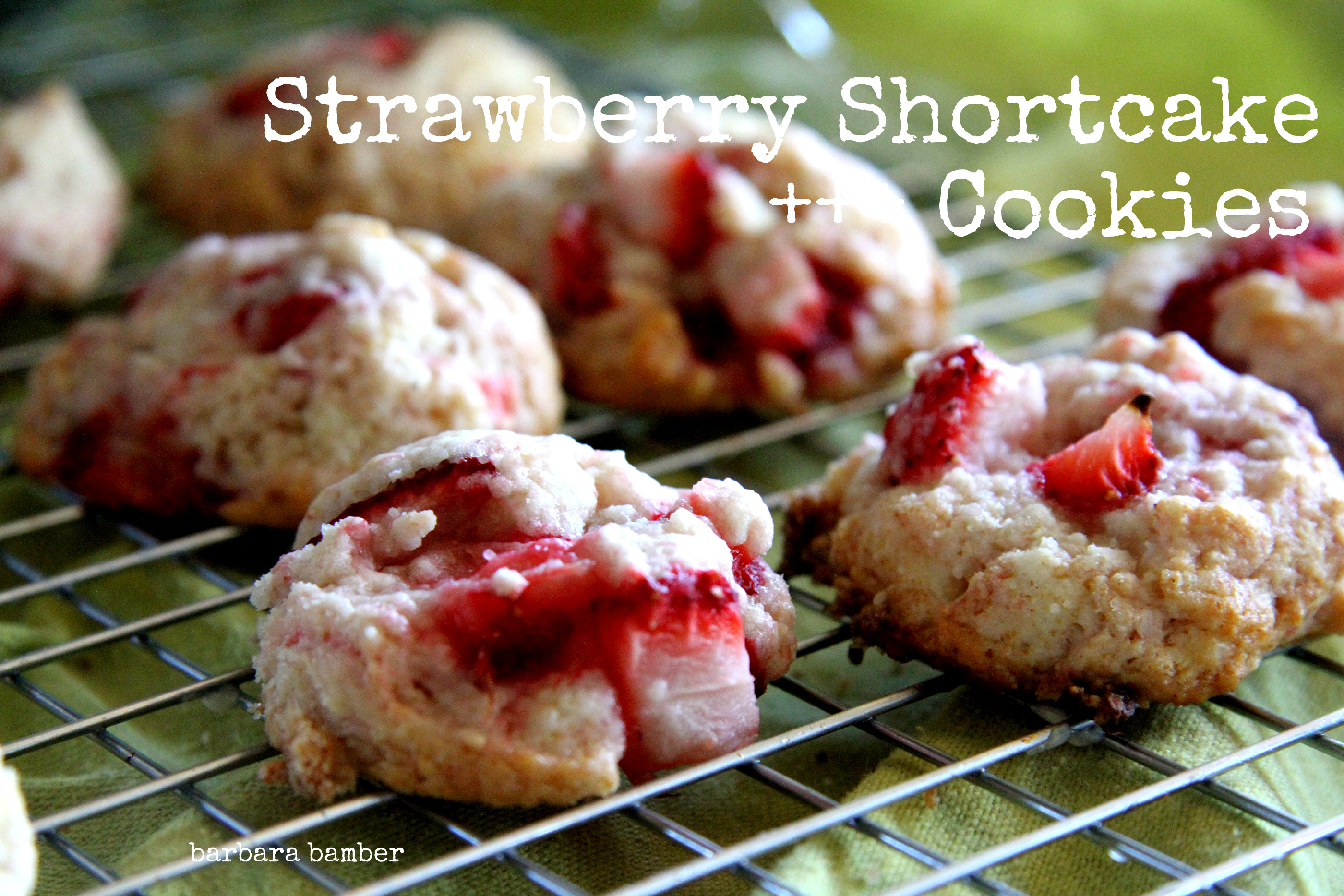 Strawberry Shortcake Cookies
Ingredients
2 cups strawberries, rinse, chopped in 1/4-1/2″ pieces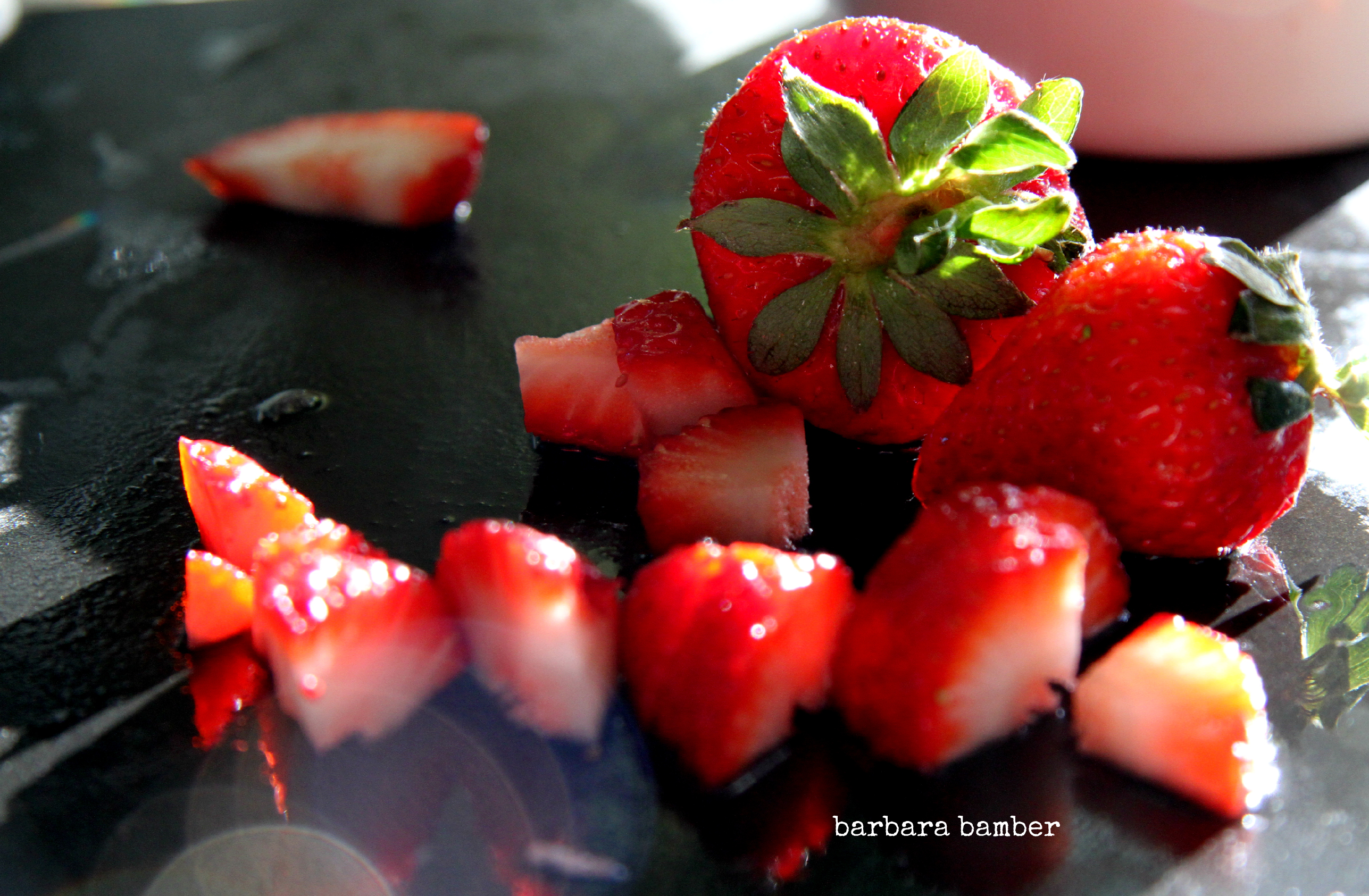 2 tbsp sugar
1 1/2 tsp fresh lemon juice
1/2 lemon, zested
1 tsp lemoncello (or more to taste)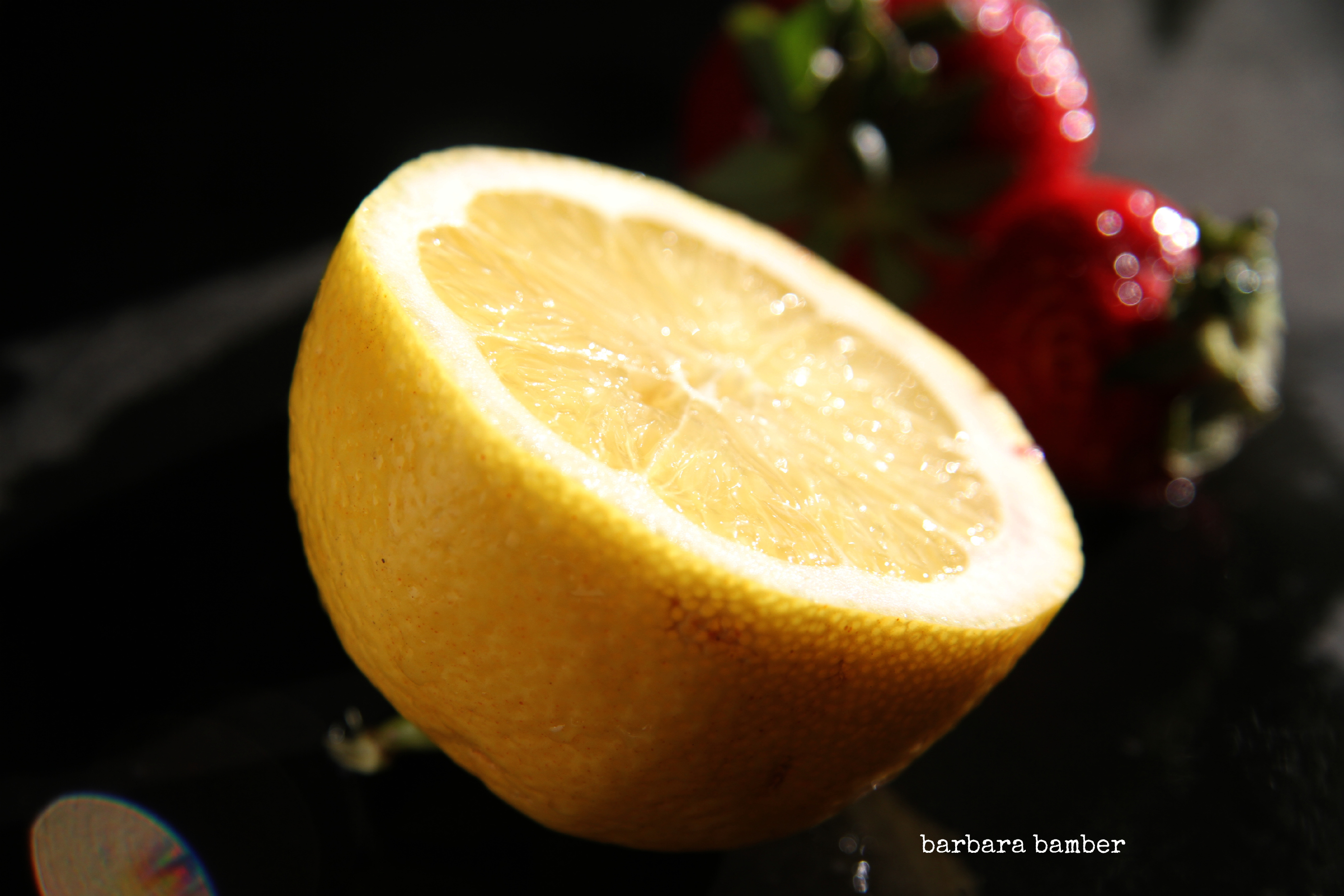 2 cups all-purpose flour
7 tbsp sugar
2 tsp baking powder
1/2 tsp coarse salt
6 tbsp cold, unsalted butter
2/3 cup heavy cream + 1 tbsp
Directions
Preheat oven to 350° F.
When chopping your strawberries, keep them larger than you would think, 1/4-1/2″ pieces, it makes a prettier, moister cookie. Stir sugar, lemon juice, zest and lemoncello into the strawberry pieces and set aside.
In a large bowl, whisk together flour, sugar, baking powder, and salt. Cut in 6 tbsp butter or rub the butter with your fingers into the flour until you have coarse crumbs.
Stir in cream, adding 1 tbsp of cream as needed if the dough doesn't come together. Add the strawberries, gently using your fingers to blend at the end. Try not to over-mix as this will make the cookies tough when baked.
Drop by large spoonfuls onto a silpat or parchment lined cookie sheet and bake for 20-25 minutes, or until cookies are just lightly browned and cooked through. Keep an eye on these, they can over bake quite easily.
{Printable Copy} Strawberry Shortcake Cookies