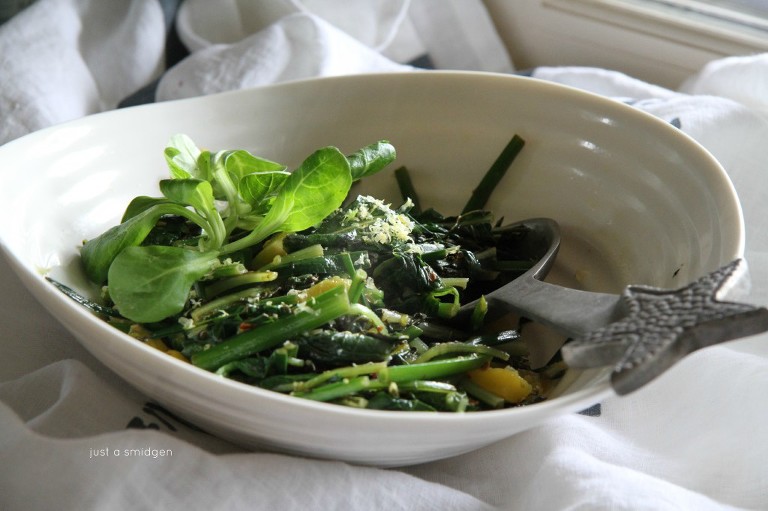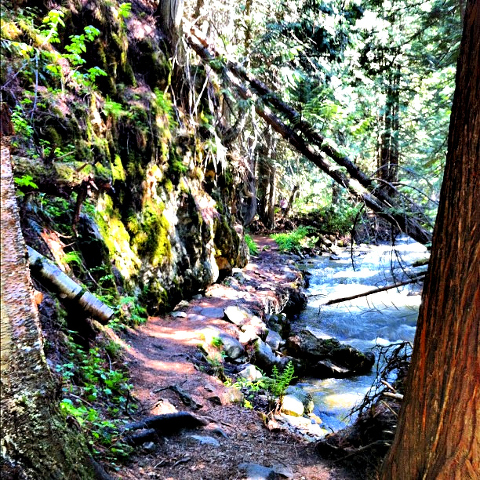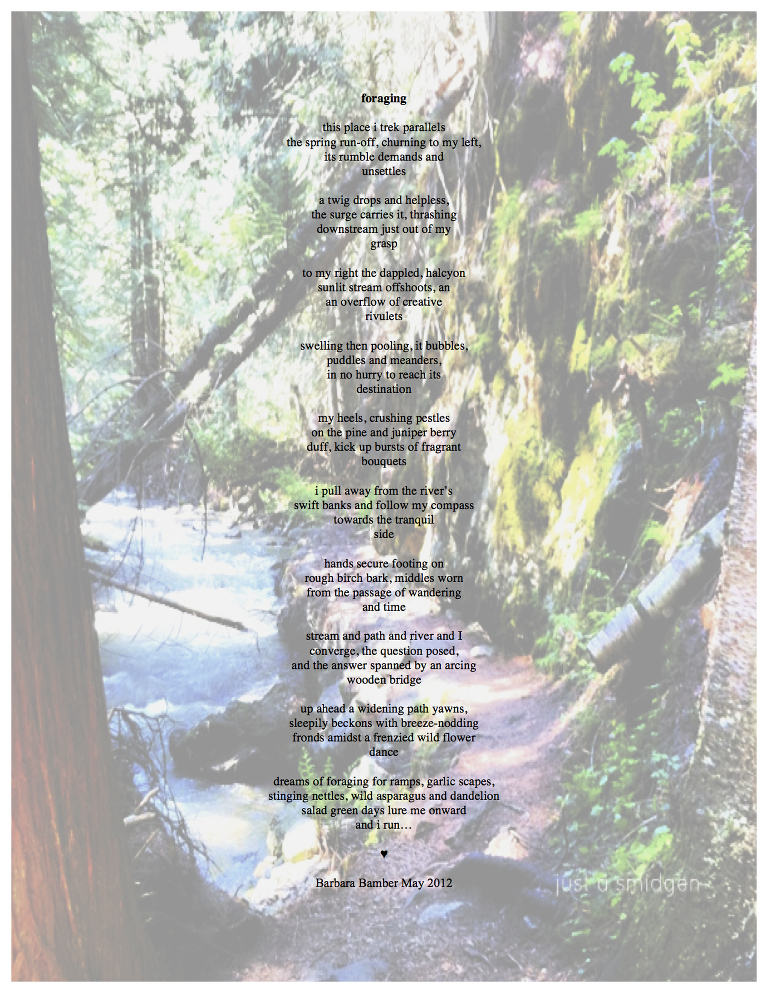 ♥
I did literally run from the trail that day, eager to discover if the Vernon market was open, only to find.. an empty parking lot. I knew it was just too early and too much to hope for, but I am ever the optimist and had hoped the local farmers had somehow magically grown a bit of new greens for us.
♥
I've been missing my kitchen for a few days this past long weekend.. but it was a lovely few days respite. We drove from Vernon up to Mabel Lake to lend a hand with opening up the cabin. Even though we spent the better part of our second day toiling in my Mom's garden, the companionship of family and the sight of Mom's spring shoots and flowers were more than ample compensation..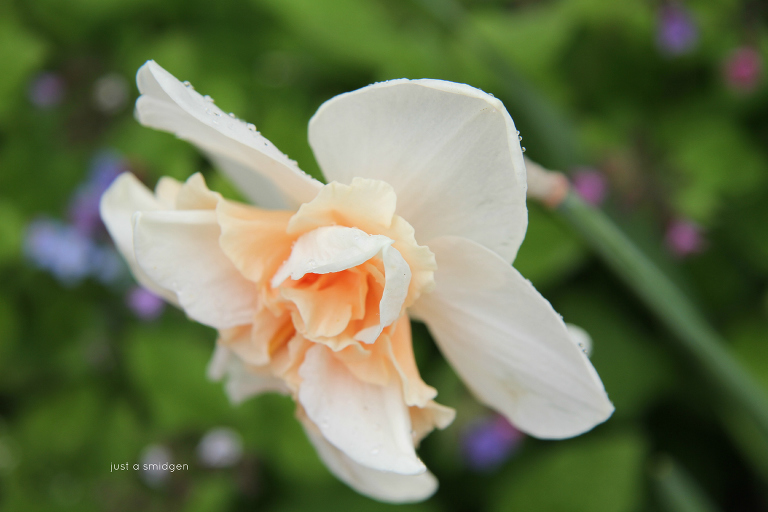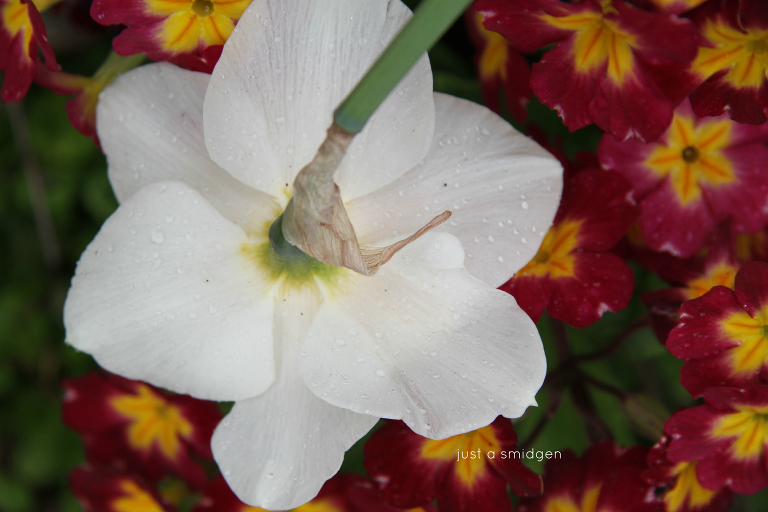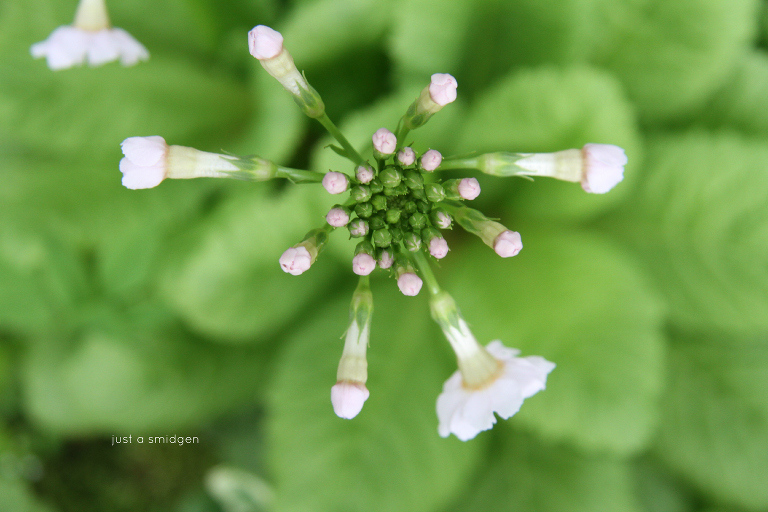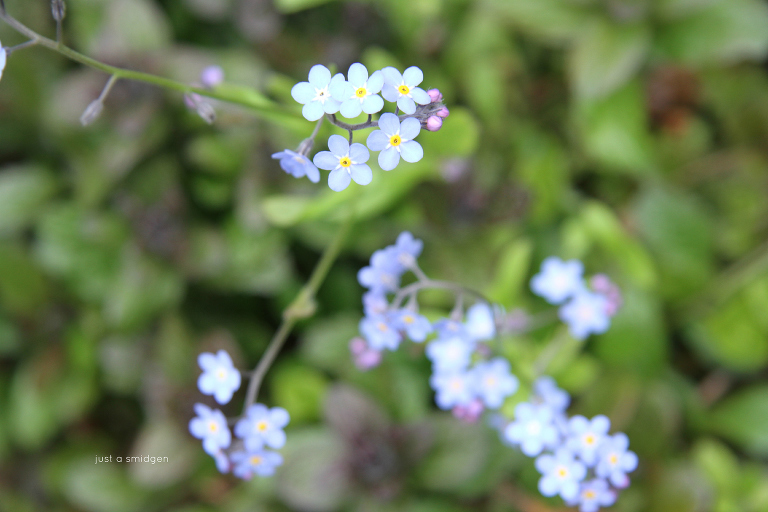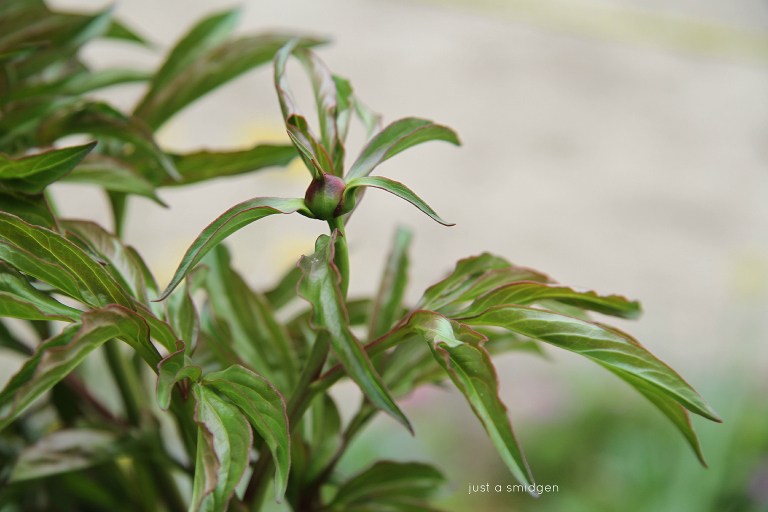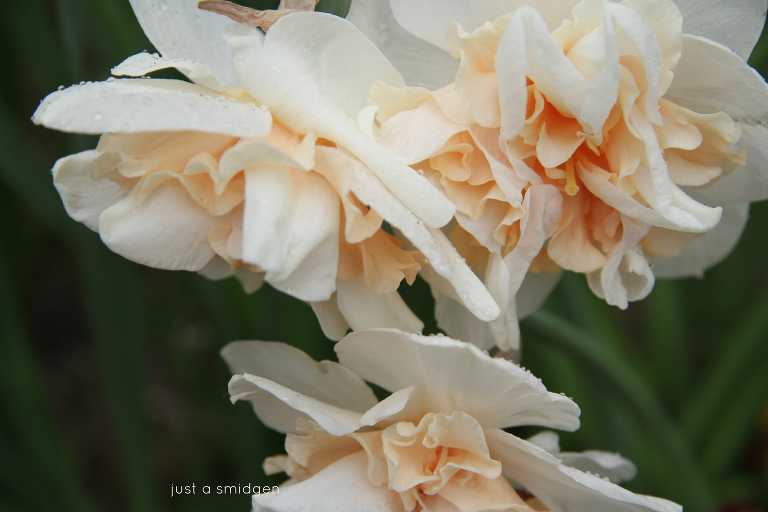 We had one blinding day of sun and heat and then lashings of rain..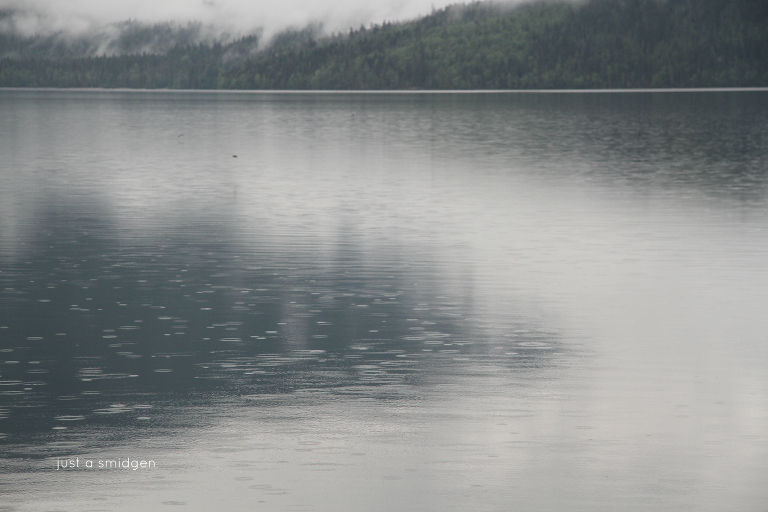 ♥
Back home in Calgary, I was delighted to find some crisp green dandelion leaves, not freshly hand-picked but they appeared sufficiently tender. (We can't all be so fortunate, Tim and John!)
(Btw…this website has an excellent article regarding Edible Plants in Calgary.)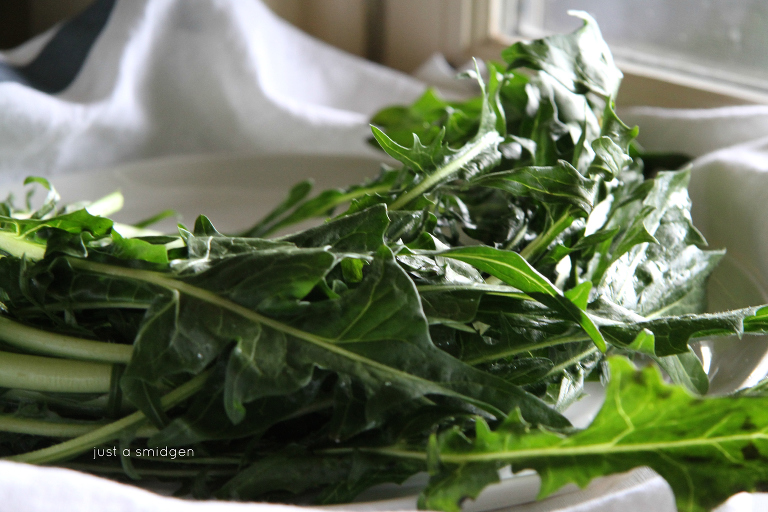 A few sweet bud chives would have to stand in for garlic scapes..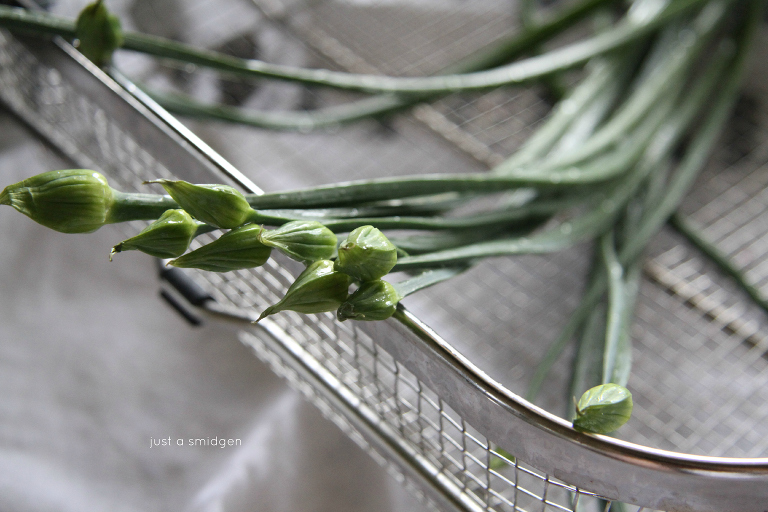 and, sadly, the rest of my dream was nowhere to be found…
♥
Undaunted, a newly discovered bottle of avocado oil was too tempting to resist… and then I spotted some gorgeous spicy ataulfo mangos and my newest warm salad started forming in my head. We'd gone as a family to the beaches of Mexico years ago, and enjoyed fresh, dripping mango slices doused with lime juice and chili flakes. I think nostalgia can sometimes be the best impetus for food invention…
♥
Foraging for Greens Dandelion Salad
Foraging for Greens Dandelion Salad
Ingredients
1 bunch dandelion greens
1 bunch bud chives
4-5 mâcha rosettes
1 ataulfo mango
3 small garlic cloves, minced
1 lime
1 lemon
hot chili flakes
2 tbsp avocado oil
grey sea salt
Instructions
Rinse thoroughly all greens. Remove and discard any woody ends/stems from the dandelion and bud chives.
Cut the dandelion greens and bud chives in 2 inch pieces.
Peel and chop the mango into 1 inch pieces.
In a large wok, heat the avocado oil on medium-high heat. Toss in the dandelion, chives, mâcha and garlic. Squeeze 1/2 lime juice over and put a lid on to lightly steam, about 1 minute.
Remove the lid and zest the lime and 1/2 lemon.
Sprinkle with hot chili flakes to taste.
Season with gray sea salt to taste.