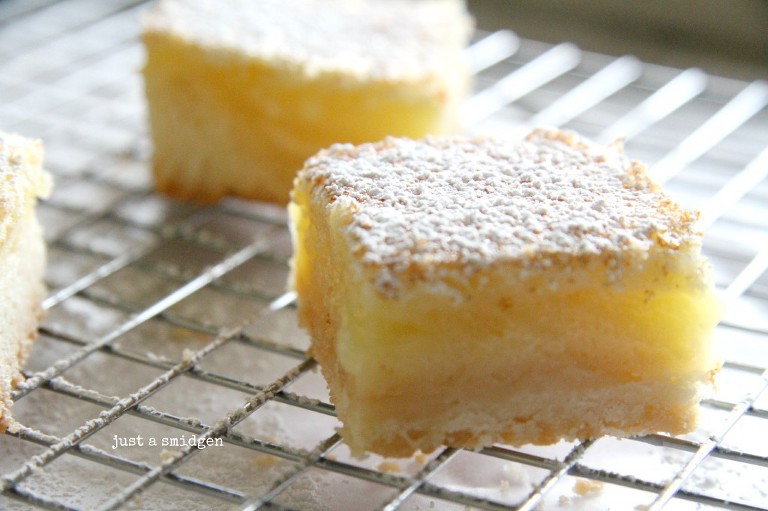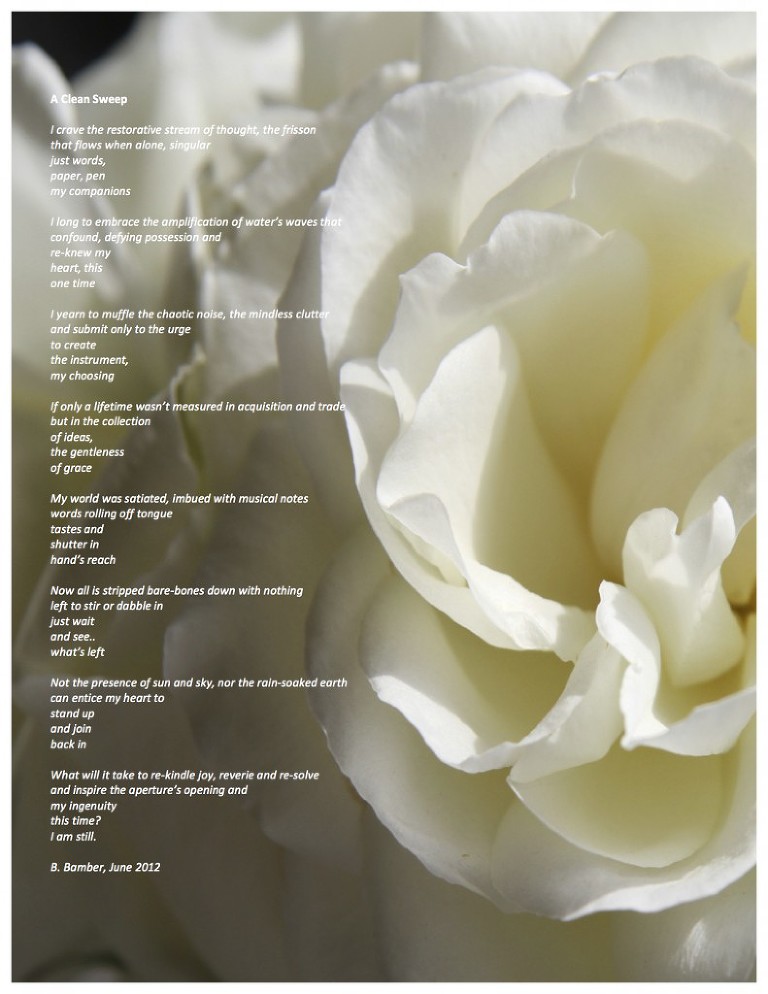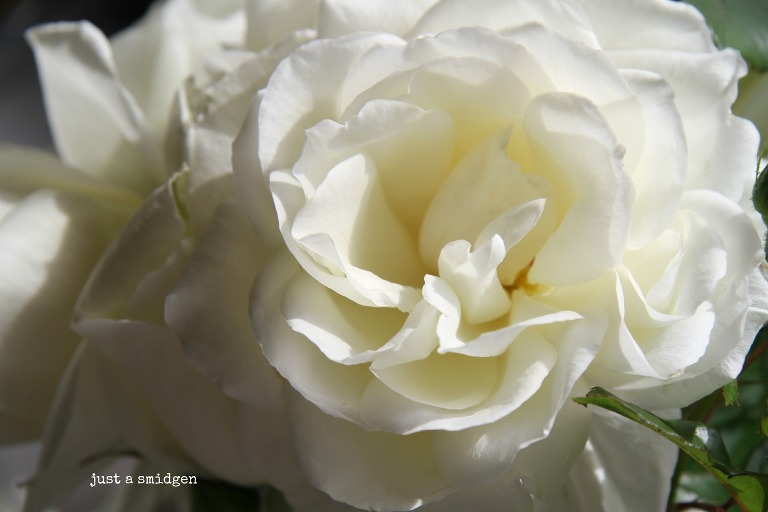 ♥
I love the lull of quiet moments alone,
revel in solitary quiet and time for reflection
Sometimes these special moments are snatched
by the greedy tiresome lists of daily life.
♥
I swept my arm across and cleared my desk
hung up my apron
closed my recipe books
stowed my camera
packed up my cello and filed my music
I turned blank canvas to wall
and I folded my hands
to force them to still
and waited…
and wondered…
what would come back in, what would fill..
the empty?
♥
Lists  were written, jobs noted and ticked off
until most were gone..
but new ones joined the old at the bottom of the list…
Would it ever be perfect?
♥
So I chose to walk away.. into the garden
where I could run the earth through my fingers
press tender new shoots in place
and wait for the glorious riot of color
to take root
♥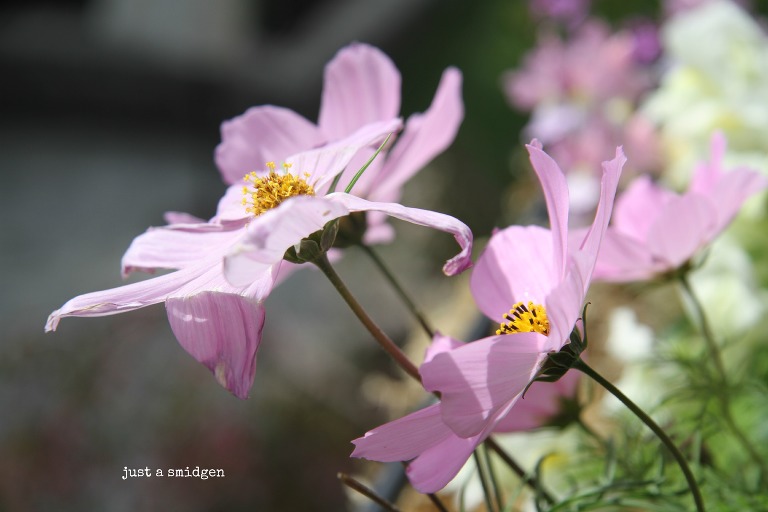 My hands became restless
and I succumbed to the urge to turn pages and read…
I searched wee nooks of old shops for vintage finds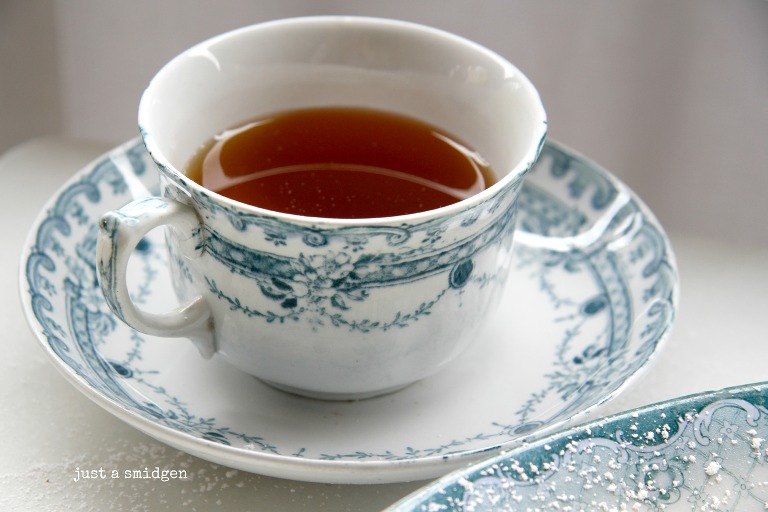 I filled measuring cups and baked platters for friends..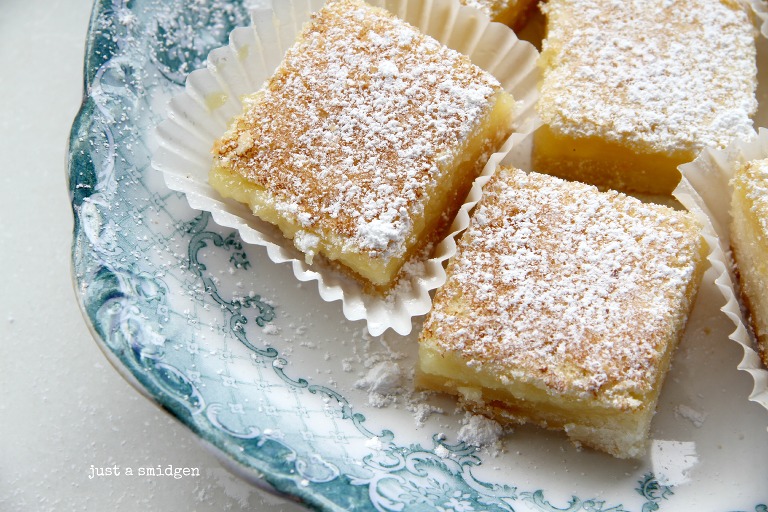 and tumbled, headlong back into life, camera in hand
to capture thoughts and image…
I'm home
♥
Home~Coming Lemon Bars
Ingredients
Crust
1/2 pound unsalted butter, room temperature
1/2 cup granulated sugar
2 cups all-purpose flour
1/8 tsp kosher salt
Filling
6 extra-large (jumbo) eggs, room temperature
2 1/2 cups granulated sugar
2 tbsp grated lemon zest (4-6 lemons)
1 cup freshly squeezed lemon juice
1 cup flour
Confectioner's (Powdered Icing) sugar, for dusting
Instructions
Crust
Preheat oven to 350° F and generously coat the bottom and sides of a 9×13? baking pan with butter.
In the bowl of an electric mixer fitted with a paddle attachment, beat the butter and sugar together until light and fluffy. In a smaller bowl, whisk together the flour and salt. Turn the mixer to low and slowly add the flour to the butter and sugar mixture. Mix until blended and a dough pieces form.
Lightly flour the counter and dump the dough out. Gather and push the dough gently into a flattened ball. Place the dough in the center of your buttered baking pan, then press and flatten the dough across the bottom of your pan, working from the center out. Try to build up a 1/2? raised edge all the way round the pan. Then bake the crust for 15 to 20 minutes, until very lightly browned. Let this cool on a wire rack, leaving the oven on.
Filling
To make the filling, whisk together the room temperature eggs, sugar, lemon zest, lemon juice, and flour, until well blended. Pour over the baked crust and put it back into the oven for approximately 30 to 35 minutes, until the filling is set. Gently "rock" the pan to make sure there isn't unbaked liquid in the center of the pan.
Let cool to room temperature.
Cut into squares and dust with confectioners' sugar.
Adapted from Ina Garten