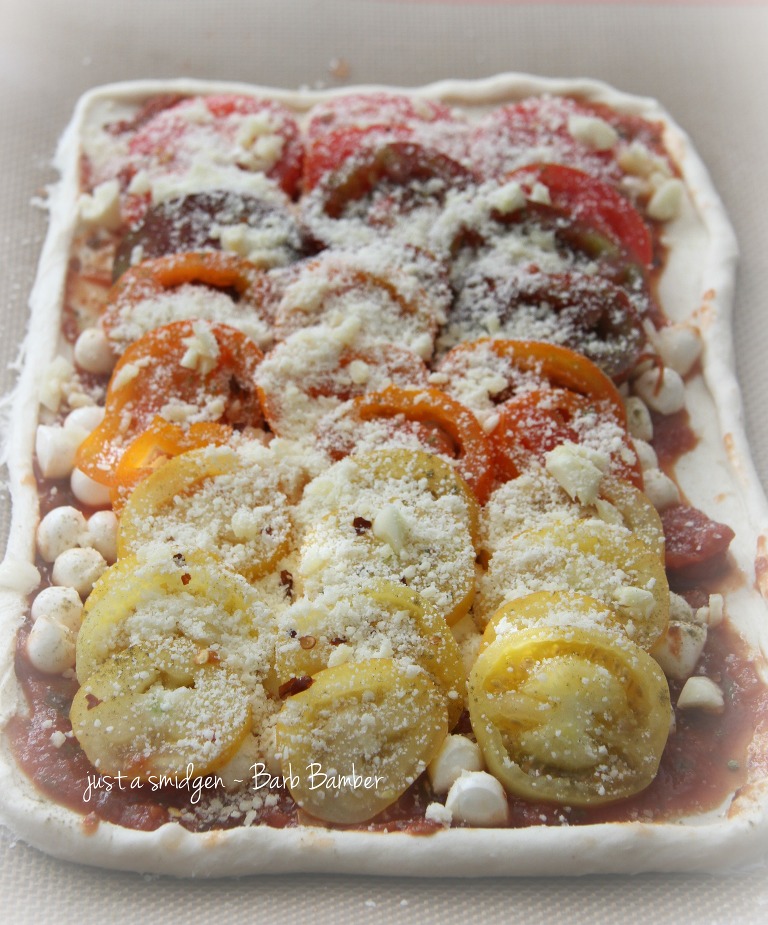 British Columbia is home to a 600 km system of abandoned railway beds.. this is heaven for anyone looking for a gentle but adventurous spin. We cycled the Myra Canyon section, located just off McCulloch Road in Kelowna, BC (aptly named after Andrew McCulloch, who began construction of the railway system in 1910). The Kettle Valley Railway was built to access silver ore but due to costs, closed in the early 1960's.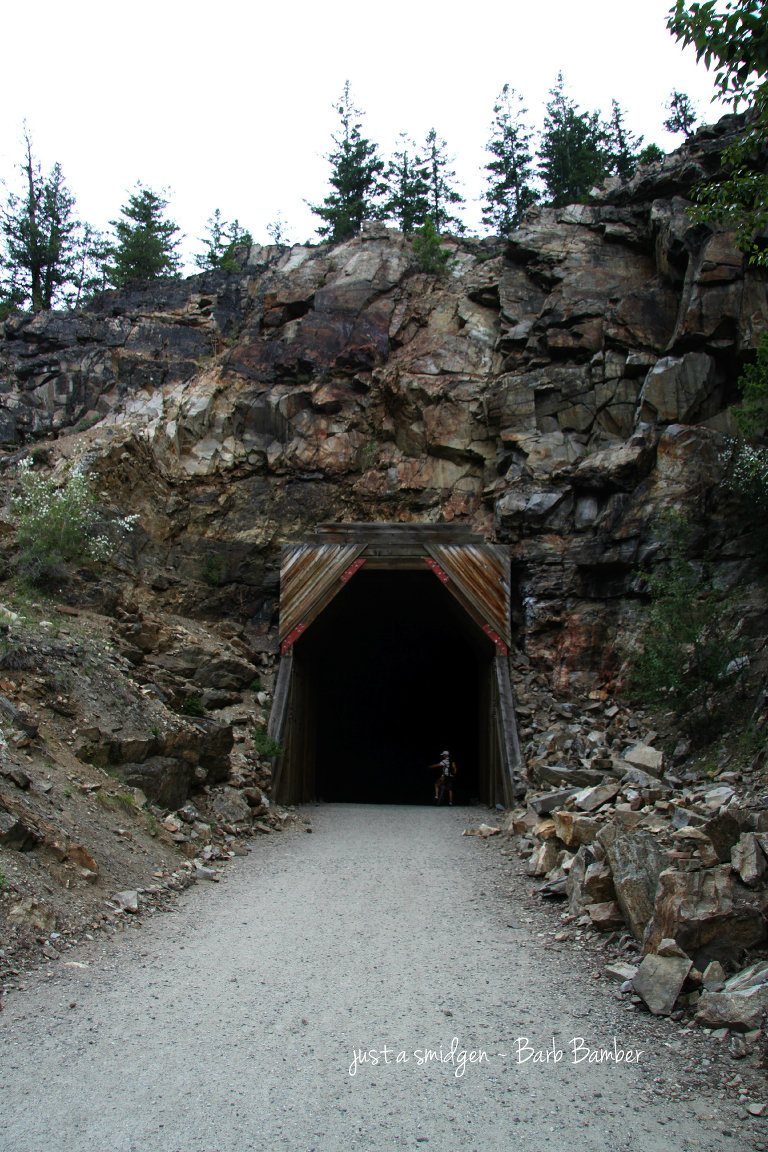 The Myra Canyon section boasts 16 wooden trestles, 2 steel bridges and 2 tunnels.. all in just over 8 km. The elevation grade is a mere 2.2% so it is a gentle but visually stunning stretch to hike or bike.
As my wheels spun under me, I made my way anxiously to the first trestle bridge.. it was impossible to look down on that first one. With a prayer and eyes focussed straight ahead, I ventured on with trepidation, but after trestle upon trestle, I began to relax and enjoy the elevation. Notwithstanding.. I became overly confident, completely distracted by the scenery, and managed to go "off-the-rails" near the end. Luckily, I landed uneventfully on my side with only minor scrapes and a few not-to-be-mentioned cuss-words.
If you're in the area.. you shouldn't miss this! You can even drive to the top and rent bikes from Myra Canyon Rental all summer long.. just would book ahead to avoid disappointment as these bikes go fast.
♥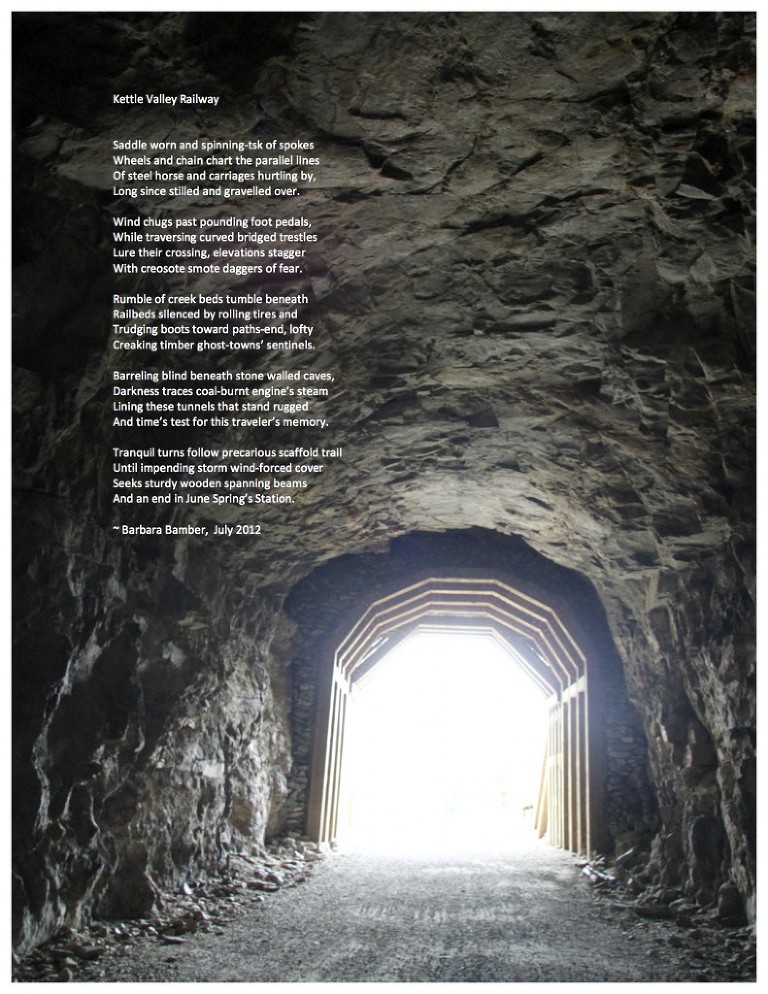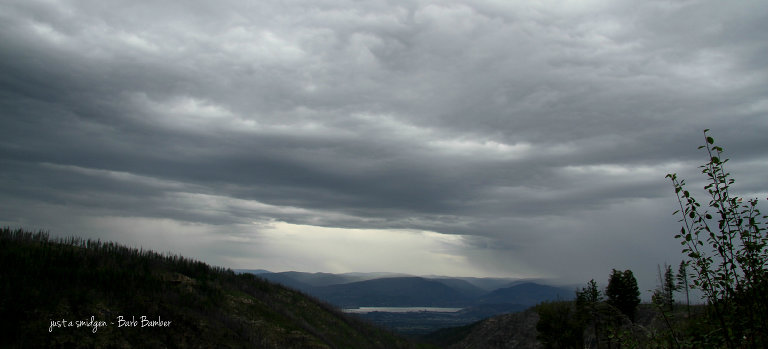 You can see the vast tracts of burnt trees here..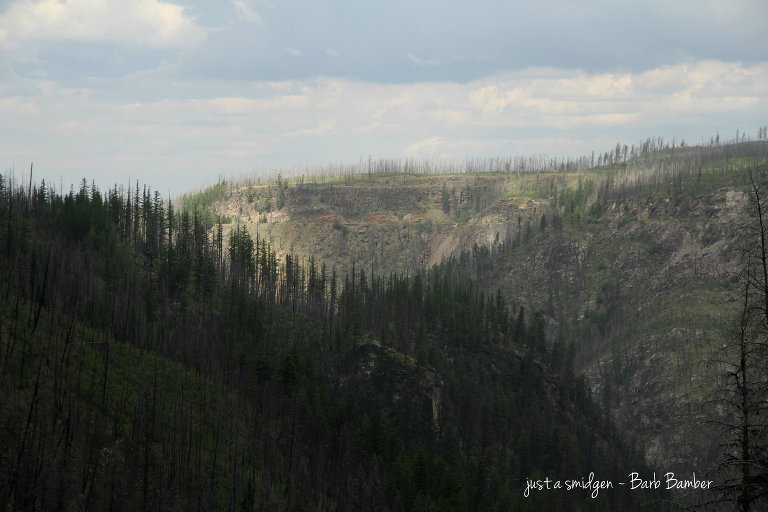 12 of the 18 original trestle bridges were destroyed by a fire in 2003. I am overjoyed that every single bridge has been lovingly restored.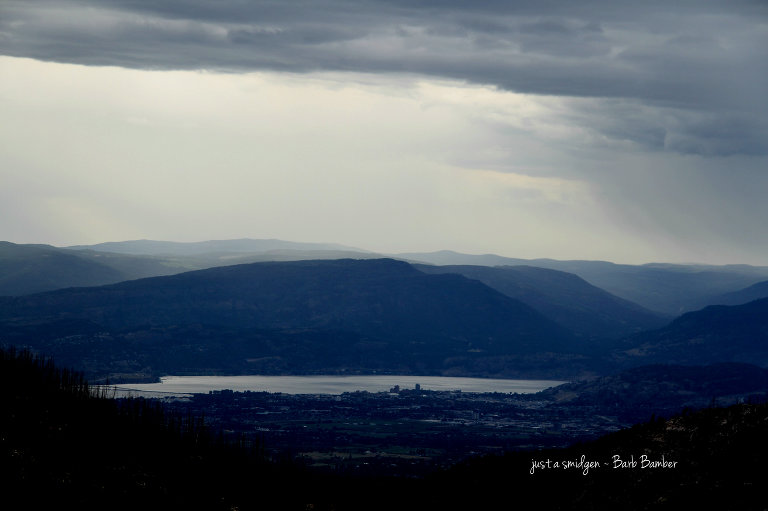 ♥
When tired and famished after a long day's expedition, improvisation of a loved recipe can be a quick solution. You may have tried my Roasted Asparagus Tart.. as well, Nature's Fare Markets had luscious heirloom tomatoes on offer. Of course, I was delighted to see they also carry the tiny Buffalo Mozzarella Pearls (used in this Lasagna Bites recipe)!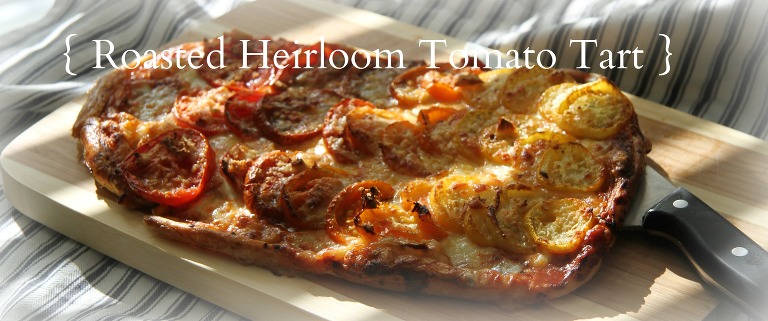 Roasted Heirloom Tomato Tart
Ingredients
1 package puff pastry, one square piece, defrosted
defrosted
5-6 small heirloom tomatoes, rinsed and dried
olive oil
coarse sea salt
cracked black pepper
1 200g container bocconcini mozzarella pearls, drained
1/4 cup basil tomato spaghetti sauce (or homemade)
1/8- 1/4 cup parmesan romano cheese, grated
2 cloves garlic, finely chopped
1 -2 tsp dried oregano, to taste
1 egg
Fresh basil leaves to garnish
Instructions
Preheat oven to 400° F.
Roll out one sheet of puff pastry directly on a silpat pan liner or a piece of parchment paper until it is about an 11" x 14" rectangle. Take a fork and poke holes all over the pastry, leaving a one-inch border all around. Using the palm of your hands, gently roll up to form a border of dough.
Within that border, spread the tomato sauce evenly then sprinkle the Buffalo Mozzarella Pearls over top.
Slice the heirloom tomatoes and place them vertically, overlapping as you go. Experiment with color variations to make a colorful pattern on top.
Tomatoes can differ in the amount of juice they can to contain. If you have a particularly "juicy" variety.. perhaps drain or blot them with paper towels before laying the slices on top.
Sprinkle with the chopped garlic and oregano. Finish by sprinkling the parmesan cheese over all.
In a small bowl, whisk the egg with a drizzle of water to make a wash. Brush this egg mixture on the border of the pastry.
Bake for about 20 minutes or until the puff pastry has risen and lightly browned. I found this recipe to take longer because of the extra liquid in the tomato sauce and the tomatoes themselves. It may take up to 10 minutes longer to cook the bottom of the tart. Check carefully before removing from the oven.
Cool slightly and garnish with fresh basil leaves on top.
Serve warm or at room temperature.