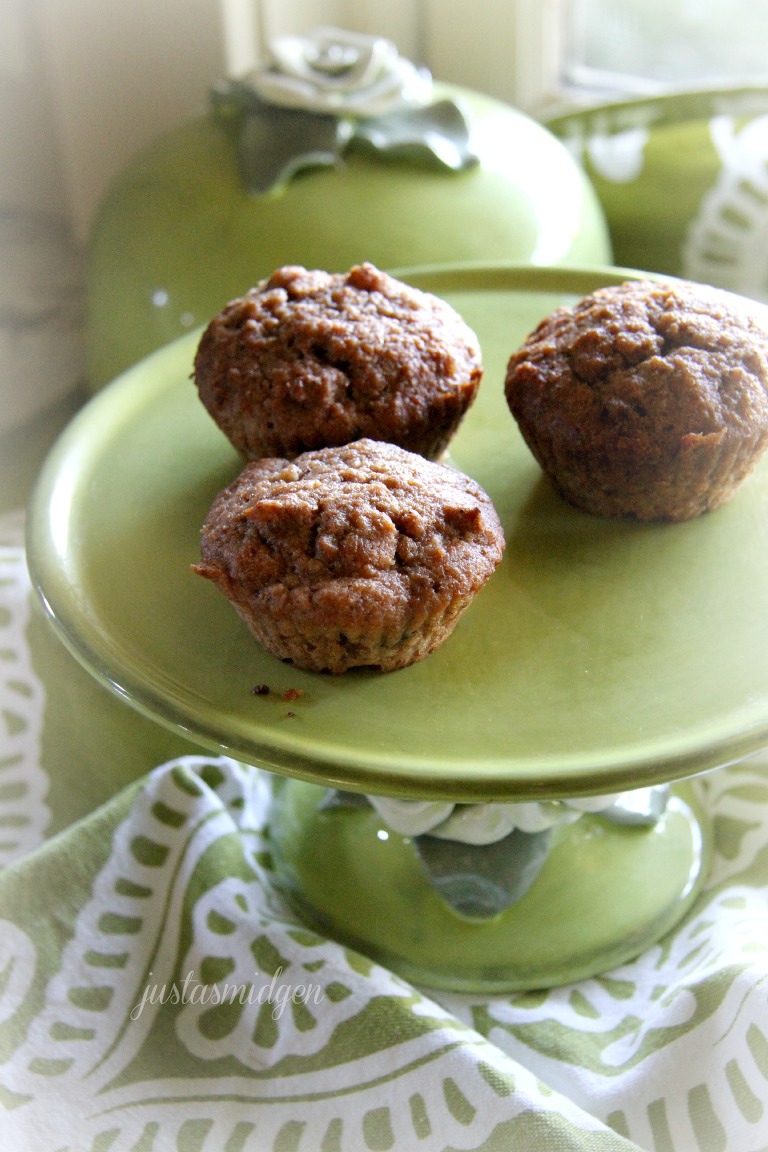 A little plot of earth
a shovel
seeds
rain
sun
and a hose
are all you'd need for a lovely little garden…
but to have an old rough and knotted limbed apple tree canopied backyard..
well, that would be just sensational, wouldn't it?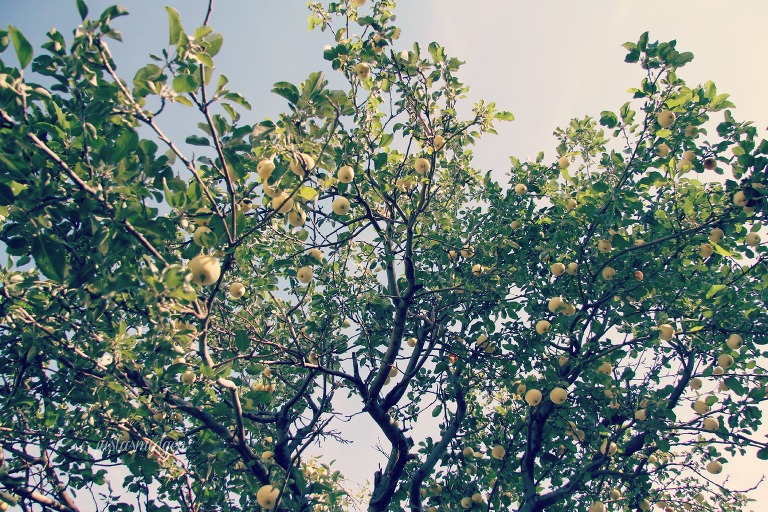 I knew crab apple trees flourished in Calgary.. but sweet apples?
Mona (you'll remember her from this post)
generously shared her apple picking ladder with me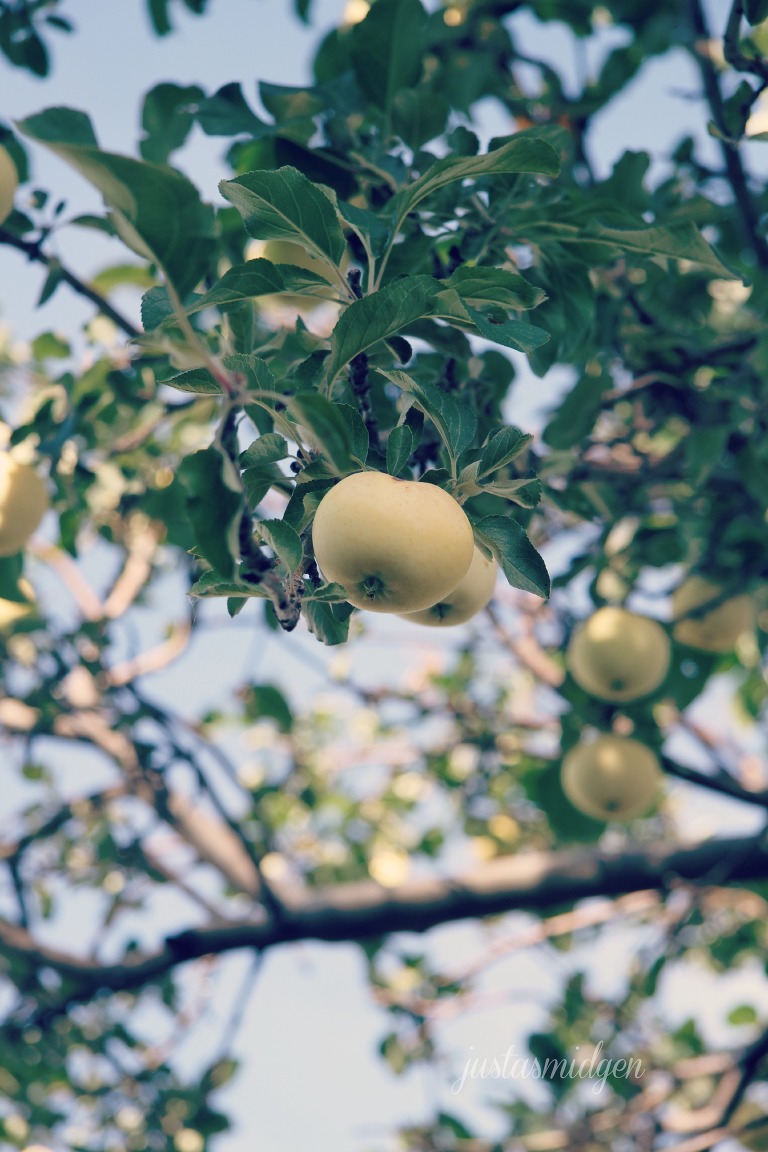 and I came home with almost a bushel.. of the sweetest, prettiest sap green apples I'd seen anywhere.. they trumped every apple I saw at the market!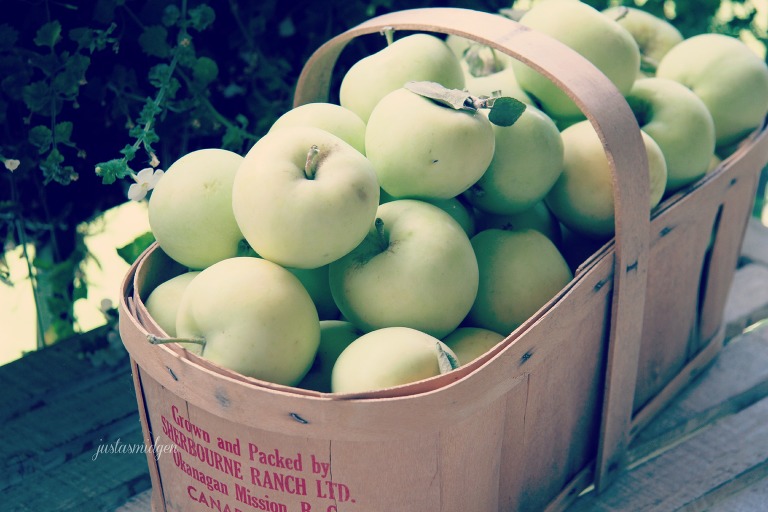 Now, I'd love to wax poetic how I sat with my Laguiole hand-soften wooden handled knife and cut away the peels of those apples..
but I'm a sucker for technology and gadgets and couldn't wait to put my handy little apple peeler/corer to work!
The person who invented this one is a genius, I think.. take a look..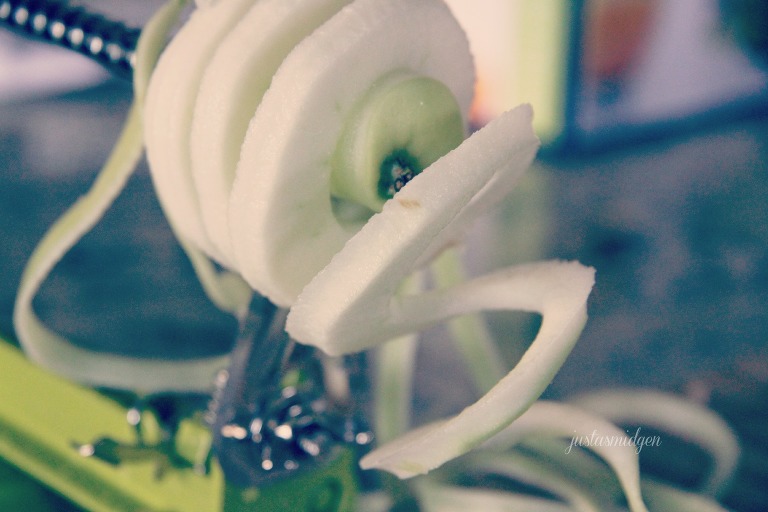 We simmered those apples into the sweetest batch of applesauce…
I'd like to give you the recipe, but I don't have one..
just add a splash of water to your apples and simmer in a big pot over a medium low heat.. keep adding splashes of water when it cooks dry
stir
when the apples soften.. add splashes of water to get the consistency you like
mash to reduce the size of the apple chunks or use a hand-held emulsion blender if you want a more liquid result (if using a standard blender, allow the applesauce to cool first)
stir in some cinnamon, nutmeg
or live life on the edge and experiment with a pinch or two of star anise..
oops.. almost forgot.. add a little sugar to taste, depending on how sweet your apples are…
you could can or freeze your sparkling jars of heaven
or just eat it straight out of the jar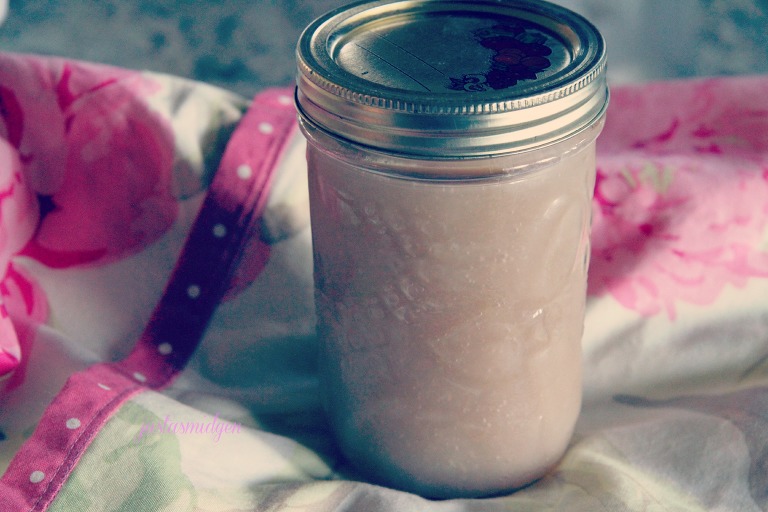 The rest of those apples went into my daughter's fragrant Apple Spice Muffins..
we simmered some small chunks of apple… just like making apple sauce
but stopped when the apples were just softened then added them to the batter
These little gems were soft, fluffy and moist.. perfect for a lunch box!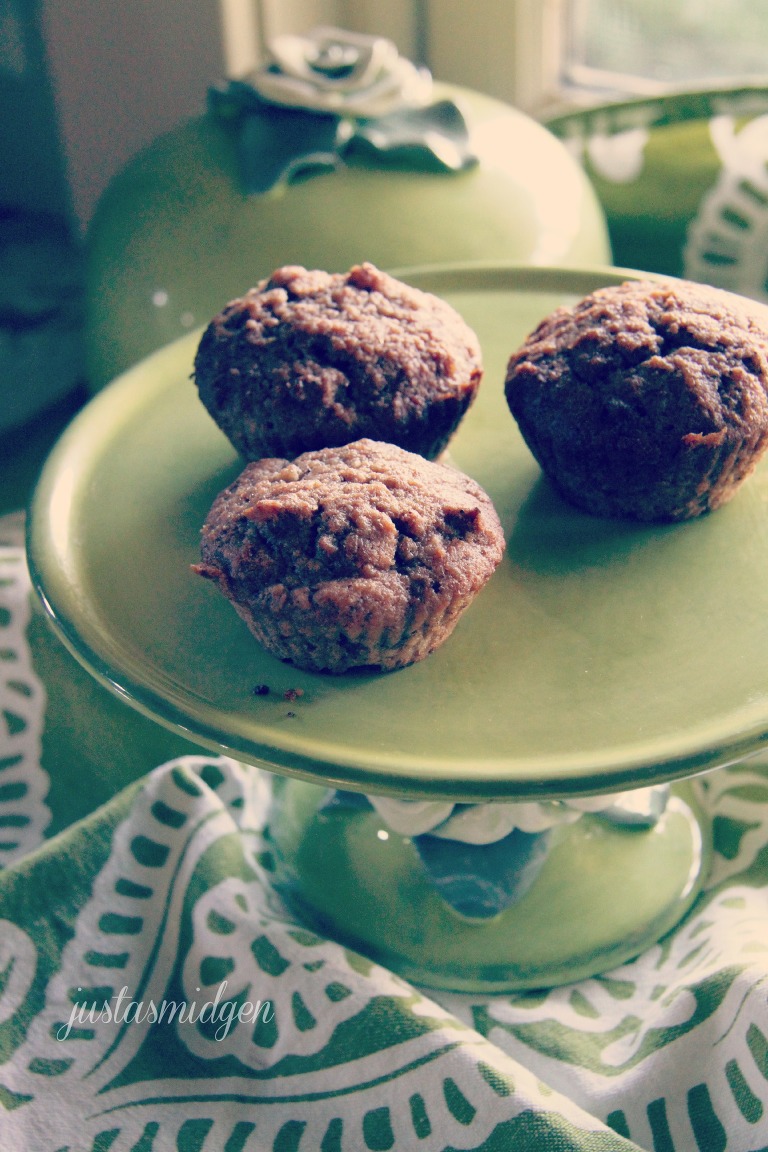 Saucy Apples and Spicy Muffins
Ingredients
1 apple, diced
2 cups whole wheat flour
1 1/2 tsp baking soda
1/4 tsp baking powder
1 tsp ground cinnamon
3/4 tsp nutmeg
1/2 tsp ground cloves
1 tsp salt
3/4 cup butter, margarine or Earth Balance Butter Spread
1 cup raw/cane sugar
2 large eggs
2 cups unsweetened applesauce
3/4 cup chopped walnuts
Instructions
Preheat the oven to 350° F. Line muffin tins with paper or silpat liners.
Simmer the diced apple in a small pot.. sprinkle with raw sugar, add a splash of water as needed if apple cooks dry. Cook until apple pieces have softened through. Remove from pot and allow to cool.
In a large bowl, whisk together all dry ingredients, from flour to salt.
In a mixing bowl fitted with a paddle, beat the butter on medium speed until soft and fluffy. Add eggs, beating well after each addition.
With the mixer on low, add the dry ingredients, alternating with the apple sauce. Gently mix in the walnuts and cooked and cooled apple pieces.
Fill muffin cups 2/3 full and bake for about 25-35 minutes, or until a toothpick inserted in the middle comes out clean.