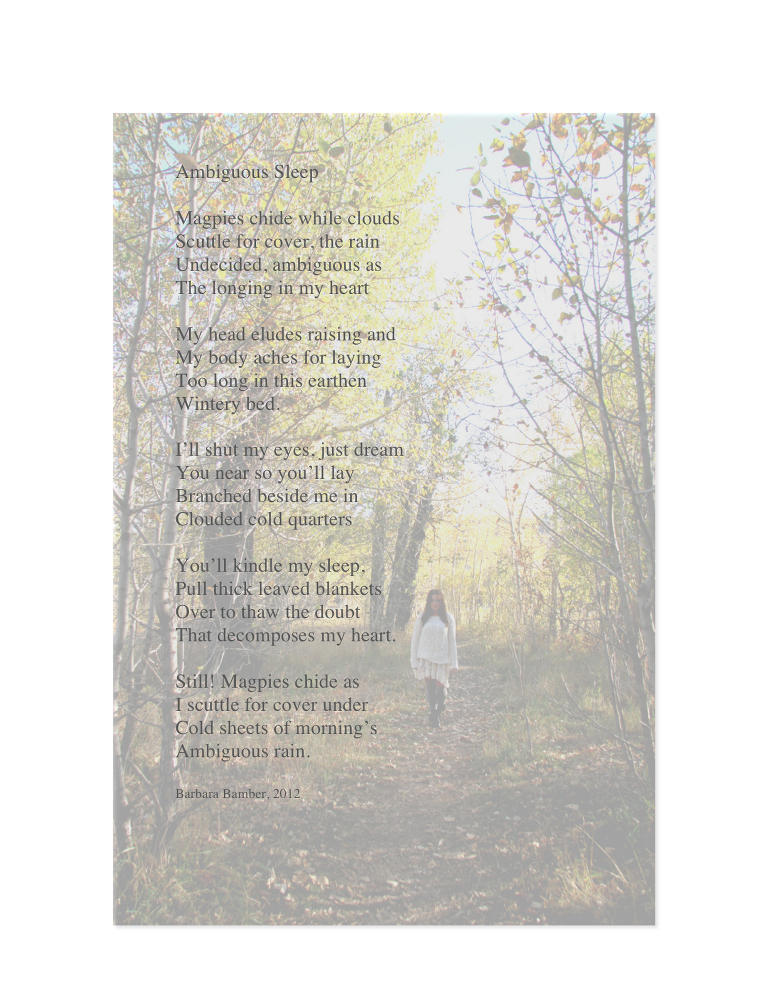 ♥
Disclaimer: I should mention now that these poems and ramblings of mine are not always a reflection of recent occurrences in my life.. but words that arise from a feeling I "get" from the weather, the mood of the day, I guess, stray thoughts like a dog that wanders. Rest assured that I am not languishing in bed, longing for a lost love.. but writing from a long since memory. In real time, I'm enjoying a bowl of this comfort food for breakfast and deciding whether to go to the gym, given the rain through glass panes:D
♥
I  love the deluge of colors from each new season .. I've replaced my front planters with reds and oranges and dragged my reluctant boy out for photos. How else will he remember what "19" is like? Incredibly, in just one day the leaves had lost their brilliant shades of orange and lay wounded on the forest floor. No matter.. it made a mood all its own for my photos.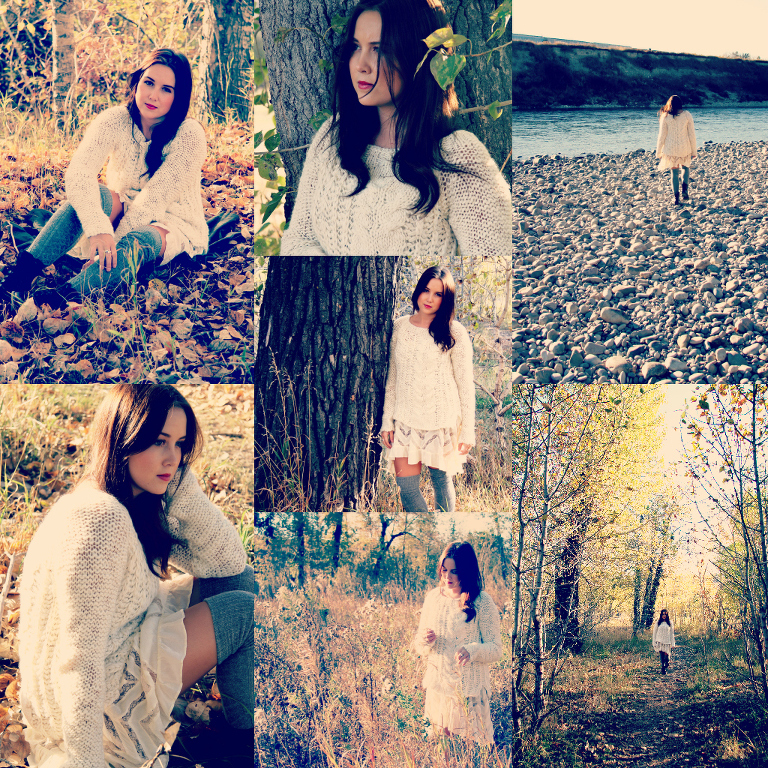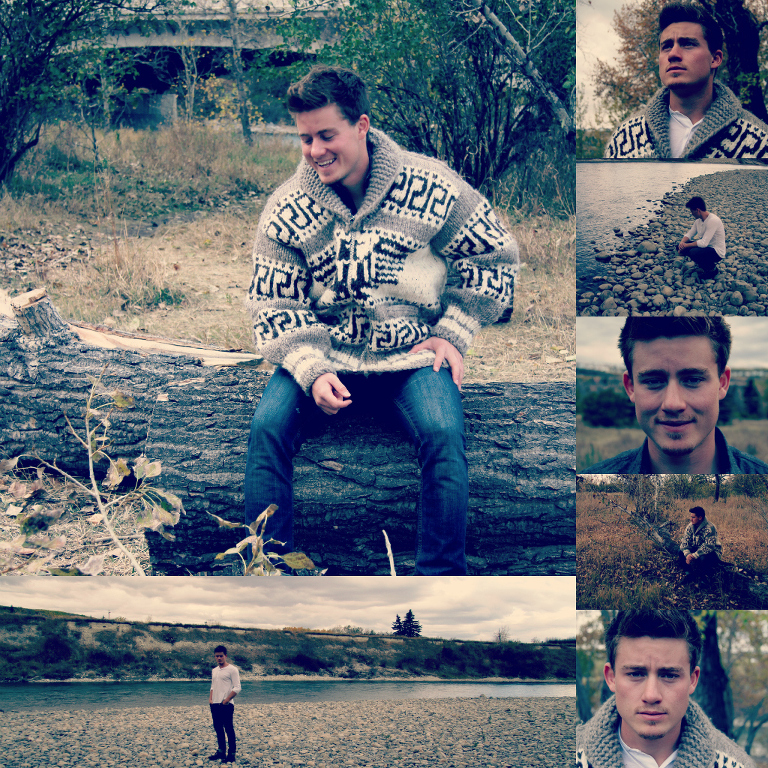 ♥
This lovely Moroccan dish captures the tumble of Autumn Leaves, I think… and I thought I'd better document our Thanksgiving Sweet Potato recipe for posterity.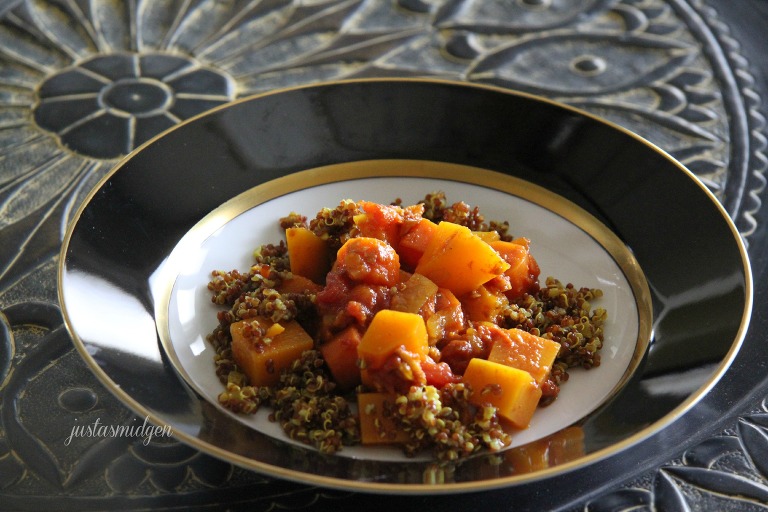 Quinoa with Moroccan Winter Squash Stew
Ingredients
Stew
2 tbsp olive oil
1 cup chopped onion
3-4 garlic cloves, chopped
2 tsp Hungarian sweet paprika
1 tsp salt
1/2 tsp black pepper
1/2 tsp ground coriander
1/2 tsp ground cumin
1/2 tsp turmeric
1/2 tsp ground ginger
1/2 tsp cayenne pepper
Pinch saffron
1 cup water
1 14-ounce can diced tomatoes, drained
2 tbsp fresh lemon juice
3 cups 1-inch cubed, peeled butternut squash
2 cups 3/4-inch chunks peeled carrot
Quinoa
1 cup red quinoa
1 tbsp butter
1 tbsp olive oil
1/2 cup finely chopped onion
1/4 cup finely chopped and peeled carrot
2 garlic cloves, minced
1/2 tsp salt
1/2 tsp turmeric
2 cups water
1/2 cup chopped fresh cilantro, divided
2 tsp chopped fresh mint, divided
Instructions
Stew
Heat oil over medium heat in a large saucepan or wok. Add onion, sauté until soft, about 5 minutes. Add garlic, stir 1 minute. Add paprika and next 8 ingredients through to and including the saffron. Stir another minute. Add the water, tomatoes and lemon juice. Bring to a boil. Add squash and carrots, cover and simmer over medium low heat for about 20 minutes or until squash is fork tender. Season with salt and pepper to taste.
Quinoa
Rinse and drain quinoa as needed. Melt butter with oil in a large saucepan over medium heat. Add minced onion and carrot. Cover, cook until veggies begin to brown and soften, about 10 minutes. Add garlic, salt and turmeric and cook for 1 more minute. Add quinoa and stir 1 minute. Add 2 cups water. Bring to a boil, reduce heat to medium low. Cover and simmer until all liquid is absorbed and quinoa is tender, about 15 minutes.
Assembly
Stir half the cilantro and mint into the stew. Spoon quinoa on dishes, forming a well in the center. Spoon the stew into the well. Garnish with remaining cilantro and mint.
♥
Special thank you to Jean and Paul for hosting Thanksgiving dinner this year! For 21 years I have been conscripted to make "that sweet potato dish we love". After a lot of confusion, I realized that when everyone says "sweet potato", they really meant yams.. a much larger, more vibrant relative. I'm sure this recipe came from Best of Bridge, but I just wing it now. This recipe can be taken a whole lot of other places.. with the addition of cinnamon and nutmeg, maple syrup.. go wild.. and if you do, I'd love to know!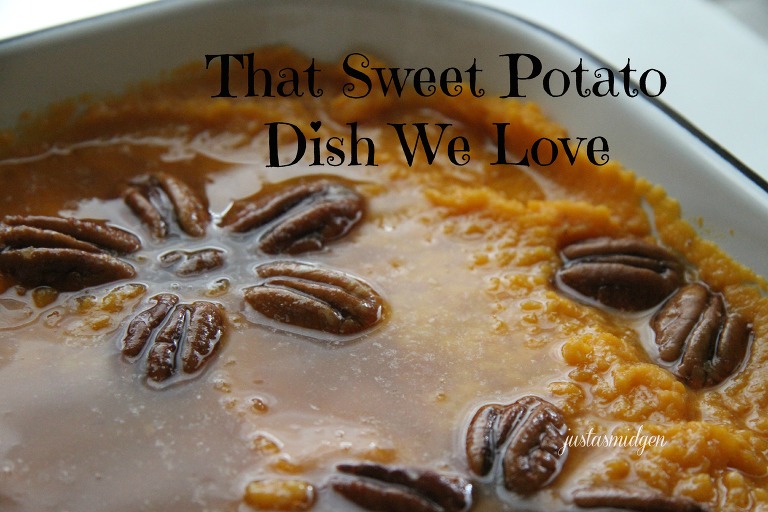 That Sweet Potato Dish We Love
Ingredients
3-4 large (huge) yams (if using small golden sweet potatoes, you'll need twice that)
1/8 cup butter
Cream (optional)
1/4 – 1/2 cup brown sugar
1/4 – 1/2 cup butter
whole pecan halves
Instructions
Peel and chop (ugg) yams into 2 inch pieces. Place in a large pot and cover with water. Salt to taste. Bring to a boil and cook until yams are fork tender.
Drain and mash the sweet potato by hand or with an immersion blender (getting fancy here). Whip in 1/8th of a cup of butter or more to taste. If the mixture is too thick, add a little cream until you get the consistency you wish.
Spoon into a buttered 9×13? baking dish.
In a microwavable dish, measure out the butter and microwave just until butter is melted. Add the brown sugar and microwave again, just 15-20 seconds until the brown sugar begins to dissolve. If your baking dish is wide, you'll need the full 1/2 cups of brown sugar and butter. If your dish is narrower at the top, you can get away with less.. just make sure the butter and brown sugar are in equal amounts.
Place the pecan halves in a pleasing arrangement over top of the yam.. or just scatter like leaves. Whisk the butter and brown sugar mixture and pour over the entire top. Tilt the pan to make sure that it covers all of the yam mixture.
Bake in any temperature oven until the yams are hot and the mixture on top is bubbling and melted.
♥
Thanks to everyone who took the time to vote!!