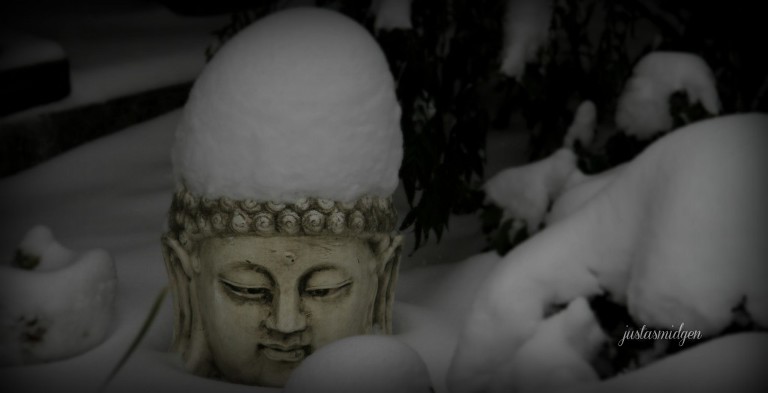 If hindsight is 20-20,
what is intuition?
♥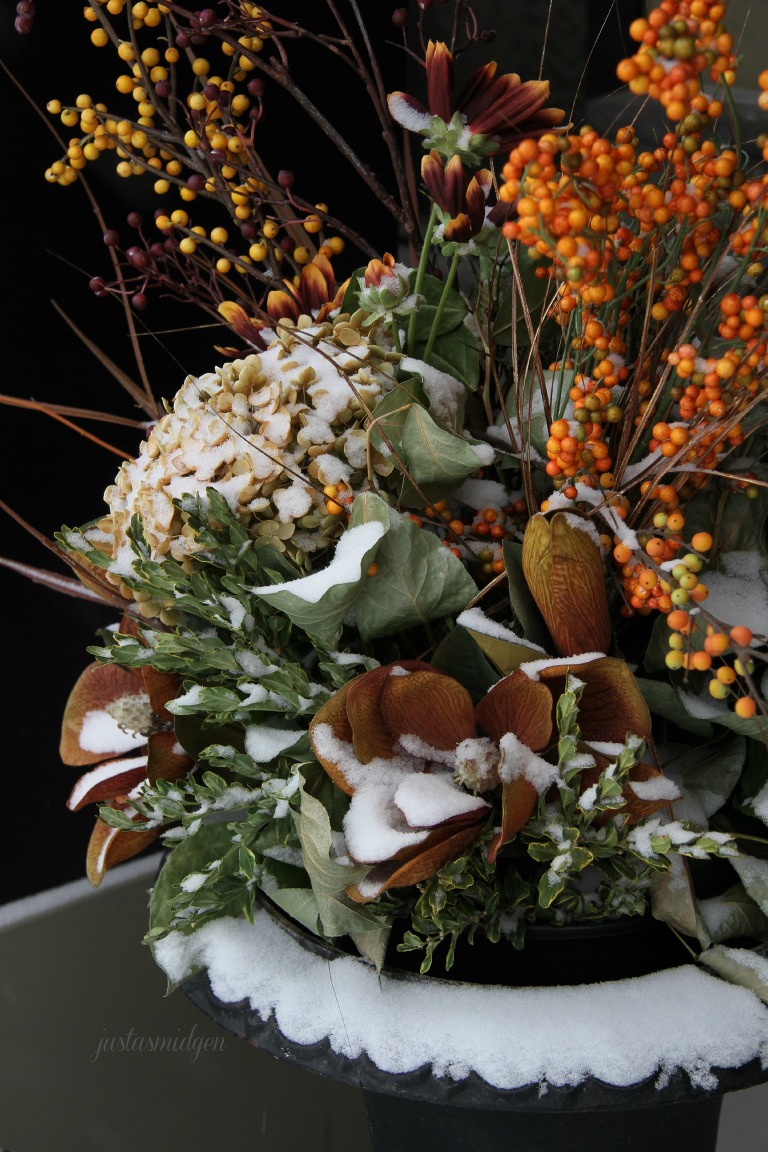 I should have intuited, that after a long week of birthday planning
and no sleep..
the doctor would confirm an ear-infection.
No worries.. drugs were prescribed, along with a cough syrup that I hope
..will knock me out cold.
Except, now both of my children.. have headaches and sore throats..
♥
I should have also intuited this snowfall after all, we do live in Calgary
…and no one has their snow tires on yet..
♥
In case I don't wake up from my coma in  a few days a week…
here is my favorite Whitewater Cooks soup. It started out as a simple Minestrone..
but feeling frugal
I added heaps of veggies that were languishing in my fridge's crisper.
Comfort food is just what we need now,
because my son's birthday is in just one week… and I have another cake to bake and a birthday to plan!
♥

Until then..
I'm curling up under a thick fur blanket
..with the massive storm that has hit the Calgary region,
I plan to be here a while.
♥
Whitewater Cooks Minestrone
Whitewater Cooks Minestrone Soup
Ingredients
4-5 slices bacon, diced
2 tbsp butter
4-5 cloves garlic, minced
2 carrots, diced
1 large onion, diced
1 leek, white part only, diced
3 cups cabbage, shredded
1 zucchini, chopped
3-4 smaller new potatoes, skin on and chopped
1 small (4 inch) sweet potato, chopped
1 large handful spinach
8-10 button mushrooms, stems off and chopped
1 litre chicken stock
1 litre beef stock
2 tbsp tomato paste
1 cup dry red wine
4-5 leaves fresh basil
2 tsp dried oregano
2-3 stems fresh oregano leaves
black pepper, to taste
salt, to taste
1 14-oz tin butter beans
1 14-oz tin red lentils
2 roma tomatoes
1/2 cup small pasta
fresh parmesan for sprinkling
Instructions
Fry bacon pieces in the bottom of a large stockpot until cooked through. Add the butter, garlic, carrots, onion and leek. Saute over medium heat until onions are translucent. Add in the cabbage, zucchini, new potatoes, sweet potatoes, spinach and mushrooms. Pour in the chicken and beef stocks and add the red wine. Add the basil, oregano, salt and pepper. Stir to mix and bring to a boil. Reduce heat and simmer for about 15 minutes.
Rinse and add the beans and red lentils, tomatoes, and pasta. Cook for an additional 10 minutes, simmering until the pasta is done. Adjust seasonings to taste.
Ladle into cups and sprinkle parmesan cheese over and serve.
Notes
Adapted from White Water Cooks