Which one of these is a little white lie:
1. I'm still swimming, it gets easier every day.
2. I didn't make either of these pies.
3. I made two pies and gave both of them away.
4. I made these pies, ate a slice of both and I swam an extra 50 laps to make up for it.
5. I just had to make the Black-Bottom Pumpkin Pie because it reminded me of my swimsuit.
What? So there was more than one lie, I lied about that too. What's a little white lie between friends?

When I was volunteering last Friday, Anne remarked that this was absolutely the best pumpkin pie she'd ever tasted. She spoke so longingly and fervently about it, I just had to make one for her so she could enjoy it again.
Then I thought, why not make a Gluten-Free Pumpkin Pie too, because even Gluten-Free people celebrate Thanksgiving. If I had to be honest, those little Stem Ginger Cookies made a better crumb crust.
I think I'm in time for the American Thanksgiving. In Canada, we're finished with Thanksgiving, we've already moved on to Remembrance Day, we've started our Christmas shopping and are drinking lattés from Red Starbucks Cups..
Keep up, will you, People!

[amd-zlrecipe-recipe:105]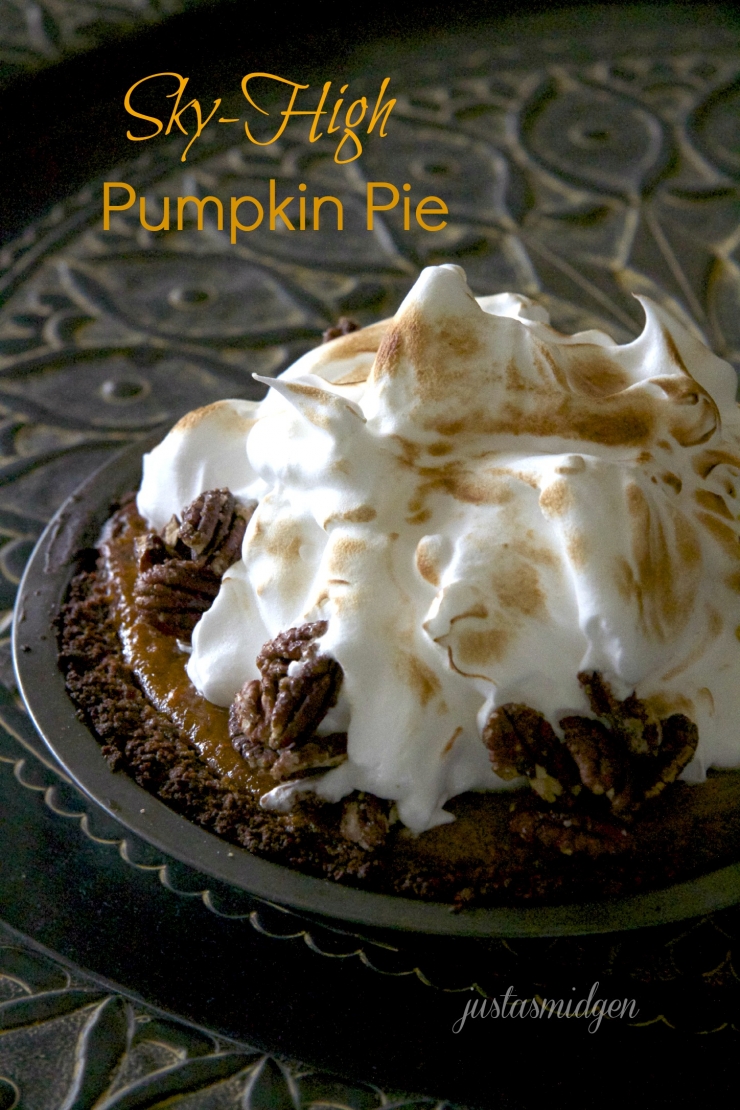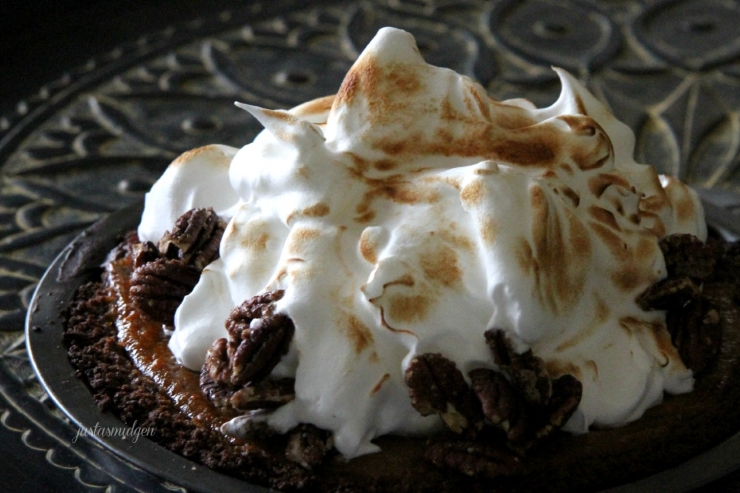 [amd-zlrecipe-recipe:106]