The following is an excerpt from a post I made one year ago…
The Field of Crosses
"As my daughter quietly steered our vehicle home along Memorial Drive and the banks of the Bow River, we saw floodlights shining in the distance and the figures of people, photographers took shape and appeared out of the darkness. There on the side of our beautiful tree-lined street was a field filled with thousands of white crosses… The Field of Crosses… so many crosses it took my breath away. We had chanced upon a sacred place."
Lest we forget…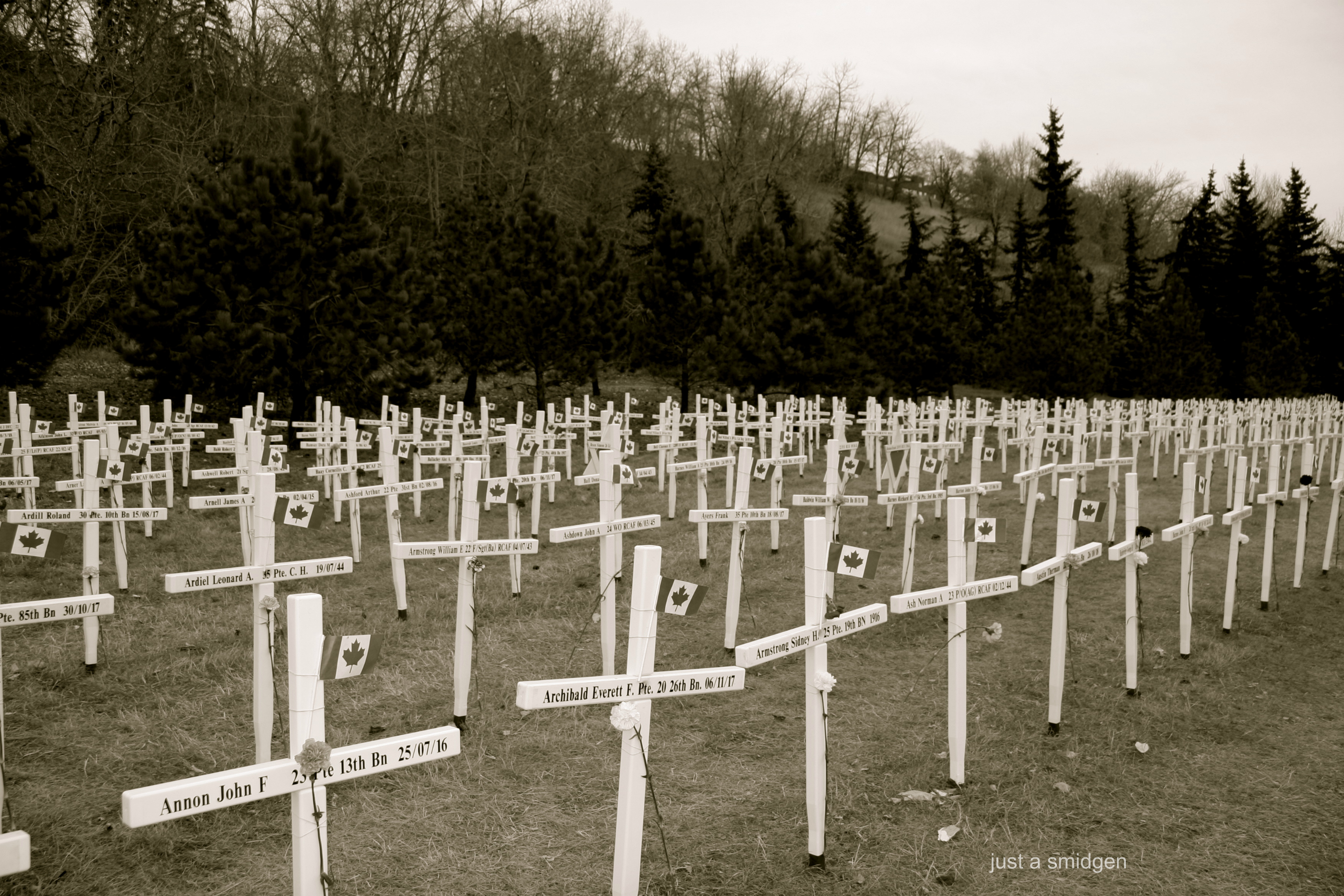 "Each cross was marked with a name, rank, infantry name and date of death… and we were rendered speechless, humbled in the quiet that ensued and filled with a deep sense of longing, sadness and gratitude that took hold in our hearts."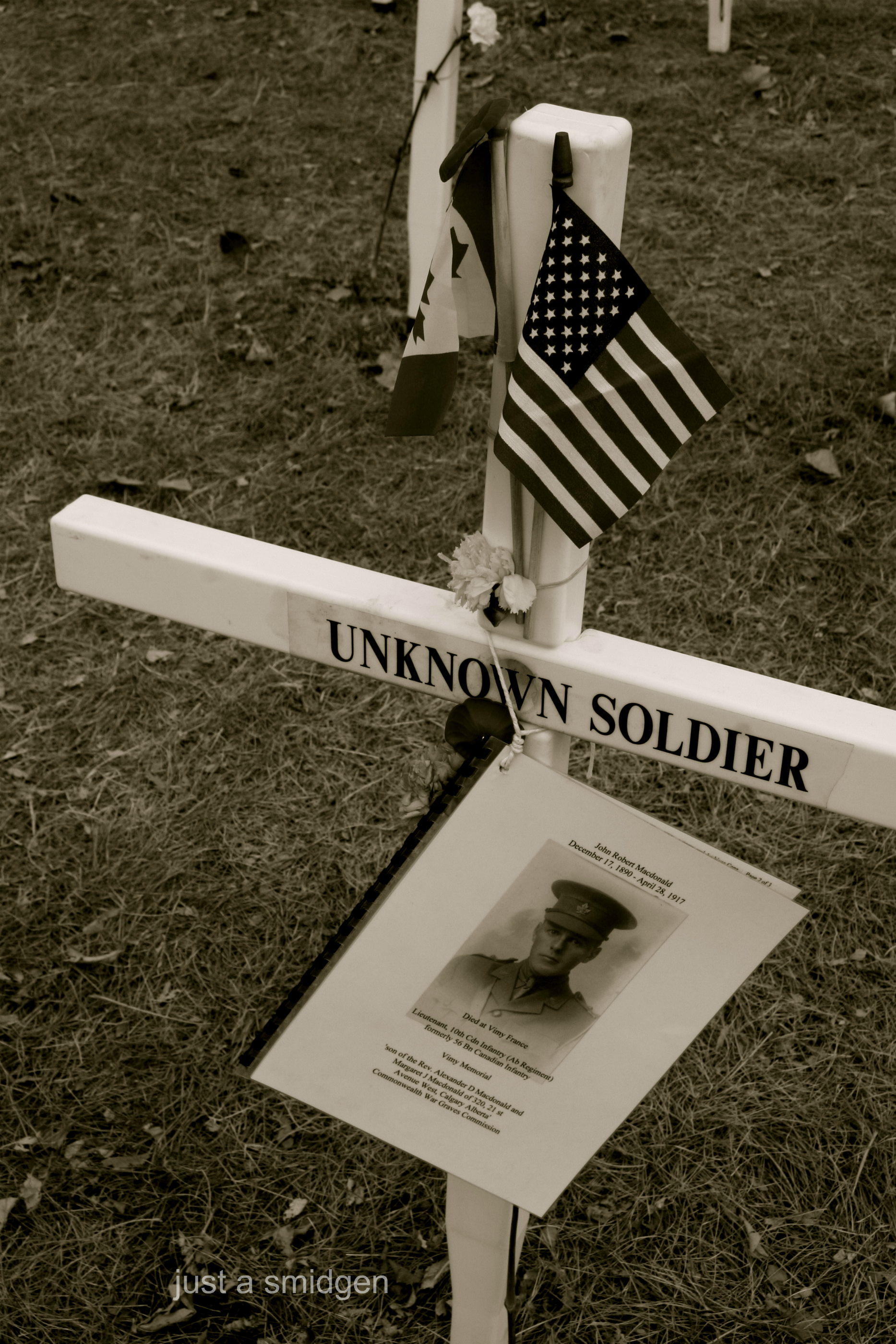 "How fortunate we are to live in a country where we can be the director of our own lives and the lives of our children. It wasn't always so.
Those named on white crosses made the ultimate sacrifice so that generations of people to come could live in freedom.
And now… we get to choose… what to think.. how to live… and who to love…"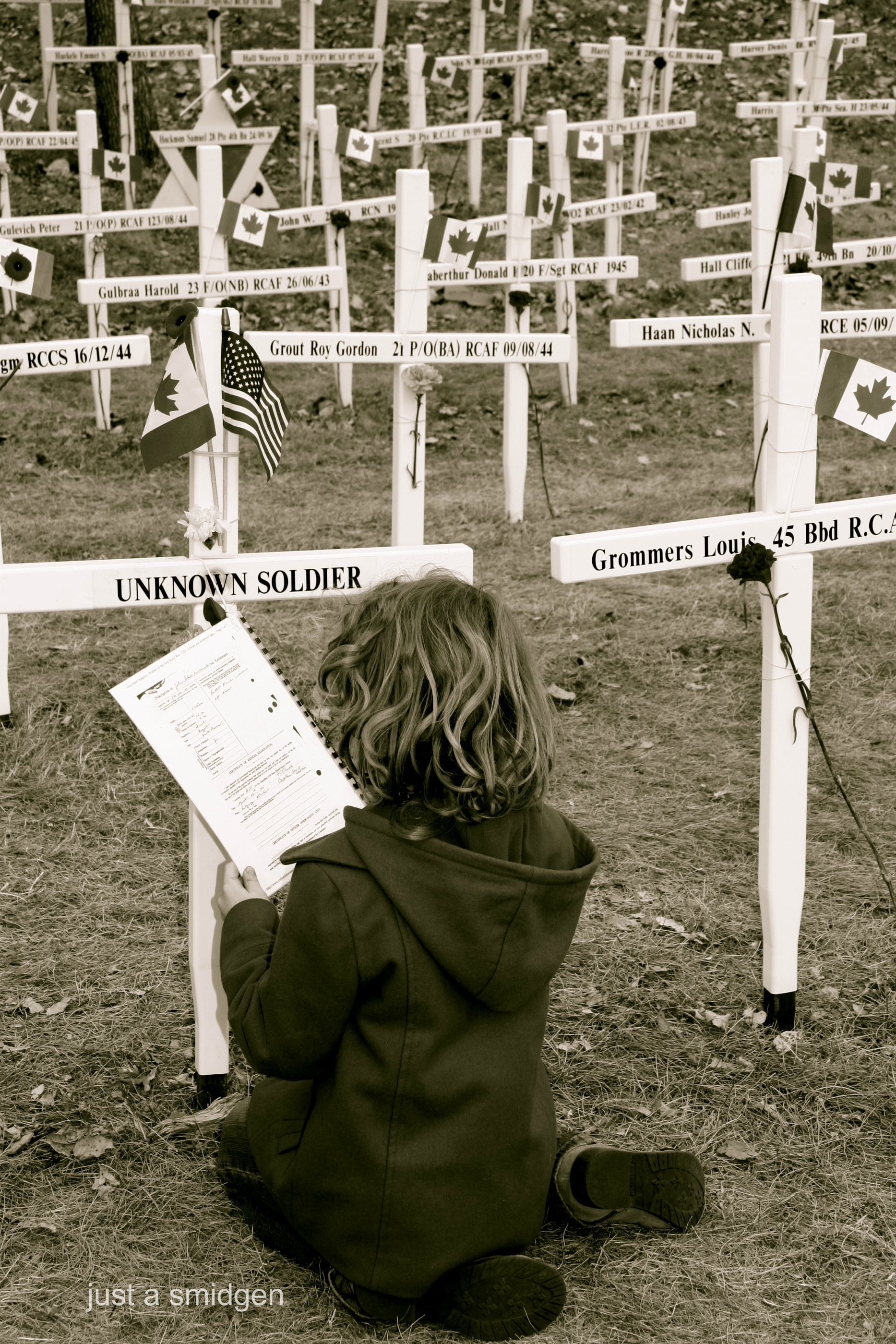 One of the joys of cooking is experiencing the undeniable inspiration and indigenous ingredients that can be discovered from bloggers in different countries around the world.
This salad reminds me of the Fields of Poppies..
Vegan Lebanese Couscous with Roasted Tomatoes and Olives
(adapted from Smitten Kitchen)
*Lebanese Couscous ("Moghrabieh") can be purchased at the Williams-Sonoma store in Chinook Mall or an international specialty food market.
"Good for the earth and good for you, this wheat used to make this couscous is grown from heirloom seeds that promote agricultural diversity as well as authentic flavor. Grown, milled and rolled in Lebanon, the couscous offers authentic nutty flavor and creamy texture – just right for soups, stews and side dishes.
Lebanese couscous is a large, irregular-shaped pearl pasta made from semolina flour.
This nutritious grain is exceptionally versatile and flavorful.
It pairs well with a variety of flavors, and is ideal in soups and stews, or on its own as a simple side dish.
The wheat is sustainably grown on Lebanese farms.
These botanical heirlooms are a part of living history, supporting centuries-old plant varieties and preserving the genetic diversity of our food supply."
[amd-zlrecipe-recipe:104]