If you've been here a while, you know I'm all about slow food, taking the time to enjoy the cooking or baking process..
often I'll have music playing in the background to enhance the experience. But I'll let you in on a secret, I, too, have those nights when it's just crazy busy and I'd give my last cupcake for a dinner that's fast.. really, really fast.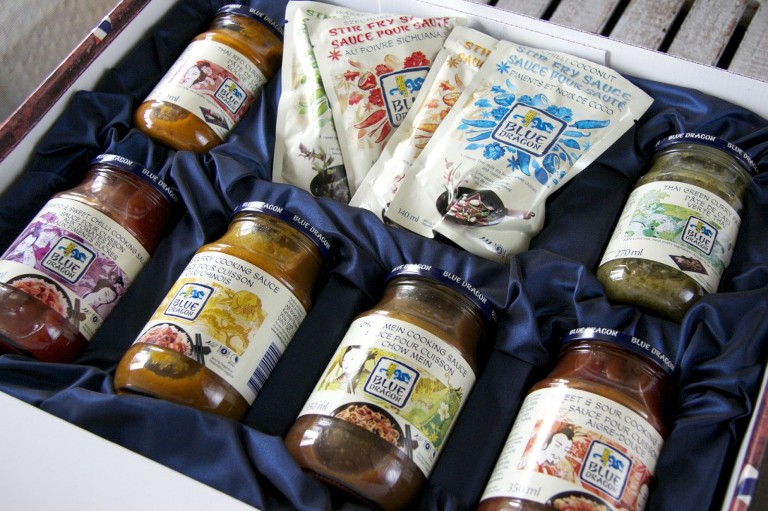 Then I consider the options: drive through, takeout,  delivery, deli pre-made, gourmet deli pre-made, Kraft Dinner (shudder) or… maybe a good old BLT. I've been on the look-out for something healthier, something that I can whip up and look like I've been slaving in the kitchen all afternoon.. but the catch was, it's got to be healthy. These days that's pretty much been the deal-breaker, until now..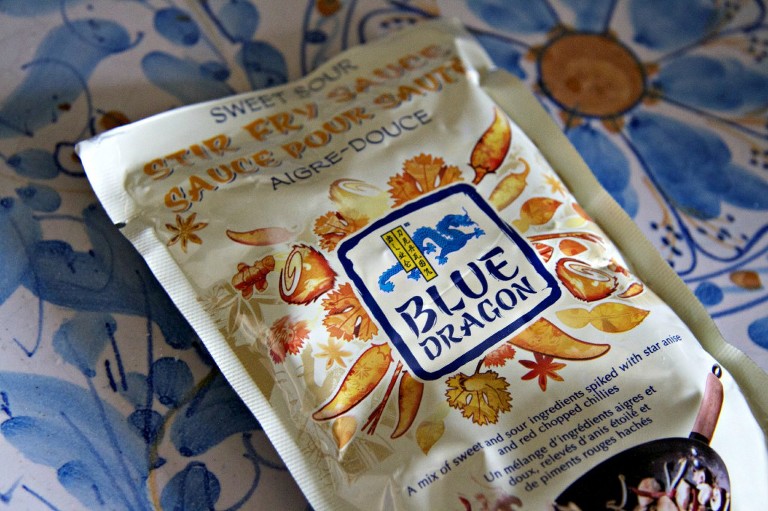 One of the little perks of food blogging is being given the opportunity to experience new products, so when I was contacted by Blue Dragon to do a little cooking with their quick stir-fry sauces, pastes and cooking sauces I was definitely intrigued… but they still had to be healthy. What jar in the Asian Cooking Aisle do you know that looks like it hasn't got some strange non-food ingredients lurking in those dark containers? Ever try reading the ingredient list?
Blue Dragon is a fresh, new face on the scene and offer authentic ingredients and a fast spin on Chinese, Vietnamese, Thai and Japanese cooking. Fry up some veggies,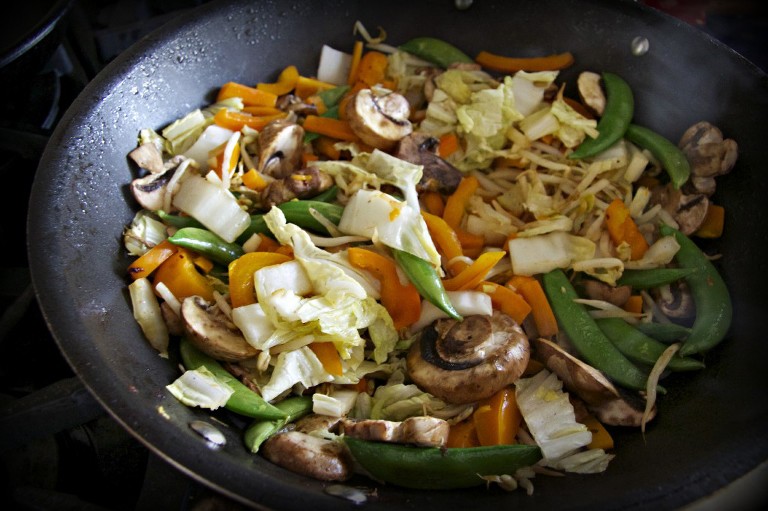 add meat or shellfish if you wish, and simply add in one of their sauces.
Dinner could be ready in 15 minutes? Well, that sure caught my attention. But how authentic were the ingredients? These sauces are made with high quality ingredients (star anise!), no msg, and lower sodium levels. These are ingredients you'd find in most kitchens.. with words on the back that you can pronounce. It's no mystery why these little sauces will be found in my pantry from now on.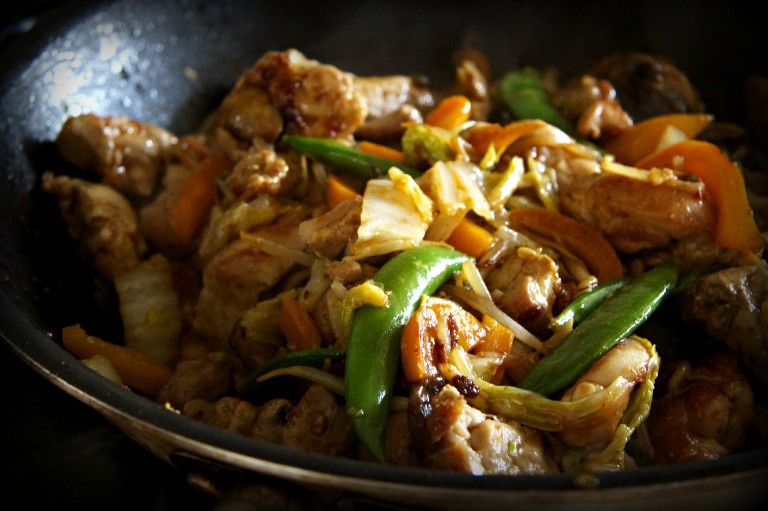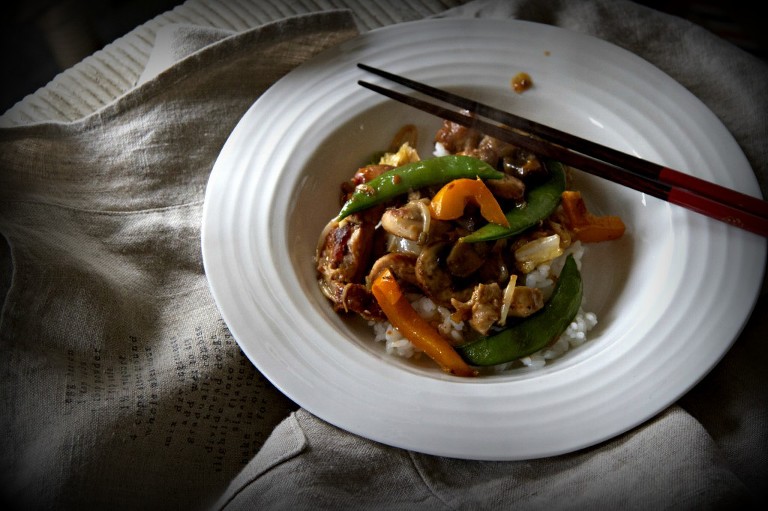 I had to ask.. where would I find Blue Dragon products and was told they are big in the UK and are now rolling out in western Canada. I was told Sobeys West, Federated Co-op, Calgary Co-op, and some Associated Grocers. Our neighborhood Sobeys only carried a few products but I sure hope they expand their line before my trial box runs out!
If you live in Canada, you, too, can have a trial box shipped out to you. One lucky Canadian winner will have this pretty box shipped directly to their home. There are no big requirements here, just leave a comment telling me what your fast go-to healthy dinner is and enter on the Rafflecopter widget below. I'm thinking that this box would be perfect for a school craft as well. Did I mention, you have to be Canadian to enter?