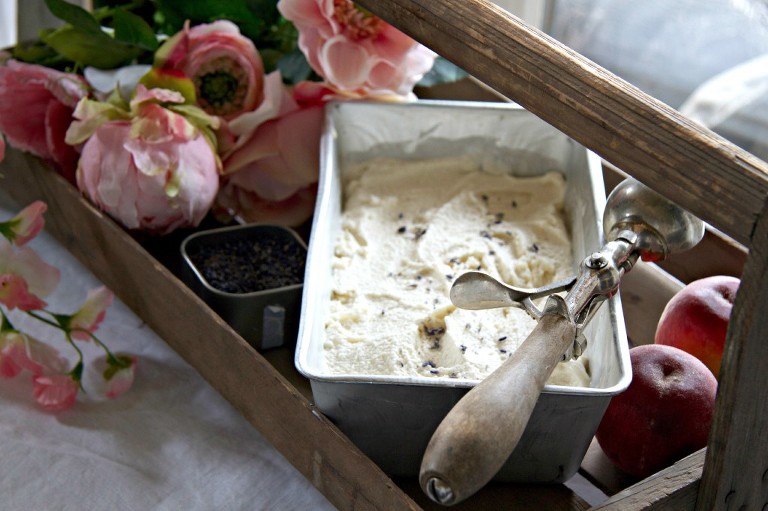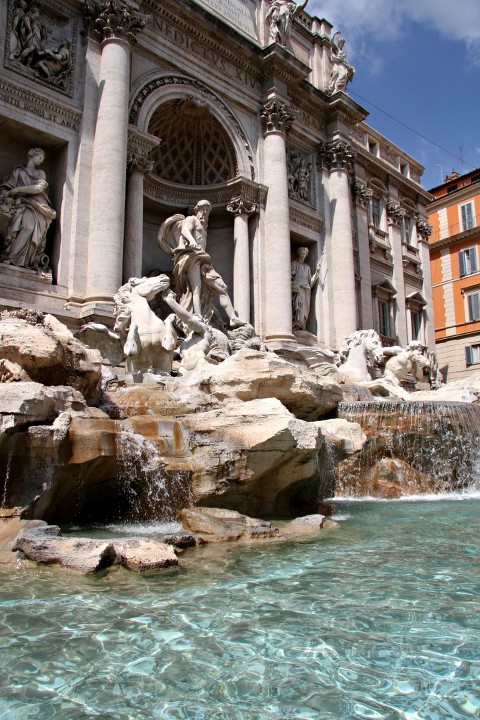 I seem to be writing about our travels in random order, so you've seen the Isle of Capri.. but Sorrento will have to wait for another day. Today I'd like you to escape with me to Rome. (Wouldn't a blogging conference in Italy be just the best?!) We arrived in Rome by train, unpacked and went straight to the Trevi Fountain and the Pantheon. The last time I tossed a coin in the fountain was in my 20's.. not much has changed (grin, except maybe me) which is truly the most astounding concept. We reflected on factories and bridges that have collapsed in recent news.. and yet these stunning masterpieces of architecture were made without the benefit of tools and technology and still stand majestically centuries later.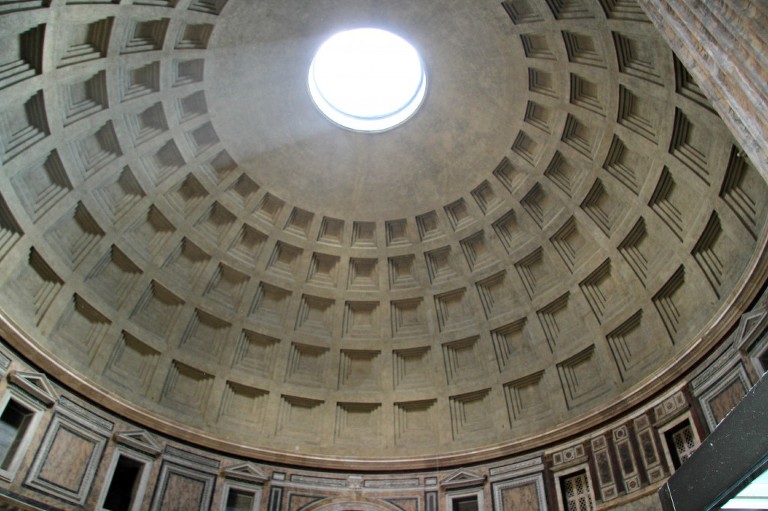 And then there's the art..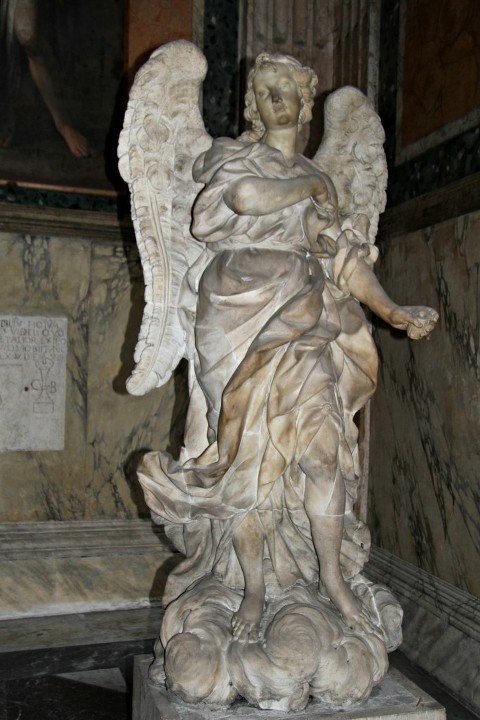 This was one of our absolute favorite cities to visit because it is so steeped in art and history.. turn any corner and you are surrounded by ancient ruins. The Forum and Coliseum tour was a favorite. If you decide to visit, make sure you spend the extra dollars and book a tour ahead of time to "skip the lines".. I was shocked at the long lineups that extended for blocks. We were also able to go underground and up on top of the Coliseum, places where general admission wouldn't allow you to visit.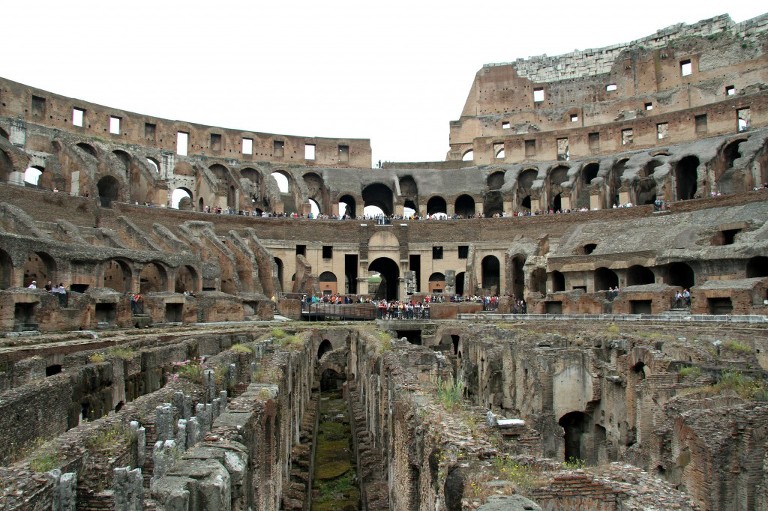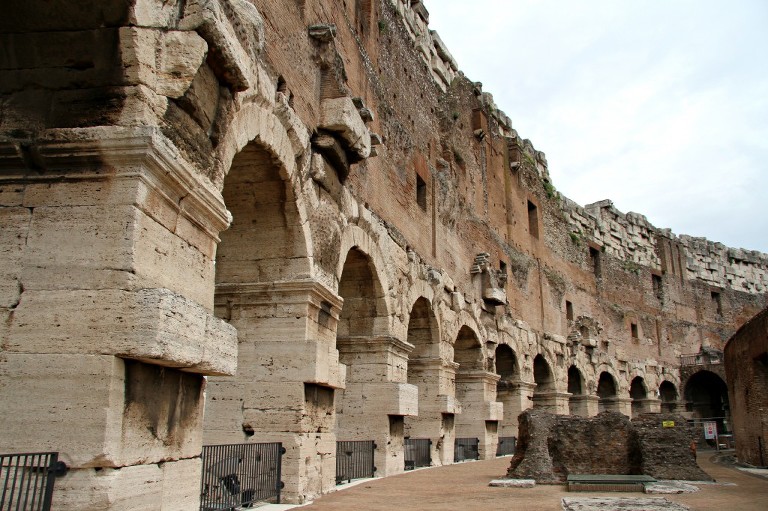 I think the Forum touched me most, for this was the hub of a community long ago. To walk along the same paths that others once did was a moving experience.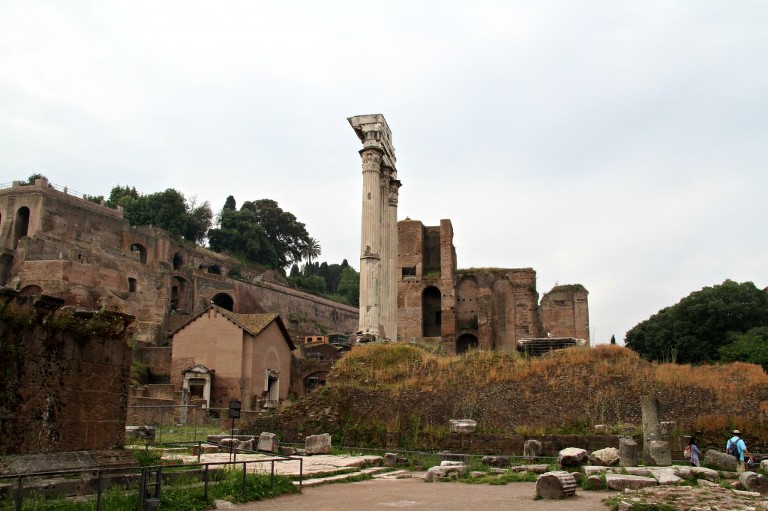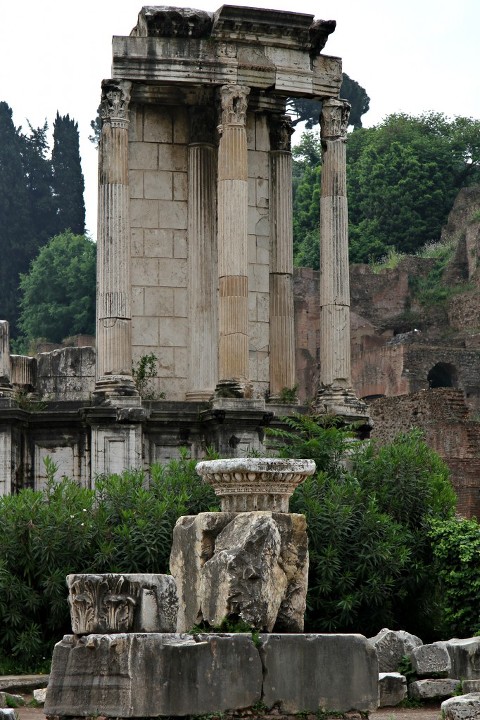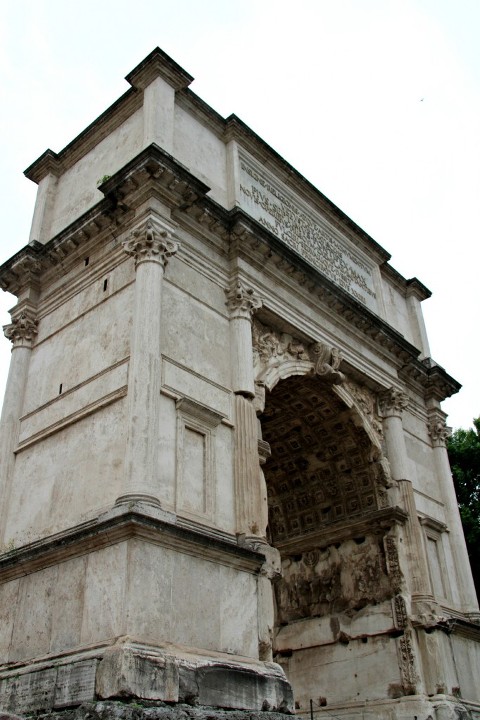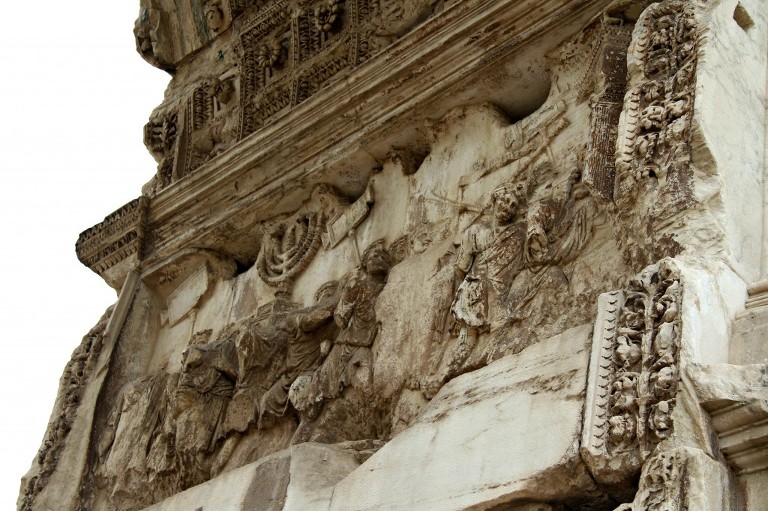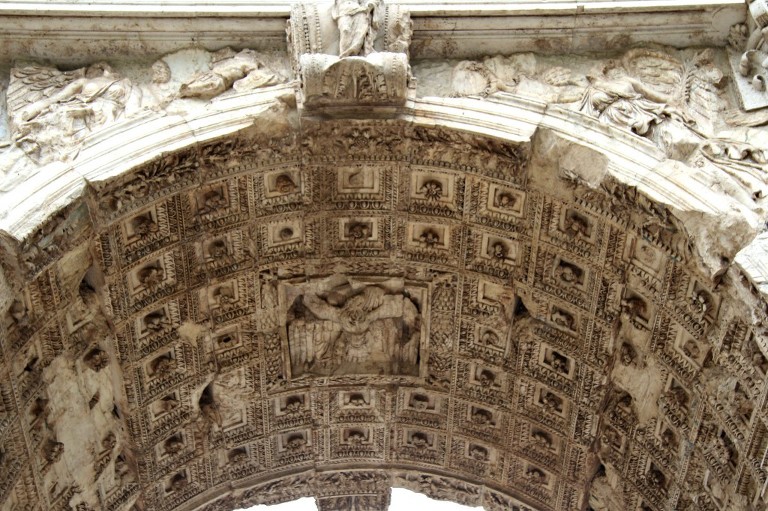 Being a lover of writing and words.. I was mesmerized by blocks of chiseled lettering.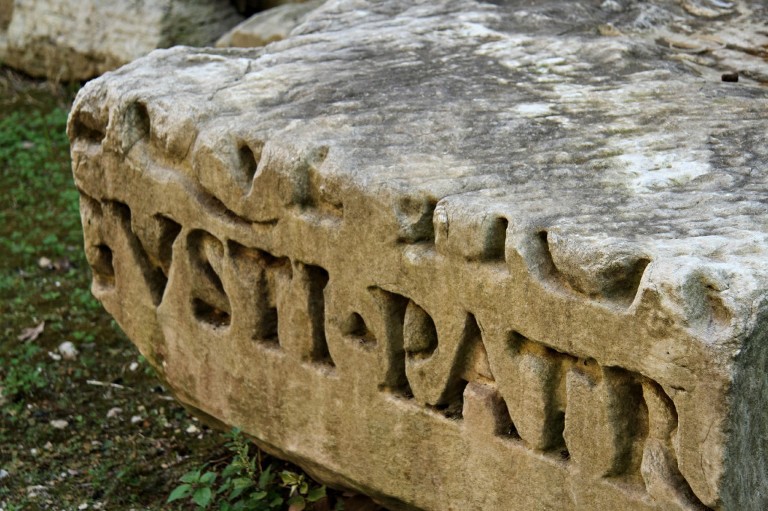 We turned so many corners.. wandered down roads that led in the opposite direction of the one intended. Roads there are like the spokes of a wheel, take the wrong street and you rapidly head north instead of the intended southerly direction. Apart from one momentous "ramble" where we walked for an few hours only to end up where we'd begun, getting lost in Rome was part of the fun. Walking on uneven cobblestone roads provided more than enough of a work-out which was a great thing after indulging in basket upon basket of bread, plates of pasta, bottles of wine and the gelato that just had to be sampled almost every second day.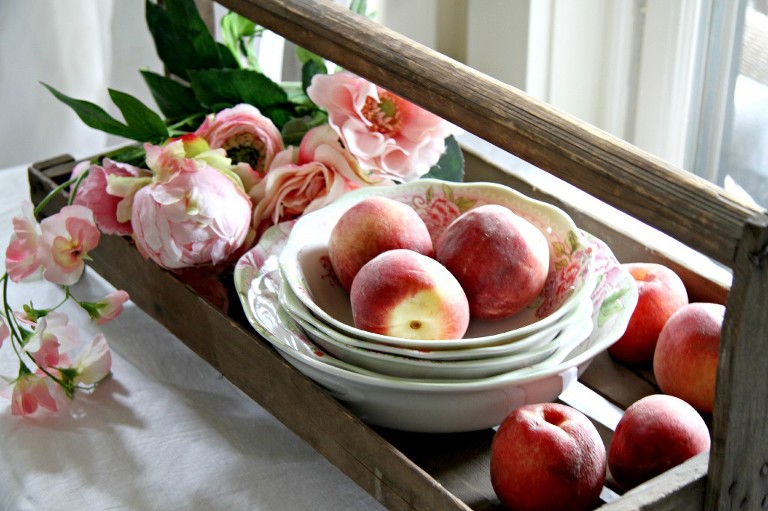 Every shop had its signature flavors. I was hoping to try them all but was defeated;)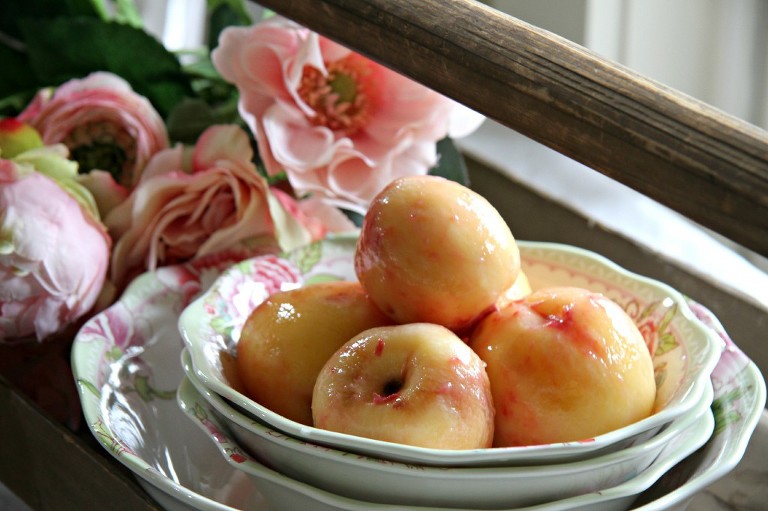 I determined then and there that I simply must master making my own gelato once I was back in Smidge's kitchen.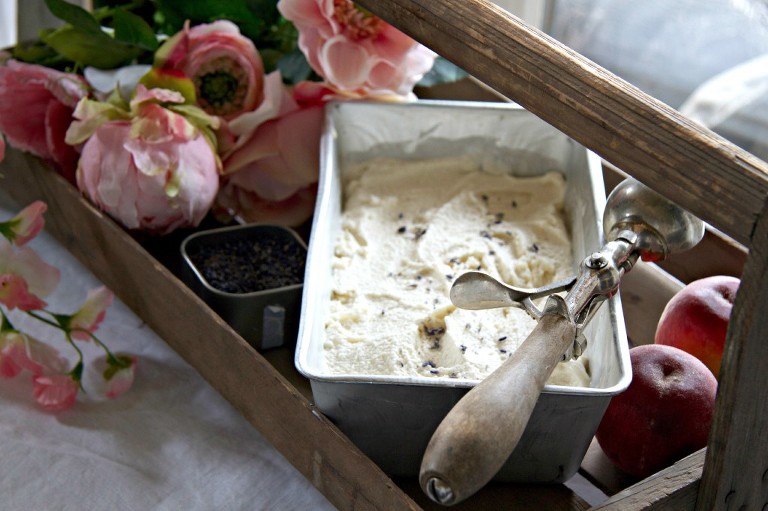 It didn't appear too difficult, gelato just has a lower fat content than ice cream and is served at a warmer temperature so that flavors are enhanced and it can be scooped easily.
One of the challenges faced when making gelato at home is the resulting icy grains that can occur due to the low fat content a few days later, so I'm hoping this one turns out as it should. I will add a note later tonight after it is shared at our friend's dinner party. Straight out of the machine.. it's perfect!
A flavor that caught my eye in Rome was White Peach with Lavender.. so there wasn't any question which flavor I would try making first. It didn't disappoint.. I kept saying it reminded me of pie.. and my daughter suggested Peach Cobbler…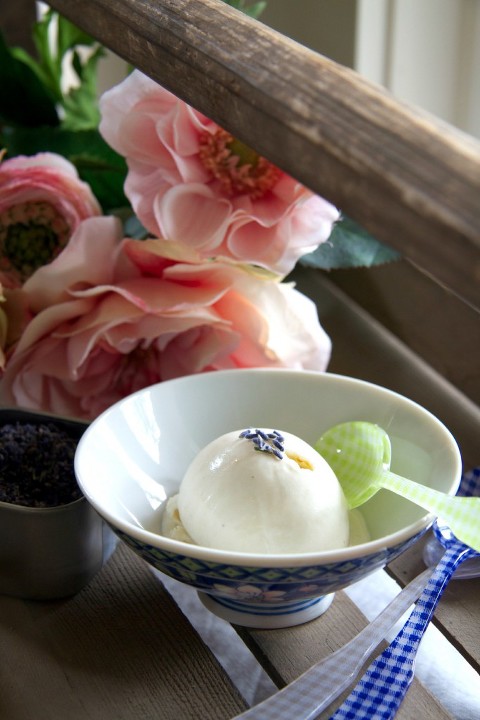 White Peach and Lavender Gelato
White Peach 'n Lavender Gelato
Ingredients
1 lb peaches (abt 5, 2" diameter)
1 tbsp cooking lavender
1/2 cup water
1/2 cup sugar
2 cups whole milk
1 cup heavy cream
1/4 cup sugar
4 egg yolks
Instructions
Score an x on the bottom of each peach. Bring a medium pot of water to a boil and set aside a bowl of ice water. Dip each peach into the boiling water for 30 seconds then remove and plunge immediately into ice water. Remove, slide the skin off and set aside. Repeat with the remaining peaches.
Pit and coarsely chop the peaches. Pour out the water and add the peach chunks to the saucepan. Stir in the 1/2 cup water and 1/2 cup sugar. Using a mortar and pestle, crush the lavender and stir into the peach mixture. Bring to a simmer, cooking for about 10 minutes or until the peaches are softened. Allow the peaches to cool then puree in a food processor. Strain through a fine-meshed sieve to remove bits of lavender and any fibers from the peaches. Cool to room temperature or refrigerate overnight.
Add the whole milk and cream to a large saucepan. Heat on medium temperature until the edges of the milk begin to slightly bubble. Meanwhile, whip 1/4 cup sugar and 4 egg yolks in a mixer fitted with a whisk attachment. Beat until light and frothy.
Once the milk and cream has heated, with the mixer running on low, slowly pour in about 1/4 cup of the warm milk mixture into the yolk mixture. Use a small measuring cup and pour down the side of the metal mixing bowl to allow the milk to cool as it is added. Continue to gradually incorporate all of the milk.
Once blended, pour the egg yolk and milk mixture back into the saucepan. Heat on medium temperature until it just begins to thicken, coats the back of a wooden spoon, or begins to gel a bit. Remove from heat and strain through a fine sieve to remove any bits of egg. Cool completely or refrigerate overnight.
Combine together the peach mixture and the milk mixture thoroughly. Pour into an ice cream machine and turn on as instructed for your machine. My machine is quite small so I divided the batch into two portions, cleaning and freezing the ice cream/gelato mixer container between batches.
Notes
Gelato is meant to serve quite soft to allow the flavors to be heightened. You may wish to make both the peach puree and milk mixture the day before, then blend and serve immediately. Alternately, you can make the gelato ahead, freeze then thaw in the fridge for a while before serving in order to soften it to the right consistency.
♥
A note…
I can't thank all of you enough for taking the time to write such lovely words of support.
Grieving is a difficult road and with the passage of time we have begun to heal. Having friends and family support made all the difference and so I must apologize for not responding to you right away and "going off the grid". Intuitively I will always be an introvert when facing life's challenges and so I typically just withdraw. In my quiet place I write and process the changes that have taken place and when I begin reworking how the future will look going forward, I know that healing has begun.
Although to some he was only a dog, for us he was a family member. His passing for me was also like the end of an "era" where our children were still young children and innocent chaos reigned in the household. Time will always bring change and I seem to have become so much less tolerant of it, I don't roll with the punches like I used to. Lucky played such a huge role in what I calculated must be 1,000's of small, every day routines. These routines now have to be rewritten and that's what has made this so difficult.  Thank you for reminding us to embrace these memories of Lucky, it truly is his best gift to us.