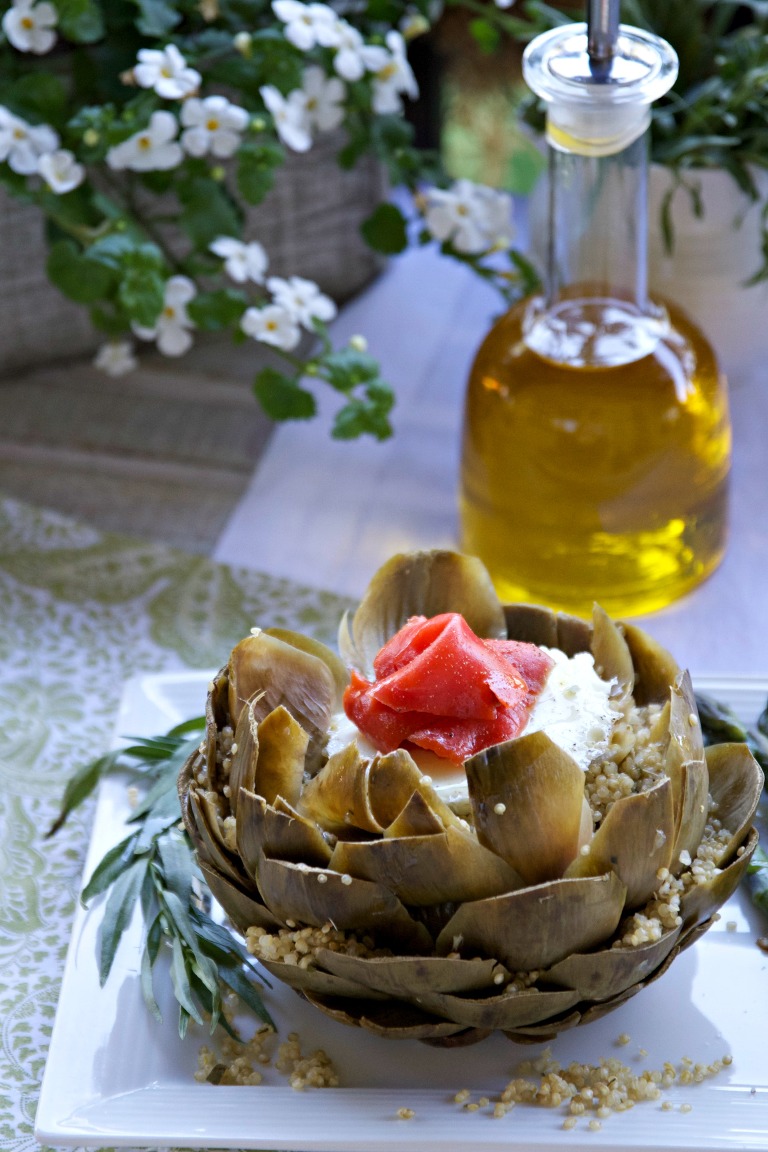 Pretty fancy name for a thistle!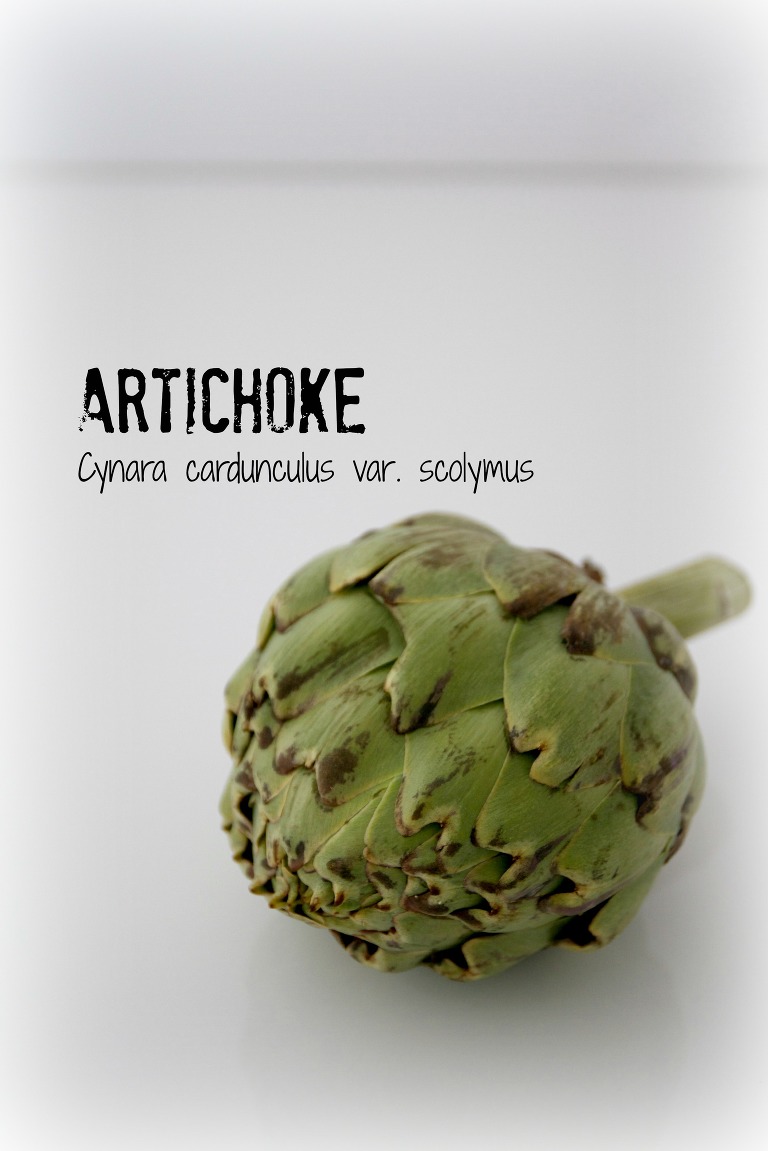 Artichokes are native to the Mediterranean, so it comes as no surprise that my mother-in-law had a "no recipe" recipe for these beauties. We had a good laugh in our kitchen when she said I needed to bang the artichokes on the corner of the counter… or over a child's head if necessary.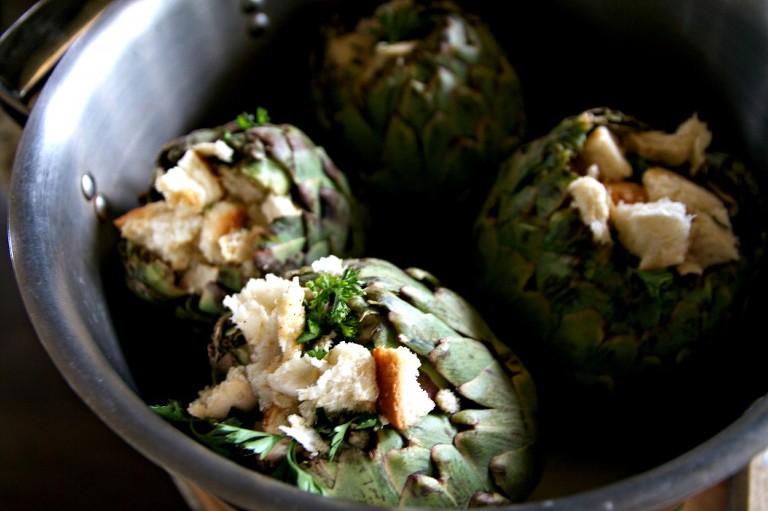 Nanna was often on her own raising 2 girls and 4 boys, so I totally get her sense of humor, you had to have one with 6 kids tearing around the house!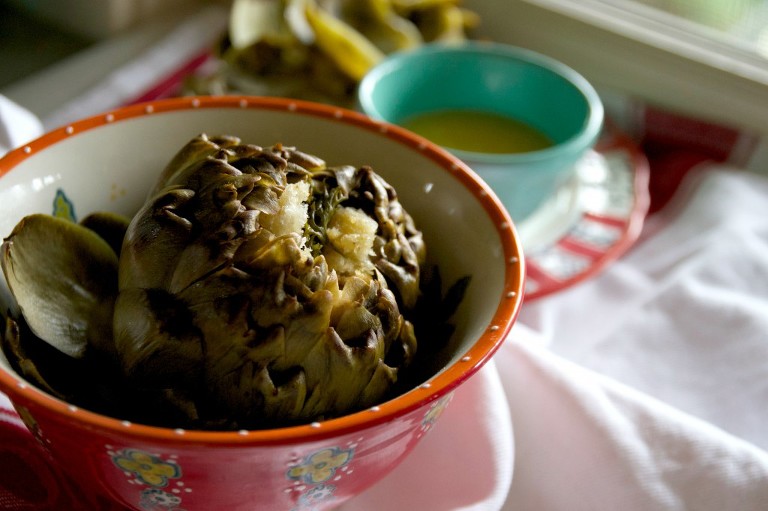 Her recipe is straight up simple.. a great place to start with ingredients you probably have on hand in the kitchen.
Nanna
Ingredients
4 artichokes
4-6 slices of white bread
Italian flat leaf parsley or dried parsley
garlic powder
salt
pepper
olive oil
lemon wedges
butter
Instructions
Whack open the artichoke on a hard surface, like the kitchen counter, and pull open the leaves. Remove some of the center leaves if possible.
In a small bowl, tear the bread into small pieces, leave out the crusts if you wish. Toss with garlic, parsley, salt and pepper to taste.
Pull the artichoke open and stuff with as much of the bread stuffing as you can. Drizzle with olive oil to moisten the stuffing.
Set the artichokes upright into a pot just big enough to hold the artichokes so that they won't tip over.
Fill with water about half way up the artichokes. Cover and bring to a boil and then reduce to simmer. Check frequently to make sure the water hasn't boiled dry.
Artichokes are ready when the leaves pull off easily, about 45-55 minutes.
Melt a few tablespoons of butter and squeeze in lemon to taste to make a dipping sauce.
This second recipe is inspired by Martha Stewart.. I had another opportunity for a quiet dinner for one…
so I set my little table up in the garden.. I love the simple combination of green and white colors together.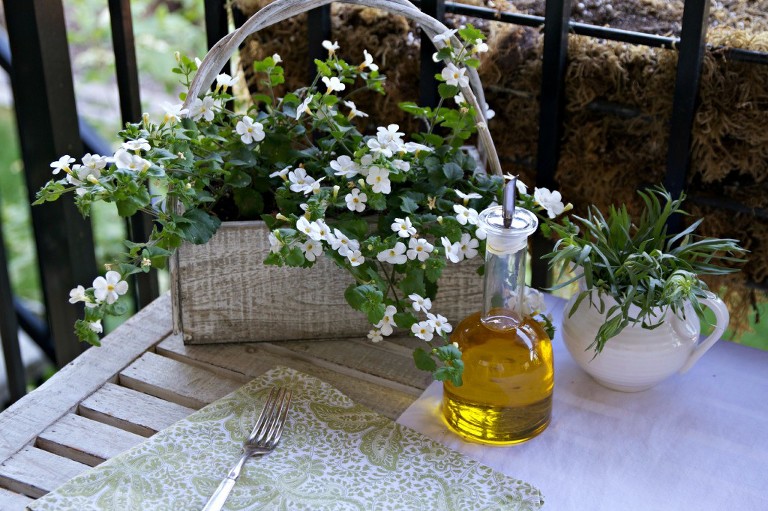 Golfing season is here and with both husband and daughter off on tournaments and a son working at a golf course, it was a quiet evening and the perfect time to experiment in the kitchen.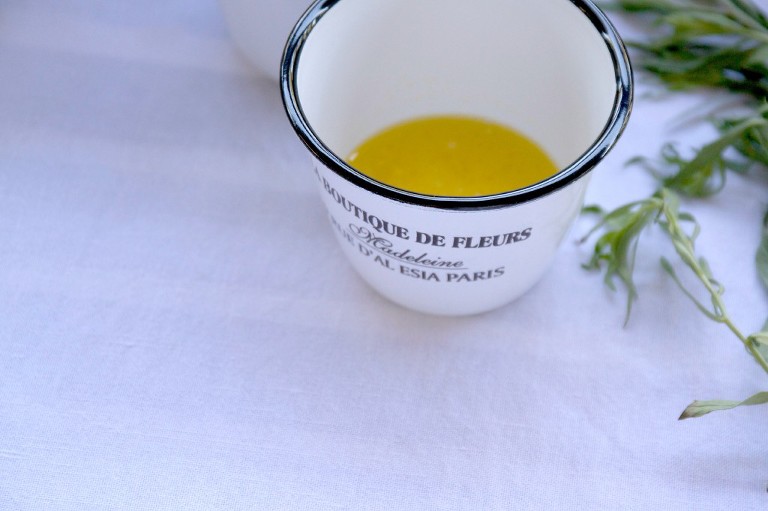 Quinoa replaced the breaded stuffing to make this dish a gluten-free and protein rich alternative. A little butter was melted and lemon squeezed in for dipping.

A poached egg is nestled in the center and a little twist of smoked salmon adds color. I didn't make a hollandaise sauce, but think that would be a great addition for a special brunch, especially with the asparagus that I tossed in the steamer basket just before the artichokes were finished steaming. The tomato and buffalo mozzarella slices were drizzled with a bit of extra virgin olive oil and balsamic glaze.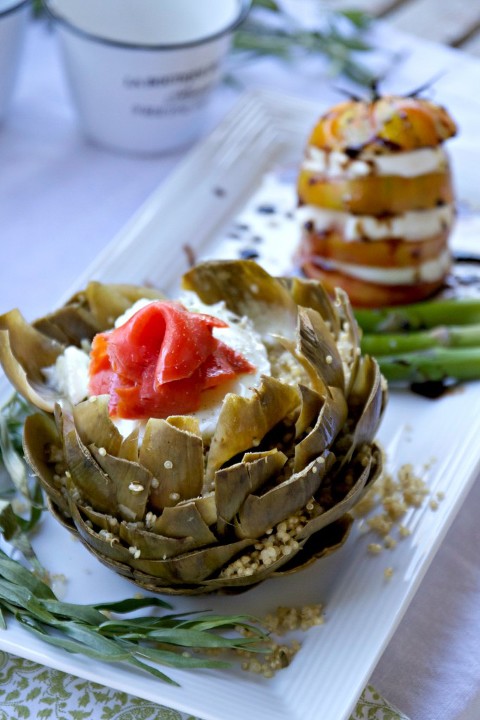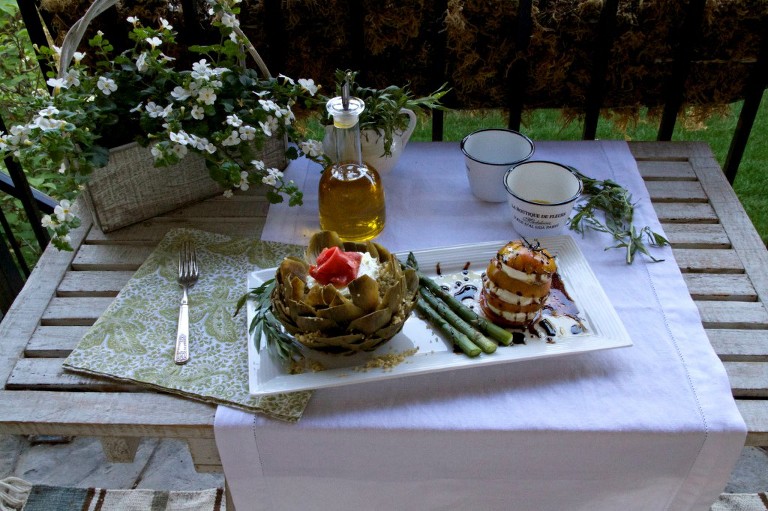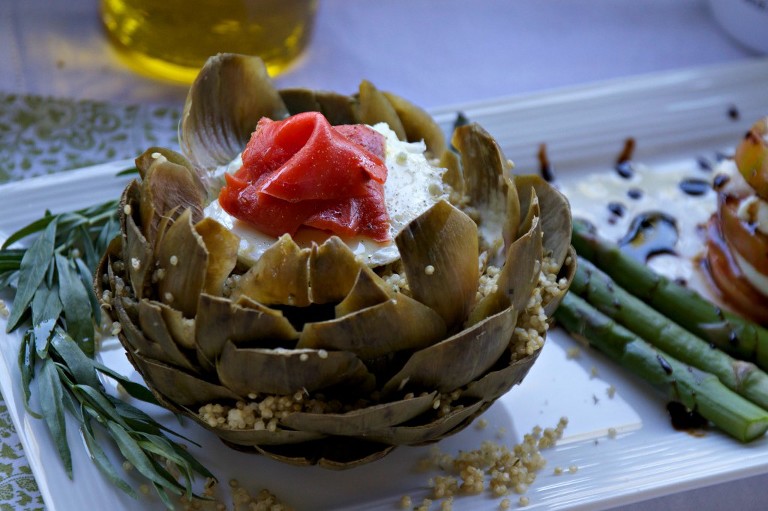 My parents are at the lake.. so I won't be able to celebrate Father's Day with them.. so
Happy Father's Day to the best Dad a girl could ever wish for!!
xx
Artichoke 'n Smoke Salmon Eggs Bennie
Artichokes 'n Smoked Salmon Eggs Bennie
Ingredients
2 artichokes
1/2 cup quinoa
1 cup water
tarragon
salt
pepper
2 eggs, poached
2 slices smoked salmon
lemon wedges
butter
hollandaise sauce, optional
Instructions
Rinse the artichoke well, then pull each leaf out and trim the sharp thistle end off the leaf. Repeat with remaining leaves. Rub the leaves with one lemon wedge. Set the artichokes upright in a steam basket set over a pot of water. Cover and bring to a boil then reduce to simmer for about 40-50 minutes. Check occasionally to ensure the water hasn't boiled dry. The artichokes are done when a skewer inserted through the center will pierce the heart without resistance.
Meanwhile, bring the quinoa and water to a boil then reduce to simmer for 15 minutes or as instructed on the package. Remove from heat and season with tarragon and salt and pepper to taste.
Melt a few tablespoons of butter and squeeze with lemon to taste in the microwave. Stir and pour into two small, individual serving bowls for dipping the leaves.
Remove the artichokes and allow to cool enough to handle. Pull them open and remove the small inner leaves and hair of the artichoke and discard. Spoon quinoa in the center and between the outer leaves. Place the poached eggs in the center and top with a twist of smoked salmon. Serve with the melted butter and lemon mixture or with hollandaise sauce.