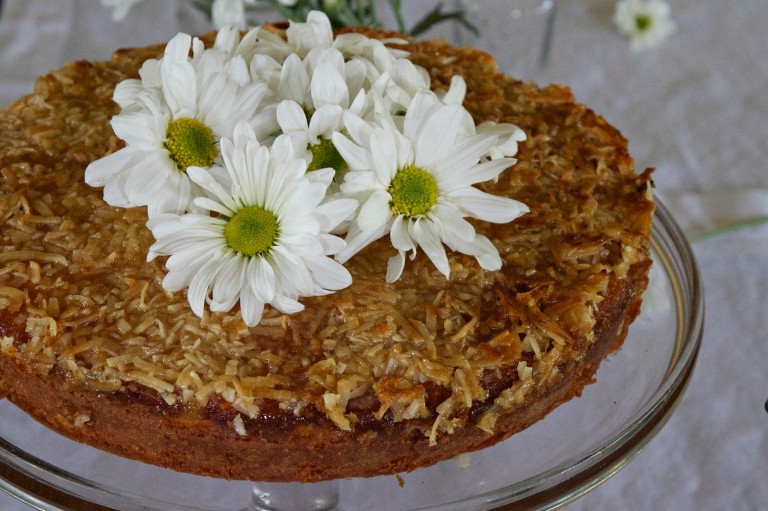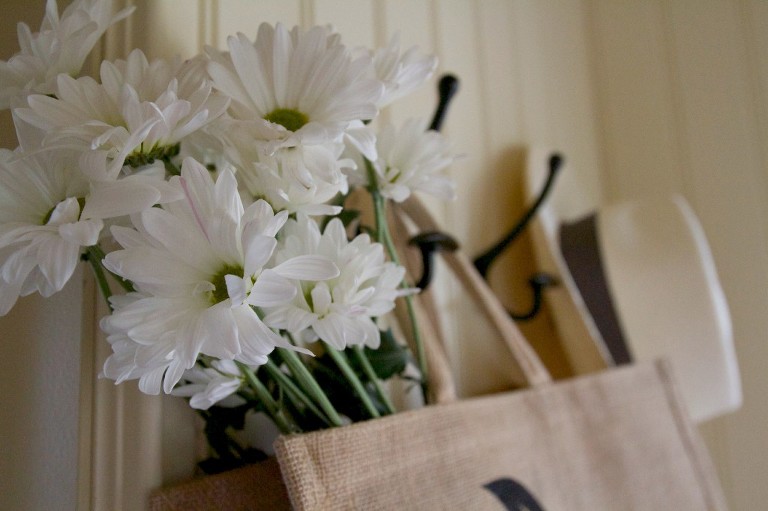 childhood memories jumbled in cluttered boxes of photographs
thoughts, sounds, and words
illuminated
in a light-sensitive flashed exposure.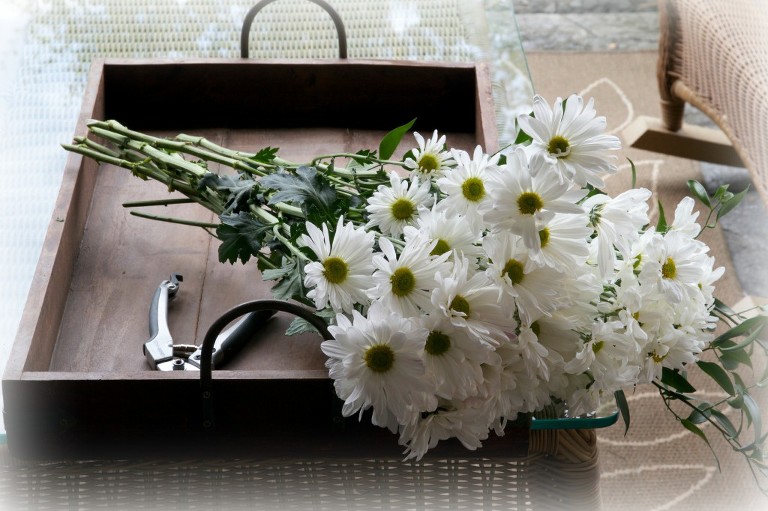 A family reunion in Champion, Alberta,
with tables groaning under sturdy 4-H plates of prized recipes made out of rough Prairie Kitchen hands.
Reflections manifested in sepia, black, grey and white,  as monachrome images click and flicker past
long before technicolor keepsakes arrived, cheek by jowl with Polaroid film, Fruit Loops and Color TV.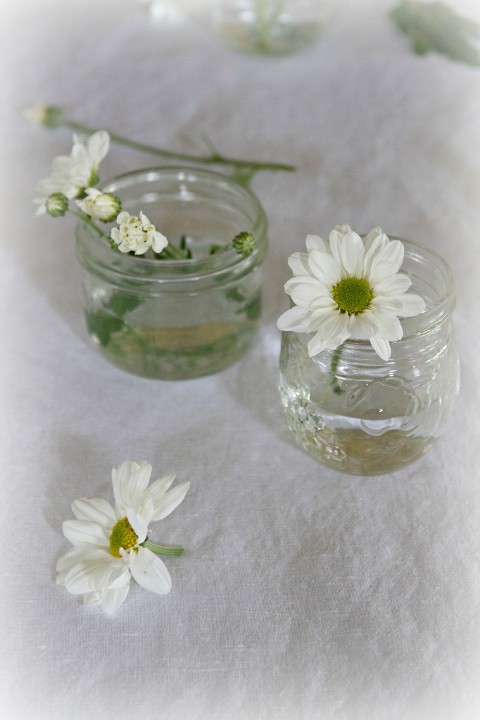 ♥
Daisy, Daisy, give me your answer do.
I'm half crazy all
for the love of you.
It won't be a stylish marriage,
I can't afford a carriage.
But you'll look sweet,
Upon the seat,
Of a bicycle made for two.
♥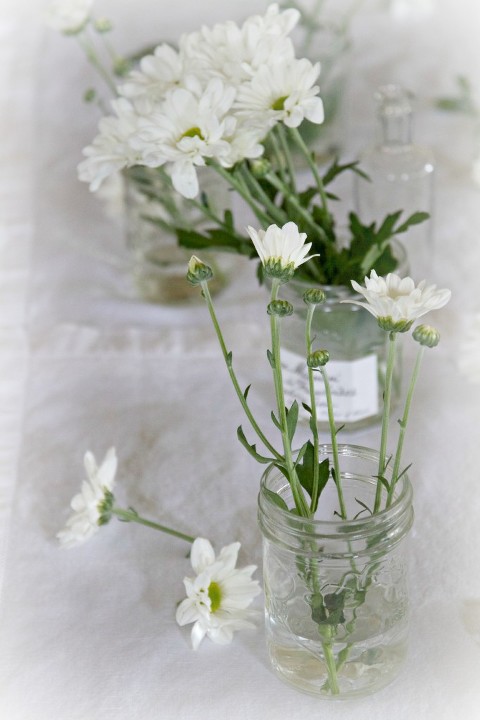 What girl would dare to ride on a Bicycle Built for Two?
Not the wistful, gawky, knobby-kneed prairie urchin checking out the dessert table.
But she knew the words off by heart and that must count for something..
after all, her mom would sing them out at least once a week with chores.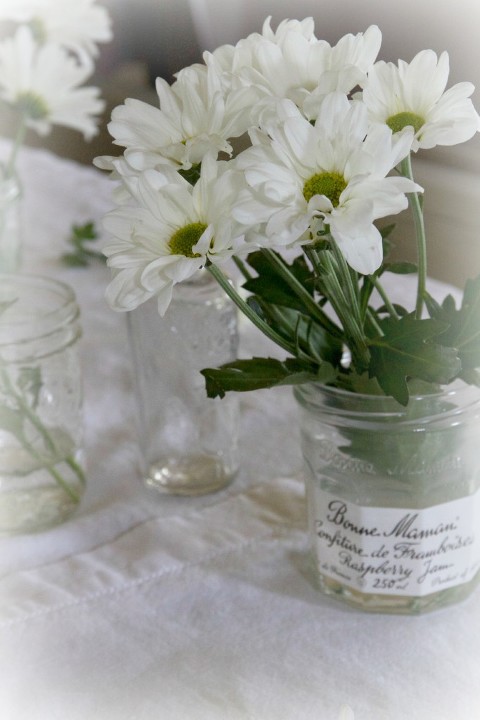 ♥
Harry, Harry,
here is your answer true.
I'm not crazy all for the love of you.
There won't be any marriage,
If you can't
afford a carriage.
'Cause I'll be switched,
If I get hitched,
On a bicycle built for two!
♥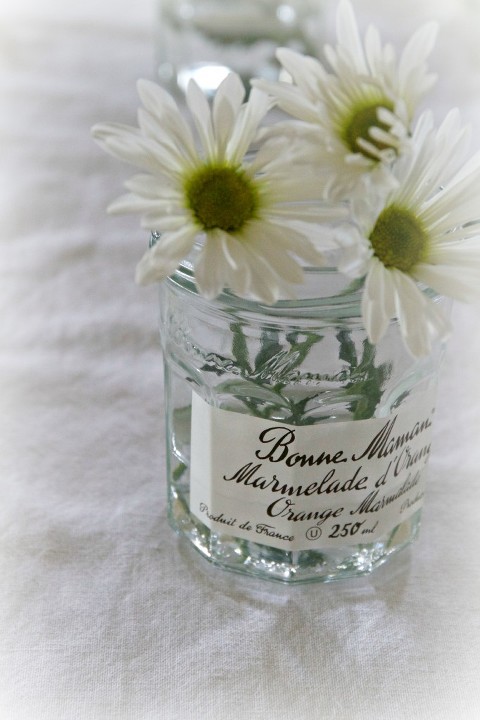 This was no Frank Lloyd Wright prairie house..
but a home planked and porched with resolve, tenacity, and plucky survival.
The Great Depression was a close relative and families grew up frugal
and food was always
made from scratch..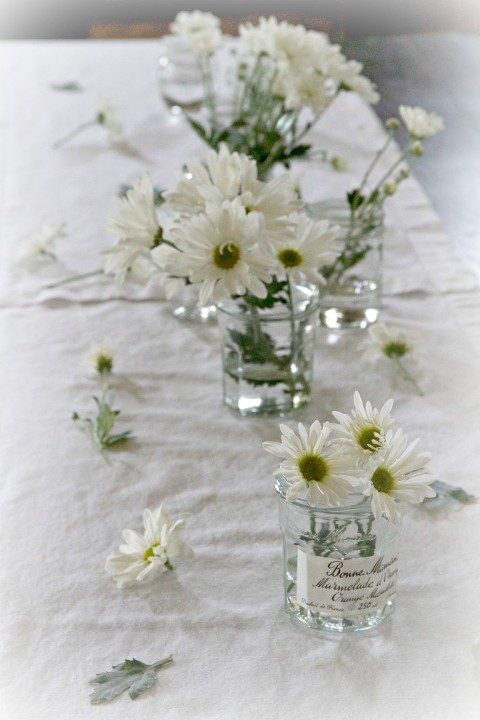 not on a whim or trend, but because
it had to be.
It was a Canadian custom, after all,
for food to be made with loving hands, shared on vintage cloth-draped tables..
until generations later when it was plunked on arborite counters, right next to dial up phones
and harvest colored tupperware.
These recipes are so much more than an inheritance of ingredients..
but a gift of love.
♥
"This is how it's done," she would instruct,
and the next cake would be baked in an oven and placed on the table with families and loved ones seated 'round.
Recipes flew over fluttering clotheslines on prairie winds and drifting,
settled on kitchen tables, where they were scratched out in careful script with names in corners
..then eked out of butter and eggs found in a time of hoarded copper pennies.
"This is an easy recipe, with only a few ingredients.. it will keep for two or three days.. if it lasts that long."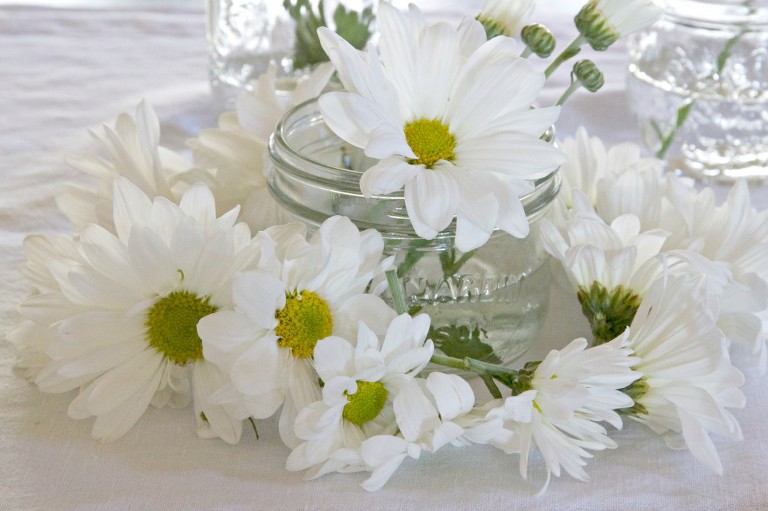 ♥
 What I love most about this recipe.. is that it was always doubled and made in a 9×13 pan, then placed on the counter so that a person could slice off a sliver while they were chatting on the phone. You see, the cord would only stretch so long! One person would cut on a 45° angle to get the most of the cake portion (their favorite part) and the next person would come along and swoop with delight.. cutting on a 45° angle in the opposite direction to get the most of the icing (their favorite part). It was a cooperation at its finest. We also believe that as long as you only had a sliver, there were fewer calories involved.
When boxed cake mixes and jellos hit the shelves they were embraced with fervor.. and made from scratch cakes were, temporarily, a thing of the past. In my mother's home, ice cream was added if the dessert didn't measure up.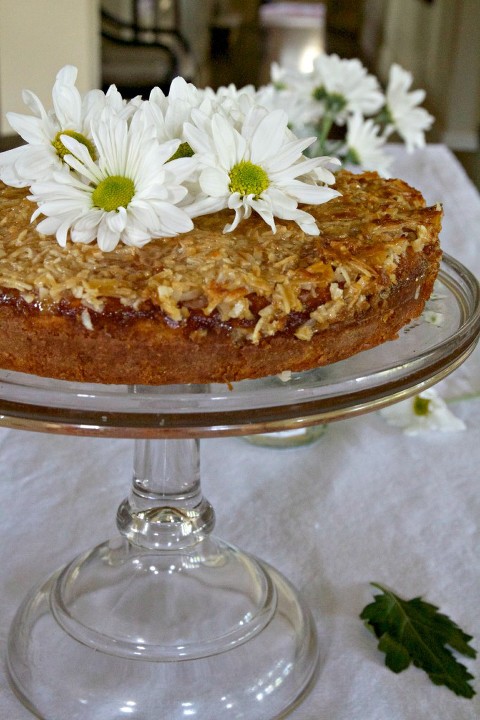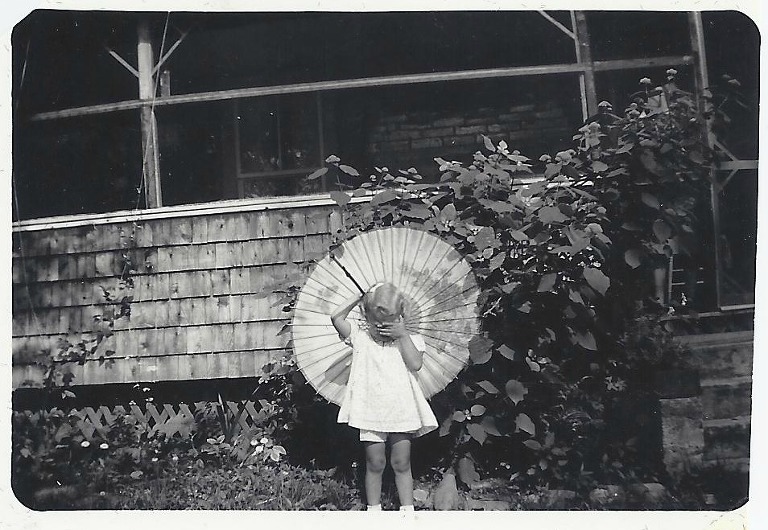 My grandpa's nickname for my mom, as a young child, was Middle Biscuit.. Every Saturday morning, my mom and Grandfather would make the trip to the bakery with Timmy the cocker spaniel. They'd pick up a batch of cinnamon buns and my mom would always get the middle one with the most icing.. and so, Middle Biscuit she was!
My Grandma Nell managed to stay slim because her father told her she should always leave the table wanting more. Oranges were treasured because they received them at Christmas time in a barrel sent by a relative in New York.. along with clothes and other items.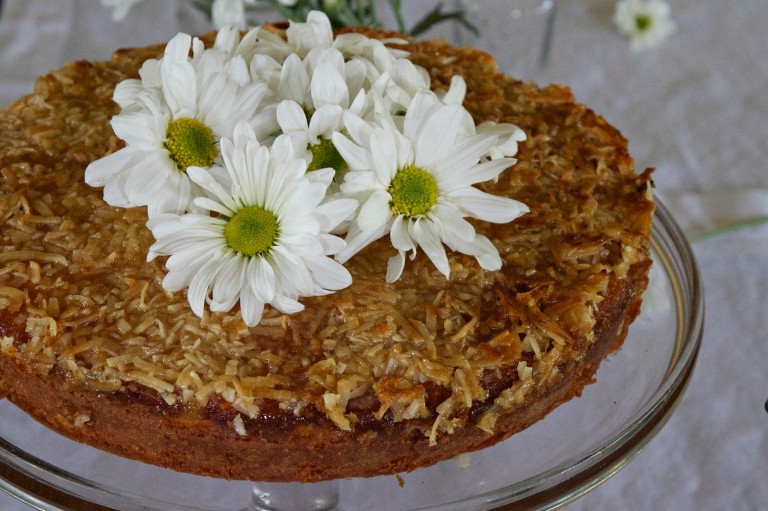 I selected this recipe as "My First Authentic Canadian Food Memory" because it was the cake most often perched on the counter and when I was going through my Dad's Mom's recipe box.. there it was, written in long-hand by my Grandma Harriett with my mom's name in the right hand corner.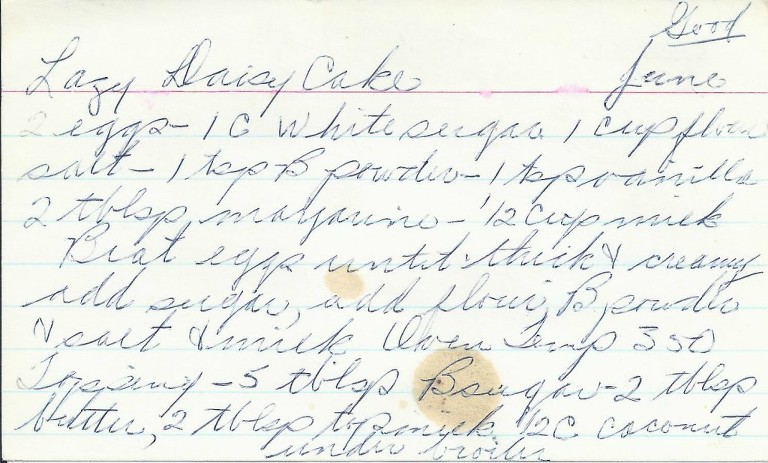 It seemed the perfect recipe to share because both sides of my family had a hand (literally) in the making of this cake. As with many of these recipes, the lack of instructions was a bit daunting. It seems they baked so much they didn't need directions.. just the short-hand list of ingredients!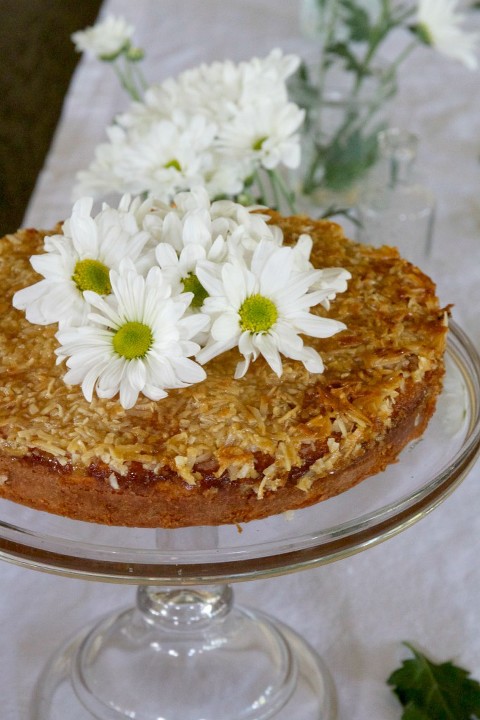 The cake stand in the photos was passed down to me from my Dad's Grandparents. It was given to my Great Grandma Brown by her mother.. so it is well over 100 years old now.
♥
While I am passionate about almost all flowers, the Daisy is probably my favorite.. it grows in abundance at my parent's cabin at Mabel Lake.
In my heart, the beauty of the daisy lies in its simplicity
… like daisy chain-linked memories.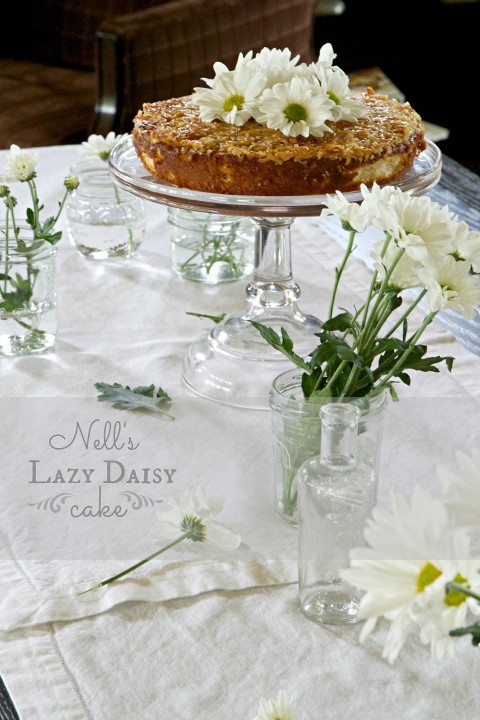 Lazy Daisy Cake
Lazy Daisy Cake for The Canadian Food Project
Ingredients
2 eggs
1 cup white sugar
1 cup all-purpose flour
pinch salt
1 tsp baking powder
2 tbsp butter
1/2 cup milk
1 tsp vanilla
Topping
5 tbsp brown sugar
2 tbsp butter, melted
2 tbsp milk
1/2 cup fancy flaked coconut
1/4 cup chopped walnuts, optional
Instructions
Preheat oven to 350F.
Grease and flour a 9x9" pan or a 10" round cake tin.
Beat eggs until thick and creamy. Add sugar and beat to mix well. Mix flour, baking powder and salt in a separate medium sized bowl. Melt butter in the microwave in a heat-proof measuring cup. Measure milk and vanilla into the butter and microwave again just to warm the milk.
Add the flour mixture to the egg and sugar mixture, just blending until combined. Mix in the milk and butter mixture. Pour into prepared cake pan.
Bake for 25-30 minutes or until lightly browned and a skewer poked in the center comes out clean.
Mix together the topping ingredients and spoon over the warm cake. Gently spread the topping over the top to the edges of the cake with the back of the spoon. Turn the oven on broil and set the cake pan about 4" below the broiler. Broil just until the topping begins to bubble, lightly brown and caramelize. Keep an eye on it so it doesn't burn. Don't over-broil or the topping will become a chewy, candied texture.
♥
I was delighted to receive an invitation to participate in The Canadian Food Experience Project by Valerie Lugonja and her Canadian Foodie blog. She had the pleasure of attending the first ever Food Blogger's of Canada Conference this year where Dana McCauley issued a "Call to Action"… Food lovers from across the provinces of Canada are joining hands to celebrate our Canadian identity through food and storytelling. How could I not join in with the chorus of passionate food writers? Please join us if you are a Canadian Foodie.. and if you don't have a blog, you can share your recipes and memories on Facebook!