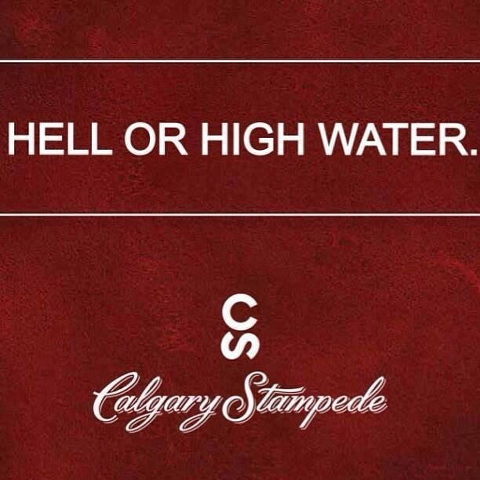 This could be the motto for Calgary's Great Flood of 2013!
I know you've seen plenty of flood images.. but wait until you see these ones, they're better and you'll see why!
You see, Calgary is a city filled with pioneer spirit,  gumption and guts..
and it was time for us to "Circle the Wagons" and get the job done!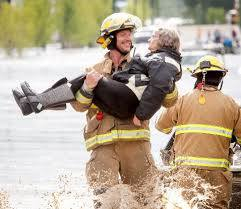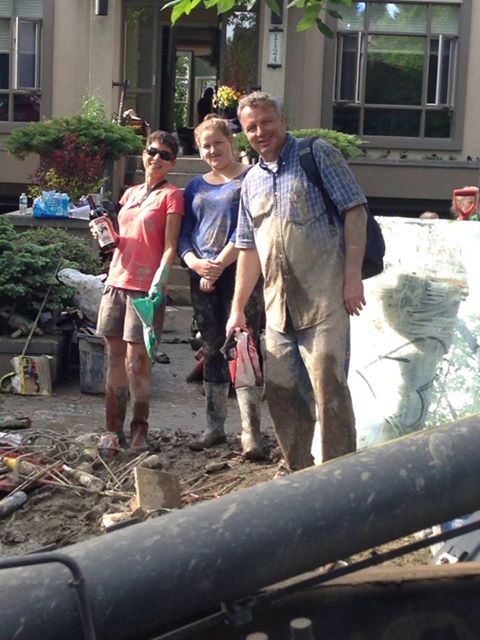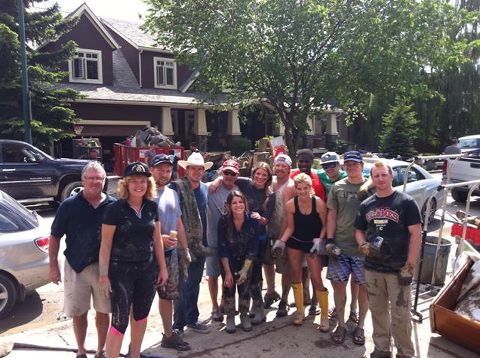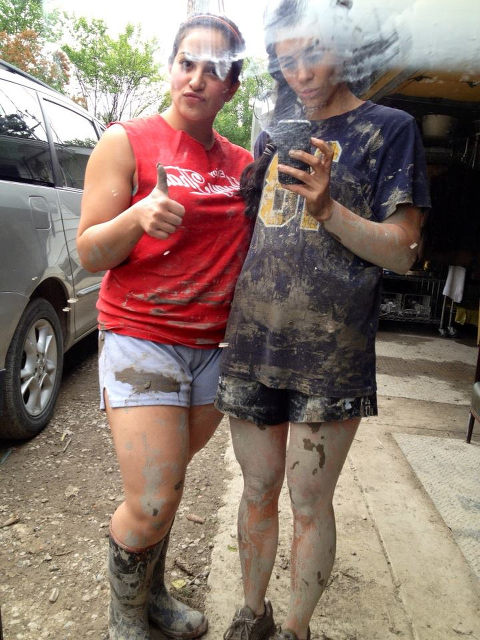 These are not my photos.. they were Shared on Facebook and I bet if you went on any Calgarian's Facebook Page, you'd see a whole lot more.
Most of the people in this photo don't even live in the areas that were devastated..
but they knew someone who did…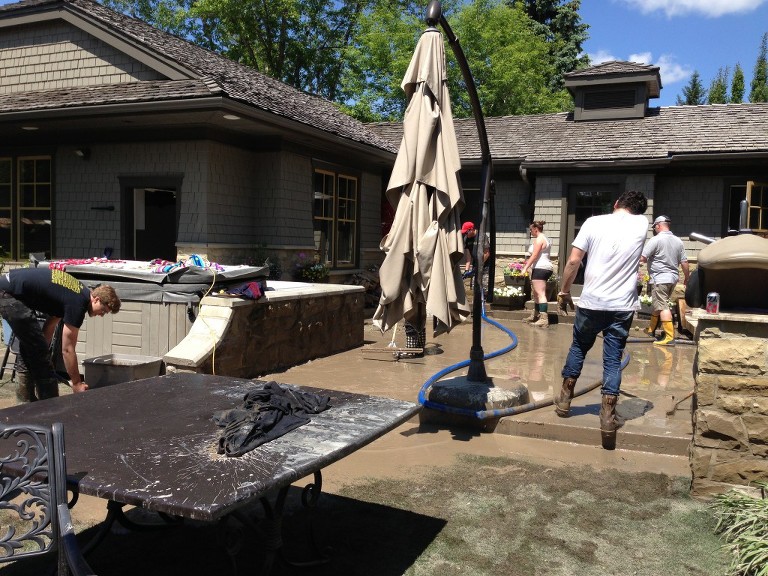 ♥
These people turned up in the 1,000's for only 100's of jobs. I know they'll be back tomorrow to try to Volunteer again!
And our Mayor Nenshi was unbelievable at communicating throughout this disaster. Here's what he posted on Facebook:
"Before I head into my next briefing, I wanted to say a huge thank you to everyone who turned up at McMahon Stadium this morning. We asked for 600 and thousands turned up. We know that many more are out helping their friends and neighbours clean up the damage the flood has left behind. Please know that this is just the first of many volunteer opportunities, so if you weren't able to be part of this one, sit tight. We will be asking for help again soon." June 24, 2013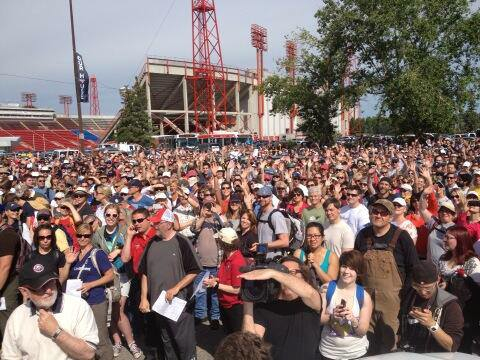 There is a comaraderie and spirited friendship not typically seen in these parts on a Monday..  unless, of course, it's Stampede Week!
Which, I might add, is planned to go ahead, despite the substantial flooding on the Stampede Grounds.
We've even managed to keep our sense of humor..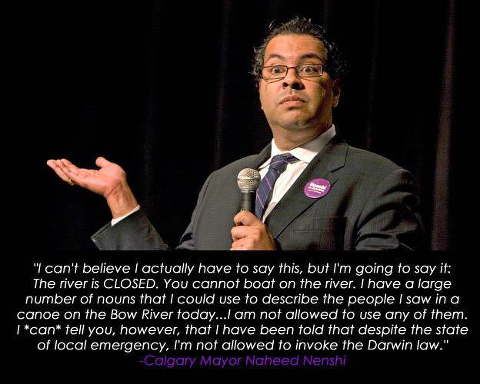 We tried to help loved ones reconnect in all the chaos..
I'll leave you with this Video done by 90.3 Amp Radio that shows what we were up against and why we're Calgary Strong!