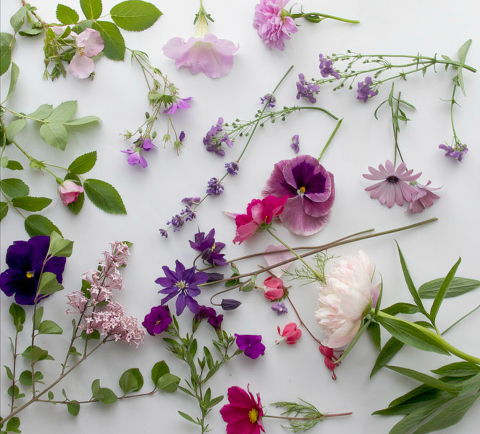 My garden is just starting to bloom.. and I spent a quick few minutes plucking some favorites to share today.
♥
I've been looking for a little tray like this one Pottery Barn for a long time, but couldn't see my way around paying $$$ for a designer or a Vintage piece.
But I found this one at Home Sense.. only $20! I know it's not as sturdy or as large, but it works for me!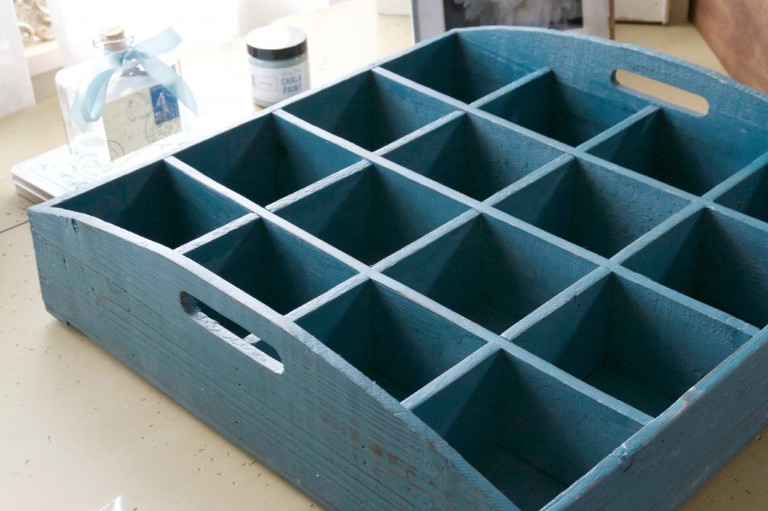 I could stand it up as a display shelf or lay it flat to use as a tray.
But that blue just wasn't working for me.
I've been wanting to try Annie Sloan Chalk Paint DIY for.. about a year, but I've been too afraid to try.
Finally, this was a piece I could afford to "destroy". I picked up some little pots of paint at Interiors to Inspire. Their location was a little tricky to find, but once I got there, they were so friendly and spent a great deal of time answering my questions. They offer lots of classes that I'd love to try as well.
♥
I'm happy to say, things went quite smoothly.
As promised, I did nothing to prep the wood,
Just slathered the grey color over top.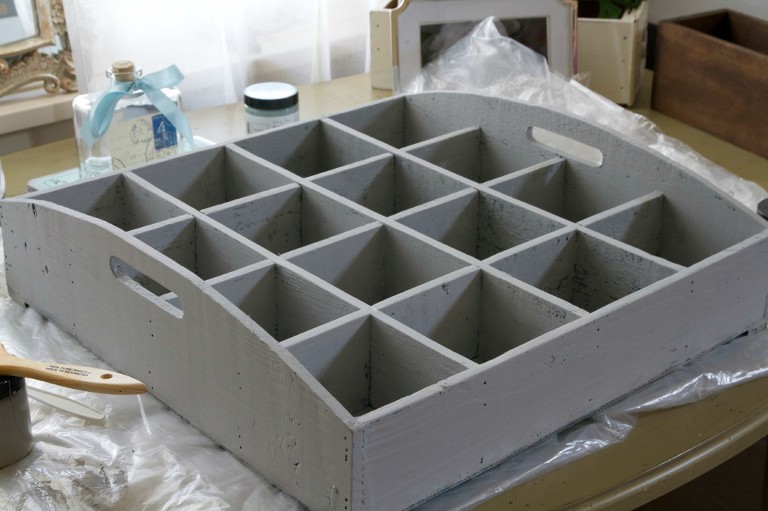 It took a second coat to "smoosh" into some of the crevasses where too much blue was showing through.
A little blue was ok, almost made the piece more "Beachy" feeling.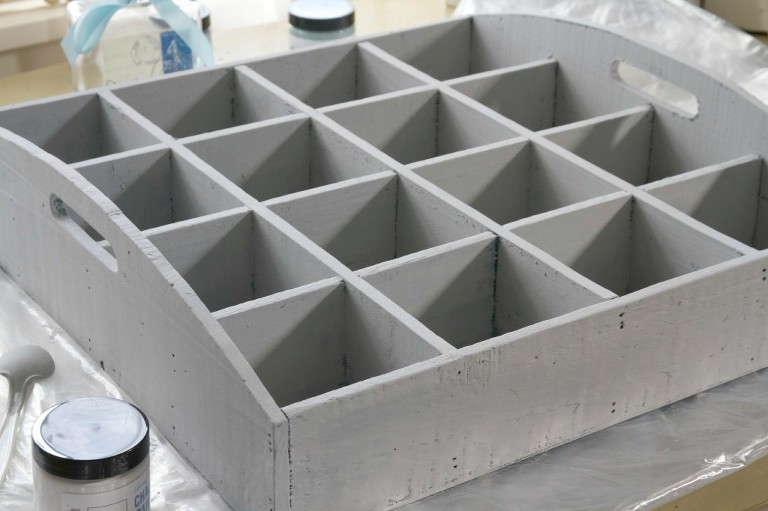 Which was perfect because I was thinking I could fill it with my heart rock or shell collection for a Beach theme.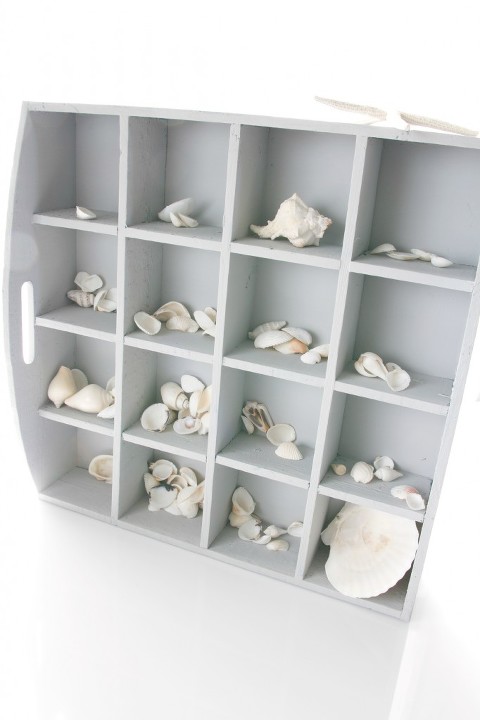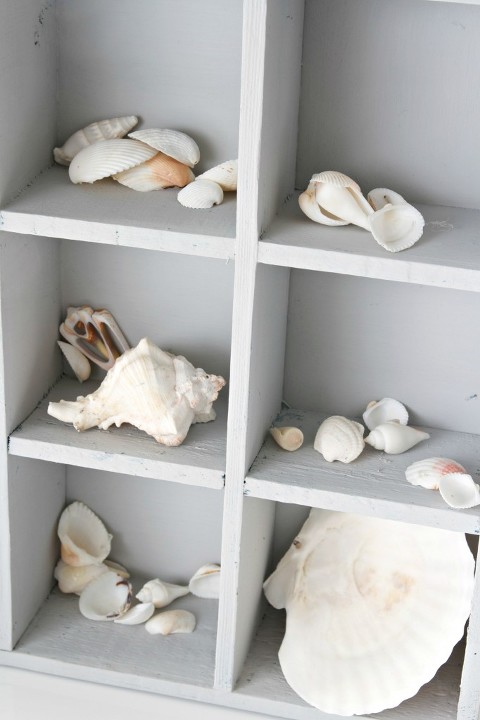 ♥
The sales clerk at the store said everyone was asking her what they would use a tray like that for.
How about a pretty storage solution for garden seed packets?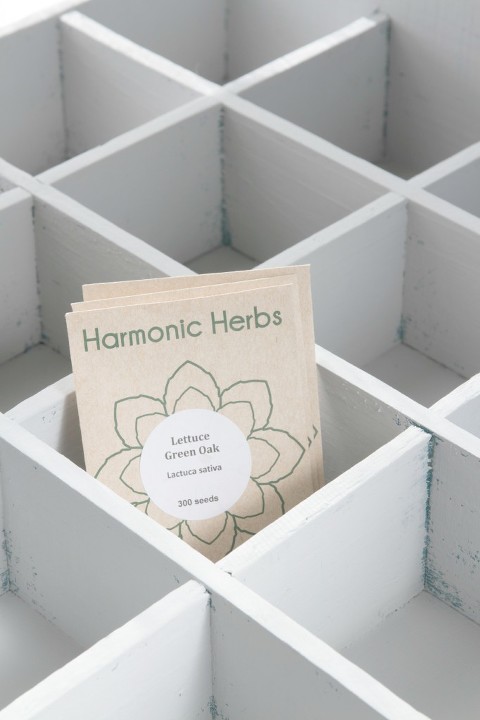 Or displaying photos and keepsakes?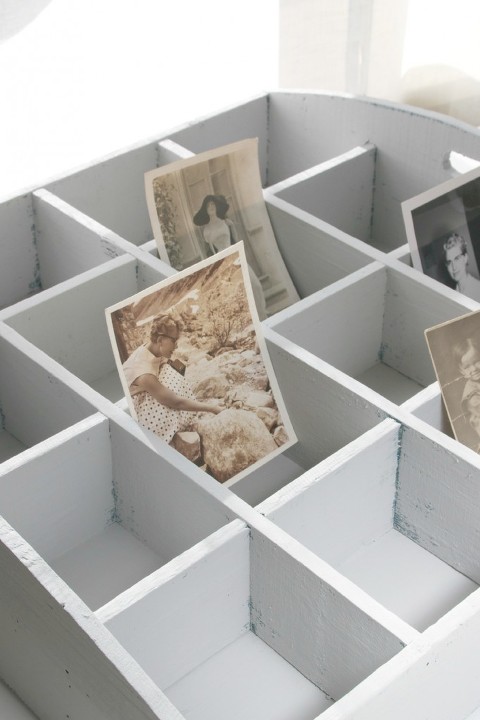 Organizing craft supplies..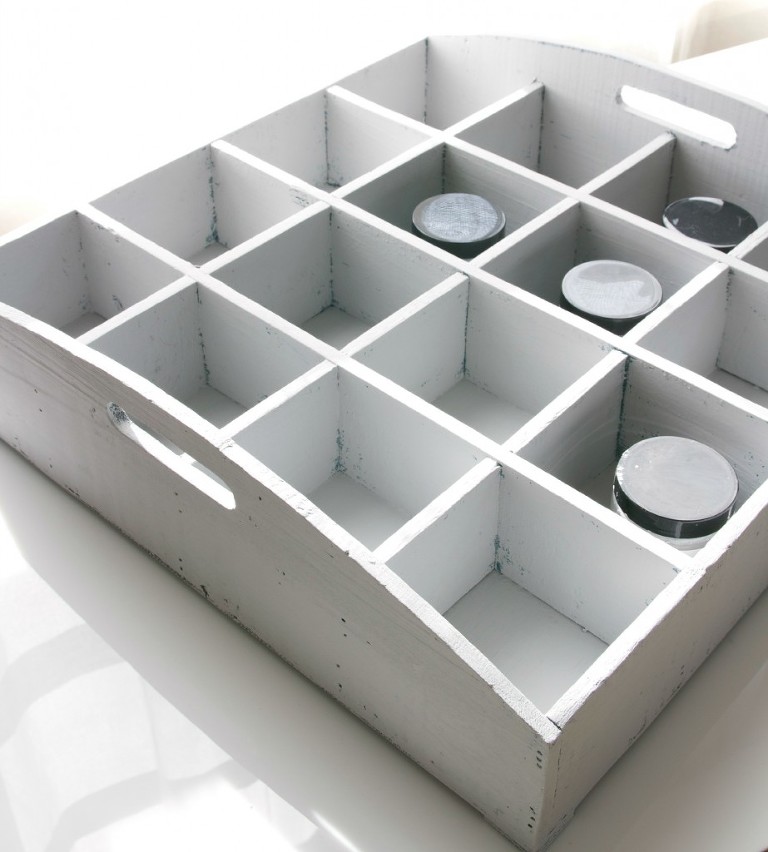 or a place to display the blooms from your garden
in vintage lavender bottles.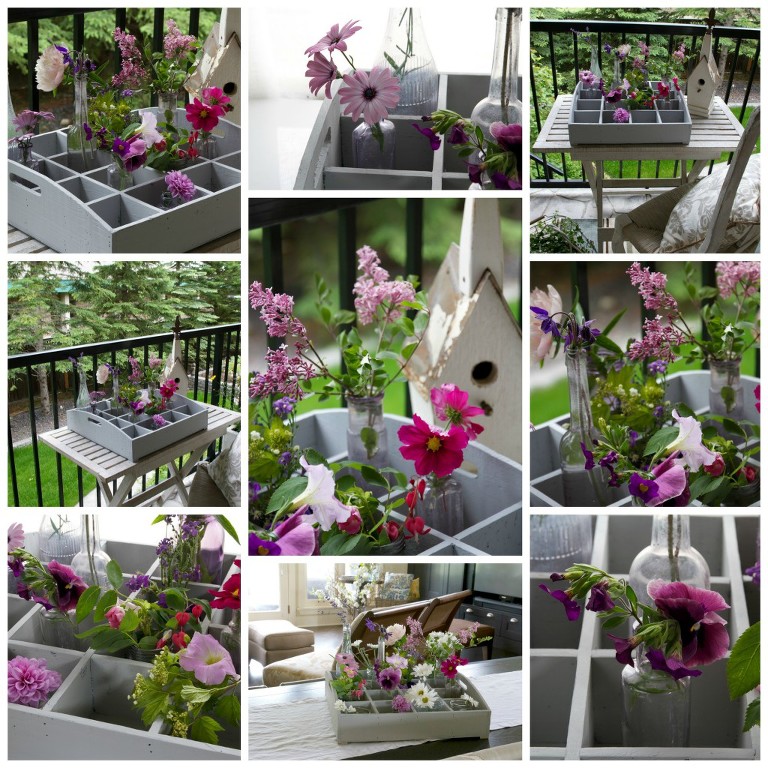 The sweet colors bring to mind summer.. and the sun.
We're hoping for more of that soon.