One day Katie and her friend went to pick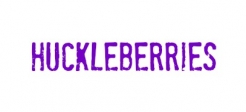 so they could make a Wild Huckleberry Pie!
♥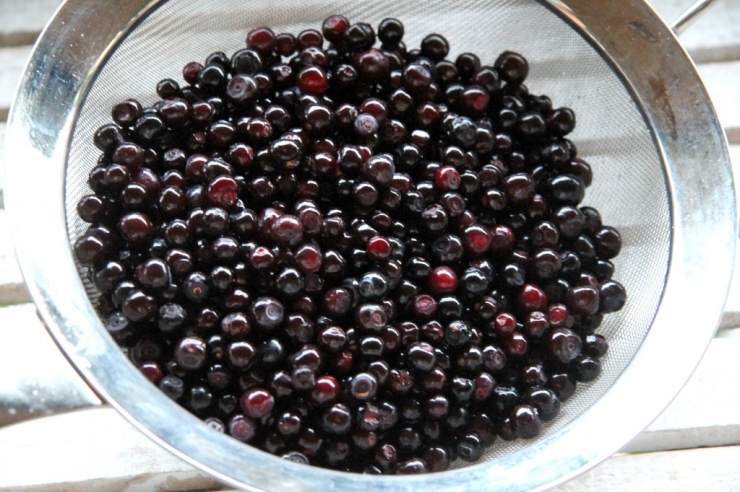 ♥
Up the side of the mountain they hiked with their pails.
Katie picked three huckleberries and put them in her pail.
Along they went until they had picked just enough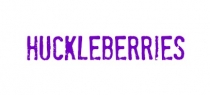 for two mouths pies,
one for them
and one for us.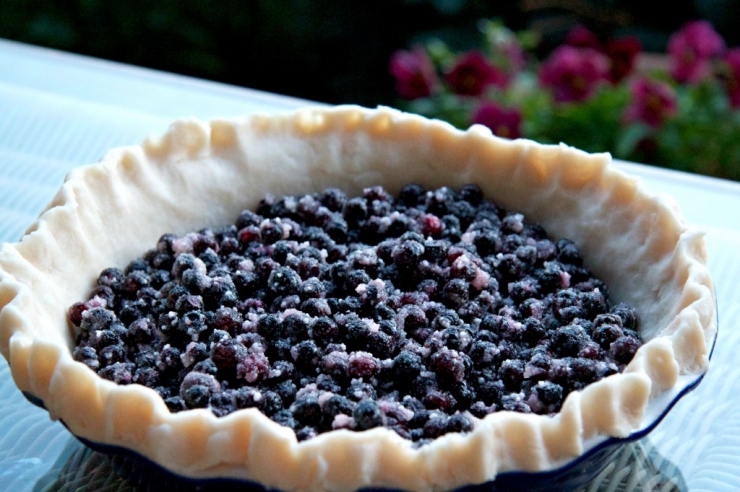 ♥
They needed a little help along the way because they weren't sure what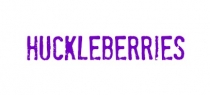 even looked look.
But they sure could find their way around a mountain,
being such awesome snowboarders and all.
Now, they can't tell you where they found the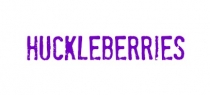 ….that's top-secret.
♥
Growing up in Southern Alberta has its perks…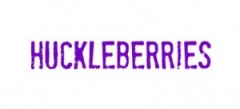 are rarer than a sunny day in spring in most parts.
They're not "domesticated" so you can't buy them, fresh or frozen, anywhere!
If you're lucky,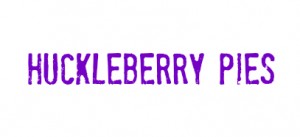 are sometimes sold in secret,
cash and pies change hands with furtive over-the-shoulder glances
to make sure no one's watching.
♥
if you're lucky enough to pick some of your own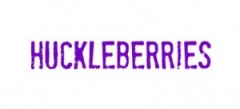 after that first handful mouthful
you might just want to cry
they're that good.
♥
I helped Katie make her first pie.
We hustled up our own perfect recipe,
we added a smidgen of this and a smidgen of that, and we think we got it
just right.
Then I tasted my first ever slice of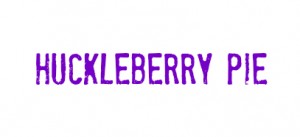 "Oh, my gosh, this had to be the best darn pie ever!"I exclaimed,
with eyes saucered wide in delight.
Then it slowly dawned on me, that those
sweet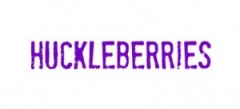 can only be found once a year,
in the wild,
high up on the steep side of a mountain where bears like to roam…
"I may never get the chance to taste this pie again!" I wailed.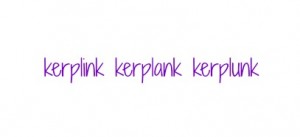 "Oh, Mom," Katie admonished, "Don't you know, good things are worth waiting for?!"
♥
For the month of July, The Canadian Food Experience Project focus is on a Regional Canadian Food.
Wild Huckleberries are native to and well known in our Western Canadian Prairie Province of Alberta. While they have historically been a favorite with the Crow Tribe, the bears most certainly know where to find them as well, since they pop up at higher, mountainous elevations only for a brief show in August.. they are a rare but fabulous treat. You can drive south and west from Calgary to Castle Mountain for their Huckleberry Festival this August 24th and enjoy the music and a pig roast.. and pick a few huckleberries. The chair lifts are opened on this one day only to carry Huckleberry enthusiasts up to where these sweet berries are found. But you've got to watch out for those bears, they love 'em too!
If you live in Canada, I encourage you to join our Canadian Food Experience Project which began June 7 2013. As we share our collective stories through our regional food experiences, we hope to bring global clarity to our Canadian culinary identity.
♥
[amd-zlrecipe-recipe:49]