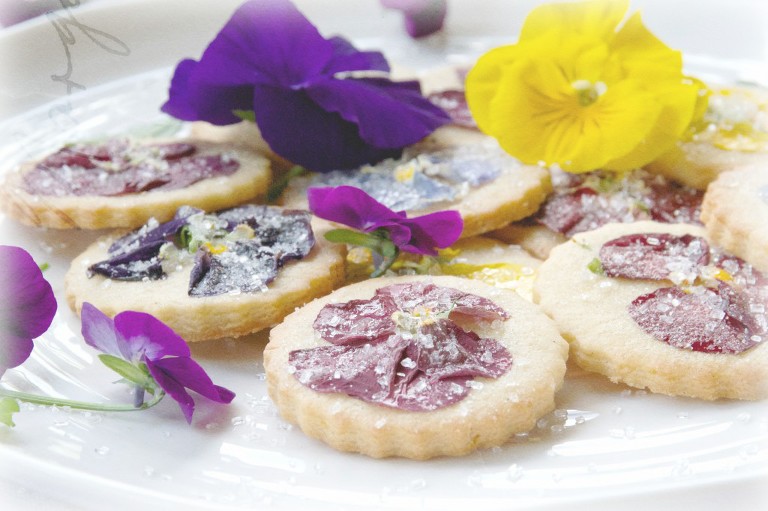 I've never met a flower I didn't like.
I've never met a cookie I didn't like.
And I can honestly say, I've never met a blogger I didn't like.
So when presented with the opportunity to combine all three..
I jumped at the chance!
I'm posting today over on Raymund's blog.. Ang Sarap!
Some of you may already be acquainted with Raymund.. if not, might I suggest that once you're at Ang Sarap, you should stay a while and enjoy looking through his recipes. He's got the most extensive collection I've ever seen and you'll find a strong Filipino and Spanish influence that is a reflection of his roots. I was surprised to read that Raymund hasn't had "professional" chef training, because you'd definitely think so by the flair he shows in his recipes! He posts almost daily which also totally blows me away, any blogger will tell you what a commitment that can be for time!
So pop on over.. and you can pick up my latest poem and my recipe for Cardamom Orange Zest Pansy Sugar Cookies.
They're one of my favorite flavors of cookie and the color and fresh look of the pansies is so summery. They would be perfect for a bridal or baby shower.. or just because.