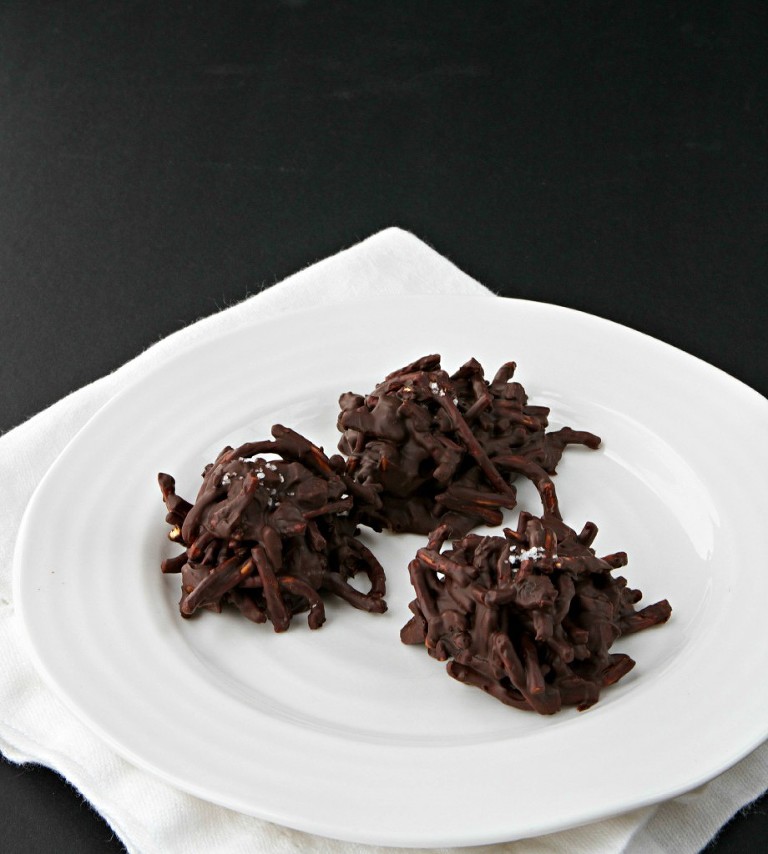 ♥
Oh, these last precious days of summer to savor and idle lazy down!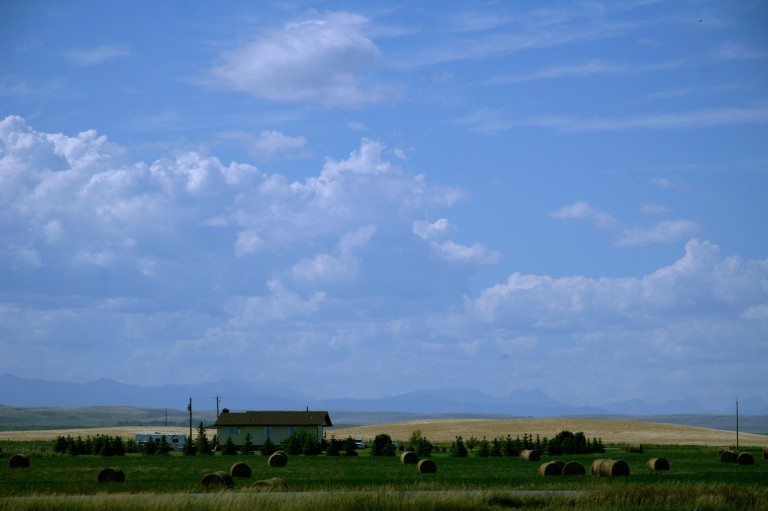 With a protracted and sultry Indian Summer
of rolling haystack landscapes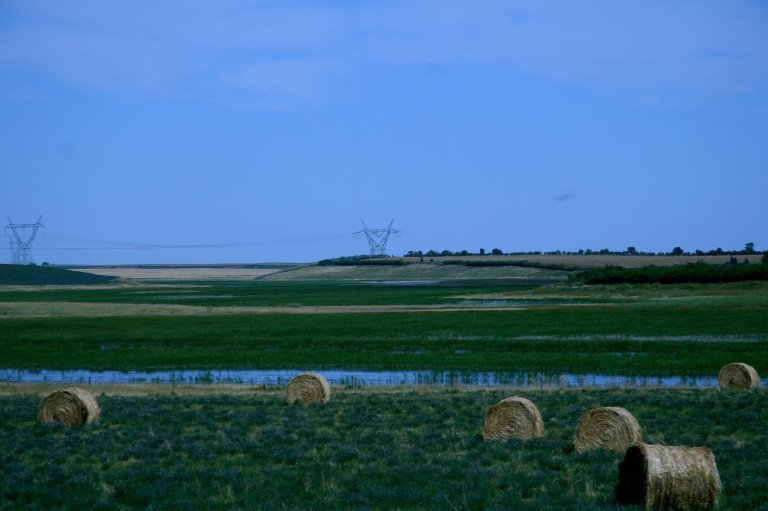 blanketed blue with skies mirage-shimmering under burnished heat
to hopeful follow after.
Winter's breath a gentle whisper away on neck's tender nape..
♥
These are easy, idle days of allowing the last of simple in.. before School begins..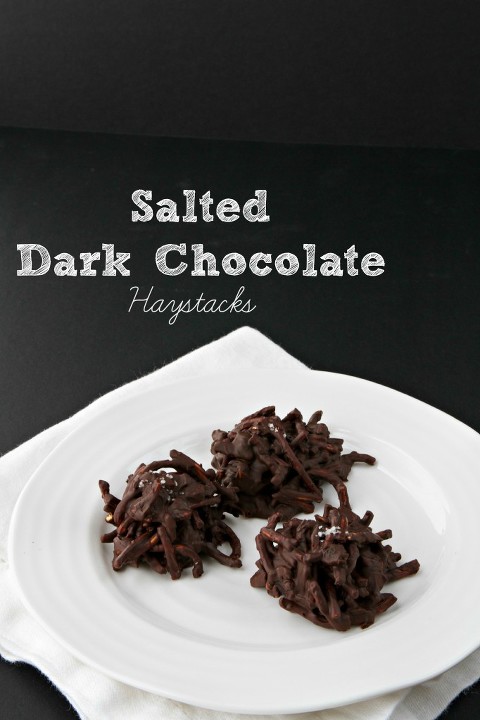 Days of the everyday, family steadfast recipes,
like these Chocolate Haystacks Cookies from days gone by.
This is a school days recipe, redone for grown-up wee chocolate morsel cravings..
These Salted Chocolate Haystack Cookies
are a lightly sweet dark chocolate morsel with just a smidgen of sea salt to surprise.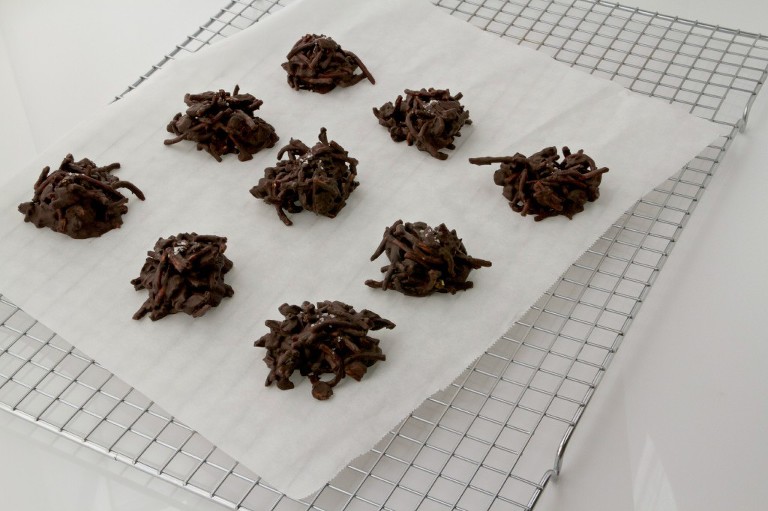 with no house-heating oven required.. or even much of a recipe
…for that matter.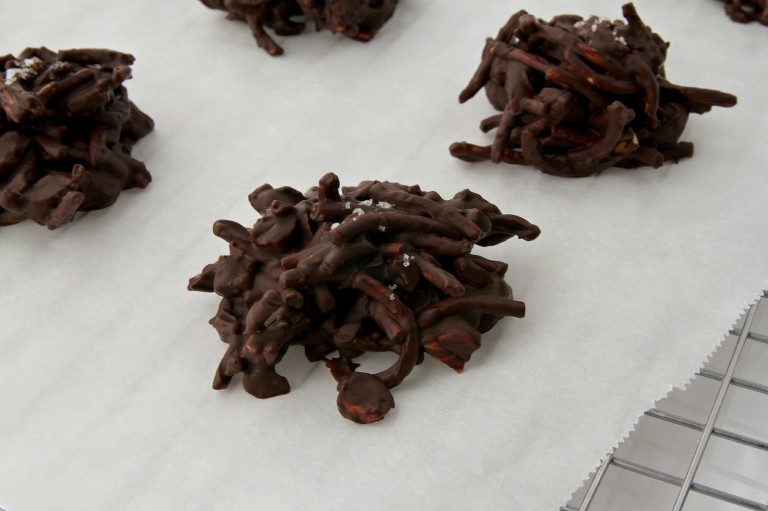 Just one pot and a wooden spoon are required.
♥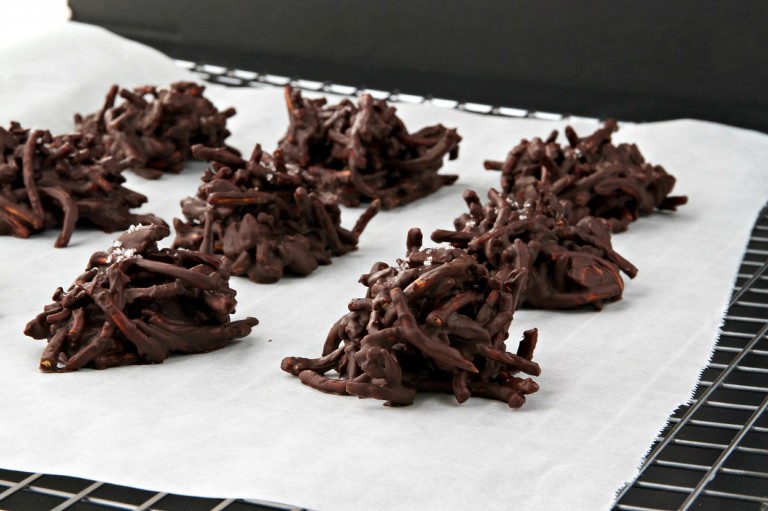 Change out the chocolate as you wish.
Change out the dried fruit as you wish.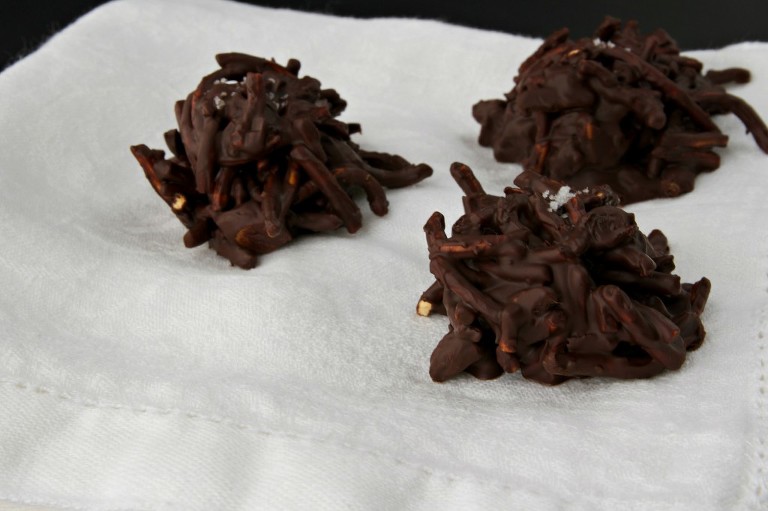 Then make a wish on a falling star or two to start
Fall anew with blessings..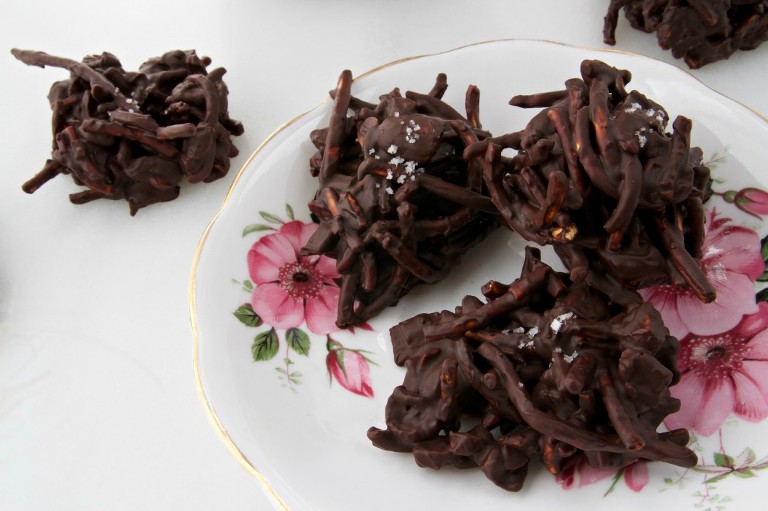 but don't forget to add that wee sprinkling of sea salt
to remember the lull of the ocean's waves.
Salted Chocolate Haystack Cookies
Ingredients
1 cup dark chocolate chips (50% cacao Dark Chocolate Hershey's Chipits)
1/2 cup milk chocolate chips
5 oz or 2 1/2 cups chow main noodles (the dried, crunchy kind found in the Asian food section)
3/4 cup coarsely chopped roasted, salted almonds
1/2 cup dried cranberries
heaping 1/8 tsp cayenne pepper
sea salt
Instructions
Line two baking sheets with silpat liner or parchment paper. Measure out all ingredients in advance. Pour chocolate chips into a large saucepan and heat gently over low heat, being careful not to simmer or boil or allow moisture to get into your chocolate. Stir continuously while melting the chocolate. Then fold in all remaining ingredients. Using two tablespoons, scoop and mound on the prepared baking sheet. Pinch a little sea salt and sprinkle over the top of each cookie. Refrigerate or leave at room temperature until chocolate has set. Store in an airtight container or keep refrigerated.
Notes

You can use any type of chocolate for these. Other substitutions for dried fruit might be any combination of craisins, apricots, raisins, mango, etc.

Adapted from Giada De Laurentiis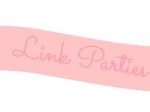 The Farmhouse Porch