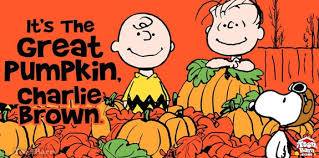 "It's the Great Pumpkin Charlie Brown" has got to be one of my favorite movies.
I love Linus' unwaivering belief in The Great Pumpkin,
Snoopy's Sopwith Camel fighter plane and his battle with the Red Baron,
for some reason he reminds me of my younger brother Richard, who had a passion for war airplanes.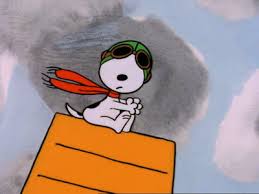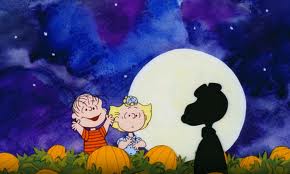 Charlie Brown's "I got a rock.", his costume full of holes
and how Lucy tenderly carries Linus home, takes off his shoes and tucks him in bed.
I love the movie: "It's the Great Pumpkin Charlie Brown!"
♥
Last week, my son suggested we visit a pumpkin patch, so we did a quick search and found this one..
The Calgary Corn Maze and Pumpkin Patch
It was a brilliant sunny day for a photo shoot so we tossed on our fall sweaters and headed south towards timeworn, sepia prairie landscapes.
My kids were definitely the oldest there, but it was perfect for our annual fall photo shoot.
What a great place for toddlers and young children. They have a massive corn maze, pumpkin patch, petting zoo, and a cute tractor ride for the little ones.
♥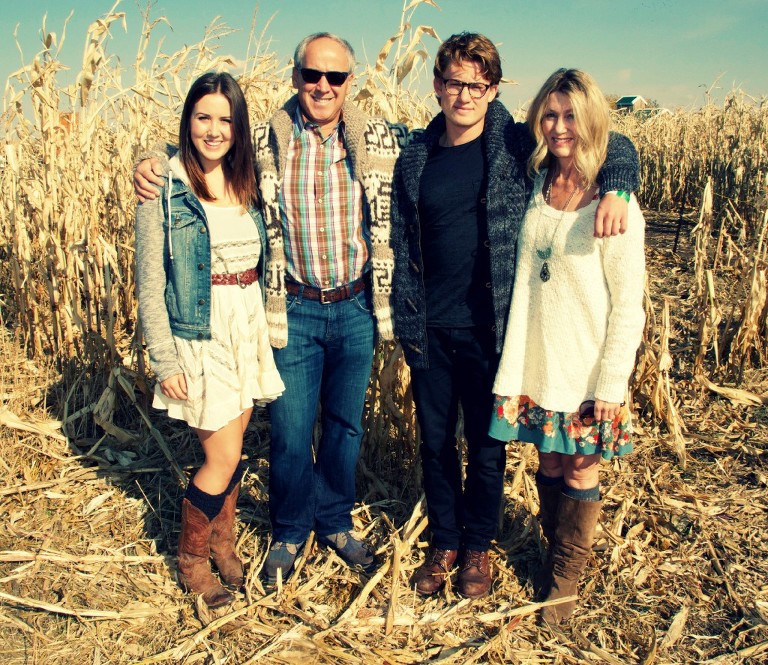 We were content with taking photos and even stepped in and took a few for another young family.
It was the perfect outing and the dried corn husks just felt like fall.
Phil and I were both expecting a more "natural" looking pumpkin patch like they have in Kelowna, so we will have to look for one of those next year…
Along with the Great Pumpkin!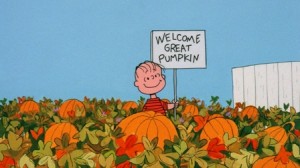 ♥
I noticed the other day it has been forever since I made a video/slideshow and thought this would be the best way to share these photos with you..
I'll be posting some up under my Photography link later this week.. so if you don't have the patience, you can check them out there.
In another life, I think I'd be a family photographer, it's so much fun, especially with a setting like this one!
I highly recommend taking a series of photos of your family like this! Editing was done using the free Picmonkey photo editing software.
I used the filter called "Tranquil".
The best time to take photos is later in the afternoon, but our schedules meant we were there at high noon.  Surprisingly, I think the angular shadows and bright sun feels more like fall anyway.
♥
So as the sun's journey continues inexorably closer to fall's trees on earth, so moments like these with our children tick away, counting down the moments on life's clock.
I cherish these..
 The song was recommended by my son and it feels perfect. "Atlas Hands" by Benjamin Francis Leftwich speaks to the ambivalence of choosing freedom while longing for the past.
Atlas Hands
Take me to the docks, there's a ship without a name there
And it is sailing to the middle of the sea
The water there is deeper than anything you've ever seen
Jump right in and swim until you're free
I will remember your face
'Cause I am still in love with that place
But when the stars are the only things we share
Will you be there?
Money came like rain to your hands while you were waiting
For that cold long promise to appear
People in the churches started singing above their hands
They say, "My God is a good God and He cares"
I will remember your face
'Cause I am still in love with that place
When the stars are the only things we share
Will you be there?
I've got a plan, I've got an atlas in my hands
I'm gonna turn when I listen to the lessons I've learned
I've got a plan, I've got an atlas in my hands
I'm gonna turn when I listen to the lessons I've learned