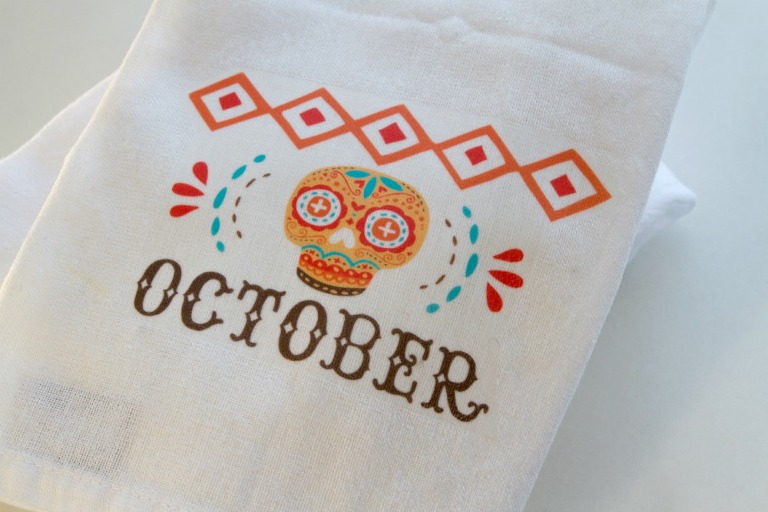 I love adding seasonal kitchen towels, they can so easily brighten up the room with their pretty colors.
Plus, they're such an easy and affordable way to change up your kitchen decor, don't you think?
♥
Feeling rather thrifty, I thought I'd make my own.
The whole process was actually pretty straightforward, as long as you read the instructions ahead of time. Doing so would ensure one's white kitchen tea towel doesn't discolor to a yellowish tinge while one vigorously presses down, scorching the fabric. Never mind, there's always another end to the tea towel!
Note to Self: One must always read the instructions through to the end.
I must confess that I do tend to impulsively jump right in without doing so. Case in point, remember those child development books on parenting? For some reason I stopped reading after Year Two. I wonder if Heidi Murkoff has written "What to Expect in the University Years" yet?
♥
Anyhooo..
I made this design on Adobe Photoshop. The wonderful artists at The Ink Nest
  give permission to share a creation like my October printable with you, as long as they're given credit.  There are so many clip art sites on Etsy as well, it's fun to download clip art at a minimal cost and use them on your blog as well!
So feel free to print mine or start exploring and come up with your own little project. If you do, I'd love to see it! I think a pillow case would be lovely as well. I also think these would make great gifts at Christmas, one for each month of the year.
I promise to get November's printable to you a whole lot sooner!!
Control Click and save this image on your desktop. Then open it in Preview to print.
Once you click File then Print, you can see the image on your page. If it's too large, you can resize it by checking "Scale" and make sure it's set to 100%. These don't reproduce well when enlarged, so best to keep at 100% or smaller when printing.
** New Update: My images are now watermarked.. if you'd like me to email you a copy, just pop me a message on Facebook or email me at justasmidgen@hotmail.ca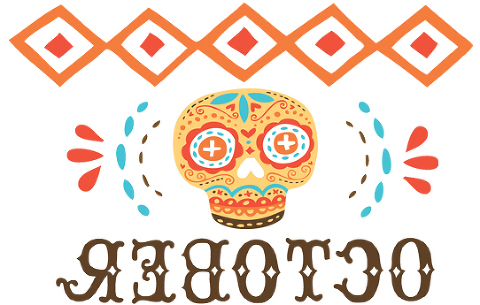 ♥
Before I forget!
on my Home Page you'll see a Project Gallery Tab..
click on that and scroll down a bit and you'll see I've added a new section called
"Gift Inspiration"
If any craft or DIY is fairly easy and has pretty results, I've added it to this section for you. I think that hand-made gifts are always so loved and appreciated on any special occasion!
♥
Happy Hallowe'en DIY Kitchen Towel
Materials
1 package T-Shirt Transfers
(found at most stationery shops, mine was Avery brand)
1 white cotton kitchen towel
(IKEA sells sets quite inexpensively)
iron
2 old kitchen towels
(for protecting the surface when ironing)
Instructions
 1.  Print the "October" printable onto your T-Shirt Transfer paper. Make sure it is inserted correctly for your printer, so that the photo is printed on the front/white side of the paper. There are instructions in the package. If you wish to make your own printable, remember words must be reversed. Otherwise, you need to reverse print on your printer, if you know how to do that it will work as well. The package instructions also include settings, mine was set to "Best" and  Photo Quality Paper for a more vibrant density of color.
2. Allow the printed transfer picture to dry before handing for a few minutes.
3. Heat your iron to the highest setting, no steam!
4. Cut around your design, remember that any space that is kept between pictures has a "film" when printing. It is clear but still visible. I didn't mind this since it doesn't really show and I don't plan to go crazy using this every day to dry dishes.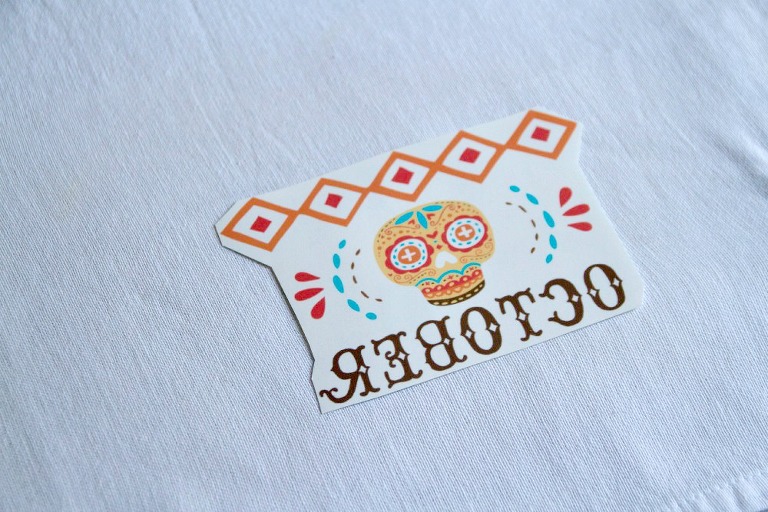 5. Read, read, read, the instructions. I laid a cloth on a heat-proof hard surface. Then lay the kitchen towel over top. Iron both so that they are smooth before you begin.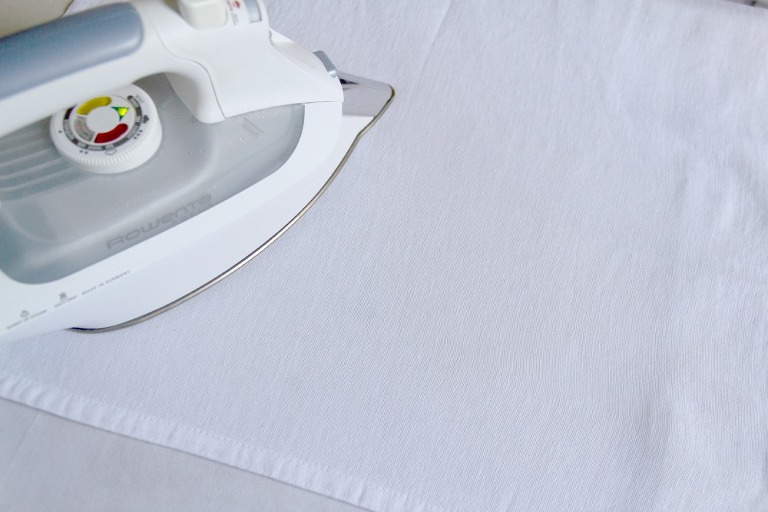 6. Flip over and position your design and place it upside down where you'd like on your kitchen towel. I added a step by laying a clean tea towel over top so that the iron wasn't directly on the fabric.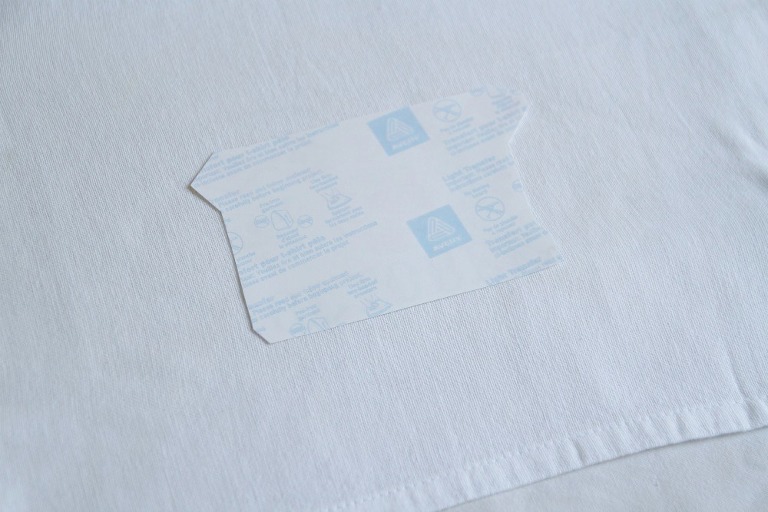 7. Apply firm pressure, making several slow passes over the back of the design as instructed in your package. Always keep the iron moving so the fabric won't scorch.
8. Allow to cool for about two minutes or until cool enough to touch. I left mine for half an hour and went back later.
9. Peel the paper gently back, the design will be on your kitchen towel. It shouldn't tear, but if it does, begin in another corner of the paper and peel back even slower.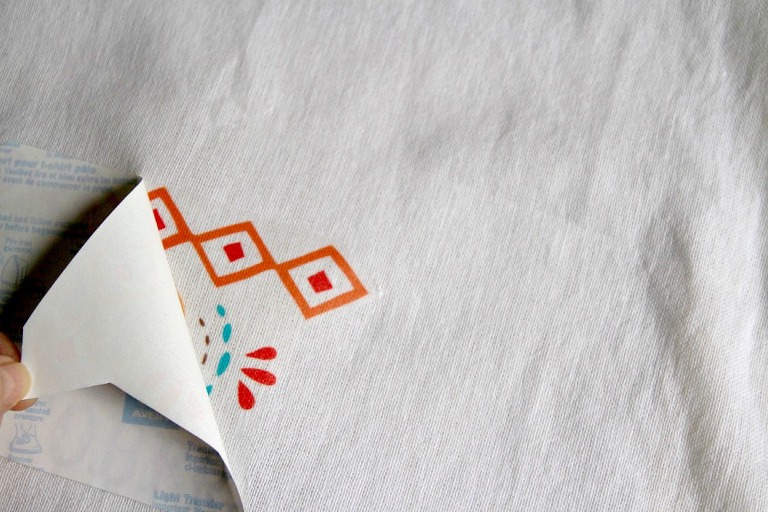 10. Follow all washing instructions on your package. Mine says to wash separately in cold water so colors won't "bleed" (if left wet too long). If colors do run, rewash promptly. Tumble dry on warm with towels to improve drying.
♥
Enjoy!
If you're looking for tons of Hallowe'en inspiration, check out Wayfair.ca where you can pick up all sorts of Hallowe'en items!