Swedish → English
is=ice
choklad=chocolate
ice + chocolate=ice chocolates
or
♥
who wouldn't be smitten with these sweet little morsels
both lovely
and silky while
melting in your mouth
and
they're good for you
♥
did I mention..
this recipe only requires
two main ingredients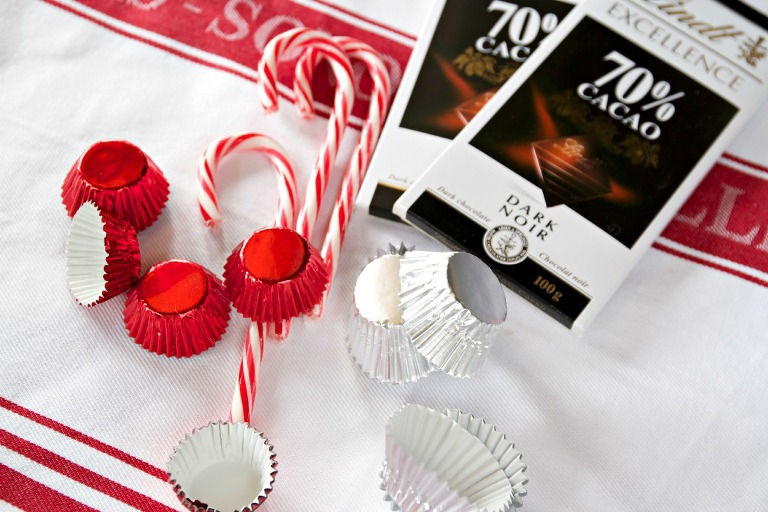 begin with a great 70% dark chocolate
perhaps Lindt Swiss chocolate
then add half as much
coconut oil
♥
we all know that a little dark chocolate a day is good for you
and coconut oil has its own health benefits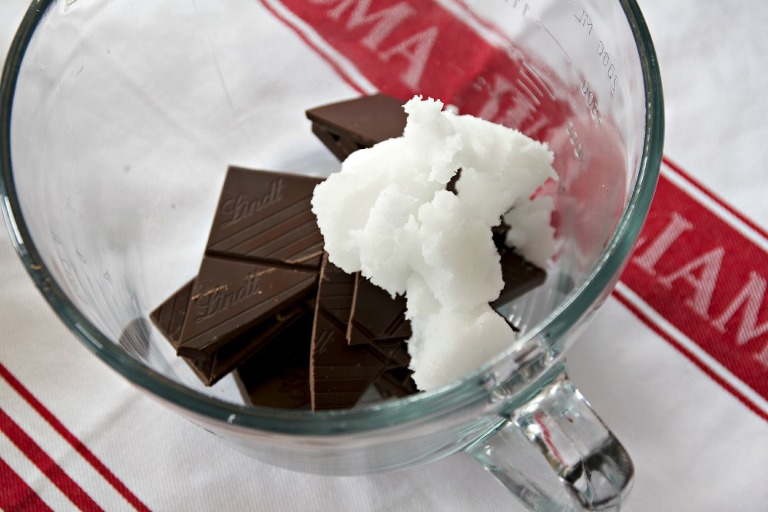 melt together
and let cool slightly
♥
gently separate your foil candy cups onto a small tray
pour in the chocolate
and refrigerate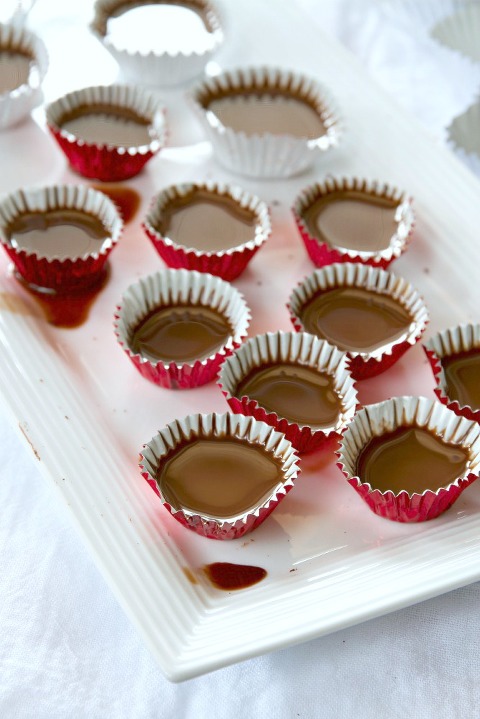 ♥
of course all sorts of other surprises
could be added..
a few drops of peppermint flavoring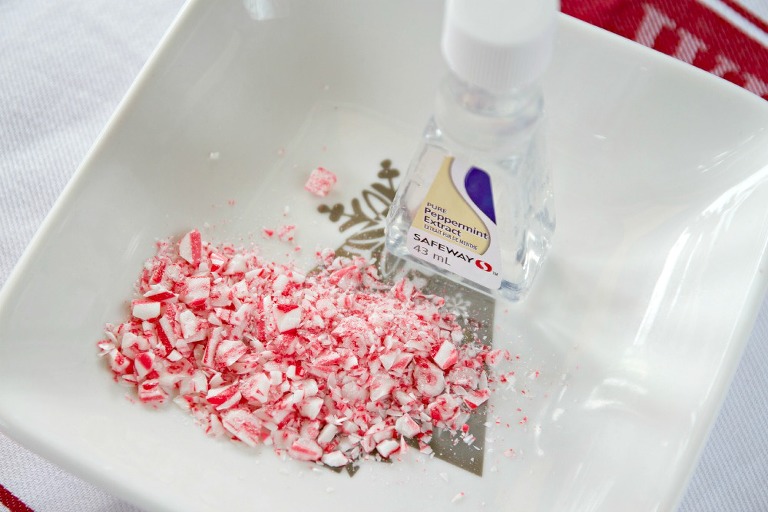 and
crushed peppermint candy cane
topping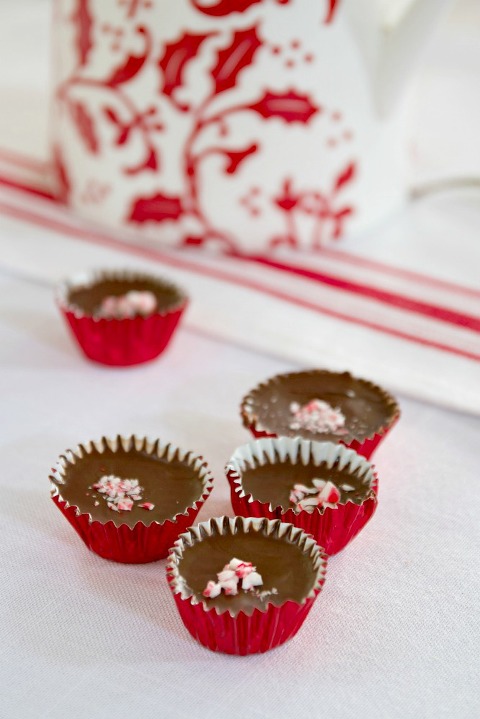 perhaps a sprinkling of
Wilton Sparkling Sugar..
snow
♥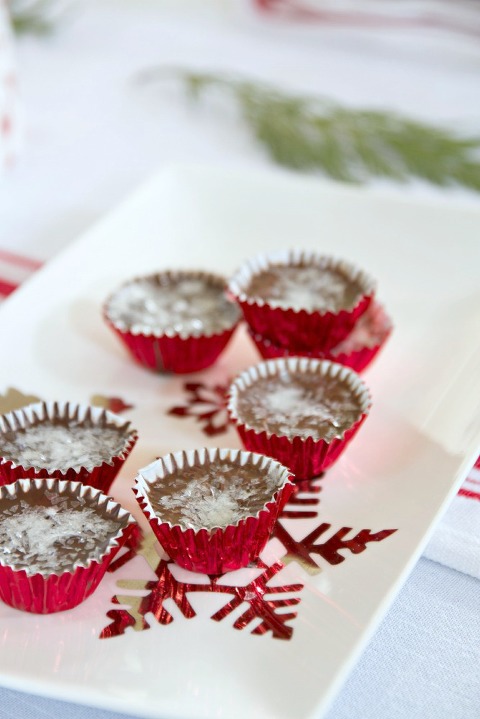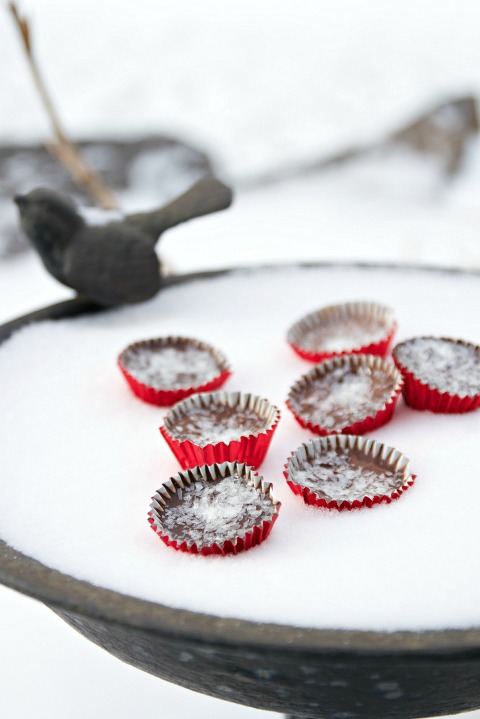 ♥
mixed nuts, raisins, craisins
or
snippets of marshmallow
would add texture..
but the lovely feature of this chocolate is its ability to melt instantly in your mouth
like ice
♥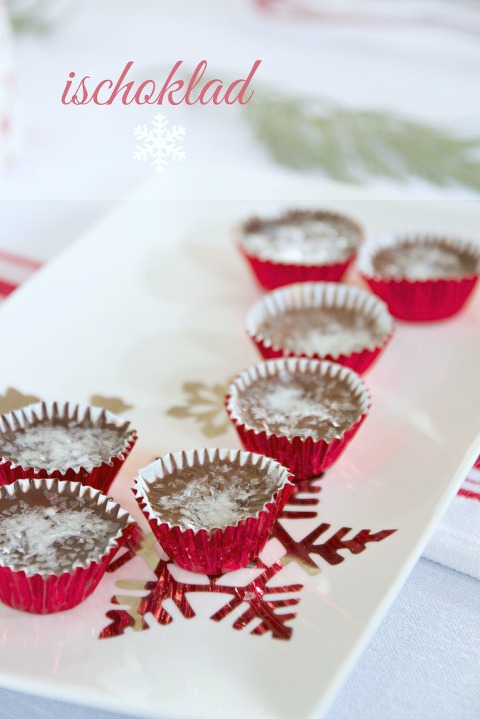 Ischoklad ~ Ice Chocolates
Ingredients
200 grams 70% dark chocolate
100 grams extra virgin coconut oil
foil candy cups, the smallest you can find
optional
peppermint extract
crushed candy cane
Wilton sparkling sugar
nuts, chopped
raisins
dried cranberries
miniature marshmallows, etc
Instructions
Combine broken pieces of chocolate and coconut oil in a large pyrex measuring cup with pouring spout.
Microwave in 40 second bursts until chocolate is melted, about 3-4 times.
Meanwhile, separate your small foil candy cups on a tray.
Take the chocolate mixture out of the microwave and stir well. Set aside to cool somewhat.
If using, add a few drops of peppermint extract or any other flavoring to taste.
If adding, sprinkle a few pieces of nuts, raisins, dried cranberry or marshmallow into each cup.
Stir the chocolate mixture again then gently and slowly pour into the foil cups.
Place the tray in the fridge for a very short while. Remove and top with peppermint candy cane or sparkling sugar as you wish. Return to the fridge to set.
Notes
Note: These must be served cold from the fridge as they become too soft at room temperature.
♥

I'm so enjoying my Christmas Scandinavian theme this year!
God Jul!