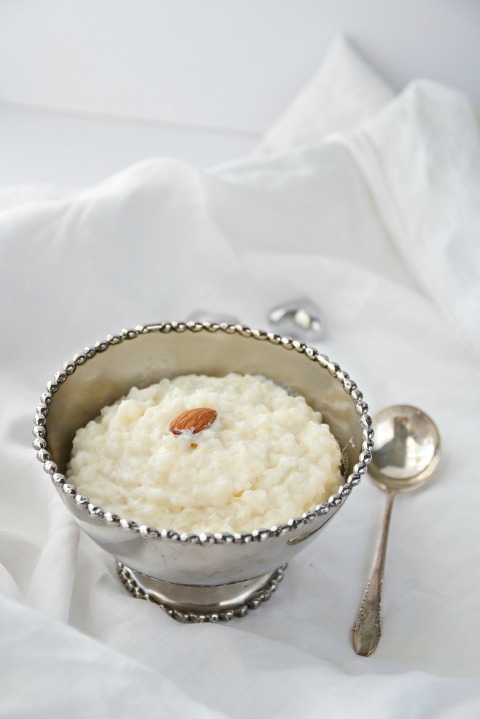 On Christmas Eve
households in Sweden would traditionally serve a bowl of
Julegrot
or
Risgrynsgröt
to sweeten tummies
and to please their little
♥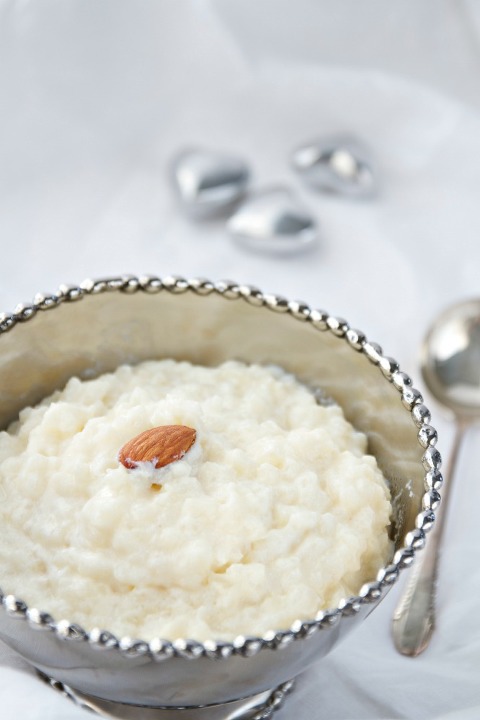 you may have seen drawings of tomte
he's a little storybook creature
with a white beard and
colorful clothes
he brings gifts on Christmas Eve
♥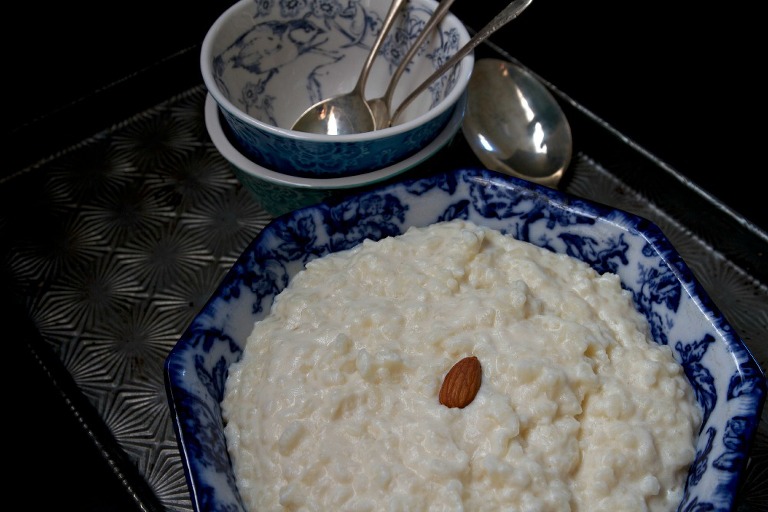 that little almond on top
is stirred into the
Risgrynsgröt
and served
the lucky person who finds the
almond in their bowl is the next to be
married
♥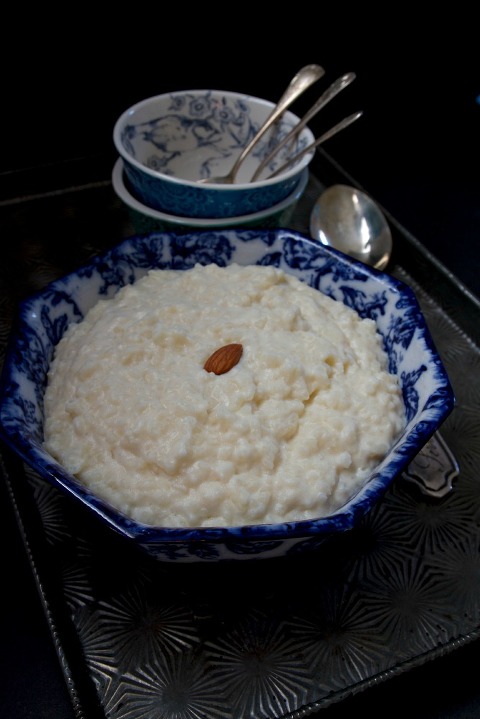 Risgrynsgröt ~ Julegrot ~ Swedish Rice Pudding
Ingredients
1 cup rice
1 1/4 cups water
1 tbsp butter
pinch of salt
1 small cinnamon stick
3 cups 2% milk
2 eggs
1/3 - 1/2 cup sugar
1 tsp vanilla
1/2 tsp salt
1/4 - 1/2 cup half and half cream
1 almond
Instructions
Measure rice into a sieve and rinse under cold water to remove all starch until water runs clear. Add rice, water, butter, pinch of salt and one small cinnamon stick to a medium-sized pot and put on high. Once the rice mixture boils, turn to simmer and finish cooking until all the water is absorbed. This takes about 10 minutes.
In a medium-sized bowl, measure out milk and eggs and whisk together. Whisk in sugar, vanilla and salt to blend.
Once rice is cooked, pour the milk mixture into the pot. Bring back to a simmer then cook for an additional 40 minute or so, until the rice pudding is thickened. Add 1/4 - 1/2 cup half and half cream, this makes the pudding whiter in colour which is so much prettier!
Remove from heat and stir in 1 almond.