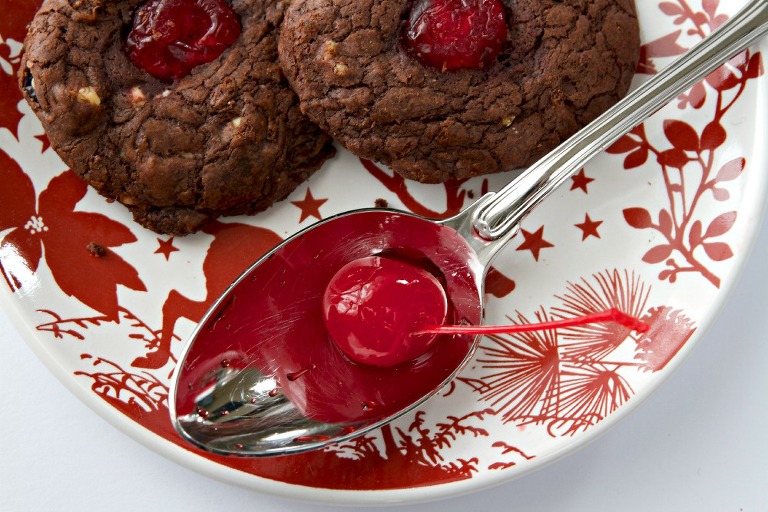 Sometimes in life, you just have to
step out of your comfort zone.. take a chance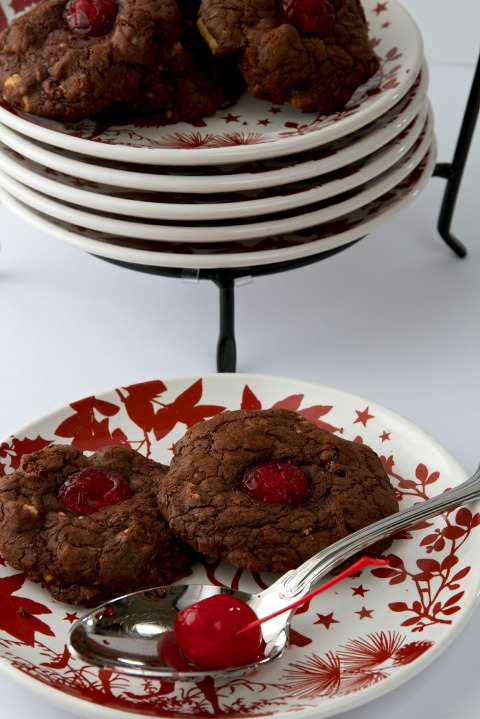 I love this..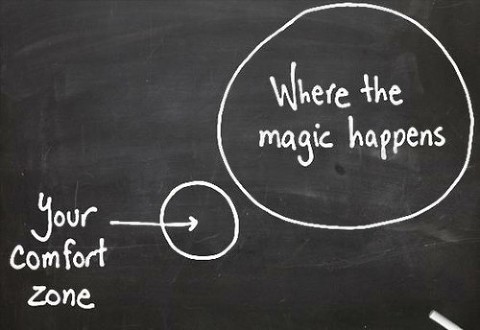 This just might be my mantra for 2014!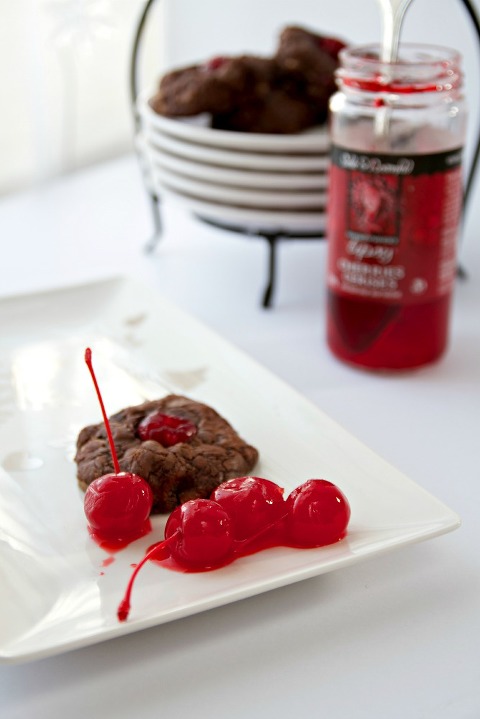 Take these sweet little chocolate kisses, for instance..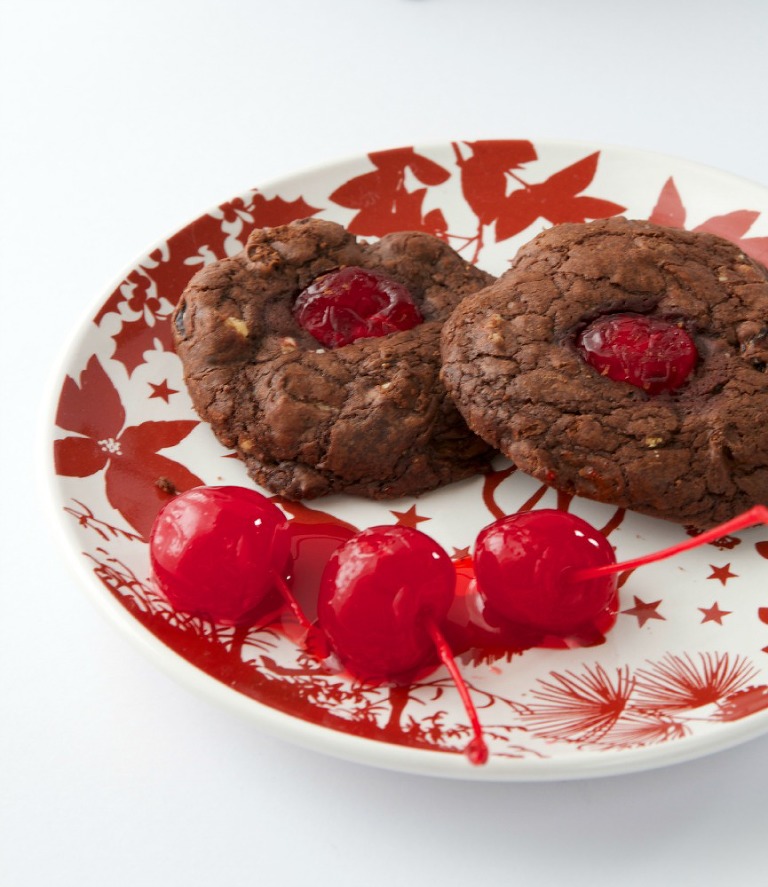 they're our traditional Christmas Baci di Cioccolati, so lovely on their own,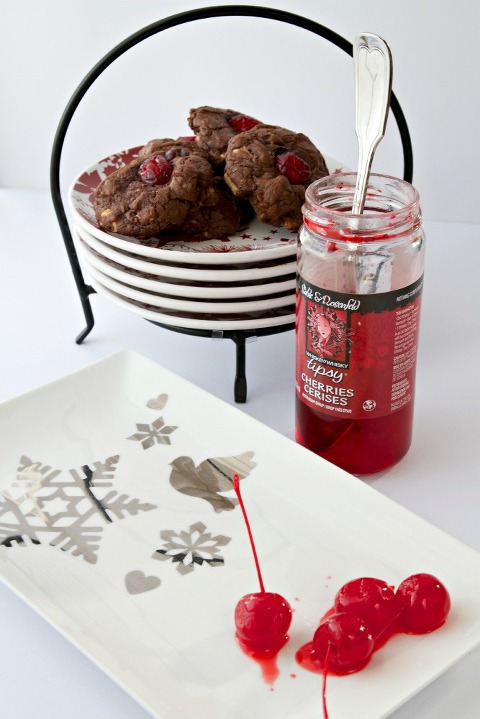 but push in a slice of whiskey soaked cherry and they become a
"pretty please with a cherry on top"
cookie!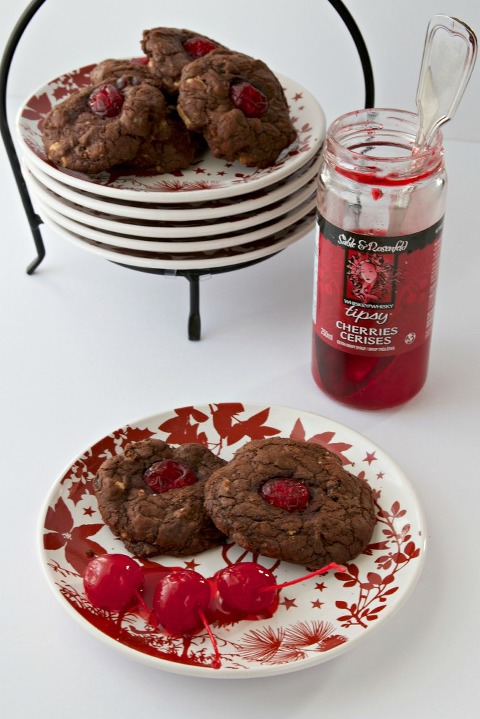 Let's make some magic happen!
Tipsy Cherry Chocolate Kisses
Ingredients
10 oz semi-sweet chocolate
2/3 cup butter
3 eggs
1 cup sugar
2 tsp vanilla
3/4 cup flour
1/2 tsp baking powder
pinch salt
1 cup white chocolate chips or chunks
1 cup dried cranberries
1 cup dried apricots, chopped
1 jar whiskey soaked cherries
Instructions
Preheat oven to 350F. Line cookies sheets with silpat or lightly grease pans.
Melt the semi-sweet chocolate together with the butter in a saucepan over low heat until all is melted. Allow to cool.
Meanwhile, beat the three eggs in another bowl. Add 1 cup sugar to the beaten eggs and beat to combine until the mixture thickens. Add 2 tsp vanilla and the cooled chocolate mixture to the egg mixture.
In another medium sized bowl, mix together the flour, baking powder and salt. Slowly add the dry ingredients to the chocolate mixture and blend without over mixing.
Stir in the chocolate chunks, cranberries and apricots.
Drop by spoonful onto the prepared pans. Cut whiskey soaked cherries in half and press one in the center of each cookie.
Bake for 12 minutes or until just beginning to darken on the edges. Remove to a cooling rack.
Keep stored in an airtight container or freeze.