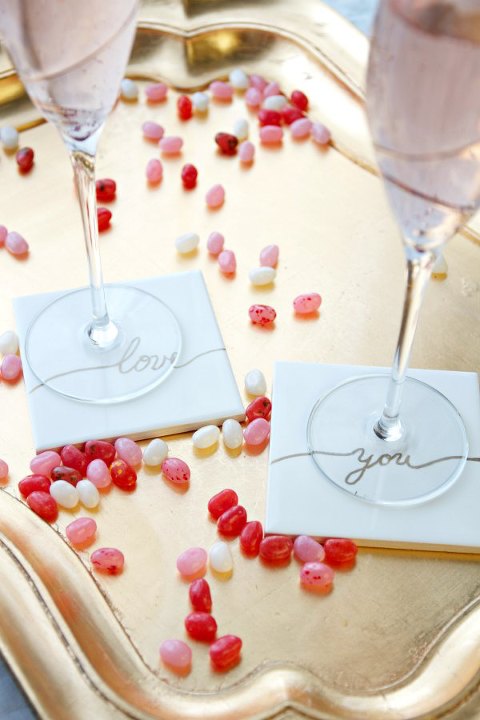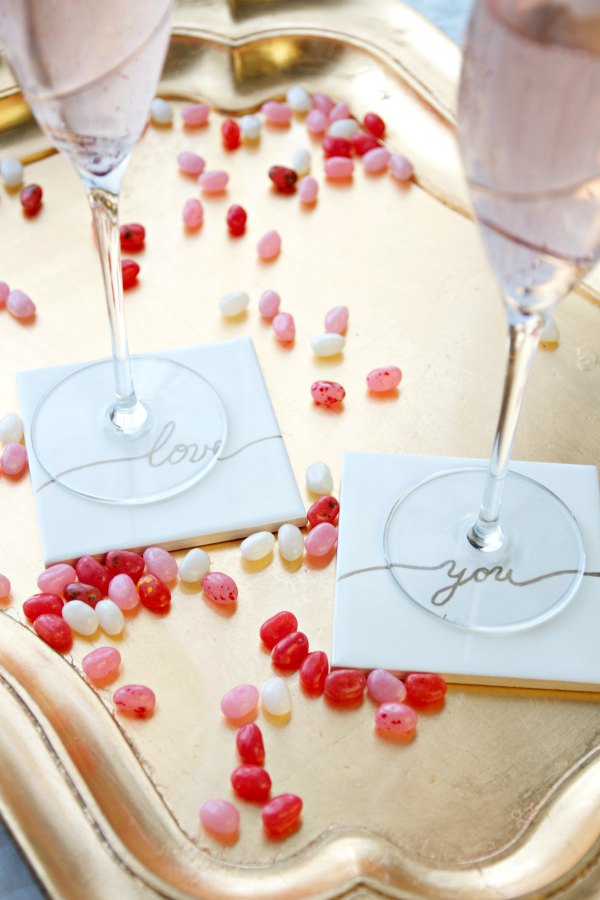 Nothing says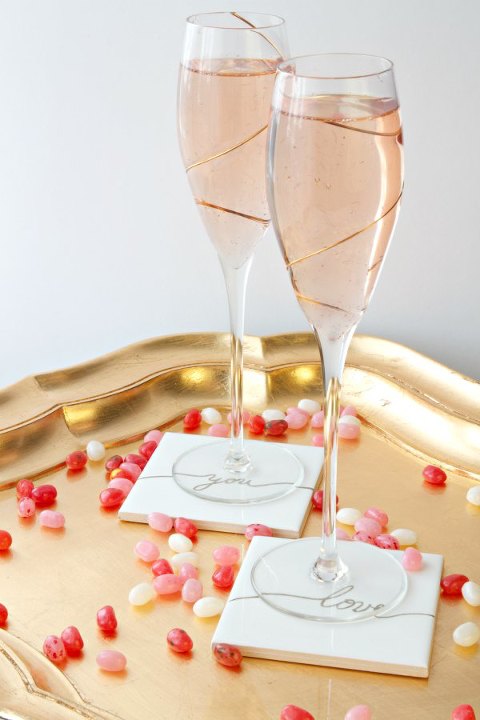 "I love you"
  more than a personalized gift..
made with loving hands.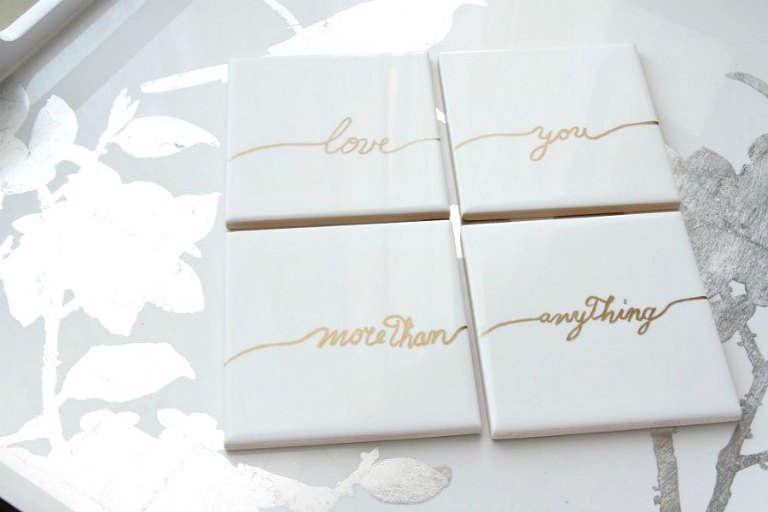 ♥
It doesn't have to be "perfect".. just original..
and simple is always nice!
I love these ones.. gold confetti, silver confetti hearts with a "heart of gold" in the mix, and an abstract doodle.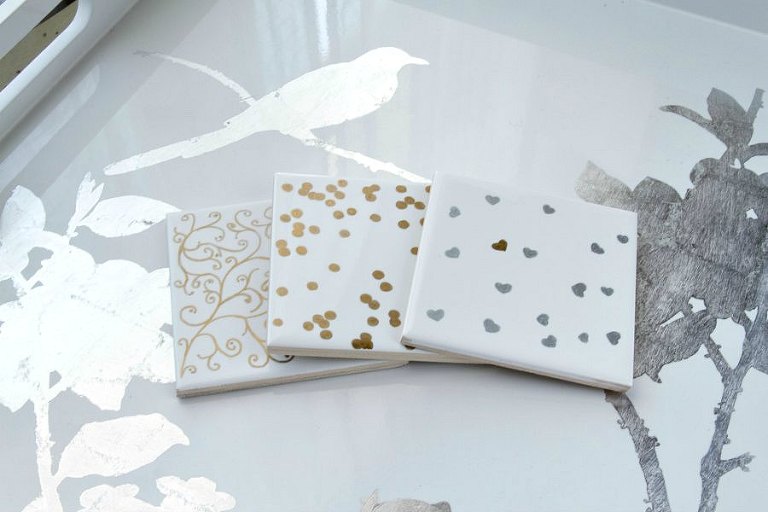 These Pink and Gold Valentine Confetti Coasters don't  just say..
"I love you"
but say..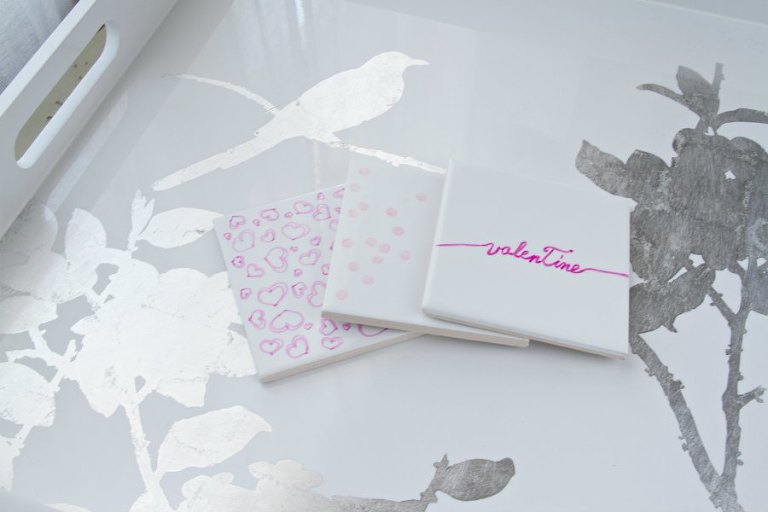 "You'll remember me, every time you look at my gift to you..
each time your gaze falls on my hand-written note.."
They'll remember.. your favorite saying, like
"i love you, end of story!"
♥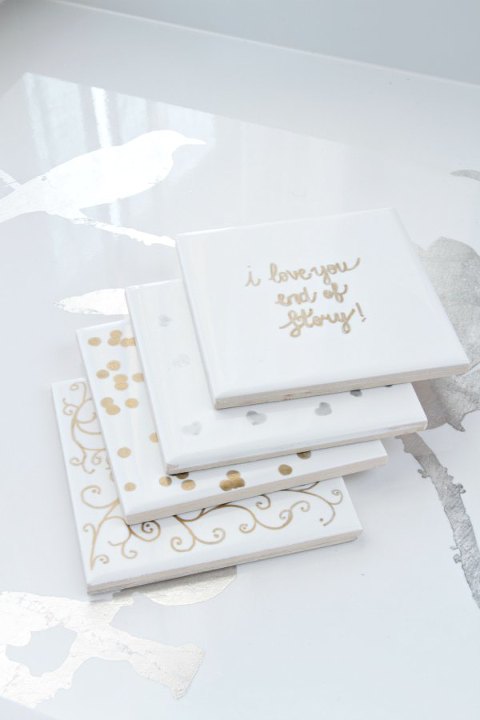 They will remind you that

you
+
me
=
love
♥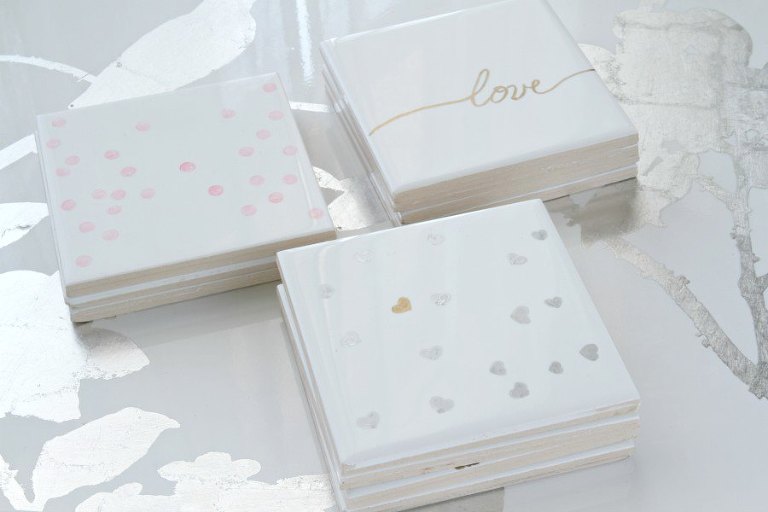 Pink and Gold Confetti Valentine Coasters
Materials
White hardware tiles
glass cleaner
gold, silver and bronze sharpie pen set
shades of pinks and red sharpie pens
clear paper reinforcements
paper
pencil
small plastic dots or felt squares
glue gun
Instructions
1. Practice your design by tracing around the hardware tile on paper. Sketch your layout and practice your handwriting if that is what you plan to do.
2. Spray glass cleaner and wipe tile clean and then thoroughly dry.
3. Write or draw your designs on the tiles and set aside to dry. If making little polka dots, place clear paper reinforcements on your tile, color in, let dry and remove plastic reinforcements.
4. To set your tiles, bake in 350F oven for 30 minutes.
5. Using your glue gun, affix small plastic dots or felt squares under the tiles so that they won't damage side table surfaces, etc.
6. Give away.. and for best results, gently hand wash with mild soap.
♥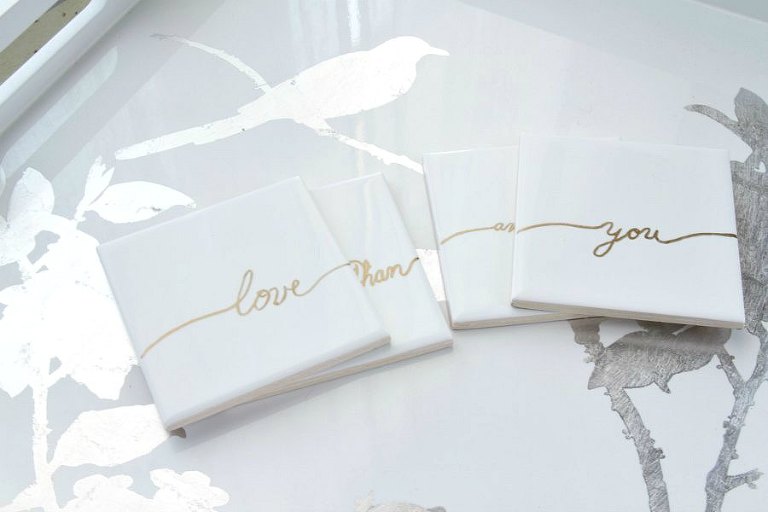 Wouldn't these be cute made by little ones? Their messages could be something personal shared between parent and child or grandparent and child.. you know, those little "nothings" you say when you tuck them in? Like "Love you to the moon and back." "Love you more!" "Love you more than anything."
If you are planning a wedding.. maybe these could be bundled at tables with pens so guests can write little notes for the Bride and Groom!