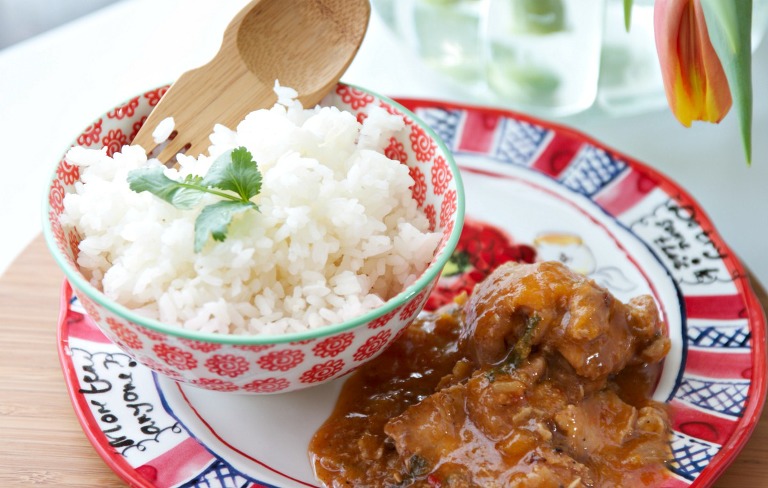 One food trend that shows no signs of stopping in 2014 is the prevalence of Gluten-Free ingredients in recipes, on store shelves and on menus. This is due in no small part to the growing number of people with sensitivities to gluten, not just those with Celiac disease. I'm fortunate not to have either a sensitivity nor the disease, but do want to provide recipes here for my gluten intolerant friends. It doesn't have to be complicated, this Coconut rice was made by simply preparing Jasmine rice as instructed and folding in a handful of unsweetened coconut once the rice was finished cooking.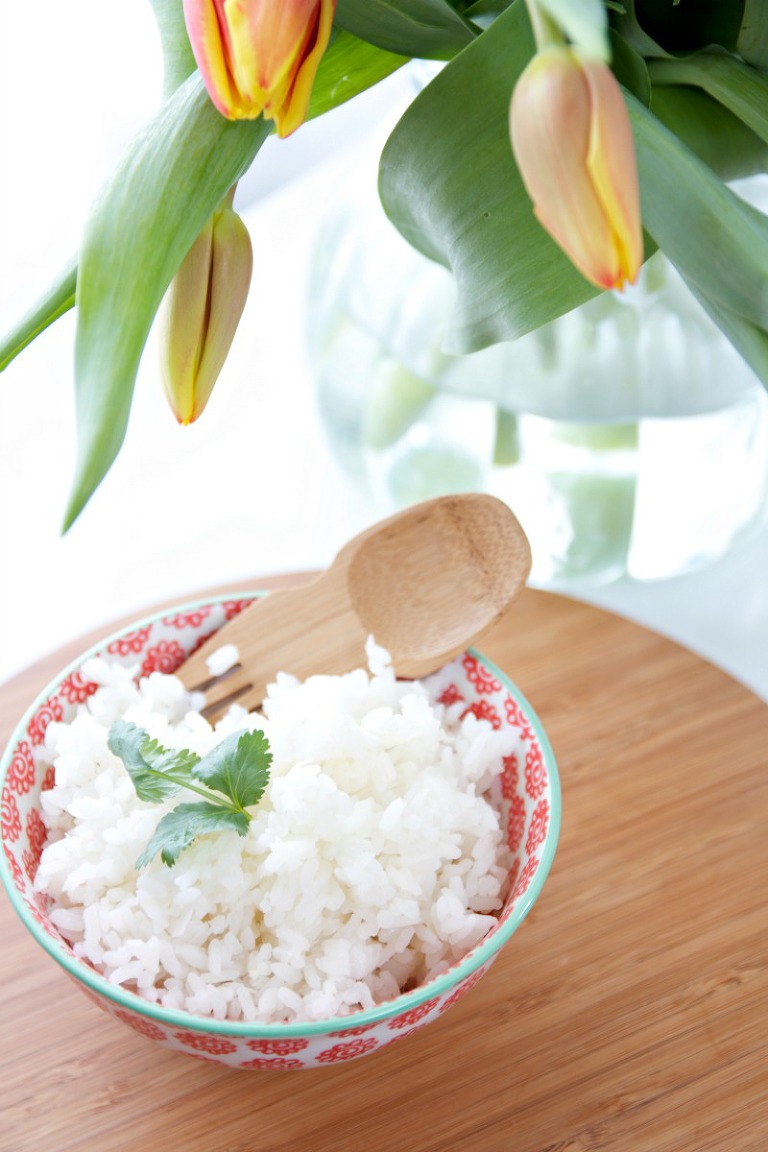 I was asked to review a new cookbook by Judith Finlayson and when I saw the title I couldn't wait to get my hands on a copy. The Healthy Slow Cooker – 135 Gluten-Free Recipes for Health and Wellness didn't disappoint. I like to get my slow cooker out every fall and it gets a work out all winter long. There's something wonderful about coming home to a home-cooked meal, even if I do have to get everything assembled that morning, it feels effortless. I think this cookbook means our slow cooker will be staying out on the counter throughout the spring and summer, it's recipes are a much lighter fare.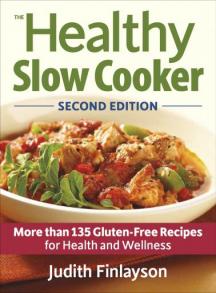 I have had my stand-by cookbook, Canada's Best Slow Cooker Recipes for years and I've it's been well loved, pages are warped, check-marked and dog-eared, but I was definitely open to trying new recipes that are Gluten-Free! The cookbook has a great intro to slow-cooking, the basics and food safety information for the beginner. Recipes follow, sorted into 7 chapters: Breakfast, Starters and Snacks, Soups, Poultry, Fish and Seafood, Beef and Veal, Pork and Lamb, Vegetarian Mains, Sides and Sauces and Desserts. To take things a bit further, each recipe has a "Mindful Morsel" that you can read before preparing the recipe. This explains how to select specific ingredients from the recipe and the recipe's nutritional value is explored further in a "Natural Wonders" section.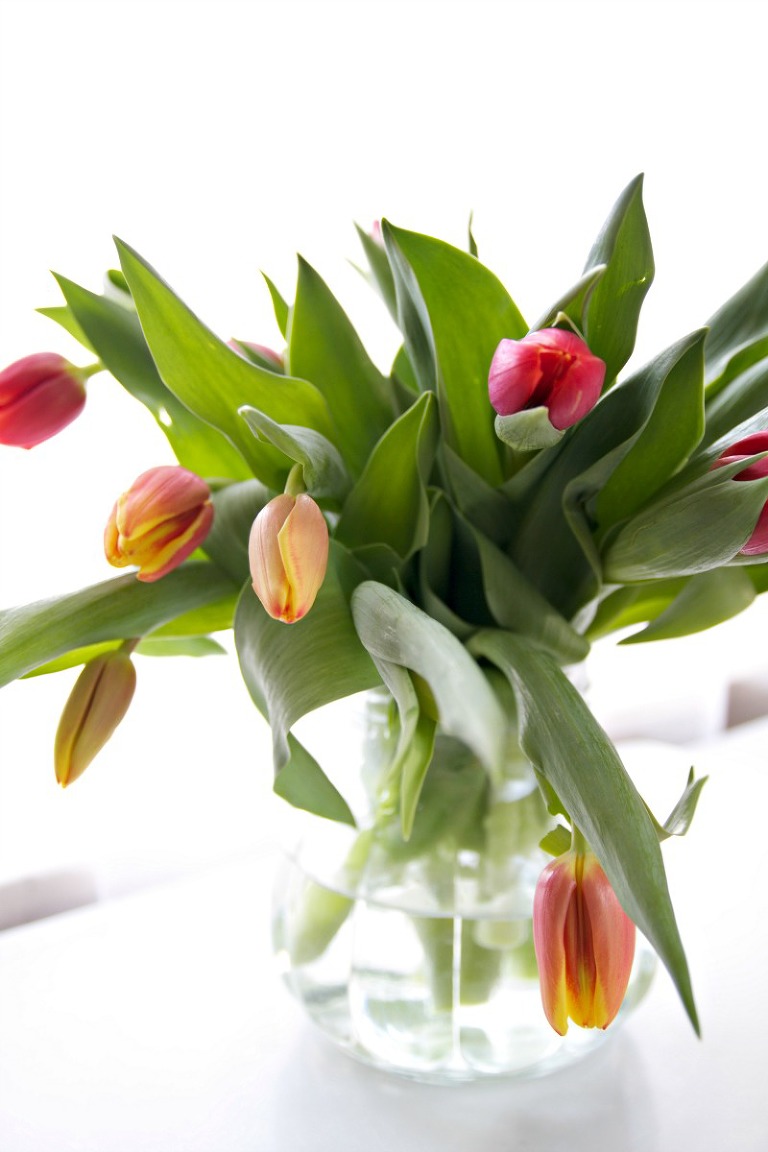 I chose to make "Tagine of Chicken with Apricots" because we have a recipe in my other cookbook that is similar that has been a favorite and I wanted to see if this one "measured up". Just like my other cookbook, the ingredients are straightforward and easily found at most grocery stores, rather than those that contain "exotic" ingredients that you have to scrounge around to find.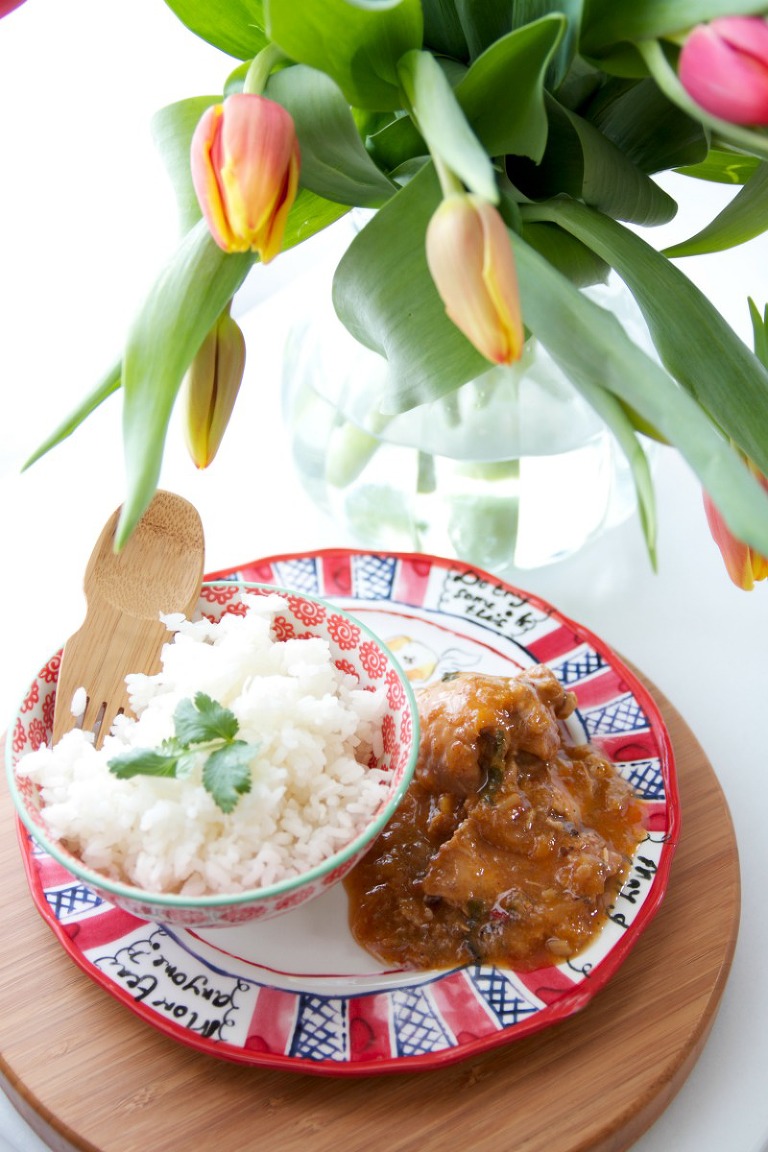 To make a long story short, my family loved this recipe and it had an appealing "clean finish" on the palate that I don't often find with many slow cooker recipes. There is little (perhaps no) use of refined brown sugars and molasses and and extensive and healthier use of ingredients like onions, cloves, peppers, stock, and leafy greens. Best of all, spices are used to enhance flavor rather than a reliance on salt. I find many recipes and restaurants these days add a too generous dose of salt to their dishes. As my palate has grown to appreciate a greater variety of flavors, I find it so disappointing that even a simple scallop is so inundated with salt that I can't taste the scallop itself.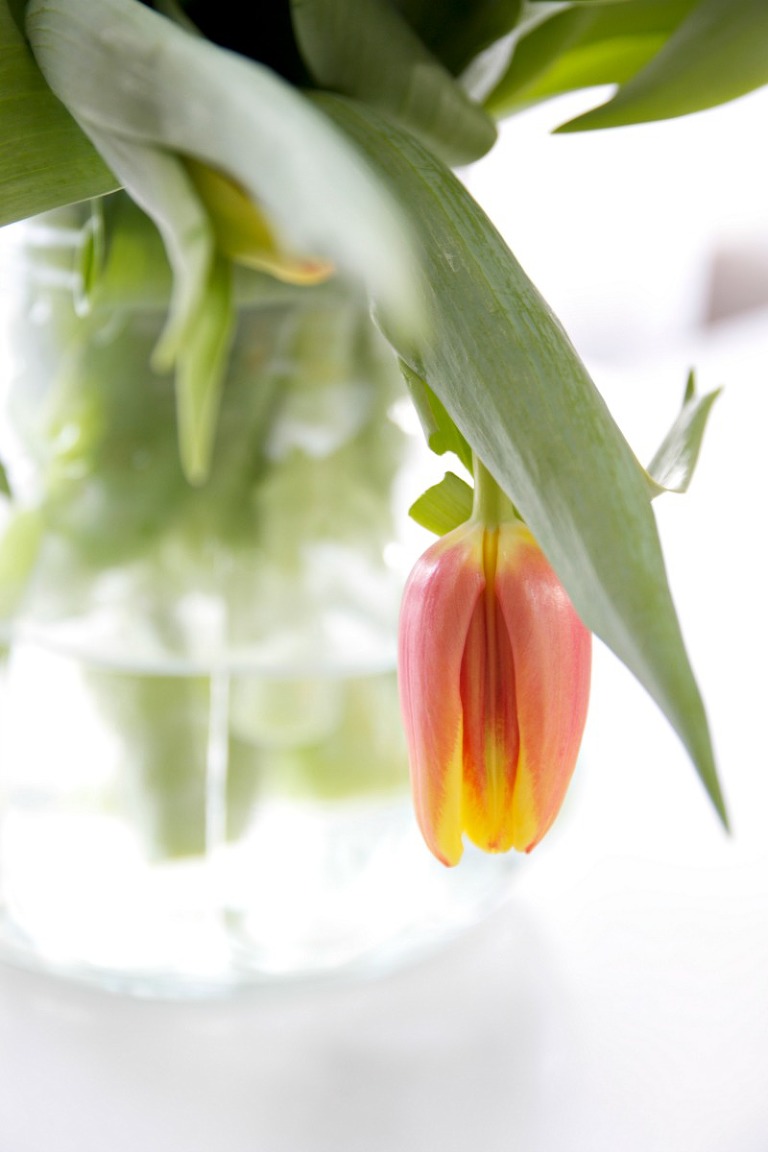 The book closes with a chapter of Diabetes Food Values for each recipe which would be useful for those on that sort of restricted diet as well.
I'm looking forward to trying their Thai Style Coconut Fish Curry and their Vegetarian Chili is next on my list. I expect this cookbook will get a good workout and have it's own warped, check-marked and dog-eared pages in no time!
Tagine of Chicken with Apricots
Ingredients
3 lbs skinless bone-in chicken thighs (about 12)
1 tbsp olive oil
2 onions, thinly sliced on the vertical
4 cloves garlic, minced
1 tbsp minced gingerroot
1/2 tsp sea salt
1/2 tsp cracked black peppercorns
2 bay leaves
1 piece (2 inches/5cm) cinnamon stick
2 cups chicken stock
24 dried apricots
2 tbsp harissa
1 tbsp liquid honey
1/4 cup finely chopped cilantro leaves
1/4 cup toasted pine nuts
Instructions
1. Arrange chicken evenly over bottom of stoneware.
2. In a skillet, heat oil over medium heat. Add onions and cook, stirring, until softened, about 3 minutes. Add garlic, ginger, salt, peppercorns, bay leaves and cinnamon stick and cook, stirring for 1 minute. Stir in stock.
3. Transfer to slow cooker stoneware. Stir in apricots. cover and cook on Low of 5 hours or on High for 2 1/2 hours until juices run clear when chicken is pierced with a fork. Remove and discard bay leaves.
4. In a small bowl, combine harissa and honey. Mix well. Add to slow cooker and stir well. Cover and cook on High for 10 minutes to blend flavors. Garnish with cilantro and pine nuts and serve.
Notes
Harissa is a North African condiment made from hot peppers. Look for it in specialty food stores (I found it at our local natural food store, Blush Lane). You can easily make your own.
To make Harissa:
In a mini food processor, combine 3 dried red chile peppers (reconstituted in boiling water for 30 minutes), 2 tsp each toasted caraway, coriander and cumin seeds, 2 reconstituted sun-dried tomatoes, 4 cloves garlic, 2 tbsp freshly squeezed lemon juice, 1 tbsp sweet paprika and 1/2 tsp salt. Process until combined. Add 3 tbsp extra virgin olive oil and process until smooth. Store, covered, in the refrigerator for up to 1 month, covering the paste with a bit of olive oil every time you use it. Makes about 1/3 cup.

Courtesy The Healthy Slow Cooker, Second Edition by Judith Finlayson © 2014 www.robertrose.ca Reprinted with publisher permission.
I was asked to review a copy of this cookbook and received a copy in exchange, the opinions expressed here are my own.
"If you're interested in purchasing your own copy, click here. The author, Judith Finlayson is a bestselling author whose lifelong love of food and passion for cooking has translated into sales of over 1 million cookbooks. She lives in Toronto, Ontario, Canada. Visit her at judithfinlayson.com" Robert Rose Inc.